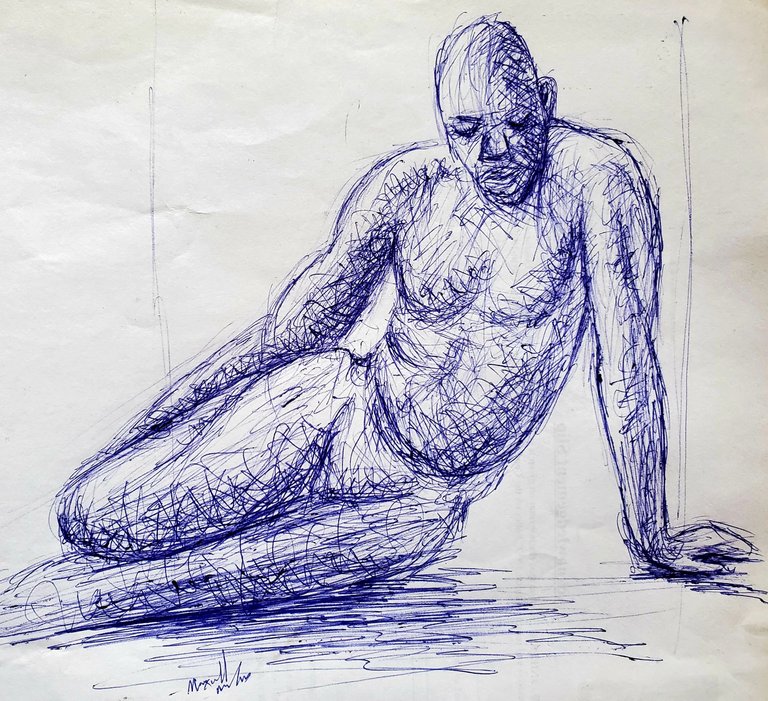 Here is my new drawing.
While giving a private tutorials to one of the guys I'm training in art. The idea of making of live drawing of him came up.
There were a couple of practices but this one was the only one I was able to take down.
Drawing from a live object or model might look simple but not really. You could end up giving it a wrong proportion which would make the work look differently from the posture.
It is pertinent to understand the angle where light is coming from before you proceed to shading as well. This will help you to build a good form.
The model has a muscular body so the features has to be depicted before proceeding to adding shades. All were done with a blue pen.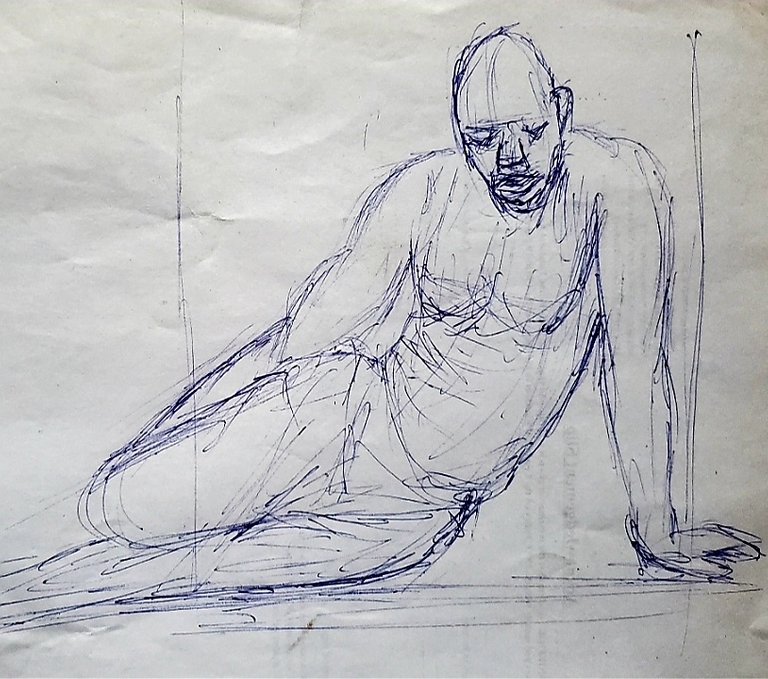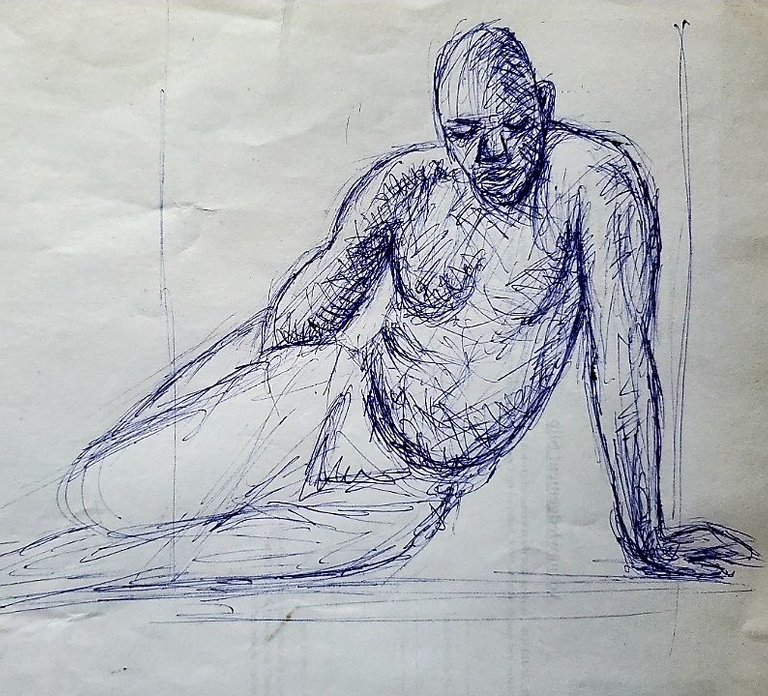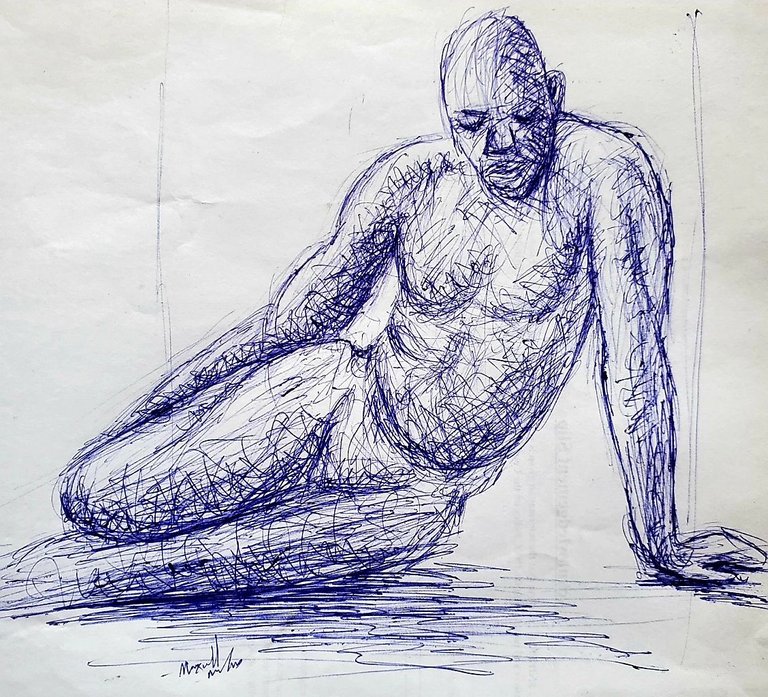 Thank you for dropping by.
Stay frosty.