Hi all, greetings.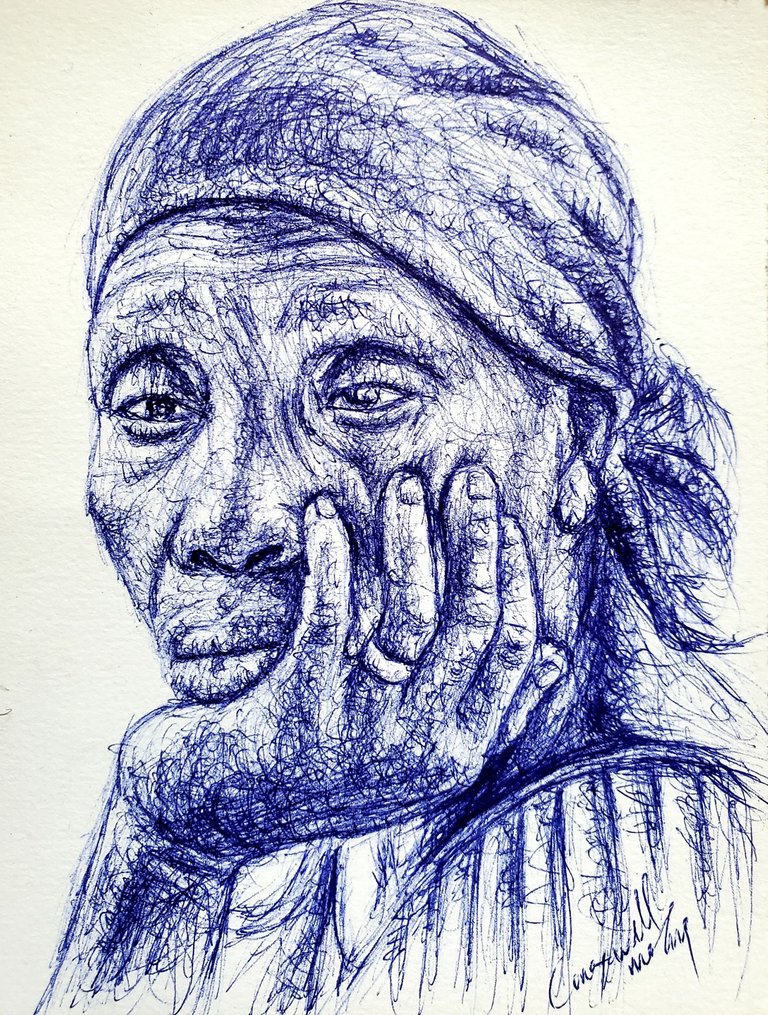 Here I my new pen drawing. This is a sketch of an elderly woman in an emotional mood. Her left hand is placed on her jaw and chin while she strikes a stunning expression.
It is obvious a lot of thoughts are running through her mind as he think through life. No one could decipher them - they are best known by her.
I love how every bit of my stroke worked in harmony to build to create something tangible.
This piece was done with a blue ballpoint pen on a cardboard paper using scribble style. You can see my steps below: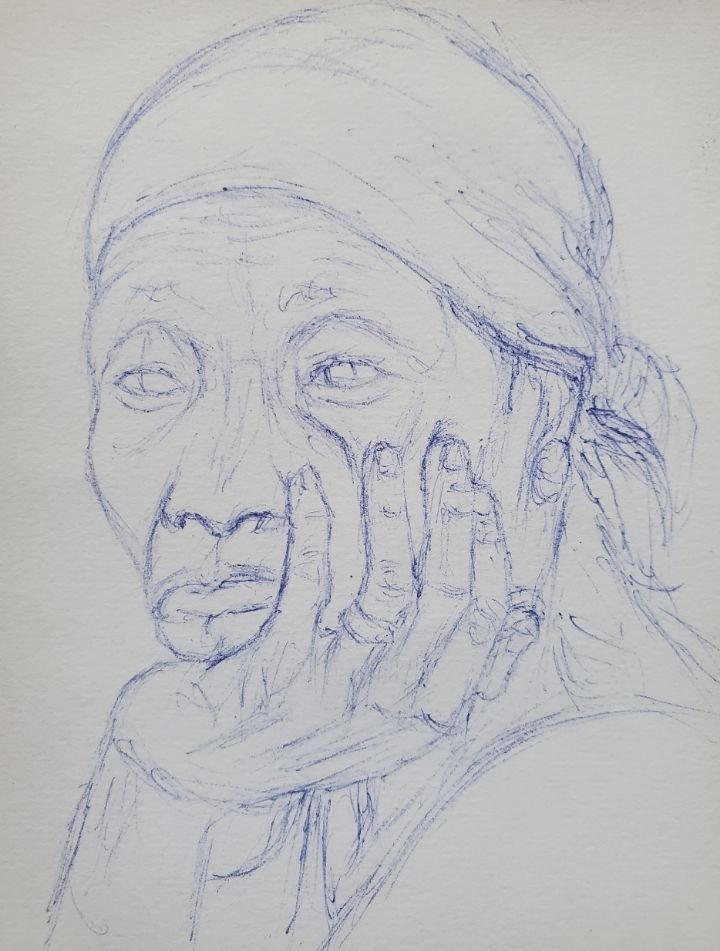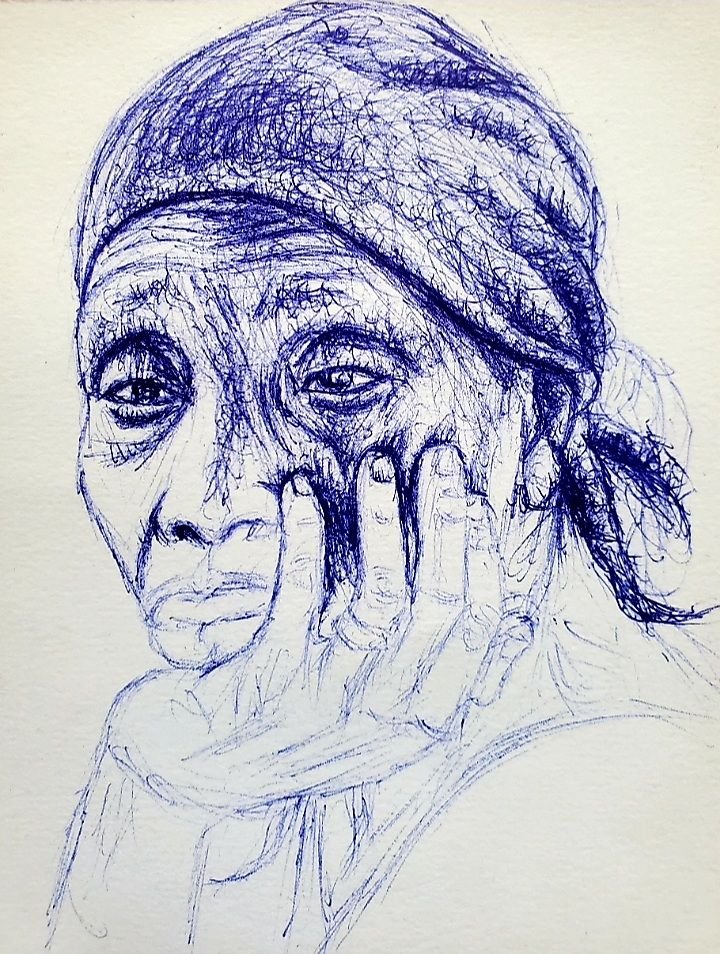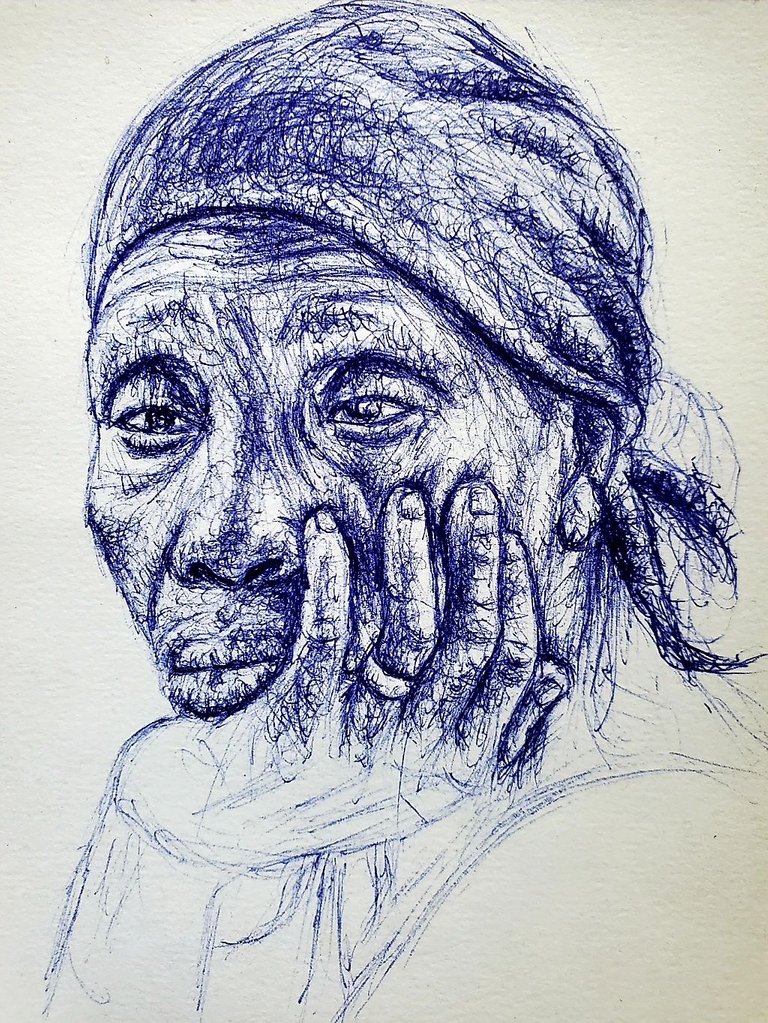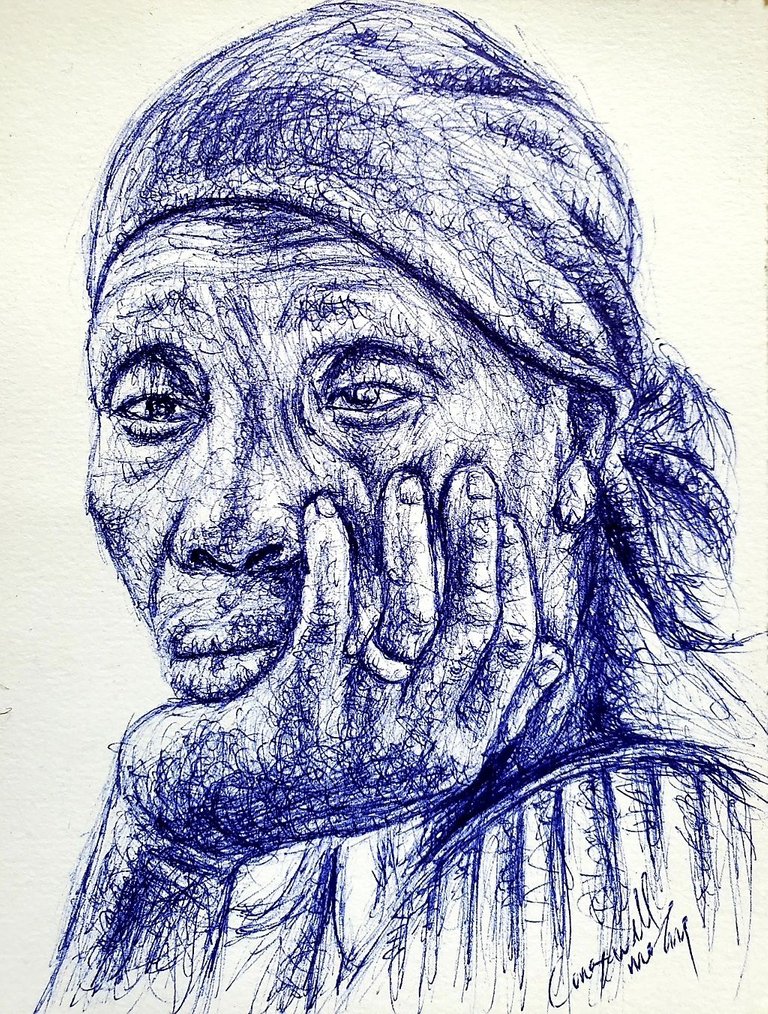 Thank you.