Hello guys, it's the start of a new week and I'm pumped for it and all that it brings as I share with you what I finished from last week.
Asides making the art in my head, I also pick up random people's pictures from the internet and practice and last week, I happened to stumble on my friend's picture on Twitter and it captured my attention. I knew it would slap once I got my pen on it.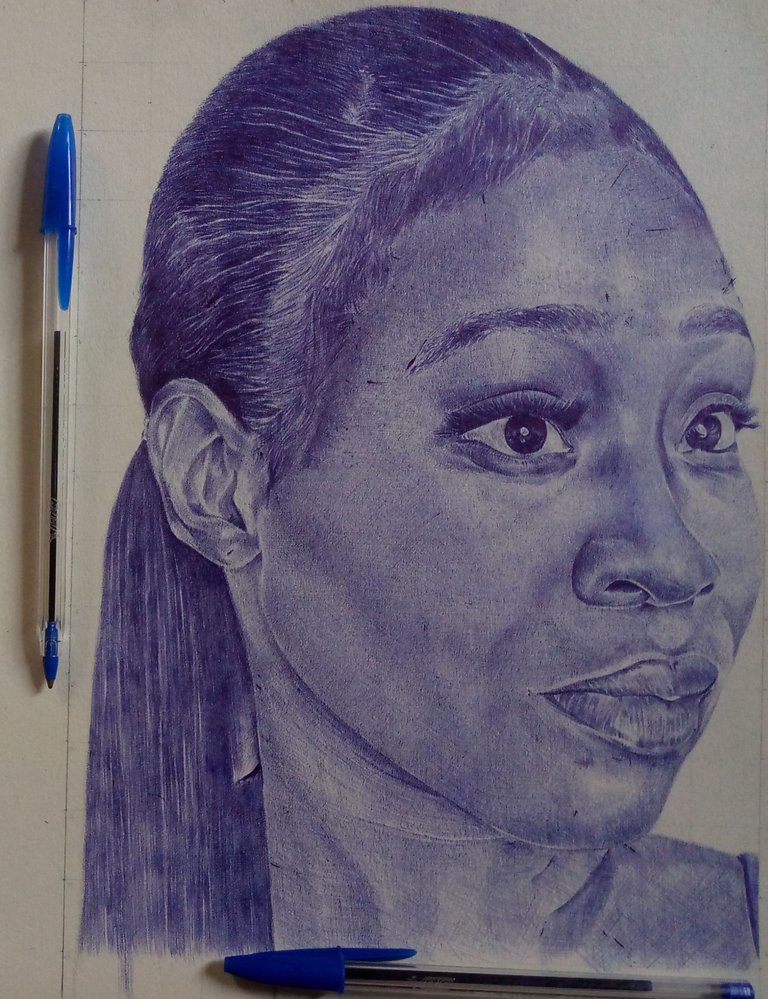 Title: Twitter Face
Medium: needlepoint paper, hb pencil and Blue ballpen
Size: 13*11
Duration: 8 hours
It was fun working on this piece, though I was on and off it due to some of my school engagements. But it didn't stop me from dedicating 2hrs each day to the board. I even composed a song while working on it.
Might make a post about that later on.
Below are my progress shots.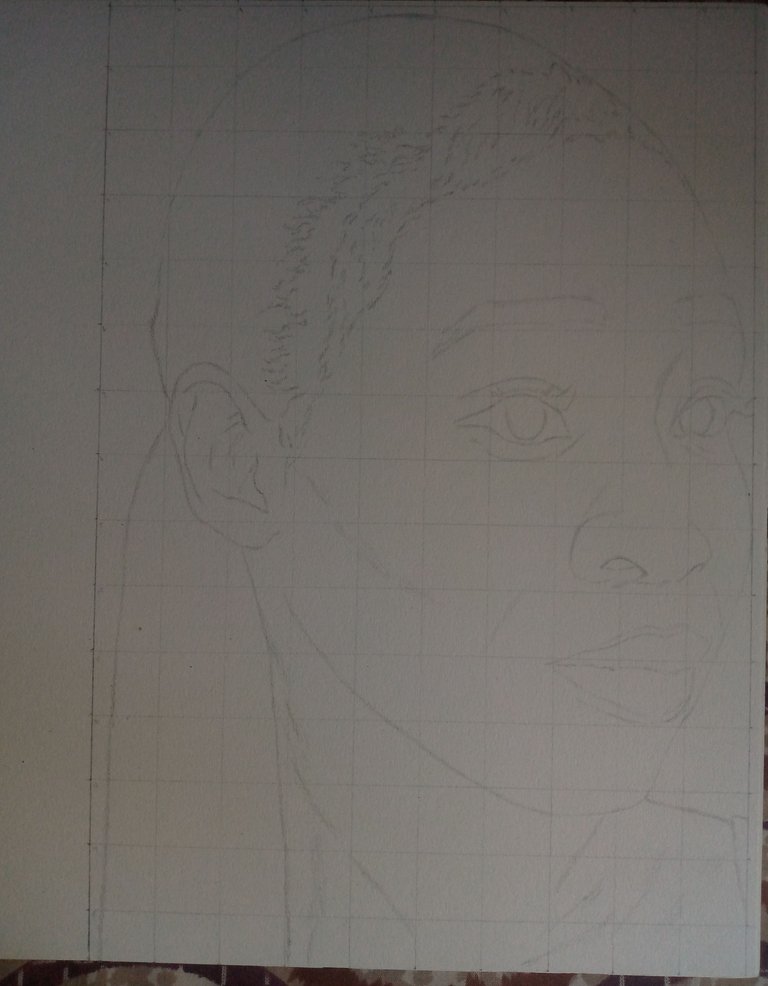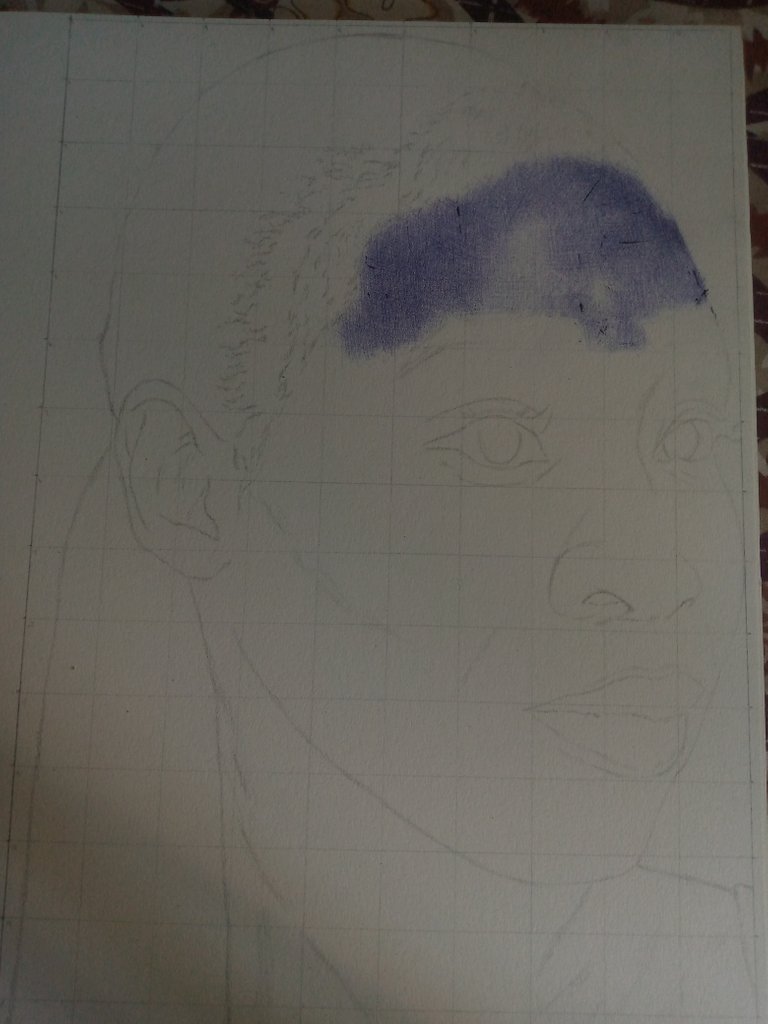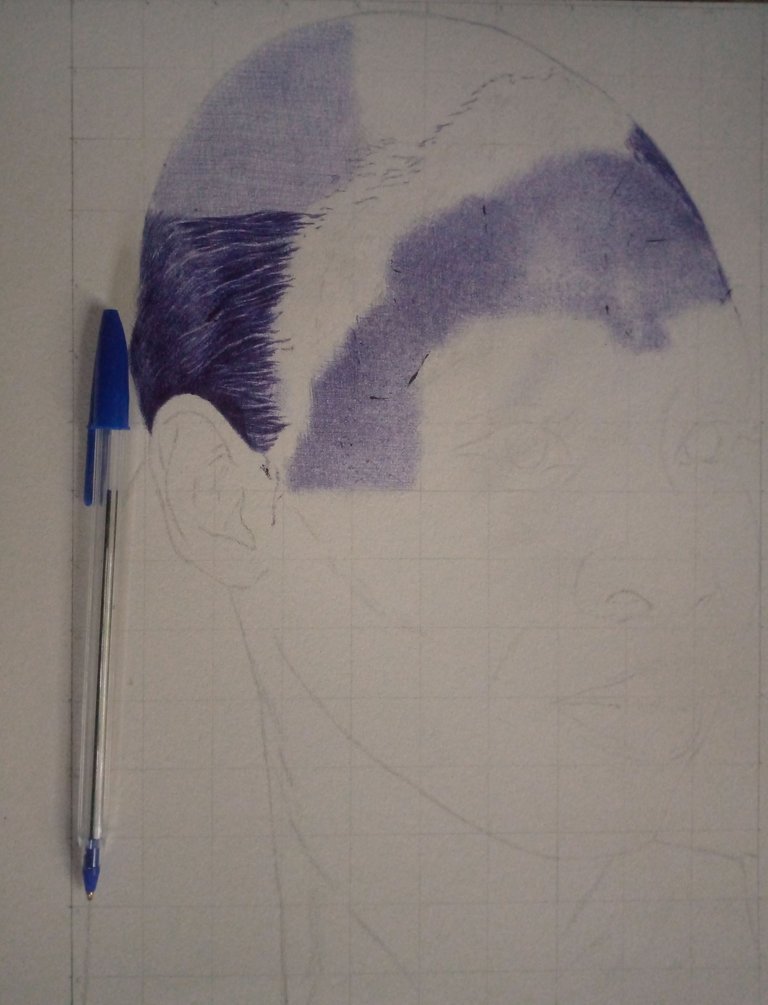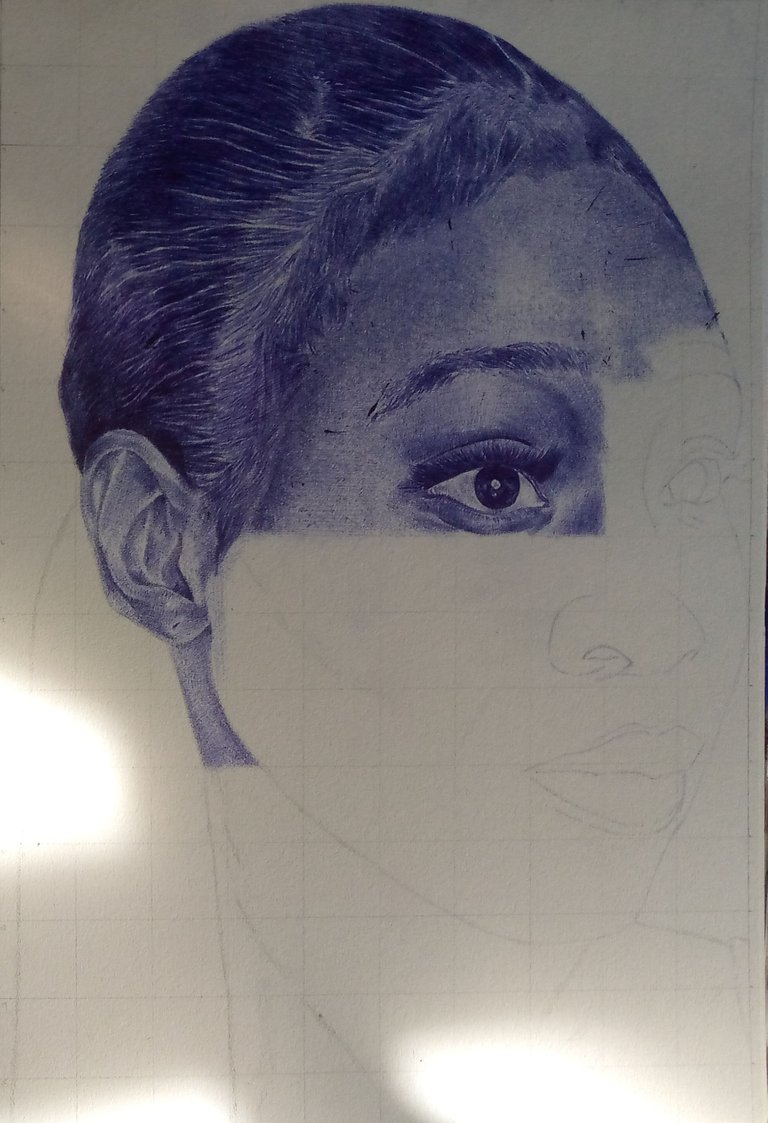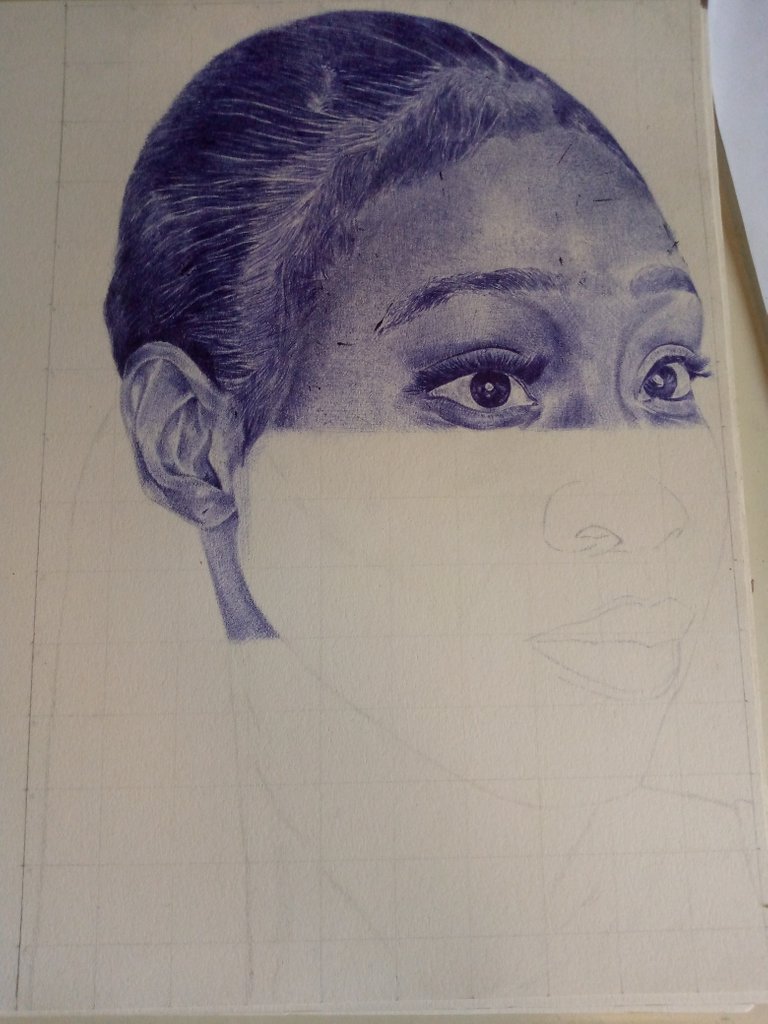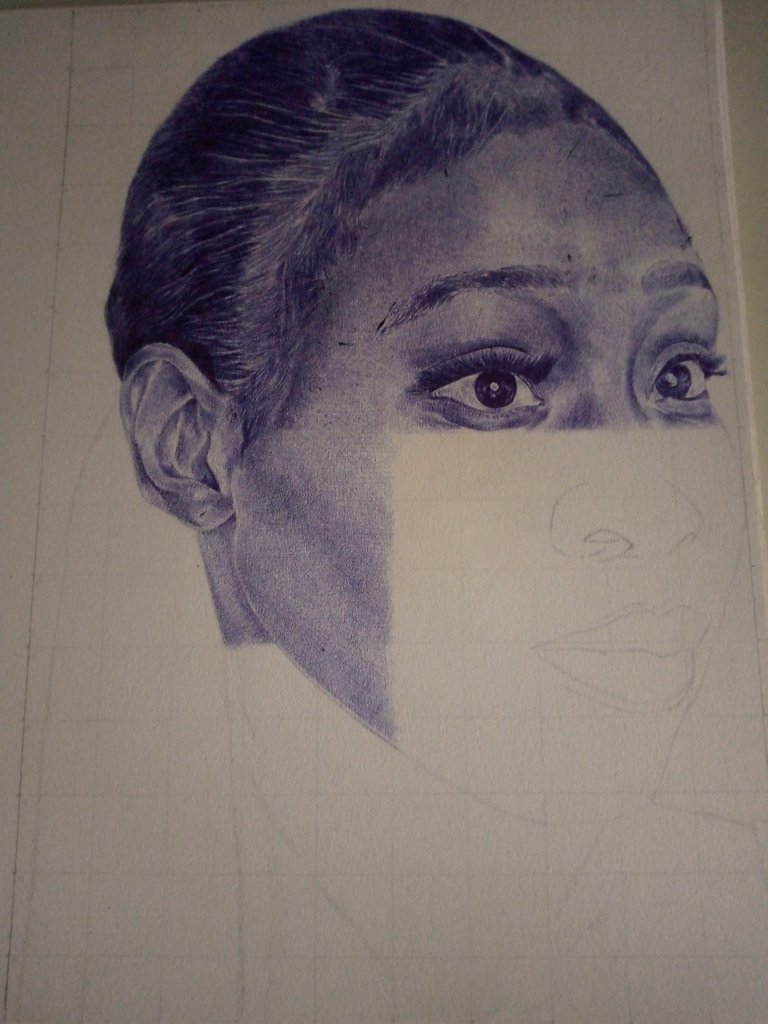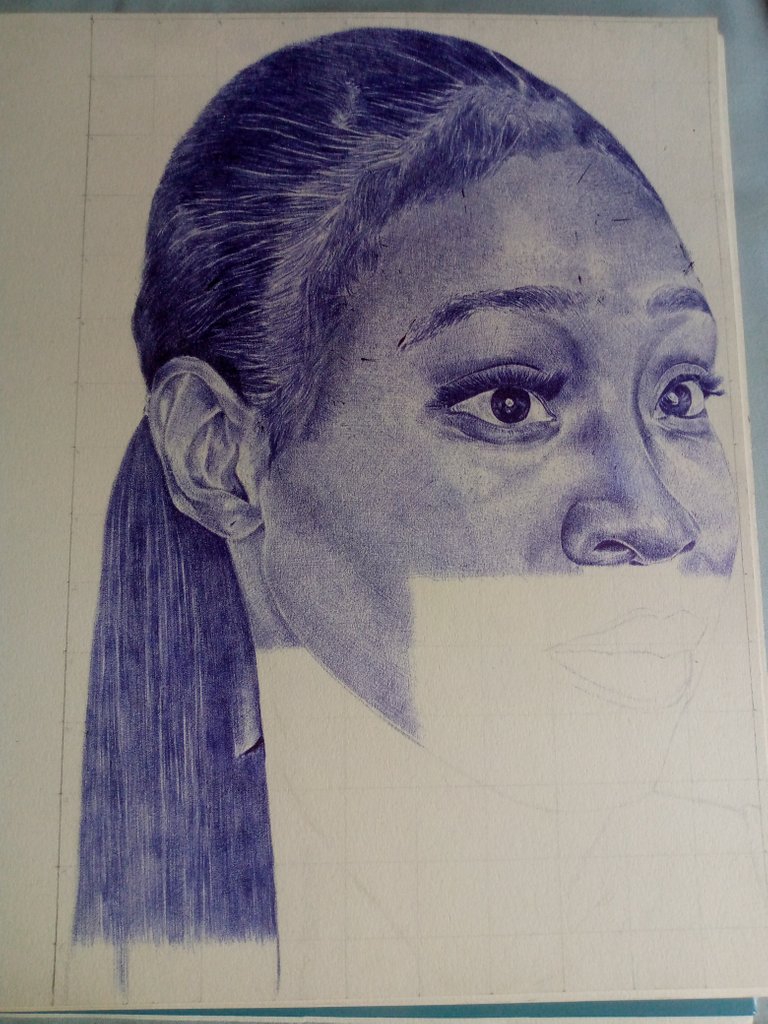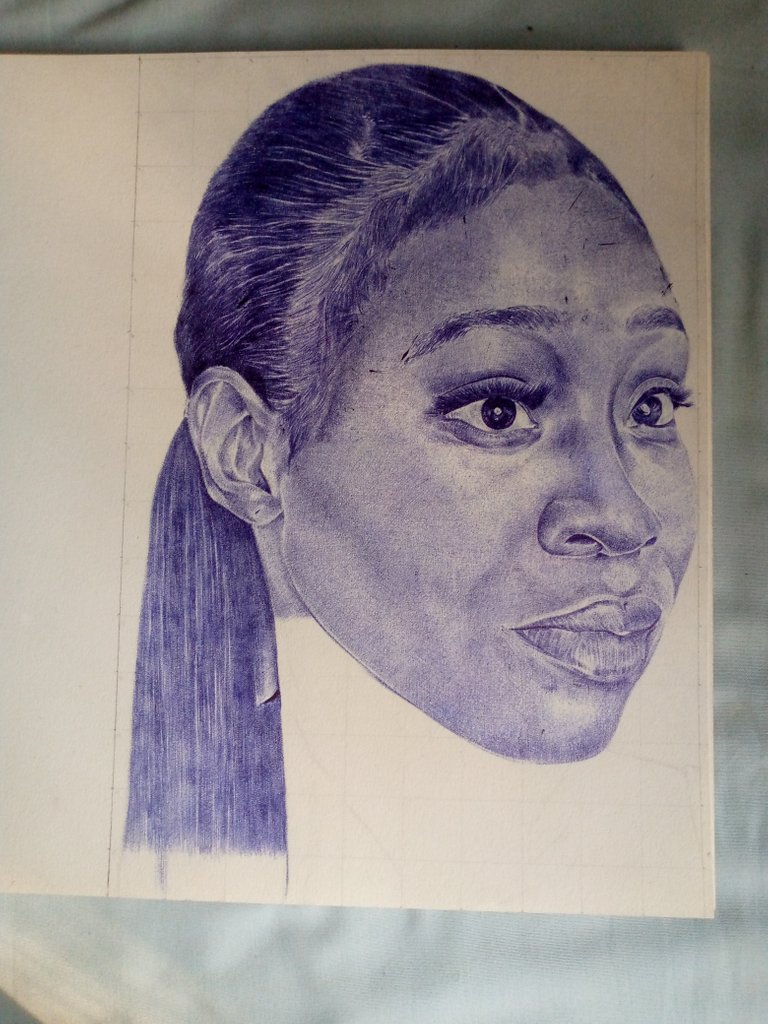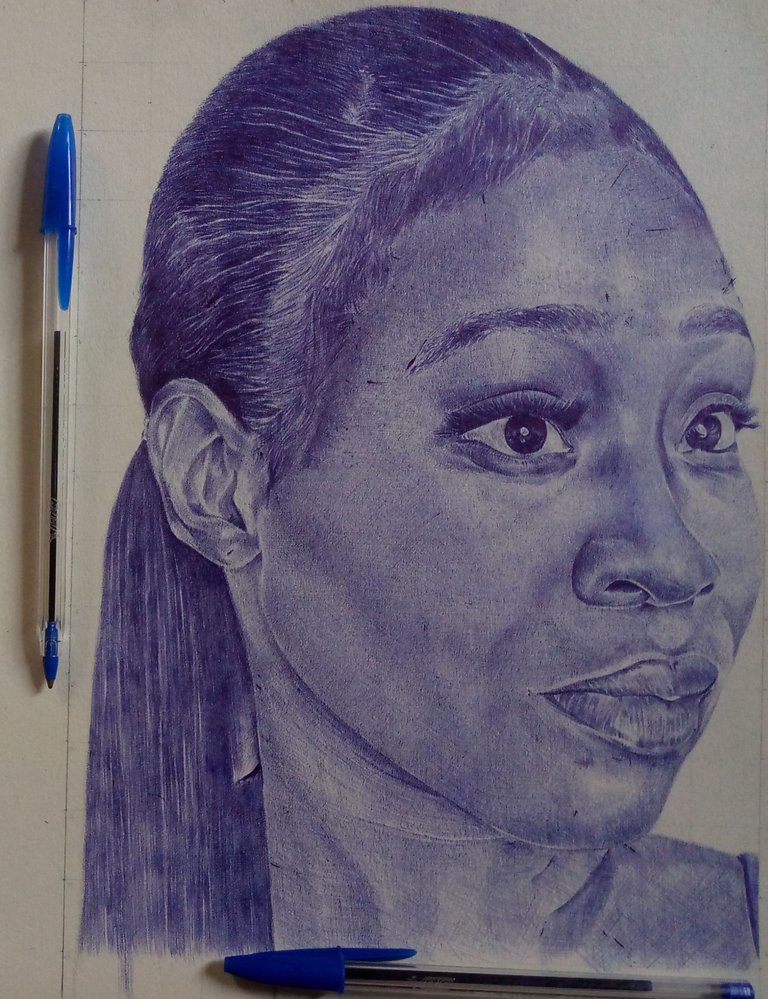 Thanks for stopping by, pls don't forget to support me with your votes, comments and reblogs.. they're really some hardcore source of encouragements 🙌🏼❤️
Till next time I come your way, have a productive week!!!✌🏾😉