Have a nice day! Today I will present to your attention my new picture, which I called "Sunny Day" :-)
I painted my new landscape as always with acrylic paints on cardboard. The size this time is small 45x35.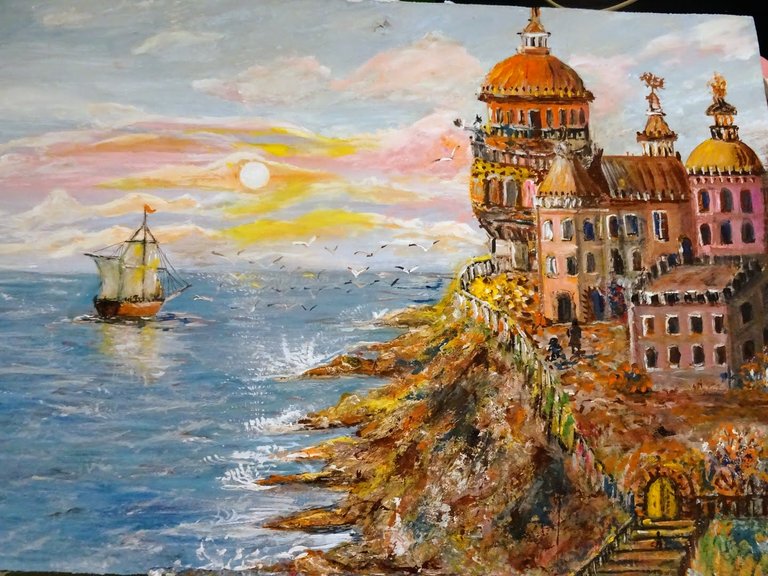 As you probably already understood, I really like seascapes. Of course, Aivazovsky is like the Moon to me, but why not try to portray something like that :-)
Today I will draw an unusual castle or maybe even someone's residence. I have always dreamed of living on the shore of such an island in the ocean or on the seashore :-)
In the evenings, look at passing ships and other sailing yachts, liners or boats, and in the morning catch fish in the spacious blue waves, both large and small...
And I started the process of creating the picture, of course, from the sky and clouds. Then she smoothly moved on to creating a site for the castle and other experimental buildings ...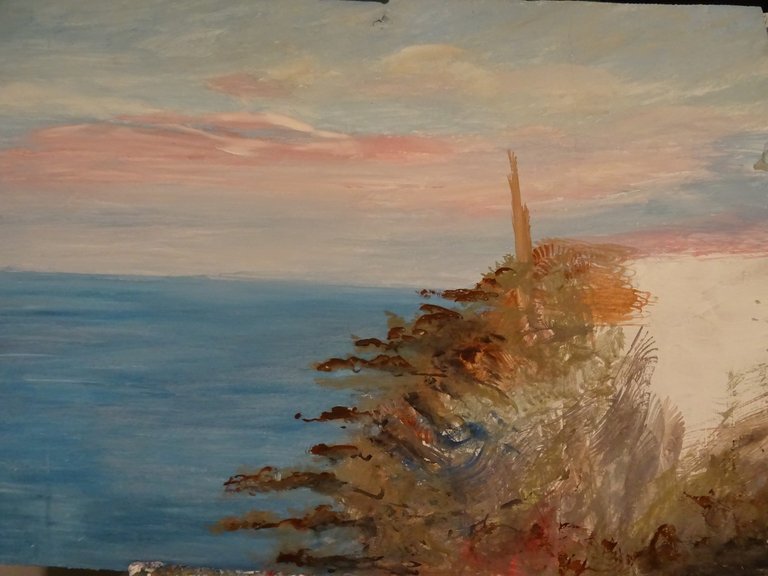 I needed to understand in which part of the picture the sea would begin and where I would place my castle-palace.
At first I wanted to do it on the shore. But later I decided to let it stand on a small hill. From a height, the inhabitants of this structure will certainly be more interesting to watch the fickle and exciting sea element.
But then I slightly changed the original idea and painted my palace a little differently. I hope that he will not leave many of you indifferent?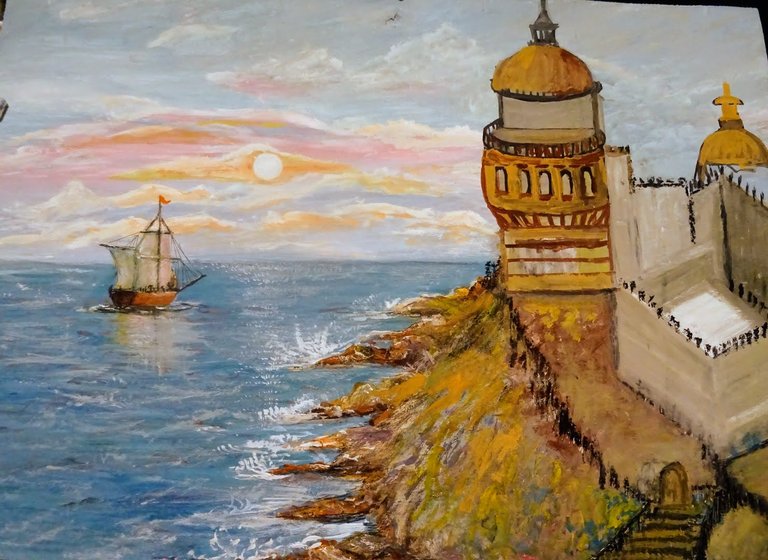 Of course, there should be a boat on the sea, I just love to draw them.
And if you noticed, they always turn out different for me :-)
But also take a look at some photos of my new painting, processed in a special program.
1
2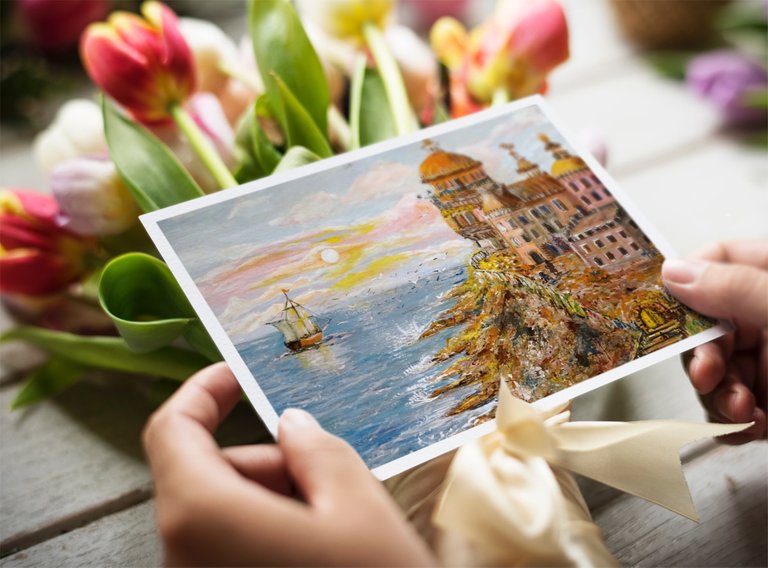 Of course, as always, I decided to see what artificial intelligence will come up with this time?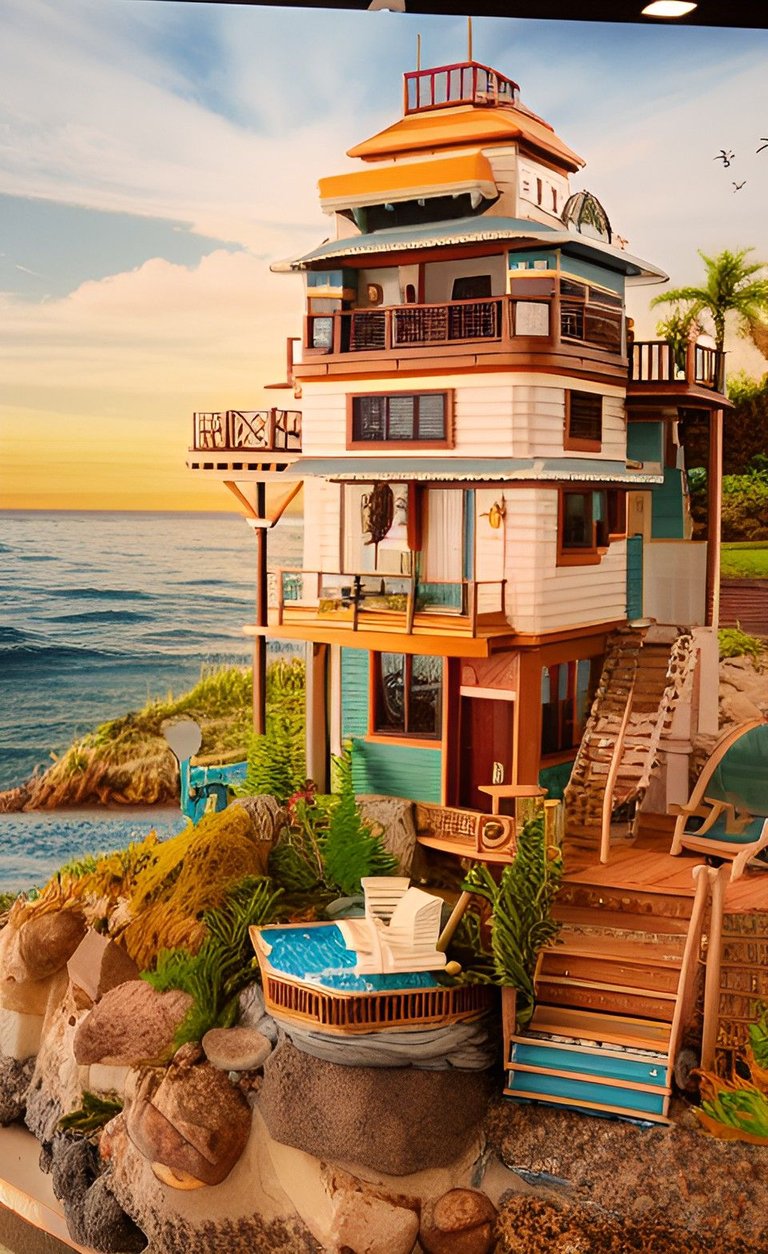 or like this :-)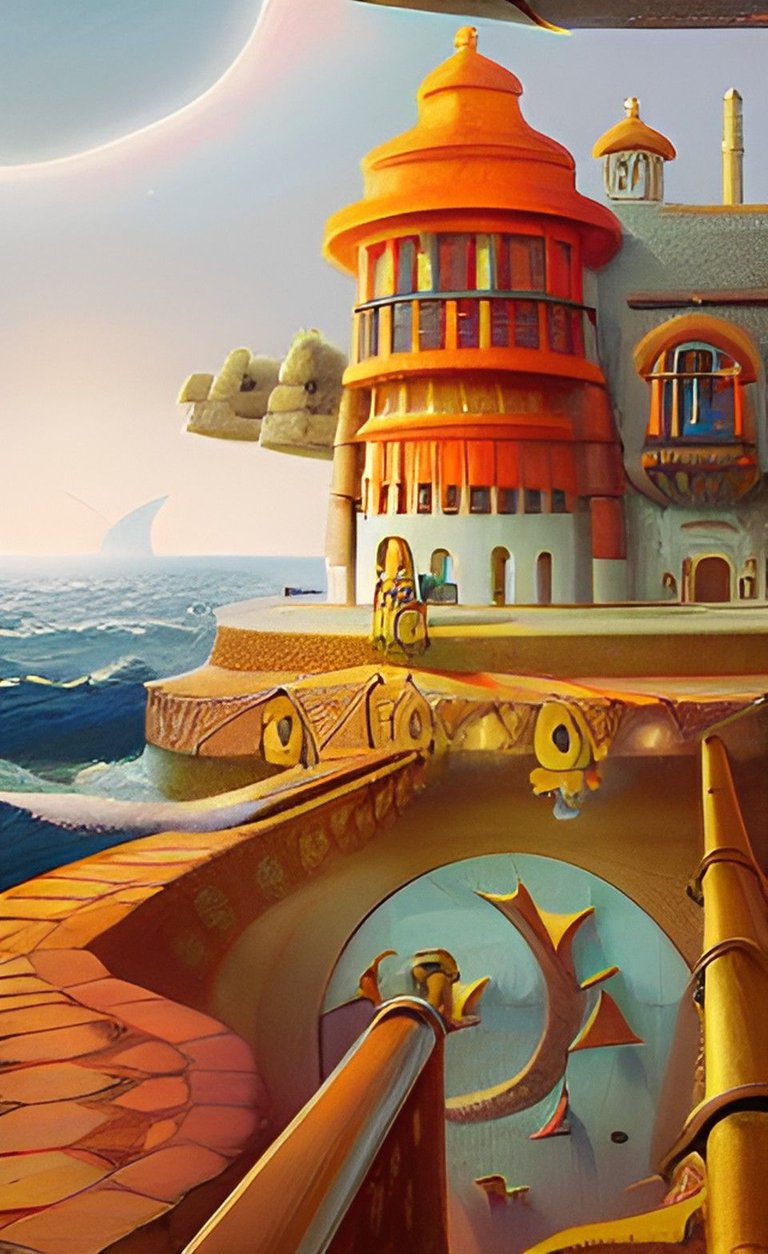 ---
If you like my drawings, then check them out here!
Thank you for supporting me in my work! Your advice helps me a lot!
I published many of my works in this portfolio on the website "Deviant Art", and in General, during the year of painting, I drew more than 160 paintings, of course some of them are just drawings, so to speak, a sample of the brush :-)
But there are also good paintings that have received approval even from professional masters of painting!
---
Thank you for Your attention and visit.
I appreciate Your feedback and comments.
I wish you luck and have a nice day!
Best wishes!