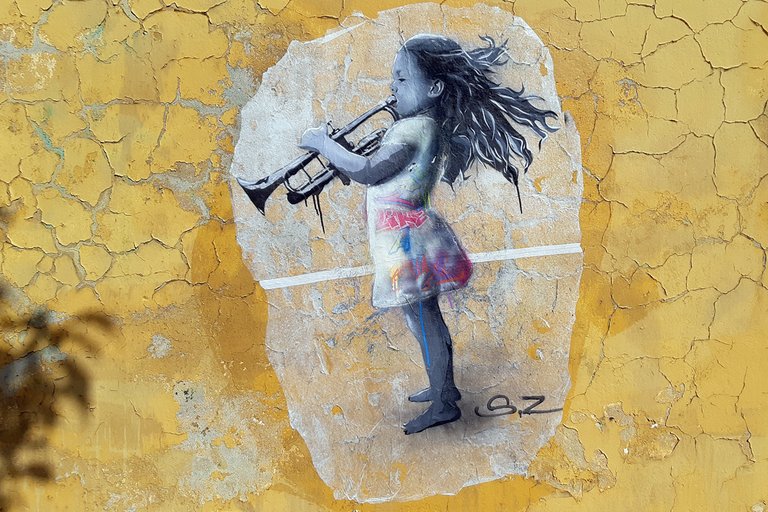 My last post with street art from Kristansand, was paintings done by one of our well known artists – Sedin Zunic. He is very productive. This year his has done so many new pieces in town. In the beginning of september I came across this rather small painting above. Not long after, another where the image is a child. Despite the fact that these are similar to each other (child ) he has great variety in everything he is doing.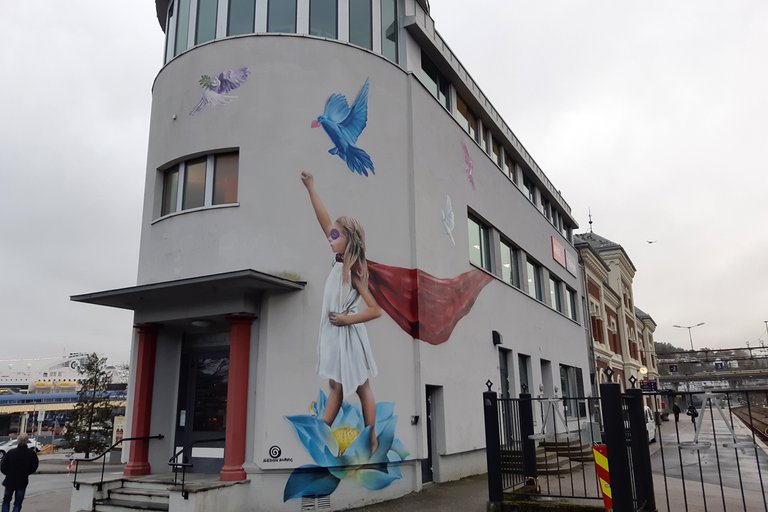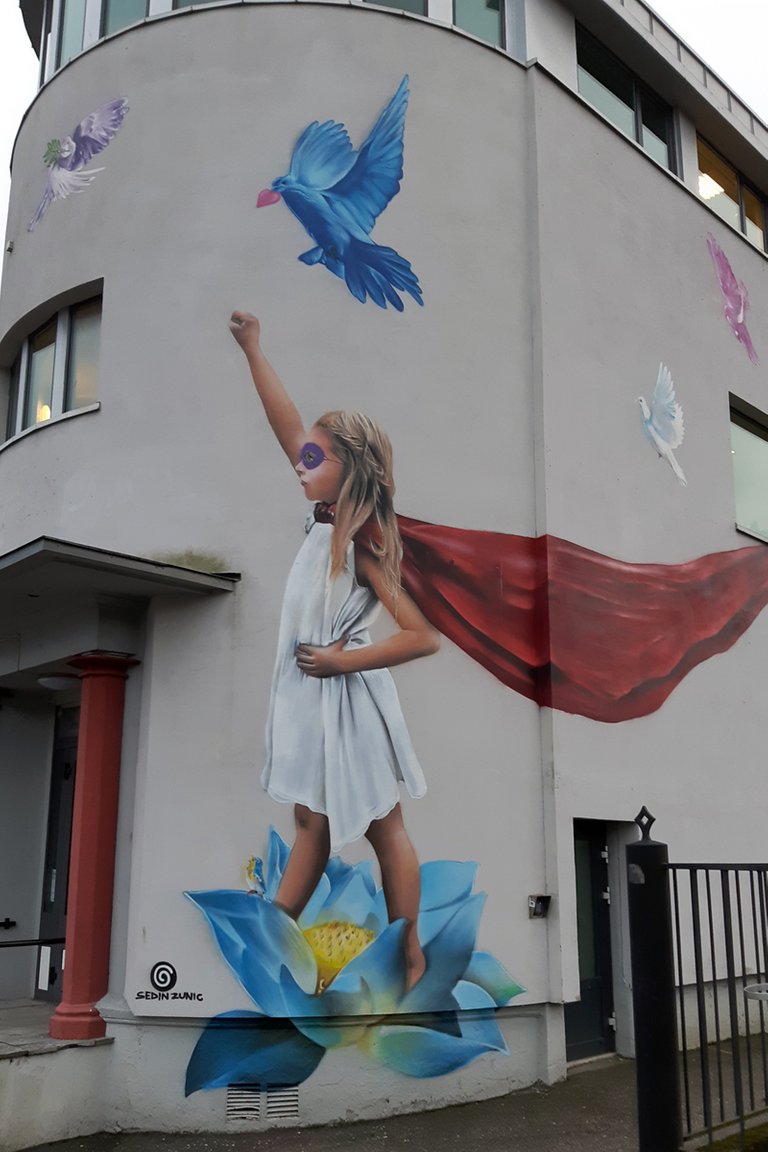 A few days ago I passed the trainstation in Kristansand. Not so long ago, there was a painting by the artist Nimi on the side of the building. But now it has been repainted by Zunic.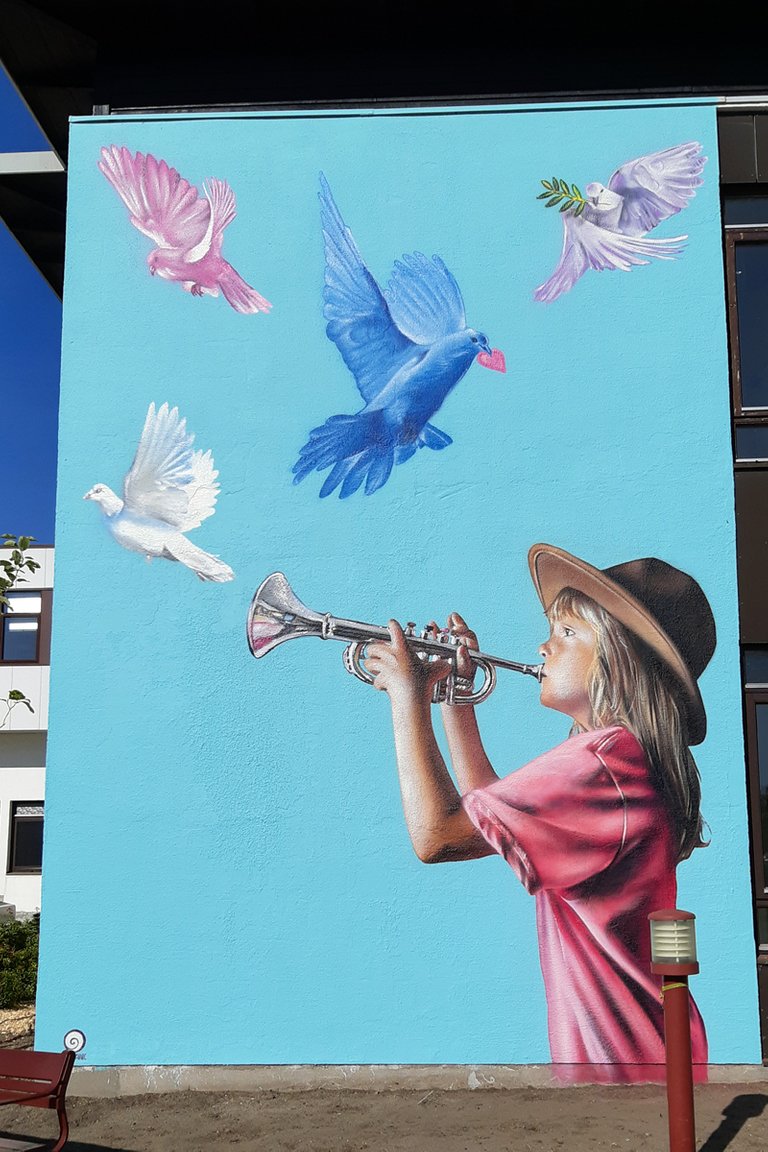 I have allready done a post with this painting done by the same artist on one of the walls of the hospital. Previous post from an English pub where the artist is Zunic.
STREET ART #77 – An English Pub in Kristiansand (Norway)
You like street art? Join our street art contest ->
CCC's Street Art Contest #14 | 100% Liquid Payout as Prize Pool & Winners of #13
Please do follow if you want to keep up with my next street art. Any upvotes or resteems are hugely appreciated!
Latest street art post, check out :
STREET ART #77 – An English Pub in Kristiansand (Norway)
U.J
Kristiansand, Norway
All the photoes are mine, Ulla Jensen (flickr, Instagram and facebook)
Read about us? // Main page!
Latest content: Travel, Art, Food, Article, Poetry