Got the squash picked first thing yesterday morning. As of now I am only having to pick once a day but that can change as the plants become more productive. I still have 15 or 20 plants that are not yet producing so once they kick into gear I will be looking at nearly 50 squash per day.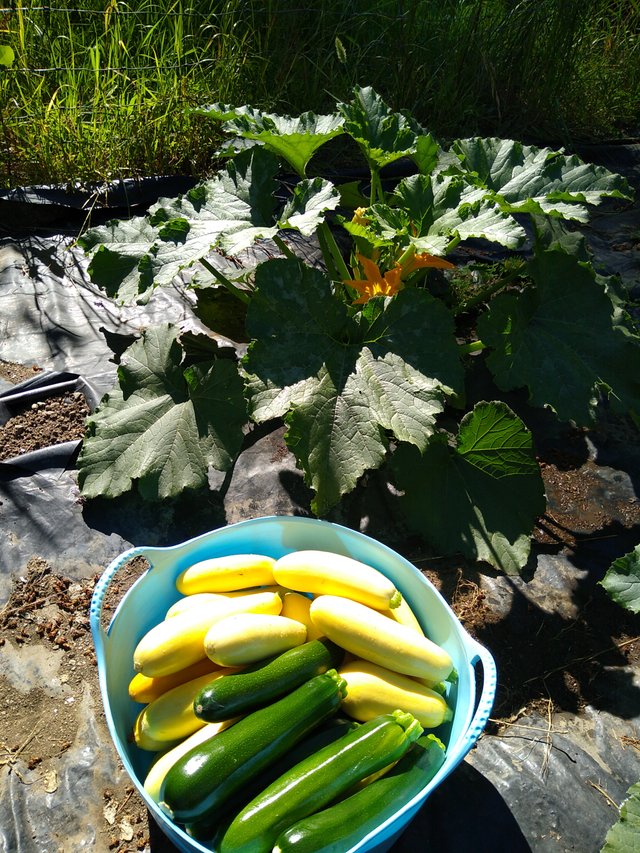 The sunflowers are starting to bloom around the garden. This one is a volunteer that has popped up in the same area as last year.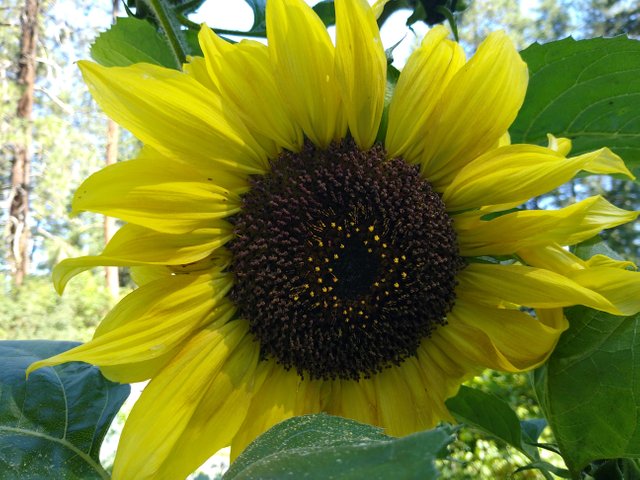 The beans have gotten big enough to need a picking. I spent a couple hours rolling down the rows and managed to get 16 pounds picked from 4 rows. I need to get on the 4 rows of Jade today as well as the last couple rows of multicolored.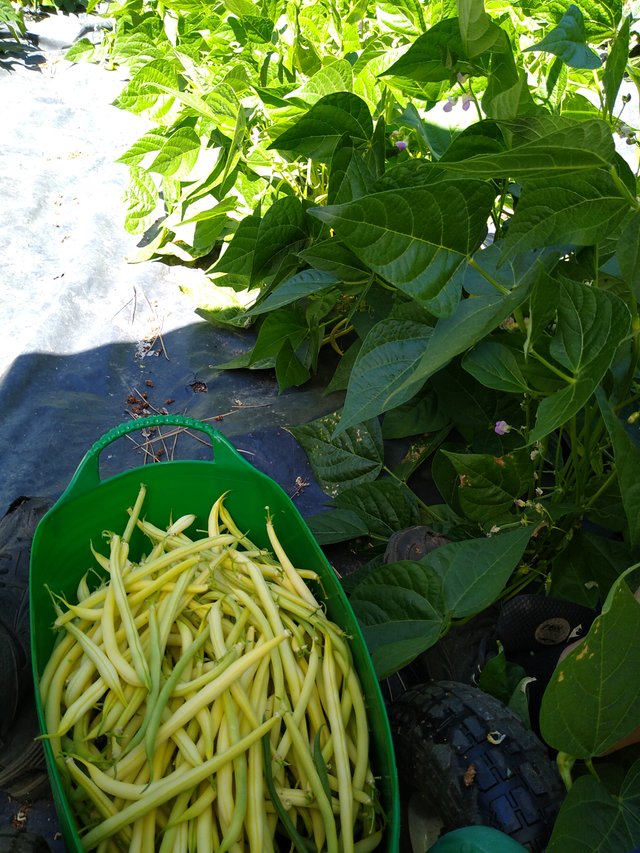 After noon I got my delivery of lumber. The 3 stair risers and the 10 sticks of 2x2. That meant I could start on the framing of the center island.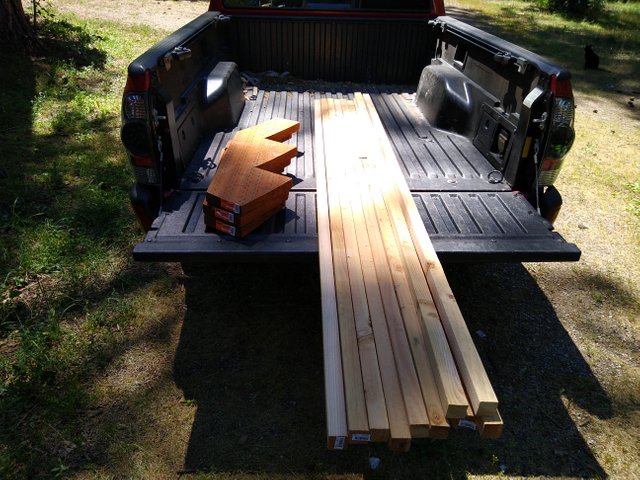 First was making the frame for the sink side. This part of the frame has to be good and strong to withstand the weight of the cast iron sink.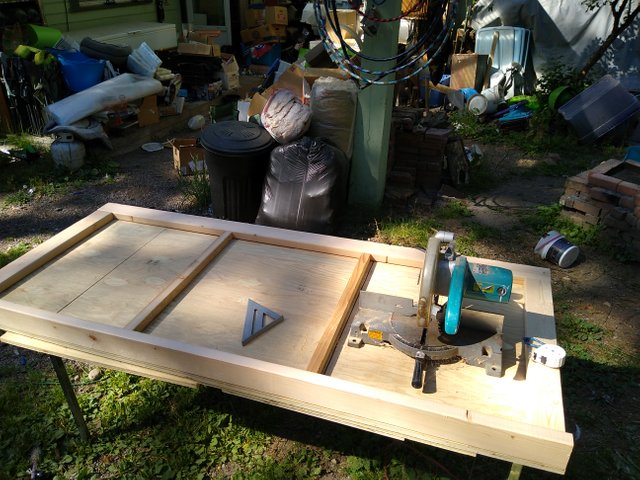 Getting everything to hold together is proving to be a bit funky but I am making it work. There are a lot of toe screws and a bunch of trouble making sure they align correctly.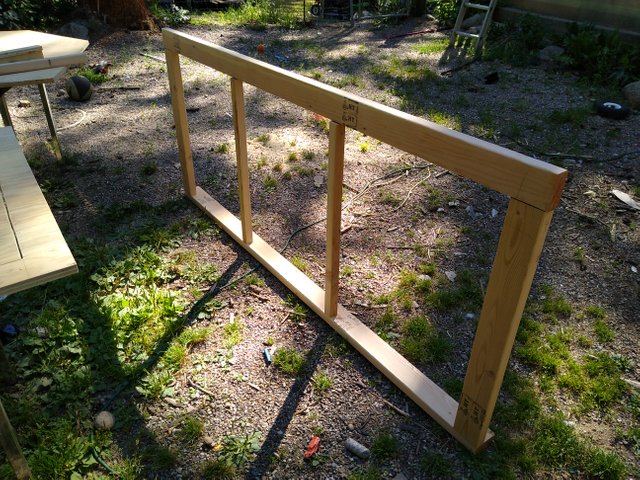 This is all being designed in my head as I go and has meant a fair bit of taking things apart and re-doing it correctly.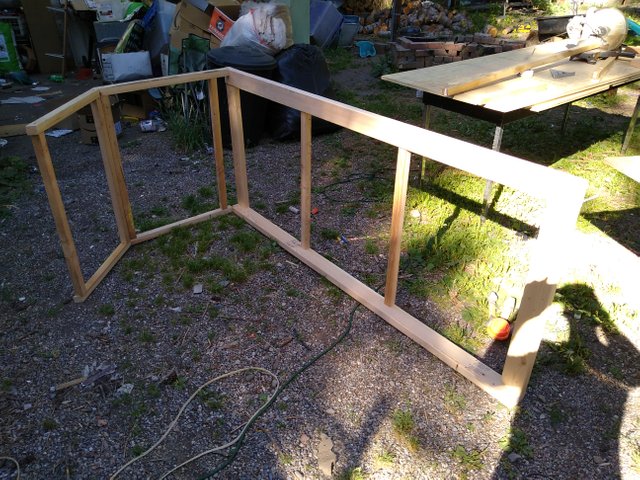 Once @stryeyz got home from work with my hinges I ordered I was able to get the doors all attached to the frames and handles on a few of the doors until I ran out. This is hands down the best way to hang the doors since they are centered exactly where I want them and all of them swing nice and free.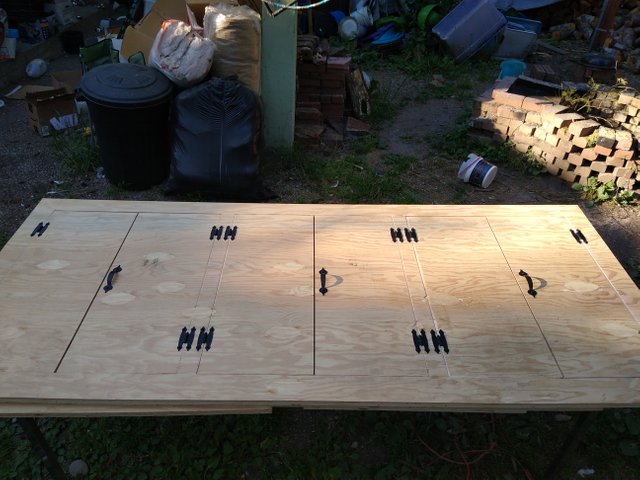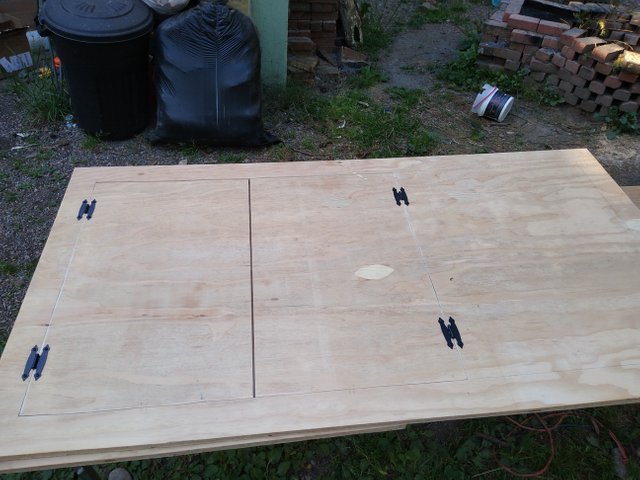 I got to this point before stopping for the evening. I have to sink marked to cut out but I am planning on applying the formica to the counter top before I cut out the hole for the sink. I think is will be much easier to do this way rather than cut the hole and then try to get the formica cut to fit.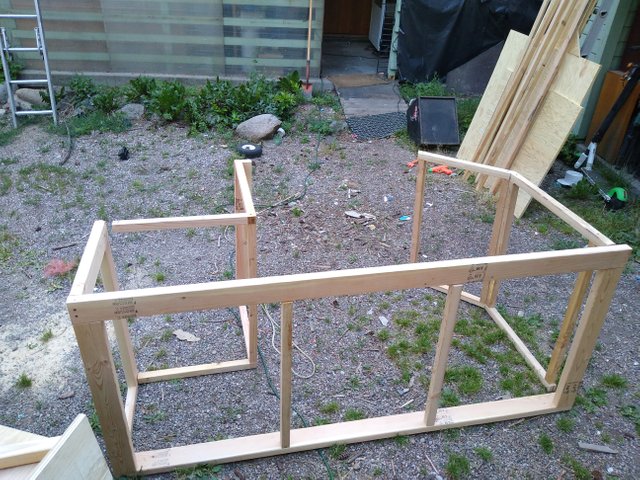 Today I have to pick squash, then beans, then since it will be mid 90s F today I will work on the island, hopefully mostly indoors in the cool. I have to move the stuff in the kitchen to make room which will give me some time out of the sun. Also today and tomorrow are the last days of Premiere League so I want to watch or try to watch the matches.

For more information about our farm:
Fleming Family Farm
FLEMING FAMILY FARM, LLC
Sustainable & Organic Methods | Heirloom Produce
All images are original works of Fleming Family Farm unless otherwise notated and credited.
If you find this post useful or entertaining, your support is greatly appreciated by upvoting, following, and sharing!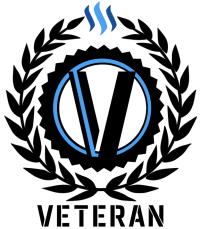 ---

---