Hello my Hive friends, Good morning to y'all. Hope you are doing good and fine 😊.
Some months ago, I decided to invest into rearing of livestock (goat farming) and it gave birth to 2 kid 3 weeks ago and so far, my activities has been so hectic trying always never to starve them.
Earlier this morning I started my day with my regular morning chores (sweeping, cleaning, washing and fetching goat feed).
I decided to blog and share my experience with you.
I went to a nearby farm to cut some nutritious goat feed for their breakfast :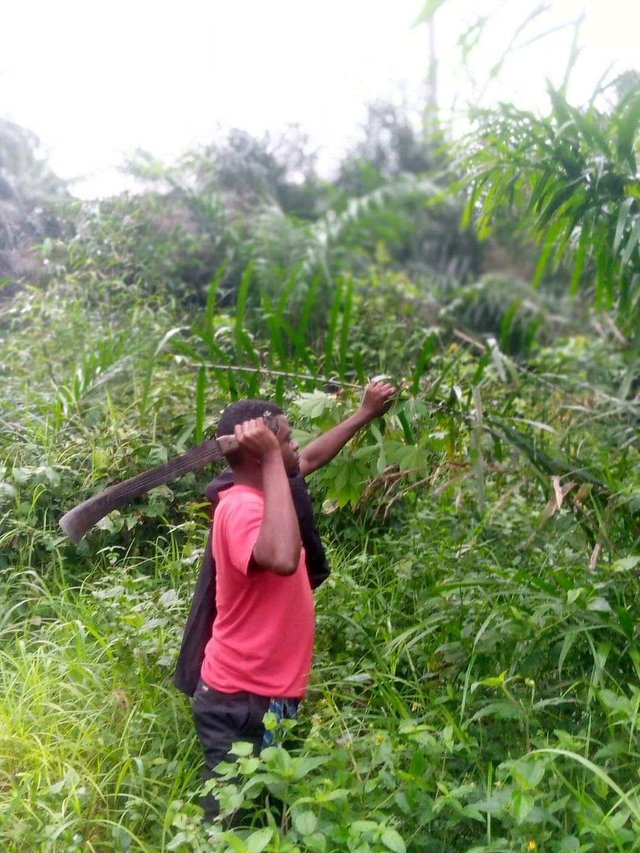 We all know that variety is the spice of life. So I had to cut various feed which includes succulent palm tree leaves, pig weed, and cassava leaves to give them the necessary balance diet and energy :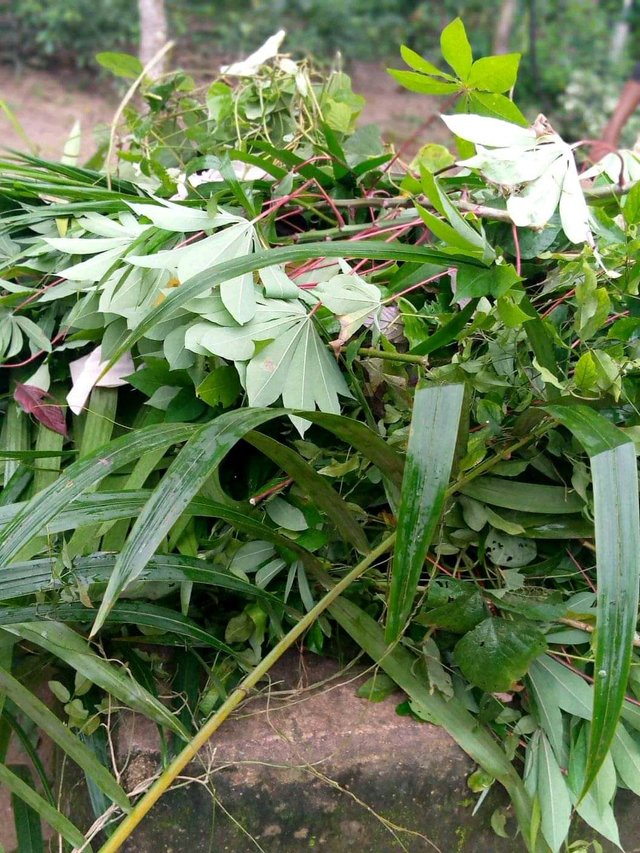 After cutting, I took the feed back home and ensuring that I avoided sand on it by carrying them on my head :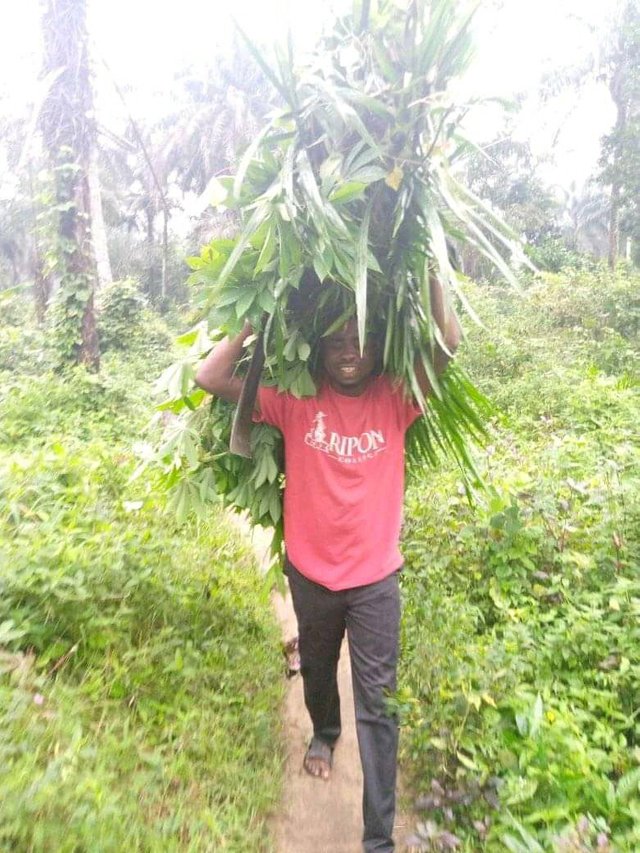 Here are the 2 kids :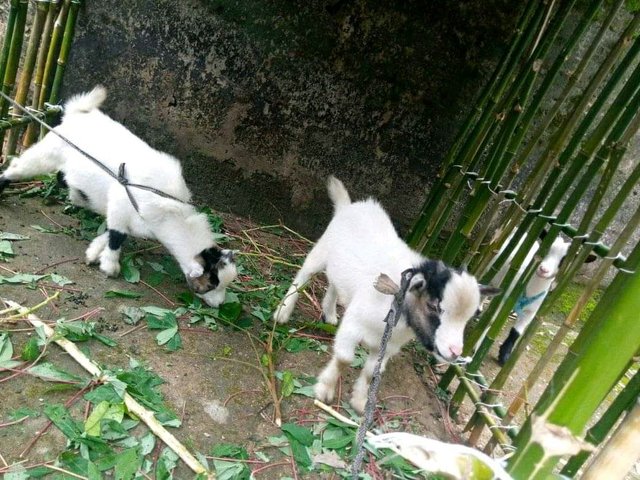 Here's the mum and her children :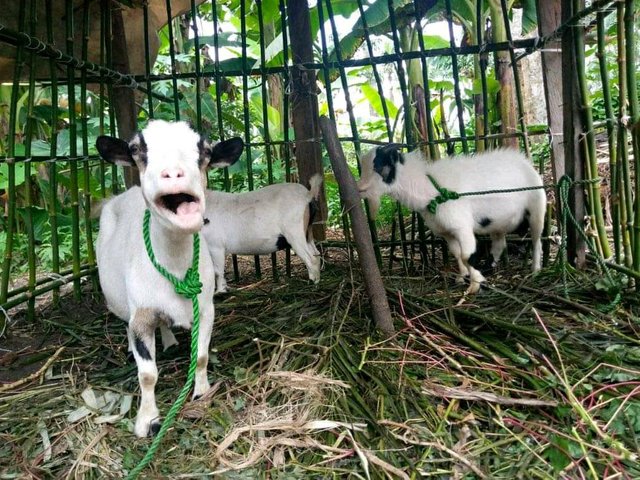 Here's one of the kid :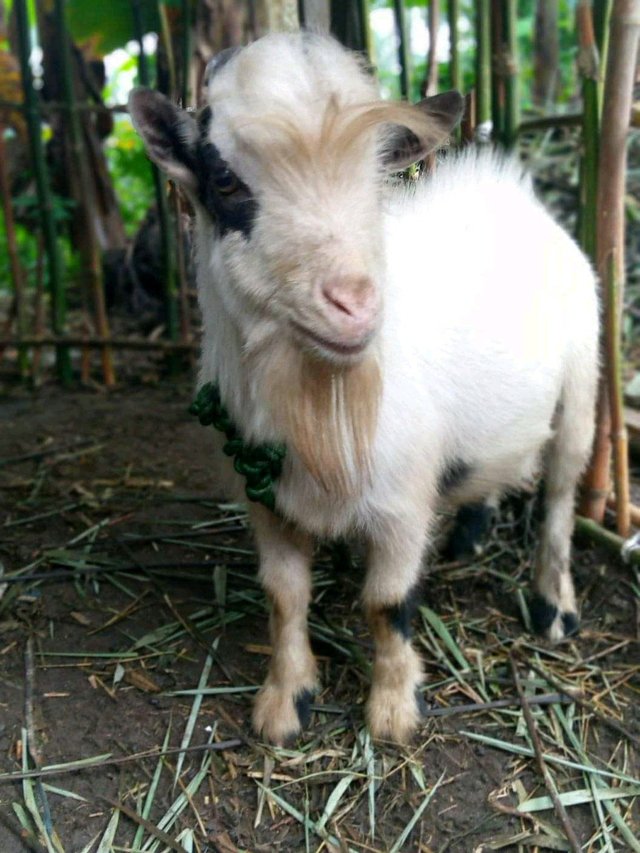 Over the months I've learnt a lot from goat farming it can be frustrating at times but it really a nice business to go into as it requires less stress, vaccination, or high cost of feed.
Thank you for visiting my blog.
Happy New Month to my hive family.