A wonderful homemade astringent to use for cleansing, treating and relieving acne, dry red irritated skin and sensitive skin is my homemade apple astringent. It helps balance the skins ph levels naturally, kills the bacteria causing the acne, firms and tones up the skin and face and relieves dry itching skin. The astringent even has nourishing antioxidants, vitamins and minerals in it that help nourish the skin so it can be glowing, clear, soft and younger appearing.
Ingredients
2 cups of organic apple cider vinegar,
1 cup of witch hazel,
10 drops each of rosemary, lavender, lemon grass, geranium and chamomile essential oils
1 tablespoon of dried cloves
These ingredients should be organic in order for them to work the best and contain the most nourishing nutrients. You can easily find these ingredients in herbal stores, grocery stores and whole food stores.
Preparation
The easiest way to make the homemade apple astringent is by placing a funnel into a clean or glass plastic bottle and pouring the ingredients gently into it. Then what you do is place a cap on the bottle and gives the ingredients a gentle shake together until they are combined together to form a golden herbal scented astringent that resembles apple cider or apple juice. Then you can store the astringent away in a cool dark place in the bathroom for up to a month and use it whenever needed.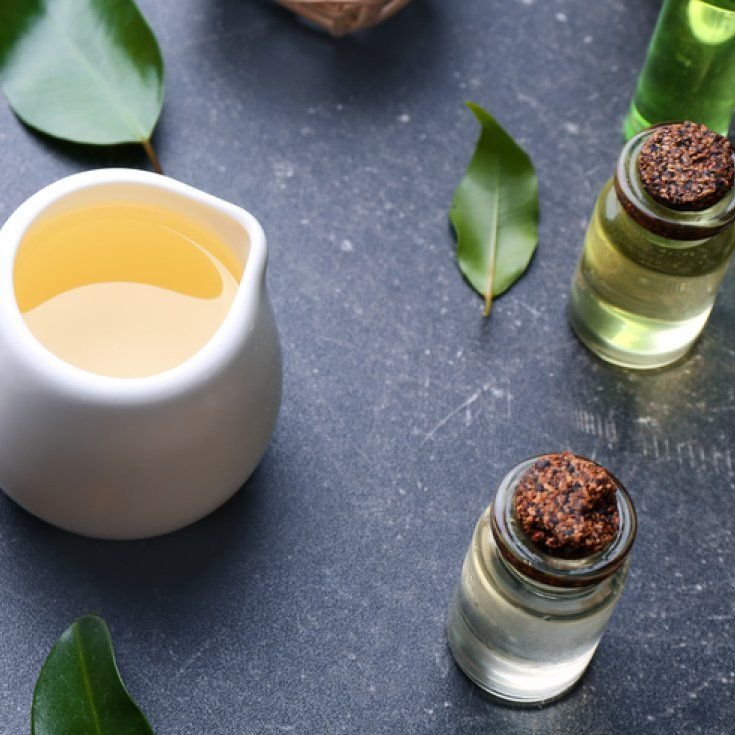 source
Now the first thing you should do before using the apple astringent is wash and exfoliate the skin gently and well. Then you can take a cotton ball or cosmetic pad and pour some of the apple astringent onto it and than rub it all over your face and skin in circular motions. The astringent should feel soothing, but sometimes it can sting a bit if your skin is irritated or you are having bad acne breakouts. The good news is this astringent helps treat, relieve and can even cure irritated dry skin and acne so you can have a clear smooth complexion again. It is best to use this astringent every day twice a day to keep skin looking and feeling its best naturally. However, if you are allergic to the ingredients in this astringent you should not use it at all.
I do hope those of you who make this homemade apple astringent have an easy time making it and I hope those of you who use it like what it does for the skin and face. I wish you all the best with looking and feeling beautiful naturally.