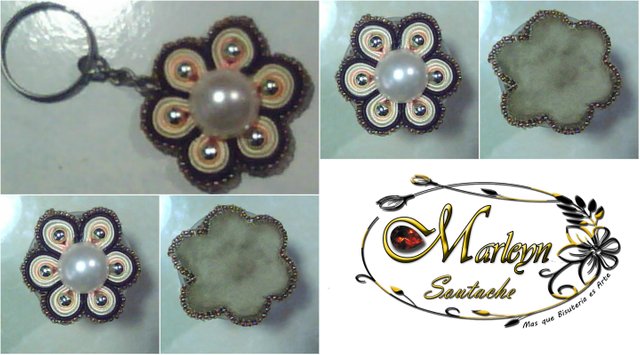 Hola feliz y bendecido nuevo día, espero su día sea grandioso el mio ha estado un poco enredado aunque se mejorara con favor del Universo, en este día les mostrare como realizar un llavero paso a paso, es lindo muy delicado es sencillo lo realice con los retazos de los hilos de unos zarcillos Soutache que fabrique hace unos días después les subiré los tutoriales de estos zarcillos, siempre me ha gustado reciclar y darle uso a la mayor parte posible, lo e cocido con mostacillas por toda la orilla, espero lo intentes es super practico yo lo e echo con un retazo de tela aterciopelada color marrón que combina perfecto con los hilos. Recuerda que estoy acá para ti cuando gustes, si quieres mostrarme lo que has realizado o si quieres preguntarme algo no dudes en escribirme.
Hello happy and blessed new day, I hope your day is great, mine has been a bit tangled although it was improved in favor of the Universe, on this day I will show you how to make a keychain step by step, It is beautiful, very delicate, it is simple, I made it with the scraps of the threads of some Soutache tendrils that I made a few days later, I will upload the tutorials of these tendrils. beads along the shore, I hope you try it is super practical I throw it with a patch of velvety brown fabric that combines perfectly with the threads. Remember that I am here for you whenever you like, if you want to show me what you have done or if you want to ask me something, do not hesitate to write me.
"No importa qué tan lento vayas mientras no te detengas" - Confucio.
"It doesn't matter how slow you go as long as you don't stop" - Confucius.
Hoy llego a mi un texto y quiero compartirlo con ustedes antes de comenzar aexplicar el tutorial de hoy creo que es muy real y certero:
"Para la mayoría de las cosas importantes, el tiempo siempre es un problema. ¿Esperas un buen momento para renunciar a tu trabajo? Las estrellas nunca se alinearán y los semáforos nunca se pondrán en verde al mismo tiempo. El universo no conspira en tu contra, pero tampoco se sale de su camino para acomodar las cosas. Las condiciones nunca son perfectas. "Algún día" es una enfermedad que llevará tus sueños a la tumba. Las listas de pros y contras son igual de malas. Si es importante para ti y quieres hacerlo "eventualmente", sólo hazlo y corrige el curso sobre la marcha" - Timothy Ferris, autor de La semana de cuatro horas.
Today I get a text and I want to share it with you before I start to explain today's tutorial, I think it is very real and accurate:"For most of the important things, time is always a problem. Are you waiting for a good time to quit your job? The stars will never align and the traffic lights will never turn green at the same time. The universe does not conspire in your Cons, but it also doesn't go out of its way to accommodate things. Conditions are never perfect. "Someday" is a disease that will take your dreams to the grave. The pros and cons lists are just as bad. you and you want to do it "eventually," just do it and proofread the course on the go "- Timothy Ferris, author of The Four Hour Week.

Materiales:
Tela gruesa o cuero
Mostacillas
Argolla y Cadena para llavero
6 Balines laminados de 6 milímetros
Aguja e Hilo
Aplique plano de 2 centímetros para el centro
Hilo soutache
Silicon liquido
Encendedor y Tijera
Pinza punta fina
Materials:
Thick cloth or leather
Beads
Ring and Chain for keychain
6 6 mm rolled pellets
Needle and thread
Apply 2 cm flat to the center
Soutache thread
Liquid silicone
Lighter and Scissors
Fine nose pliers

Vamos a comenzar con animo y amor por lo que hacemos que esto sea de ayuda para entretener tu tiempo y quedarte en casa con salud y tranquilidad
We will start with encouragement and love for what we do that helps to entertain your time and stay home with health and tranquility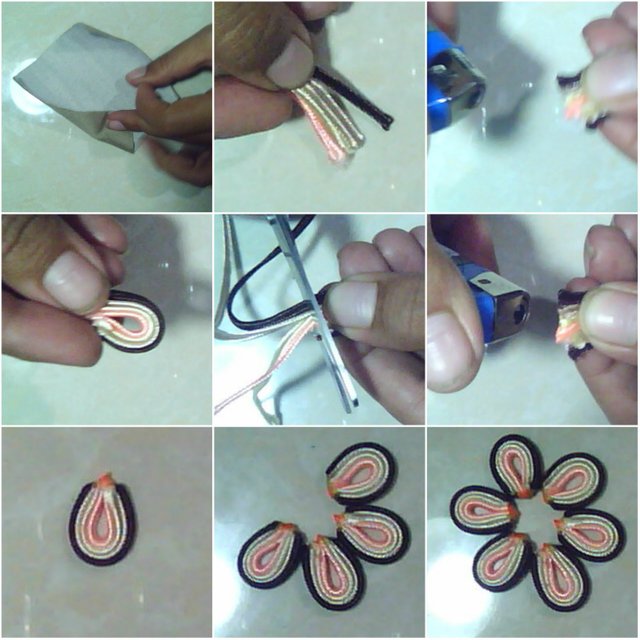 PASO 1: Corta un trozo de cuero o tela gruesa, agarra 4 hilos de soutache pueden ser del mismo color o diferentes quema las puntas con un encendedor, doblarlos para formar un pétalos de aproximadamente 1.5 centímetros de altura, corta el resto del hilo sobrante y vuelve a quemar las puntas con el encendedor apretando con el mismo encendedor para que se peguen las puntas y quede armado el pétalo repite el procedimiento 5 veces para completar los 6 pétalos.
STEP 1: Cut a piece of leather or thick fabric, grab 4 soutache threads they can be the same color or different, burn the tips with a lighter, fold them to form a petal of approximately 1.5 centimeters high, cut the rest of the excess thread and re-burn the tips with the lighter, pressing with the same lighter so that the tips stick and the petal is assembled, repeat the procedure 5 times to complete the 6 petals.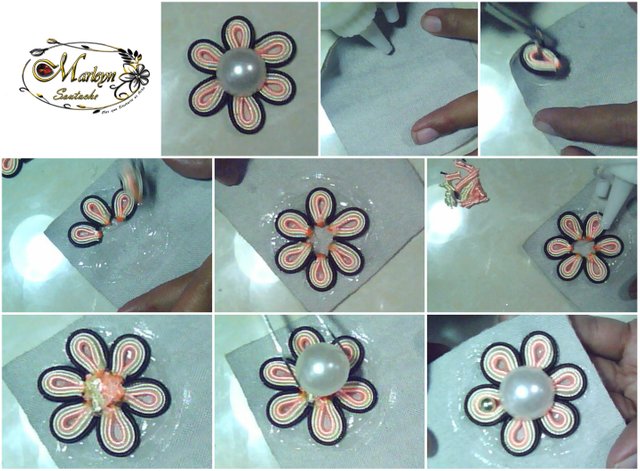 PASO 2: Puedes armar la flor en la mesa para que veas como sera el resultado, con cuidado coloca silicon liquido sobre el cuero o tela y con ayuda de la pinza coloca los pétalos en orden para armar la flor, al armarla verifica que todo este bien organizado y coloca en el centro unas gotas de silicon liquido y rellena ese centro con todos los retazos pequeños que han quedado del hilo luego vuelve a colocar sobre ellos silicon caliente y pega el aplique central de la flor.
STEP 2: You can assemble the flower on the table so that you can see how the result will be, carefully place liquid silicone on the leather or fabric and with the help of the tweezers place the petals in order to assemble the flower, when assembling it, check that everything is well organized and place in the center a few drops of liquid silicone and fill that center with all the small pieces that have been left of the thread, then place hot silicone on them and paste the central applique of the flower.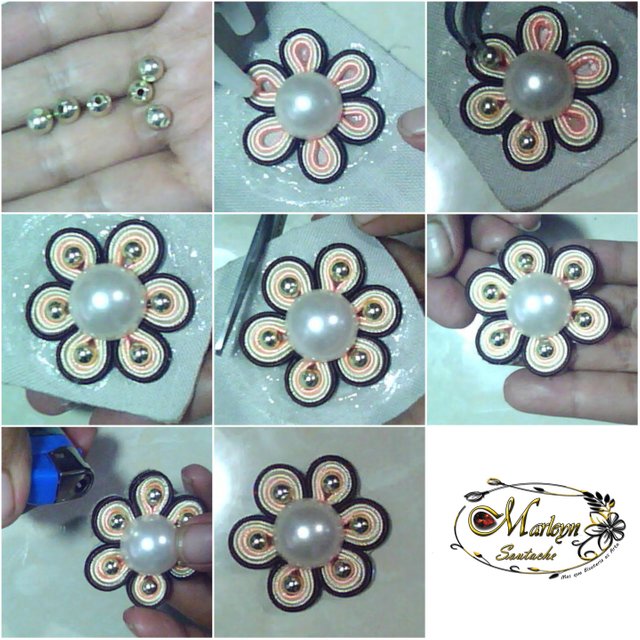 PASO 3: Ya casi terminamos, vamos a colocar los balines en los espacio vacíos de la flor es fácil coloca una gota de silicon liquido en cada hueco de los pétalos y con ayuda de la pinza coloca los balines laminados debes estar pendiente de colocar el hueco del balin de los lados para que no se vean, al terminar cortar el cuero restante y al terminar pasa la llama del encendedor por toda la pieza para sellar los hilos.
STEP 3: We are almost done, we are going to place the pellets in the empty spaces of the flower it is easy to place a drop of liquid silicone in each hole of the petals and with the help of the tweezers place The laminated pellets must be pending to place the hollow of the pellet on the sides so that they are not visible, when you finish cutting the remaining leather and when you finish, pass the lighter flame throughout the piece to seal the threads.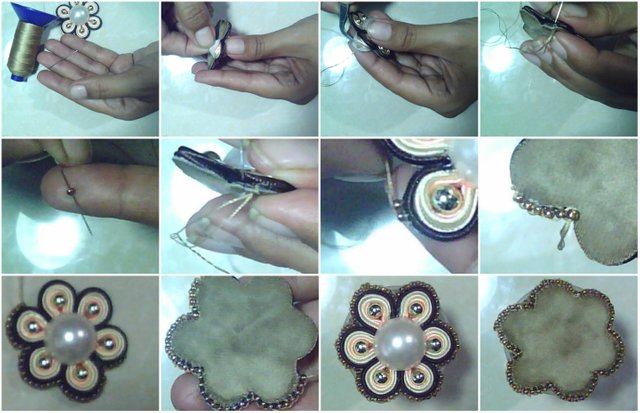 PASO 4: Ensartar el hilo en la aguja, despega un poco el cuero que acabas de pegar, e introduce el hilo con la aguja por allí para que quede el nudo por adentro, coloca una mostacilla en la aguja y mete el hilo por el lado de atrás, ahora pasa la aguja por la mostacilla que colocaste de abajo hacia arriba, vuelve a colocar una mostacilla y repite el procedimiento hasta finalizar toda la orilla de la pieza es fácil y te va a mantener muy entretenido.
STEP 4: Thread the thread on the needle, peel off the leather you just glued a little, and insert the thread with the needle there so that the knot is inside, place a bead on the needle and put the thread on the back side, now pass the needle through the bead that you placed from the bottom up, put a bead again and repeat the procedure until the end of the entire edge of the piece is easy and you will keep very entertaining.

Si tienes una duda escríbeme un comentario, estaré feliz de ayudarte con cualquier detalle, Espero que mis diseños les gusten tanto como a mí me gusta, aprendan con placer ...!

Nunca olvides que el Poder es Querer y si quieres Puedes...
Eres Luz eres Energía, TU PUEDES ... Que el universo infinito Conspire para que todo siempre sea mejor ... Se les quiere ...

Venezuela FE
Somos Seres Abundantes! Qué las energías del universo vibren en sintonía con las de cada uno de nosotros en armonía! Cuidemos nuestras palabras, acciones y pensamientos!
If you have a question, write me a comment, I will be happy to help you with any details, I hope you like my designs as much as I like, learn with pleasure ...!

Never forget that Power is Wanting and if you want you can ...
You are Light, you are Energy, YOU CAN ... May the infinite universe Conspire so that everything is always better ... They are loved ...

Venezuela FAITH
We are Abundant Beings! May the energies of the universe vibrate in tune with those of each of us in harmony! Let's take care of our words, actions and thoughts!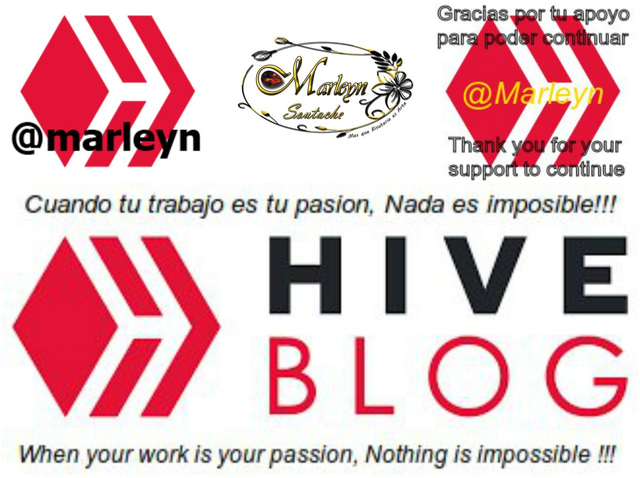 Autoría del texto y todas las imágenes: @Marleyn, La edición de las imágenes las e realizado yo misma con ayuda de una pagina muy sencilla Por favor no Utilices mis fotos sin mi autorización, edites ni re-publiques mi material ¿Deseas ponerte en contacto conmigo? Escríbeme allí también puedes compartir ideas y tus publicaciones para que aprendamos juntas o al Correo
Authorship of the text and all the images: @Marleyn, Editing the images was done by myself with the help of a very simple page Please don't use my photos without me authorization, edit or re-publish my material [Do you want to contact me? Write me there you can also share ideas and your publications so we can learn together or at Mail