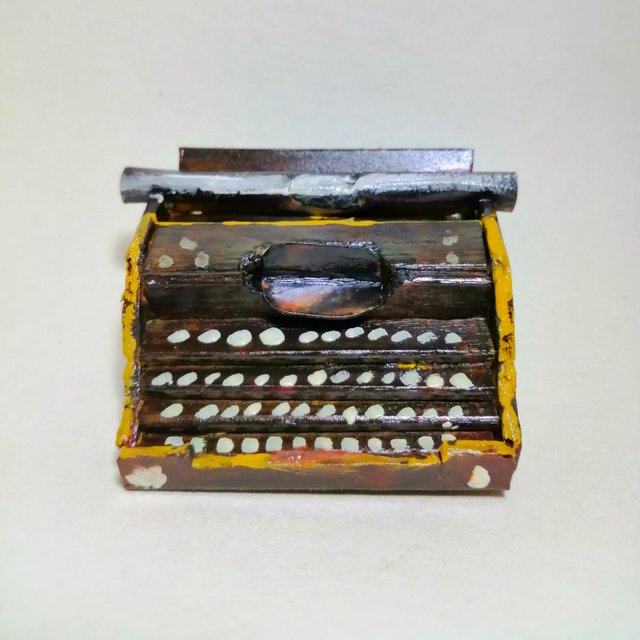 About a year ago, I made a mini typewriter using popsicle sticks.
I was really on a plan to make a miniature house, but was to lazy to do it. When I found myself scrolling into vintage typewriters, I had an urge to make a mini version of it.
The source of inspiration was Governors Land typewriter, an imitation to Gourland typewriter, made only for display.
I only had a scissor (for paper use) to cut the popsicle sticks, so it had crude edges. If I were to do it again, I might use a quality cutter and a sandpaper to improve its roughness.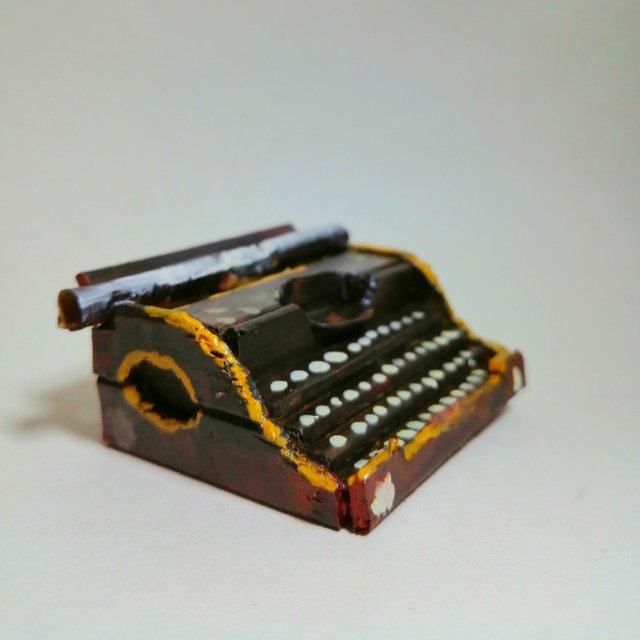 I hand-painted it with acrylic paint then sprayed with a glossy acrylic spray. Maybe it looked better with matte?
The photoshoot was done with a DIY setup using a wide watercolor paper and a daylight LED bulb.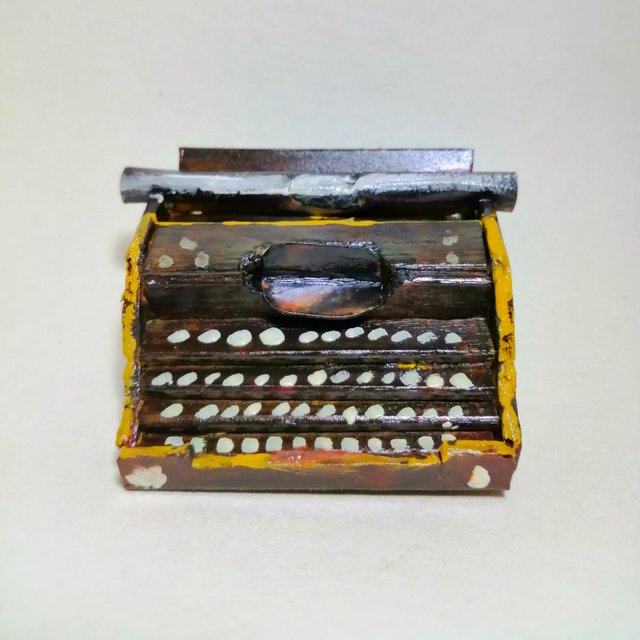 Unlike those who can work on tiny details, tiny crafts is hard for me.
But I do like this mini typewriter. I plan to recreate it soon with better materials and hopefully a not-so-rough output.
---
PREVIOUS POST
A Beautiful Mess
My soul speak in free verse, but my siblings sing in Haiku. Over the years, we were writing poetry and stories, all with with different styles and flavors.
---
🌻 HiveHealth BETA
Check your performance in Hive, find out your top performing post, and more. TRY IT!
---
⏱️ Coin Alerts BETA
Check HIVE exchange rate in your currency. TRY IT!
---
About Me
@oniemaniego is a test engineer, but outside work, he experiments at the kitchen, writes poetry and fiction, paints his heart out, or toils under the hot sun.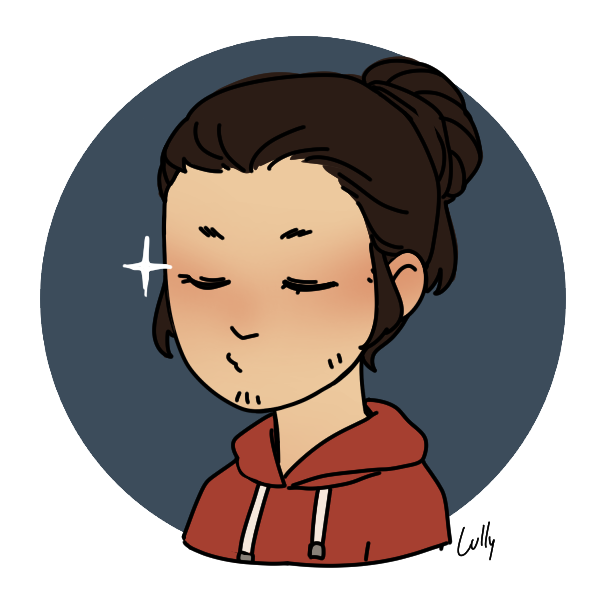 Onie Maniego was born in Leyte, PH. He grew up in a rural area with a close-knit community and a simple lifestyle, he is often visiting his father's orchards during summer and weekends, which has a great impact on his works.
🌅 After 4PM
👽 DeviantArt
📓 Goodreads
👻 Kids Hideout
✒️ The Paper Drafts
---
👨🏽‍💻👨🏽‍🍳👨🏽‍🎨👨🏽‍🌾
INTJ-A
---
Don't forget to vote, comment, and follow me.