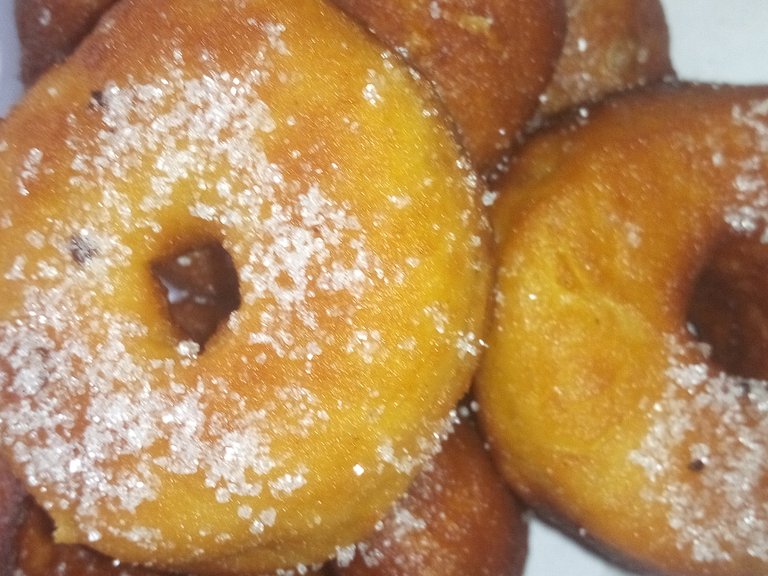 Some few days ago was fathers day and i thought since i was away from home i should make a few packs of snacks and give it to all the security men around my estate . Am still trying to perfect my doughnut recipe as it is. I made a post previously on a one dough recipe that could work as a bread dough and a doughnut dough as well.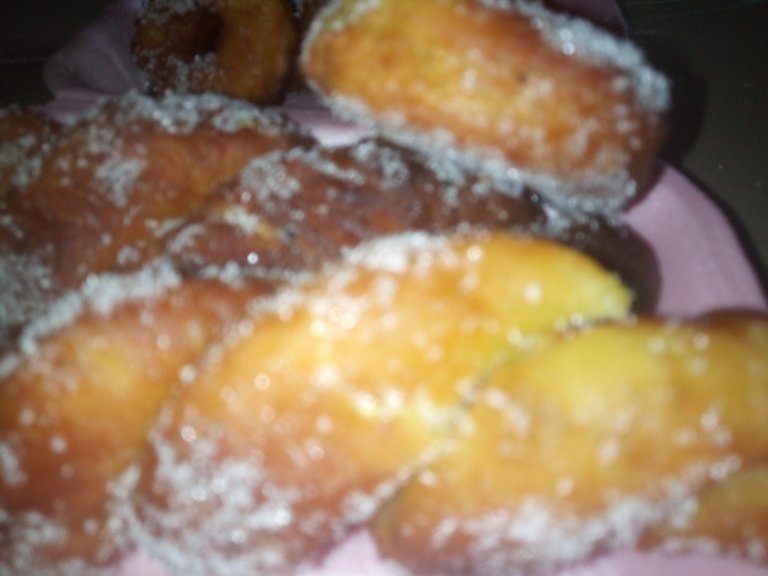 Its basically same recipe but with butter and vanilla for a richer flavour. And it was really good. I also made some knotted dough that i learnt from a Spanish site with same dough and it was really fun making it. Given them out as gifts and the smile on their faces made me really happy to. A lot of people are finding things really difficult this days so it would be amazing if we could all help one person per day. Giving should be part of every human at this stage in life.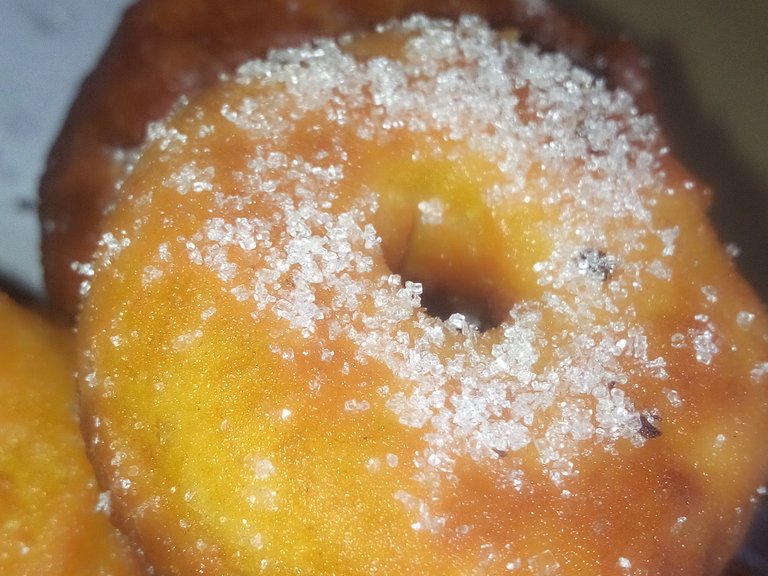 To make this cuties ,you would need the following ingredients .
Ingredients

3 cups all purposed flour

1 cup of sugar (you can do one if you are really a sweet person)

1 sachet of active dry yeast.

milk flavour(powdered, you can skip)

80g of unsalted butter

¼ tablespoon of salt.

half teaspoon nutmeg.
*a dash of vanilla flavour

1 large egg
This dough would make around 10 little doughnuts and 5 knotted doughs
logo
How to make the best doughnuts .
ritaaugustin (54)in GEMS • 8 days ago
IMG_20200616_164723_6.jpg
Hi guys, today ill be sharing my doughnut recipe, i totally forgot to take pictures while at it and only remembered when i was done.
The beauty of this recipe is that you can also use the dough to bake some really soft and tasty bread to.
Its a simple and easy recipe to.
I know my doughnuts dont have holes in them 😁 but i really did not want holes in them and they are just perfect this way for me. You can fill the middle with some nice fillings of your choice to.
You would need the following ingredients:
3 cups all purposed flour
1/2 cup of sugar (you can do one if you are really a sweet person)
1 sachet of active dry yeast.
milk flavour(powdered, you can skip)
vegetable oil 6tbs
¼ tablespoon of salt.
half teaspoon nutmeg.
a dash of lime flavouring .
1 large egg
IMG_20200616_164759_3.jpg
STEP1
PUT a tablespoon of sugar in your milk, add in your yeast and mix well. Keep in a warm place to proof.
Mix in all your dry ingredients and set aside .
keep some sugar for the decoration.

STEP2
Make a well in the middle of your dry ingredients and add your yeast mix, egg, melted butter, flavouring and mix till it forms a sticky but well kneed dough that bounces back when poked .

STEP3
Set the formed dough aside in a warm place for it to double in size, do not fail to grease your bowl and the dough to. When it has doubled in size(after 10m Or more) punch the dough down and kneed till its less sticky(add a bit of flour if it sticks to much).

STEP4
Form the dough into smaller balls and ensure they are smooth enough. Place on a parchment paper cut into big squares and cover to double its size. for the twisties or knotted doughs simply dust your hands with some flour and cut two even balls and roll them as slender as u want (cause they would rise) . stick one end to the other and twist them till the end. Cover them for 5-10m for them to rise or double in size.

STEP5
Heat your oil and put in the doughnuts and your knotted doughs gently without removing the paper from them to avoid deflecting them. Fry them on mid heat for 5-8m(the paper would be easy to remove when its 2m in the oil. Fry till golden brown and with a nice crust. Pour the left over sugar in a bowl and put the doughnuts and twisties while they are still hot , coat them with sugar for a nice crunch and more sweetness ,you can use sprinkles is you want ore royal icing or even chocolates if u wish.
Enjoy with any drink of your choice.
Note: you have to fry on low heat else they may end up raw.