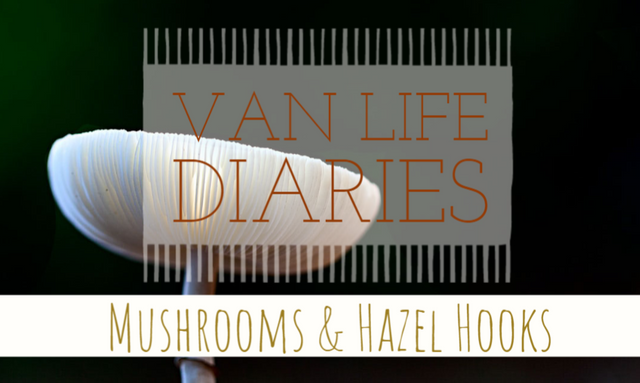 Our van - well, our sister in laws van, since we don't think we are driving it anywhere this year - is looking pretty spankingly gorgeous for an old T4 short wheel base. We're pretty pleased with the results so far, even though we've done it a lot on the cheap and without being able to got to any DIY stores!!! We're really happy with the clean lines at the back.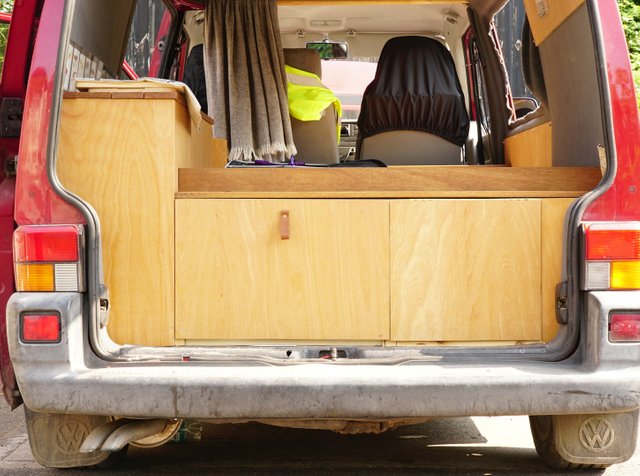 We made benchtops out of decking wood given by my brother in law. I was a bit depressed about them to be honest, as I wanted proper nice benchtops, but with a sand and an oil, they came up really well. Even better than that, the sheet of perspex Jamie picked up from my mother in law makes for a nice splashback to the bench. I ordered the Observers Book of Mushrooms from Ebay for 5 pound, as I wanted the cute illustrations to go behind the glass. I love it - it is starting to look like a woodland foraging van!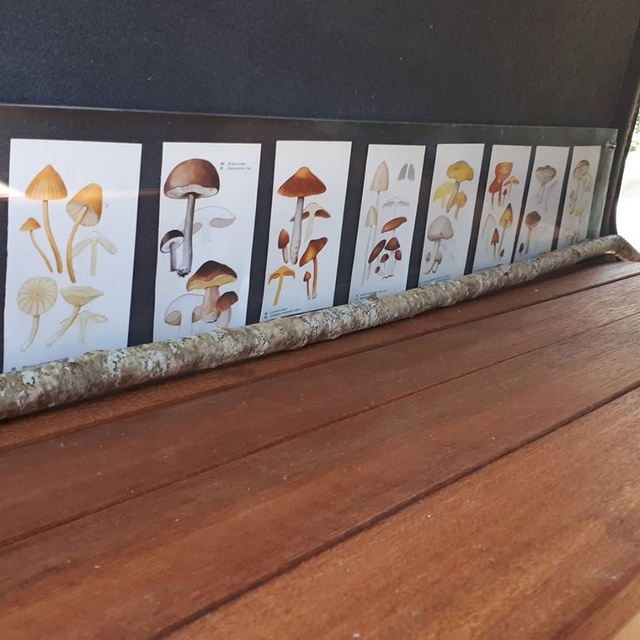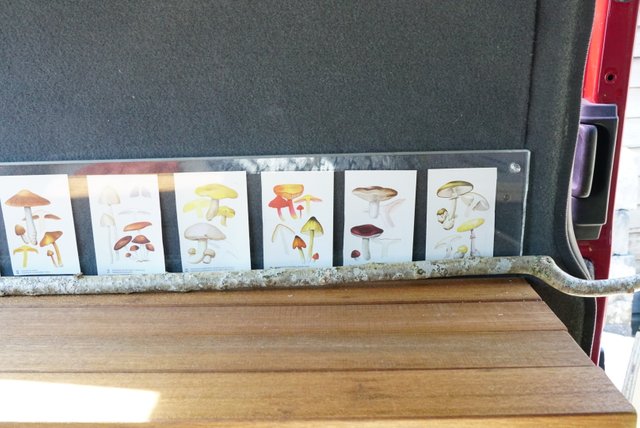 Keeping with the Somerset theme, we managed to get an old Hawkwind CD in as a divider for cutlery, cups and bowls - cute huh? My sister in law was throwing them out. Plus a bit of Massive Attack and Orbital. Nice. Proper south west UK or what?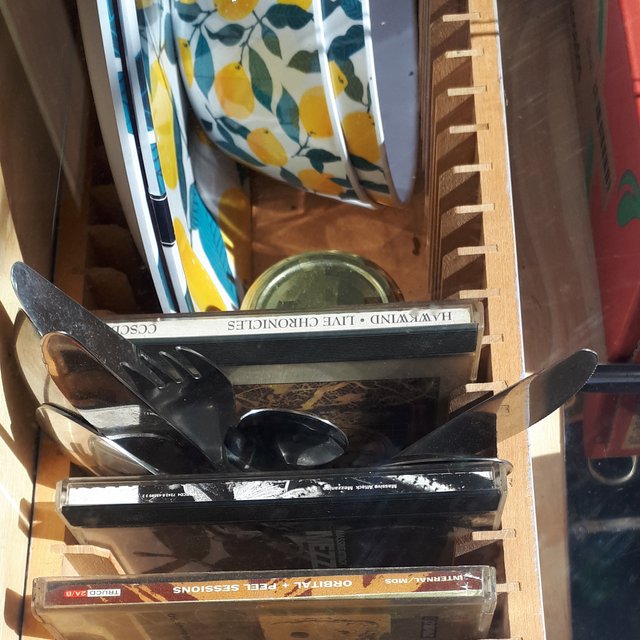 We then got onto carving bits of hazel to use as hooks. Hazel has to be the most useful wood ever, particularly for rails and walking sticks. Ignore Jamie trying to find a place for birch bark. I'm the interior designer here - haha!! We still have lots of little details to go. Today we walked for seven hours around Wells and Glastonbury area - we are so exhausted, and hoping it will rain tomorrow so we can do some more finishing touches!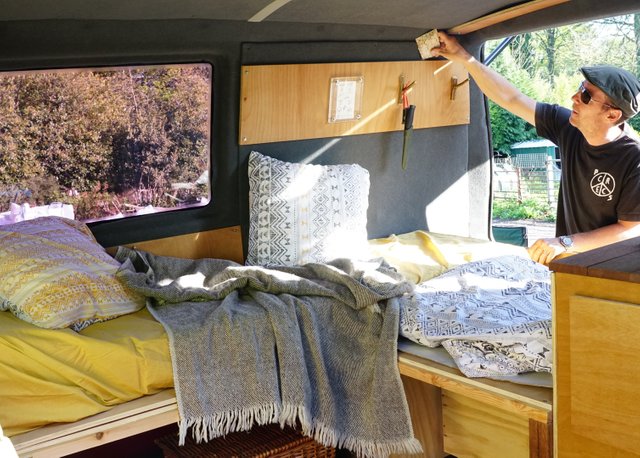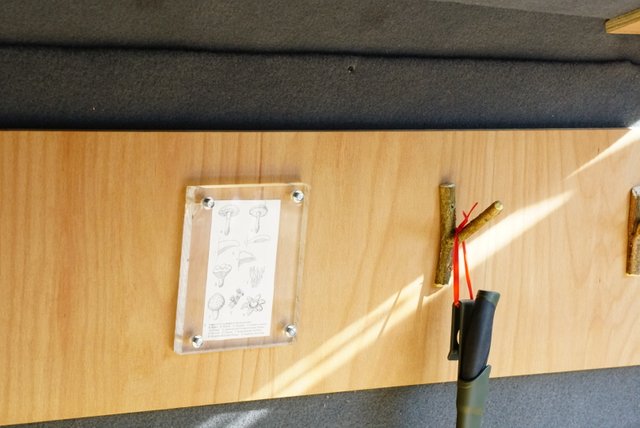 My mother in law is busy making cushion covers. We did have a bit of a stuff up with the foam mattress - more on this on the next post. Oh, and we also have been busy re-gluing the side window in after we discovered it had a leak. It's now been de-rusted and fixed, and re-glued - what a job. She ain't so pretty on the outside, but she's incognito as a campervan, and we like that.
If you missed our other van updates, check out these posts:
With Love,



Join The Best Natural Health Community on Hive


PeakD - The Best Way to Experience The Hive Blockchain


MINDFUL LIFE is a Natural Medicine project which supports meditators on HIVE
Discord II Community




Creating Abundance for on Hive