Hi hivers,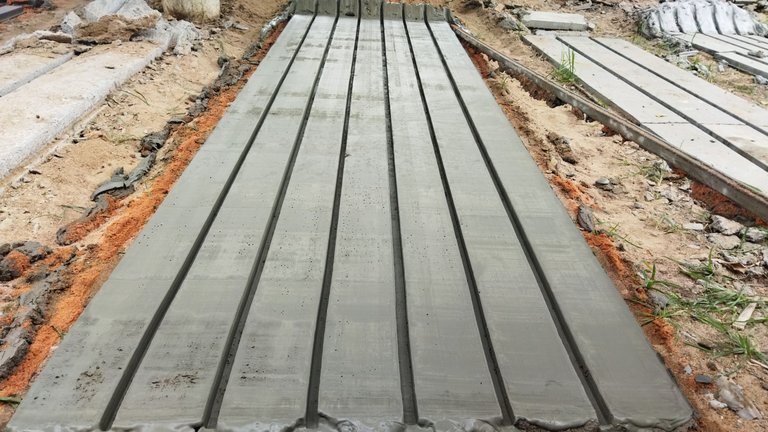 A band is used in the beautification of a building which is the major aims of doing it.
Band gives shapes to the building with a parapet wall or roof gutter.
This was made by my worker's on the site am supervising as the site engineer.
---
This is the final stages, where the BAND is dried up and set to be used.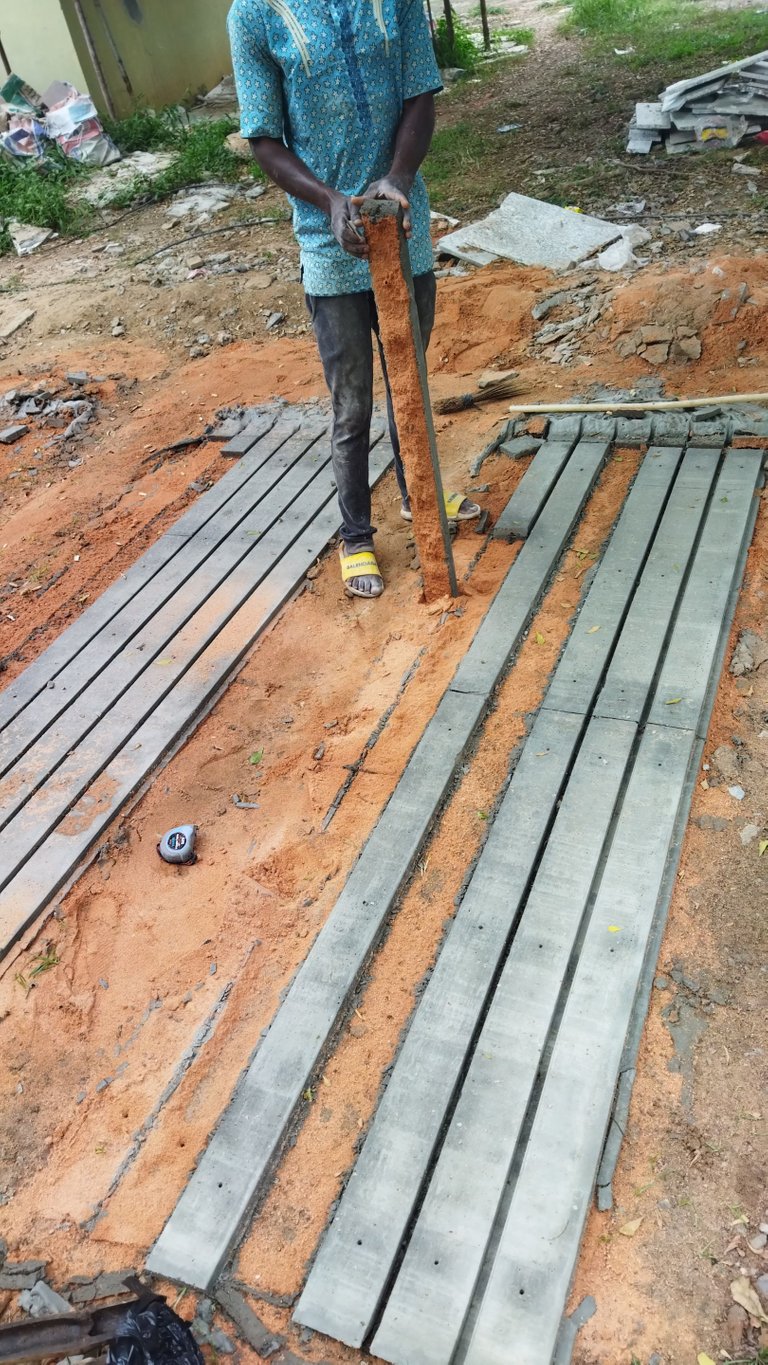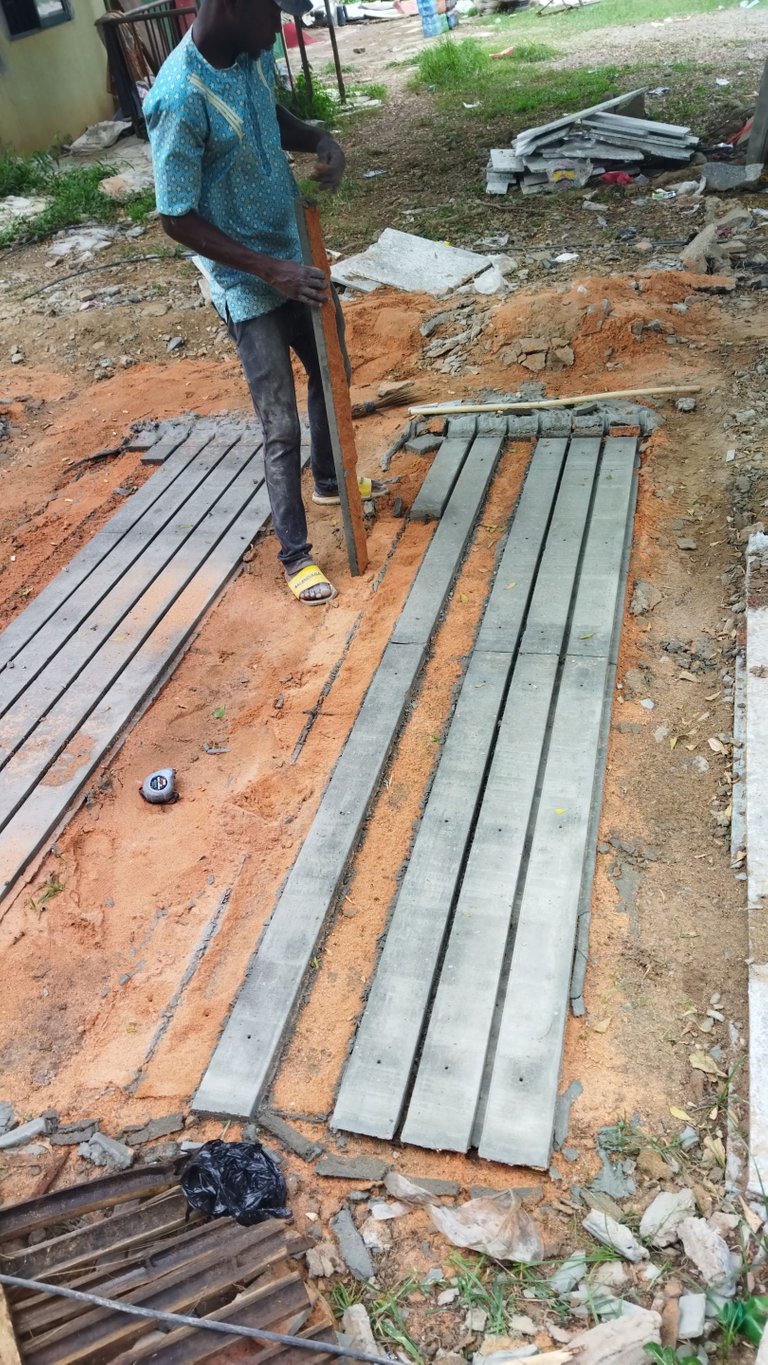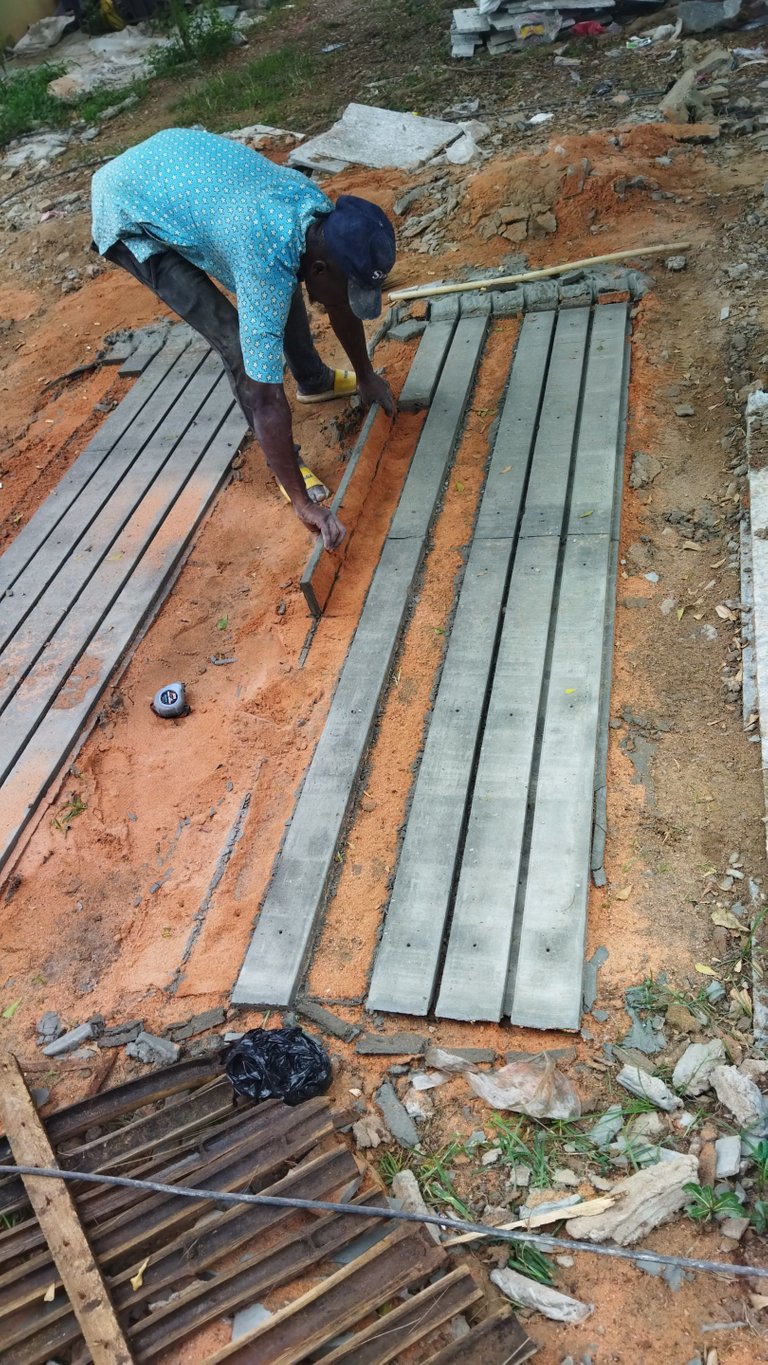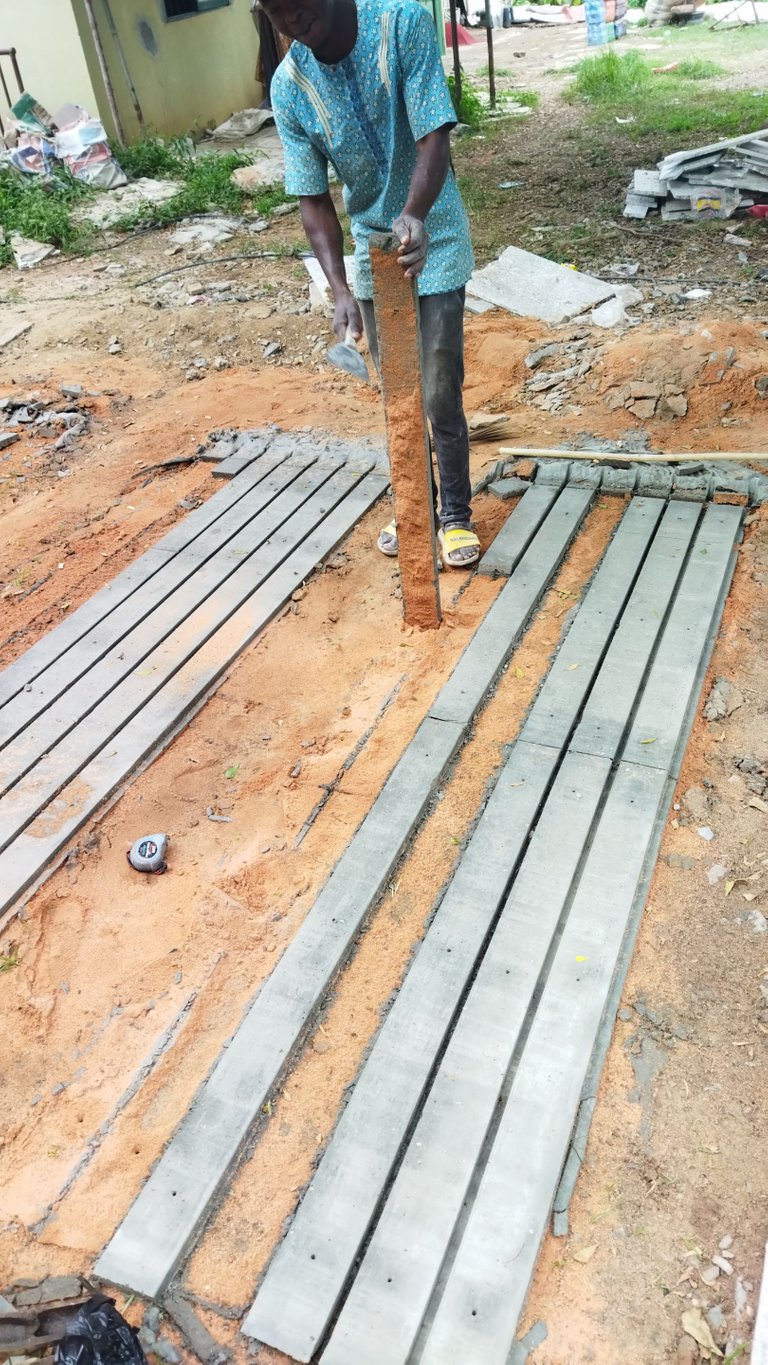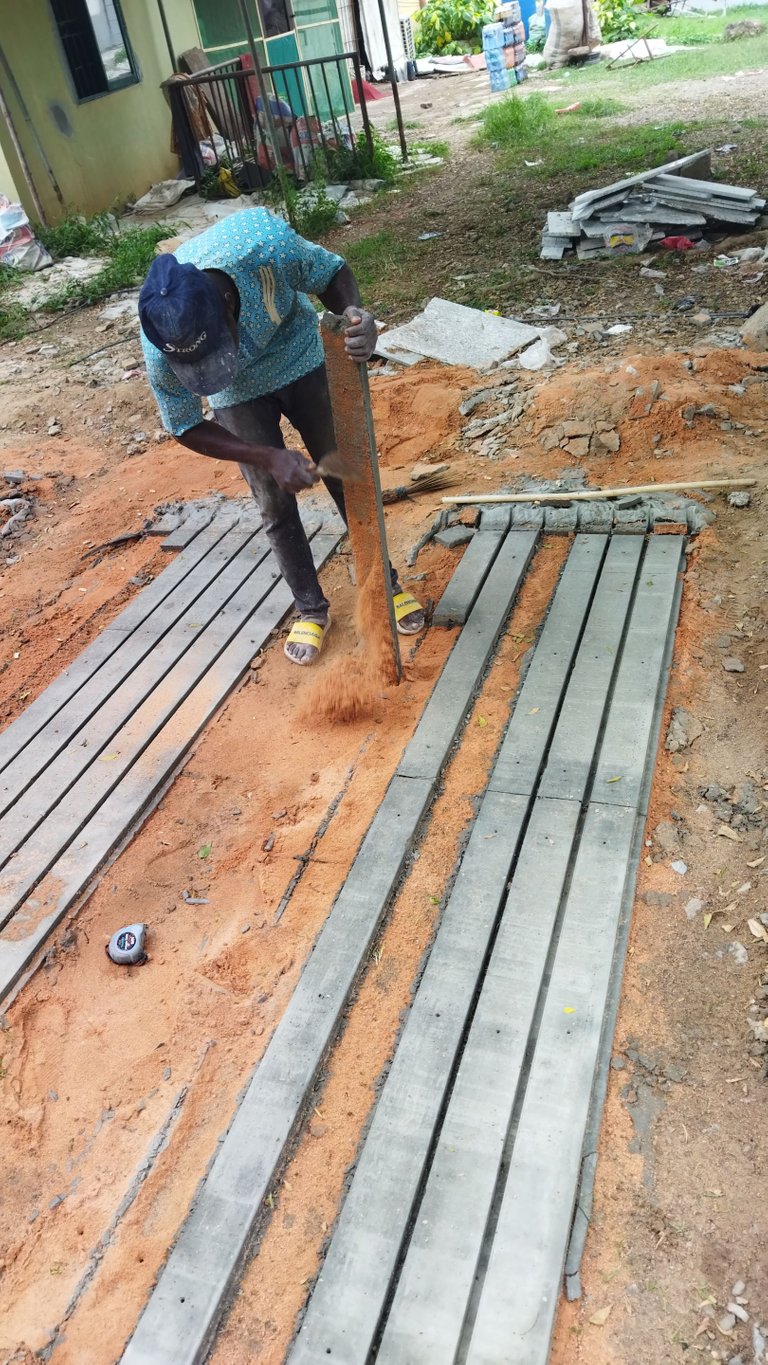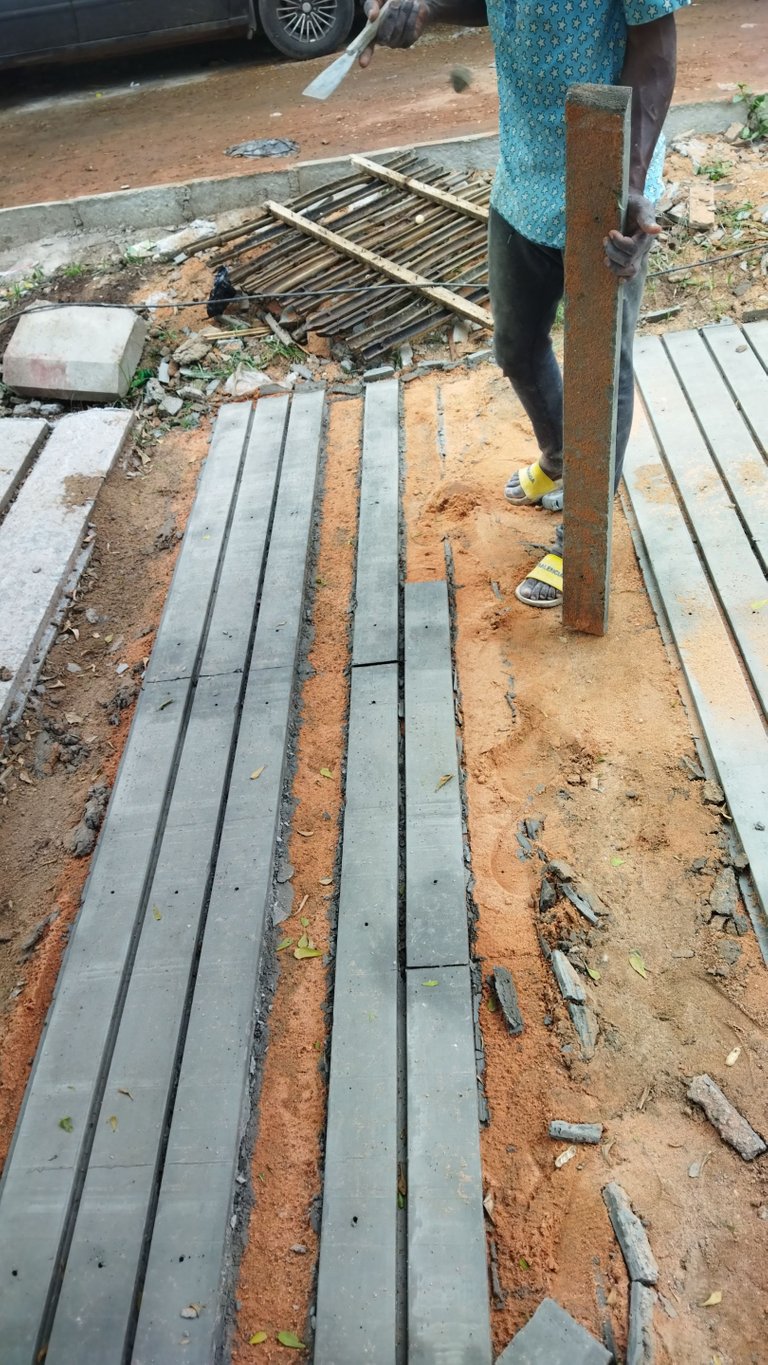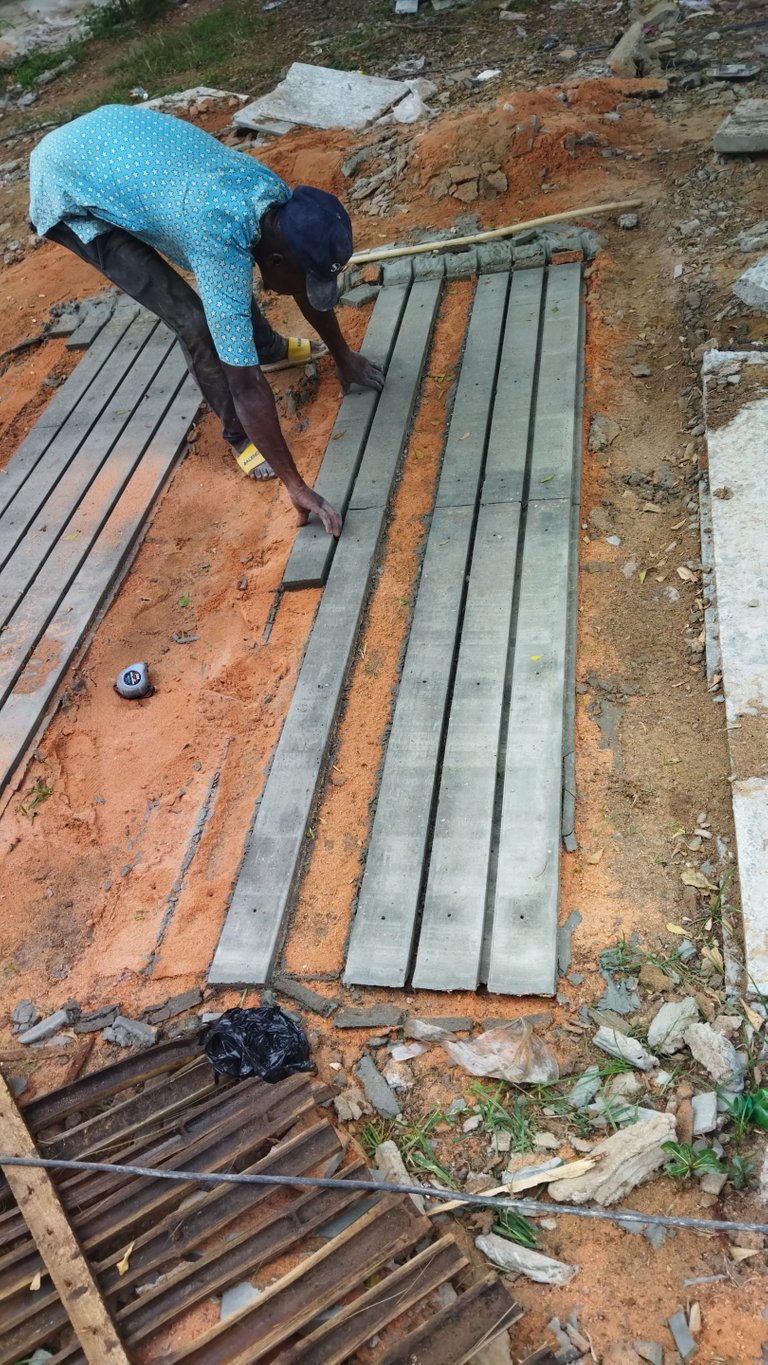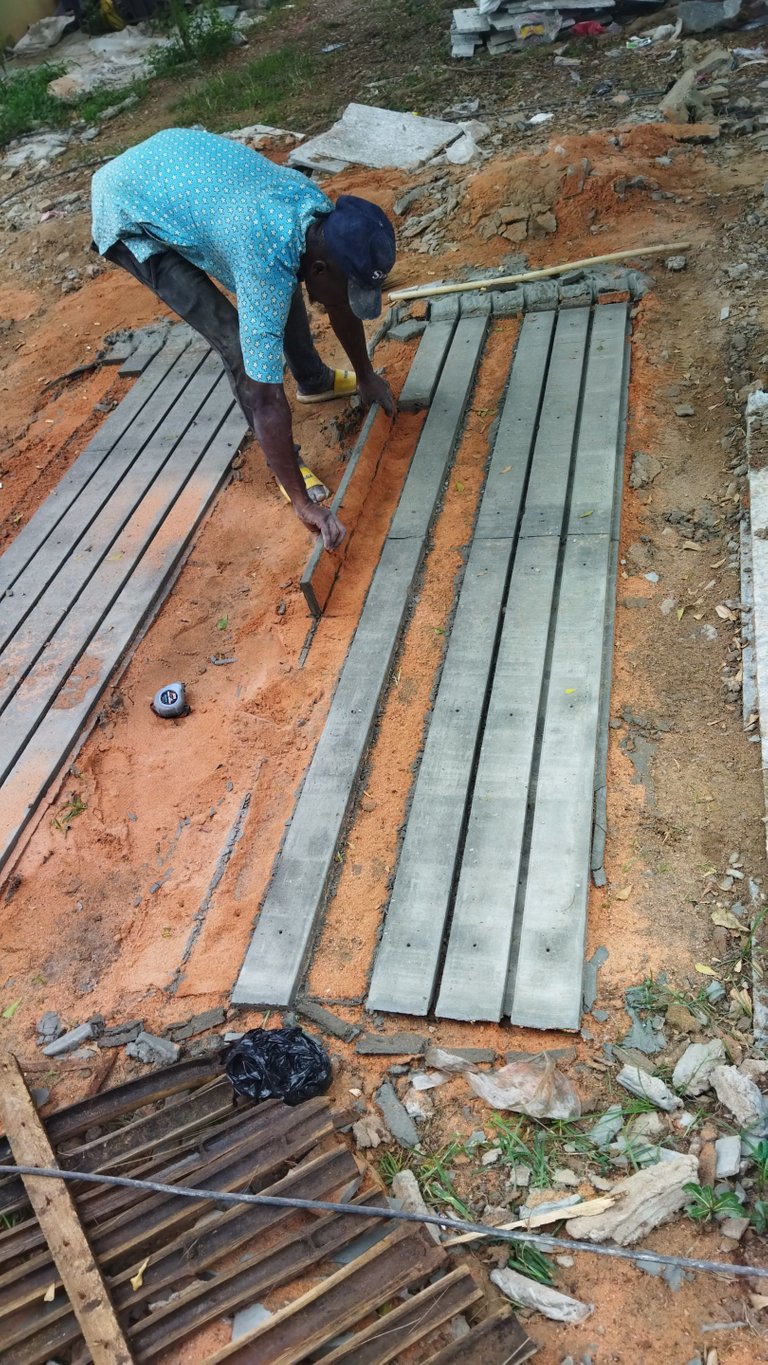 ---
PROCESS
This is the process of making the band and am going to explain it here in detais.
INSTRUMENTS USED
Two rod iron of 2.5 meter each of which it even depends
An angle used to make the band which have different shapes with different sizes and it gives desired shape
Sharp Sand: This is used as underlay for the cement coming on it.
Cement: This is the major bider of it all.
A shovel to mix the cement and sharp Sand.
A small rubber to fetch raw mixed cement from the water mixed cement.
The two iron rod was arranged in the desire meter required depending on the width that the roof gutter or parapet required. Then the sharp Sand was laid on it and spread evenly to make it level.
The cement and sharp Sand was mixed in a 1:2 just to make it strong and it was poured on the well laid sharp Sand, then the angle is used to make the angle required.
After that, a pure cement was mixed with water only,only cement and it was poured on it and smoothing by the angle to make it look neat.
The BAND is then used on the parapet or roof gutter by using binding wire and nails to place it on it using plumb to make it straight and alligns.
This is just the simple way of making BAND and I hope you all learn from this my write up and also the pictures too shows the stages to follow.
These are the pictures that shows the stages of the band and where it was used on.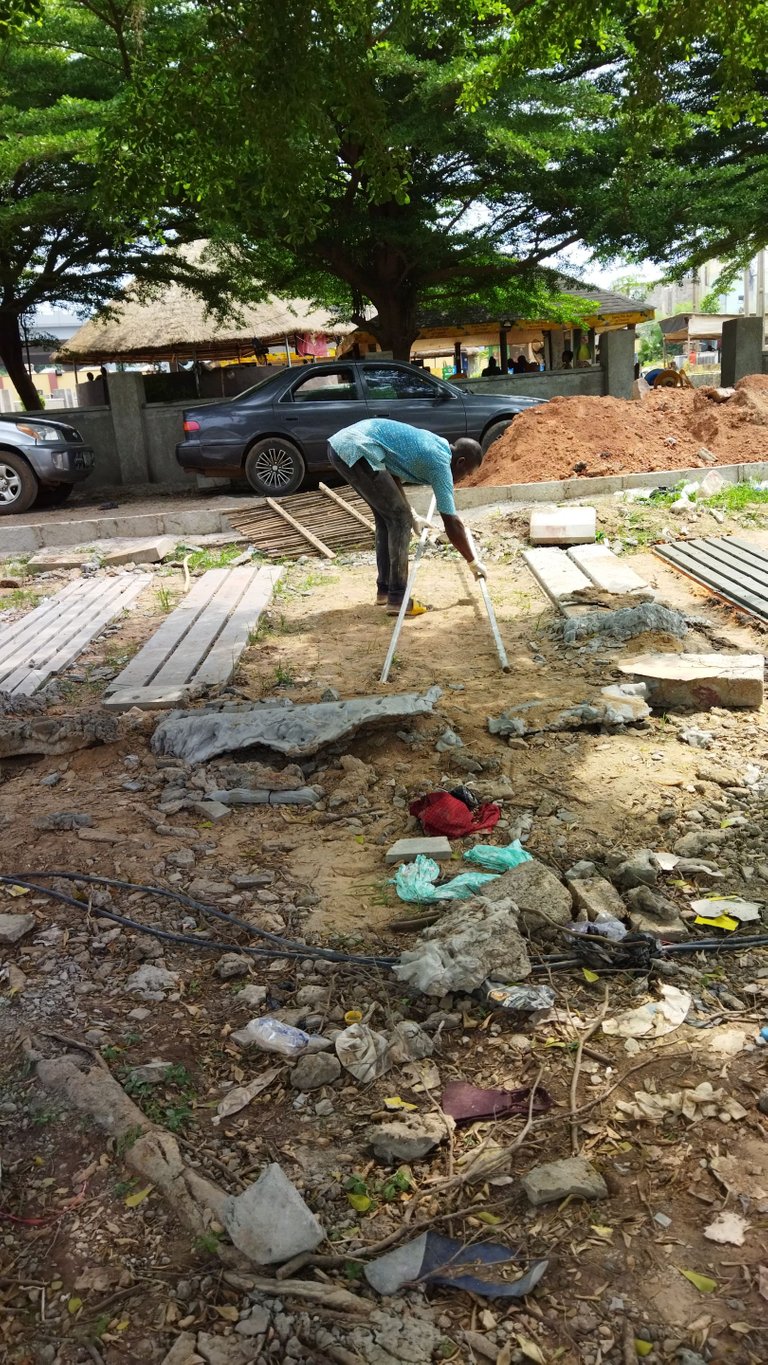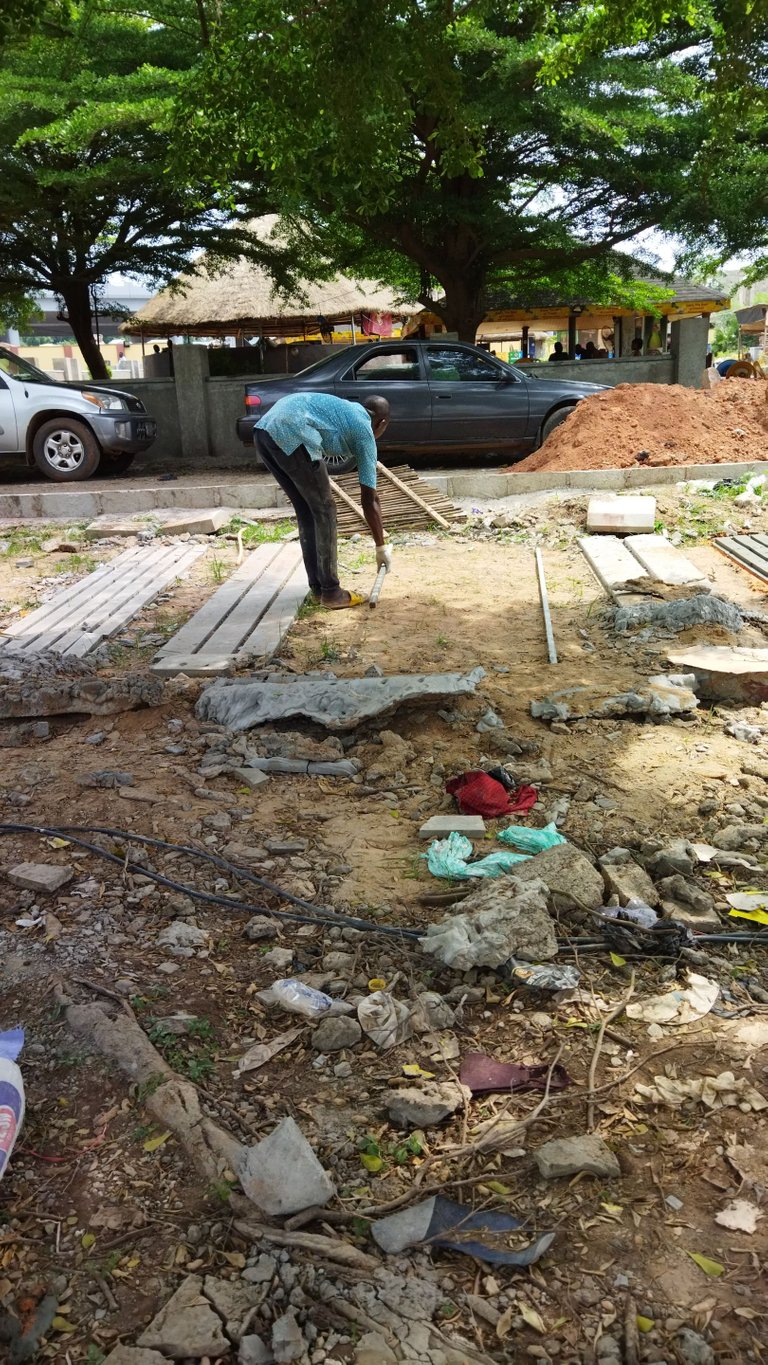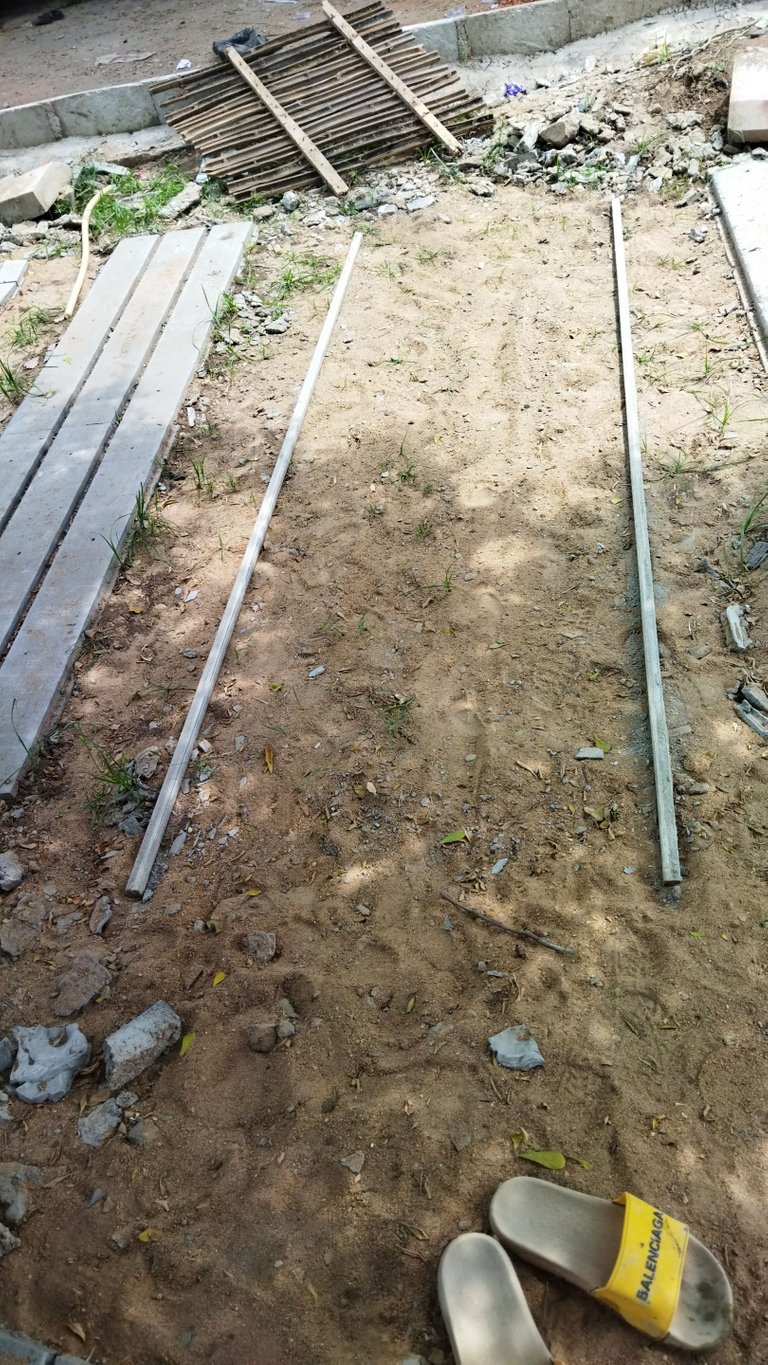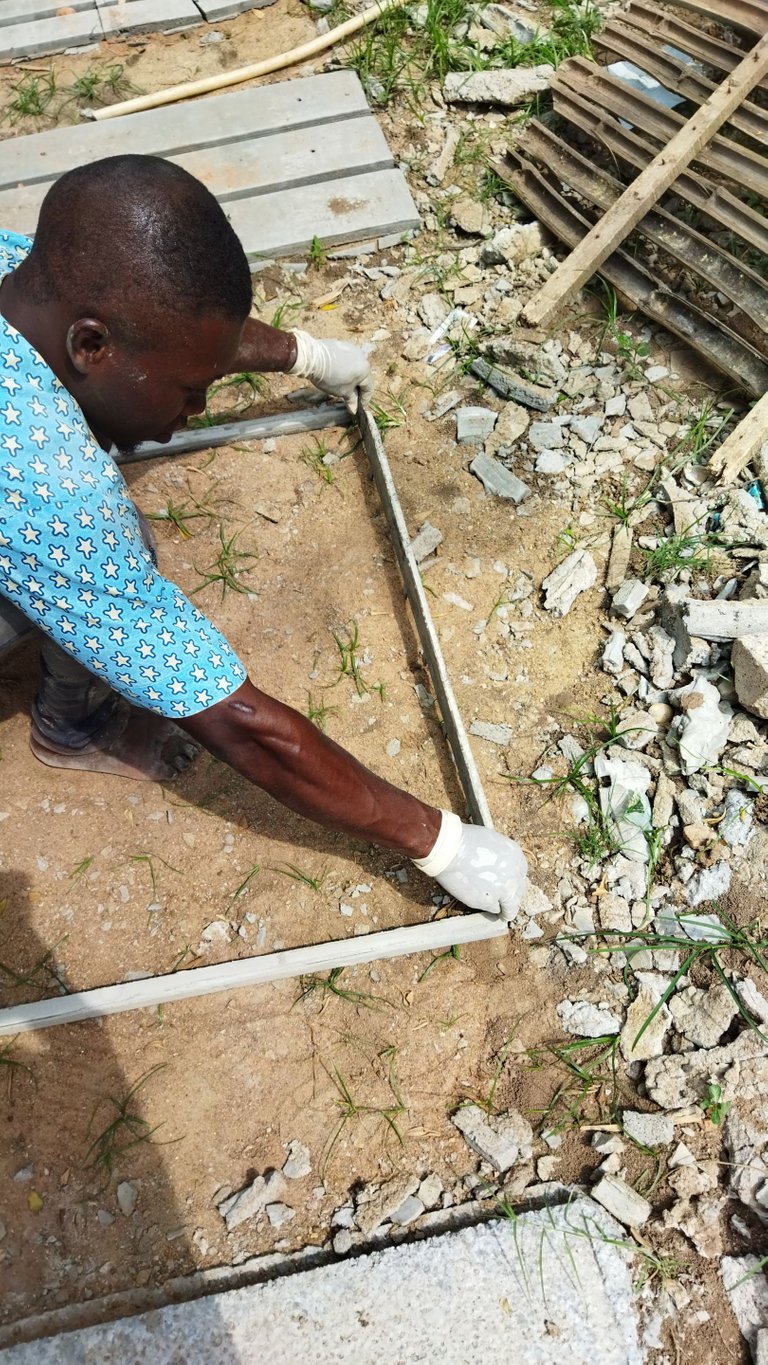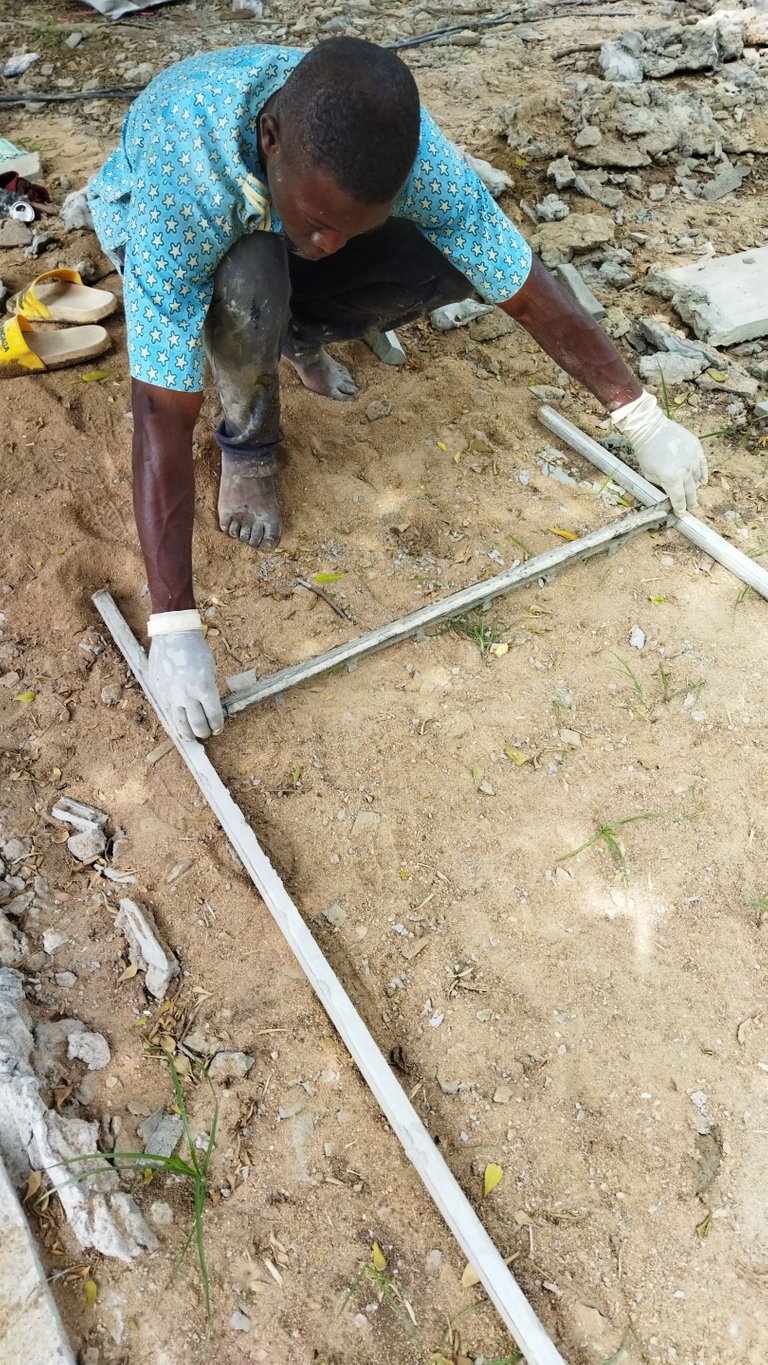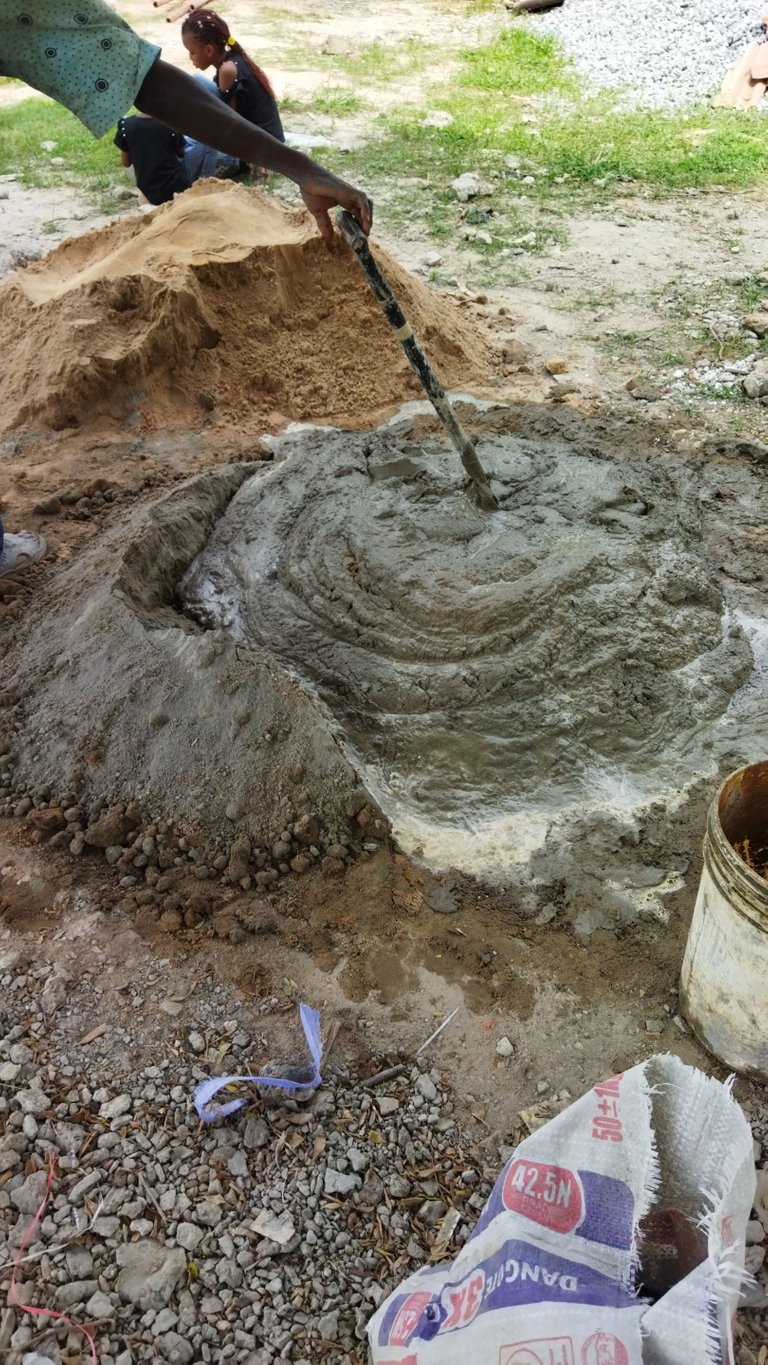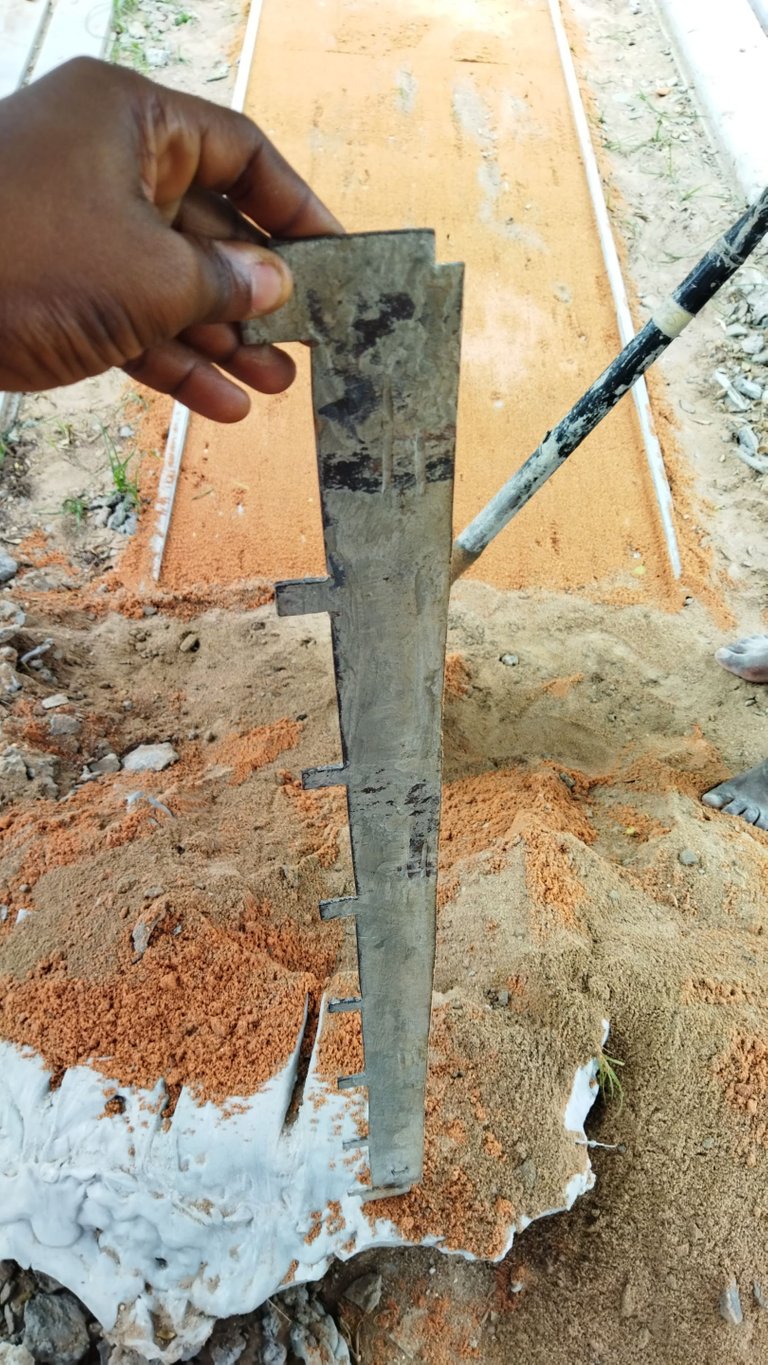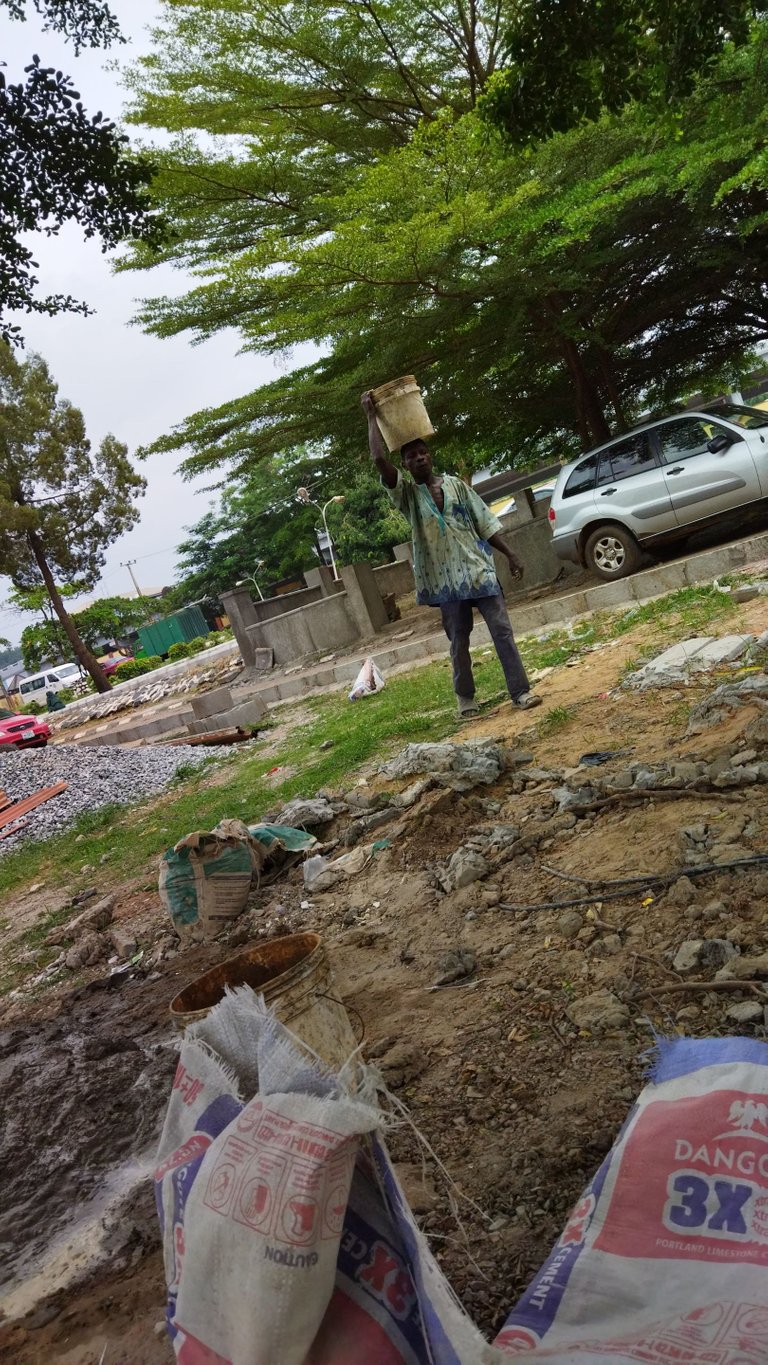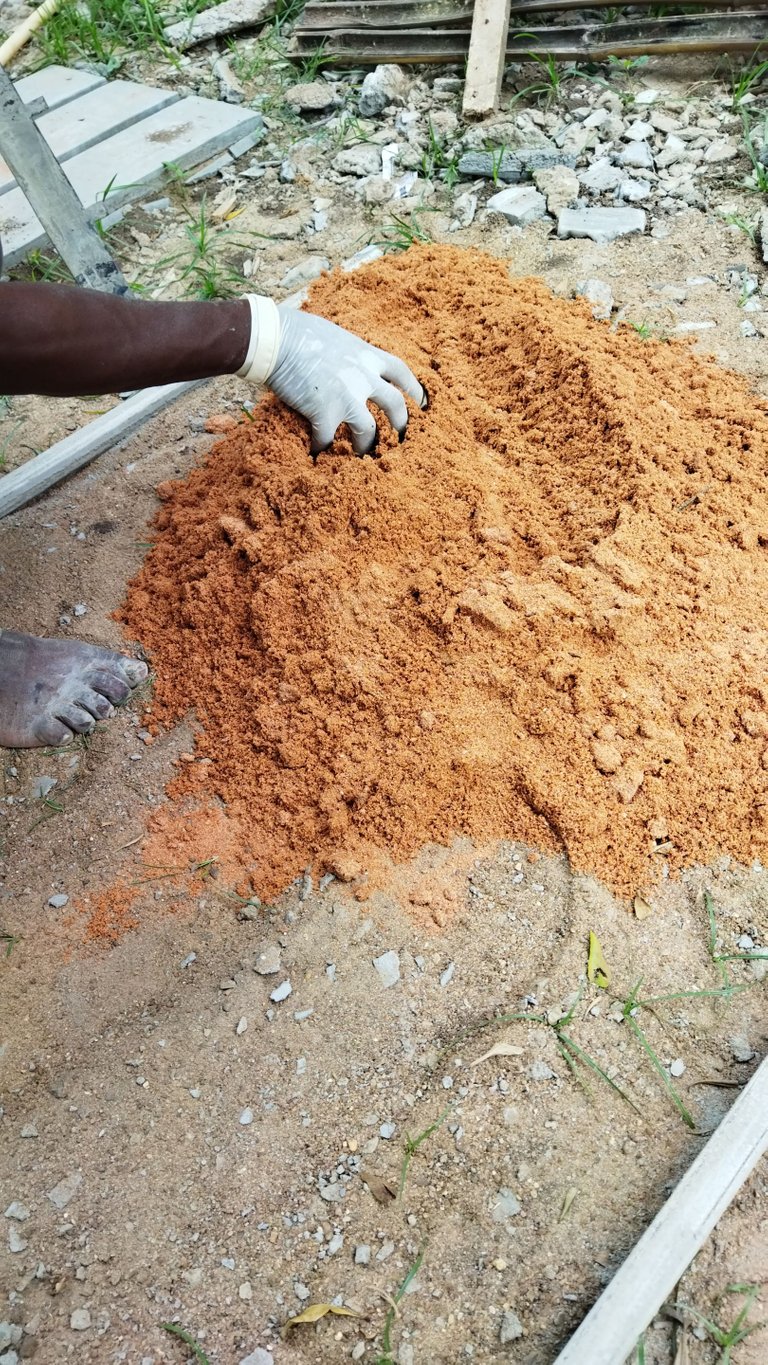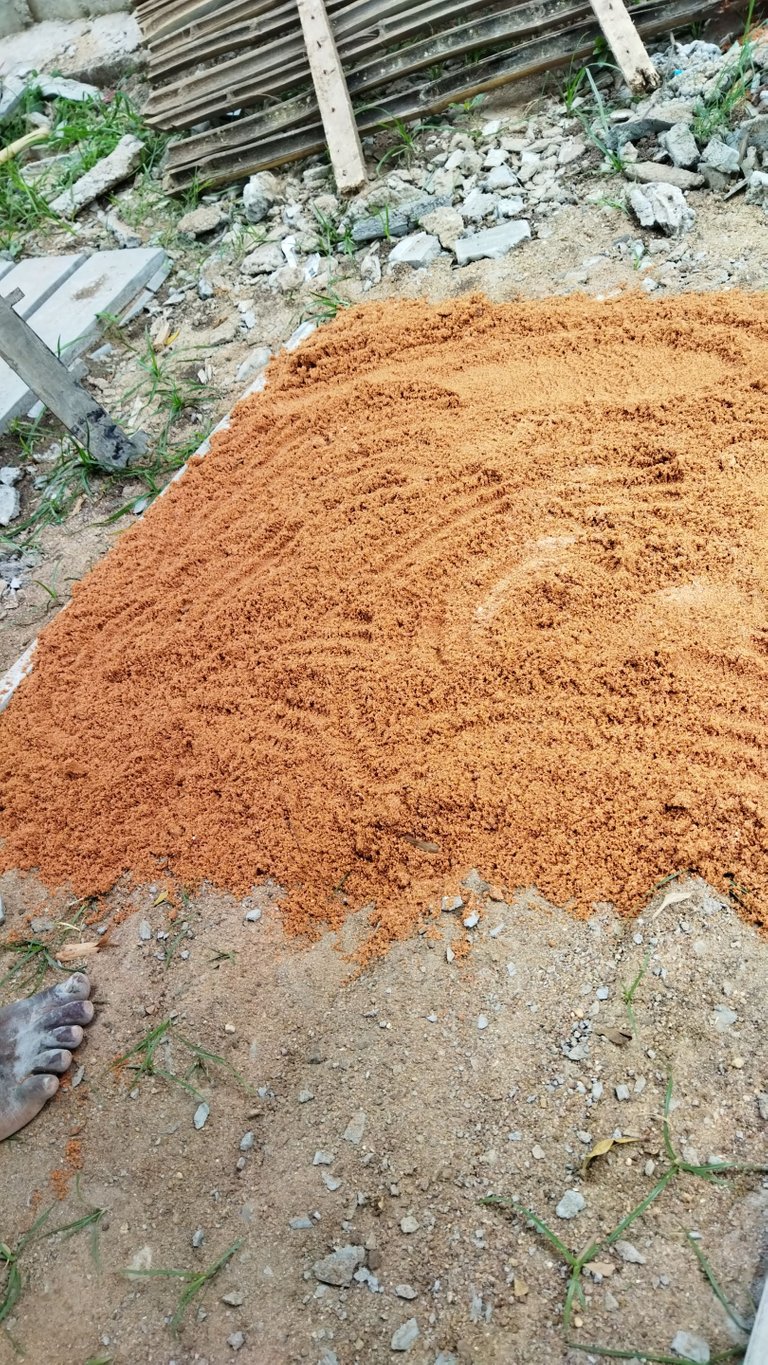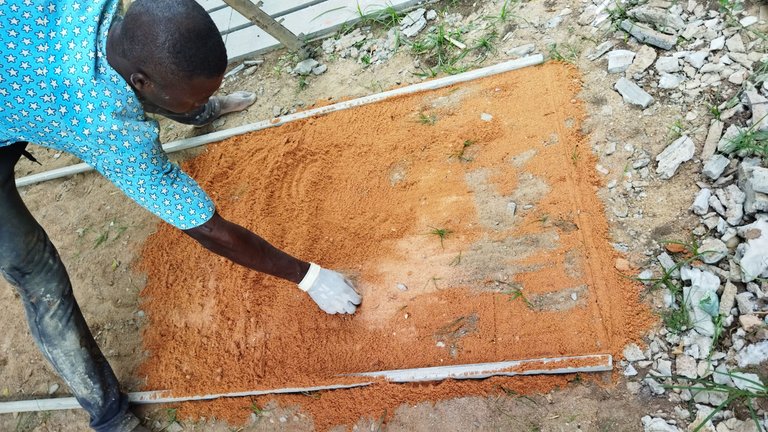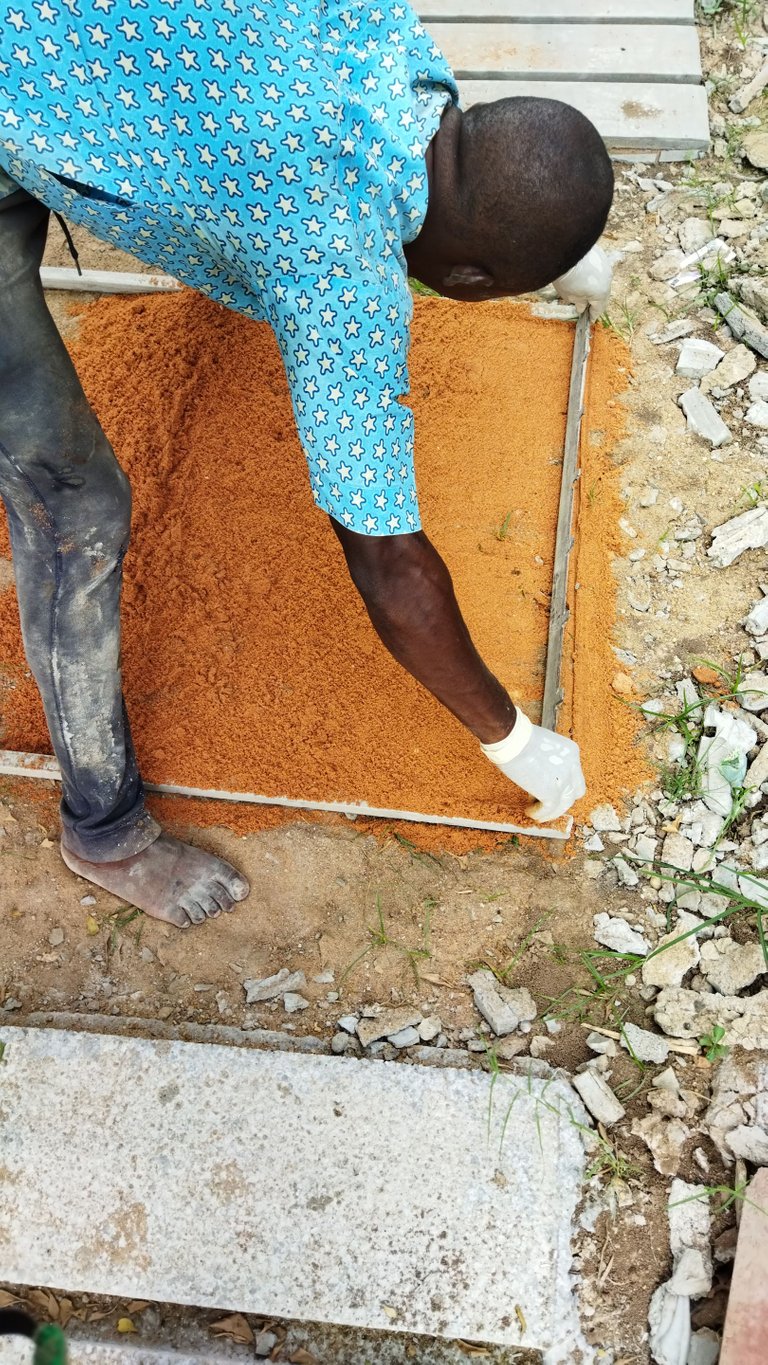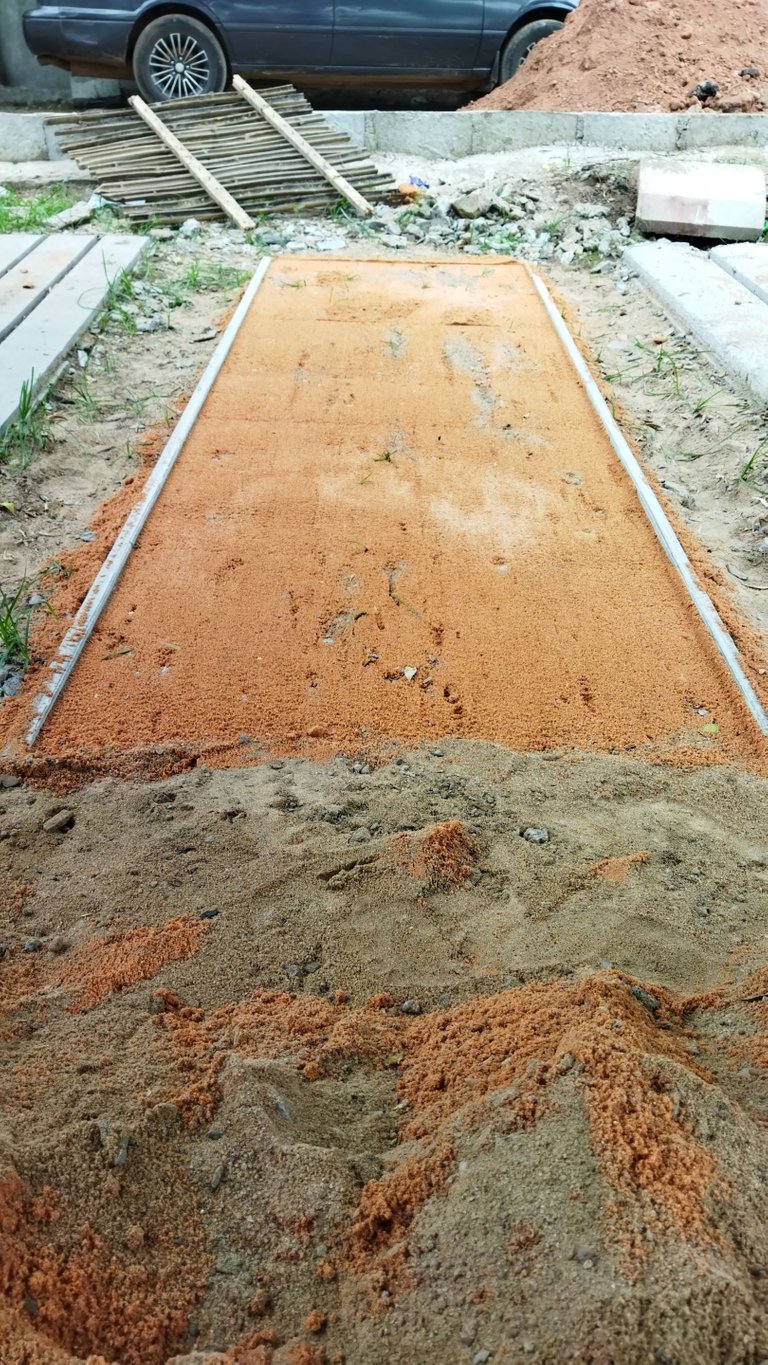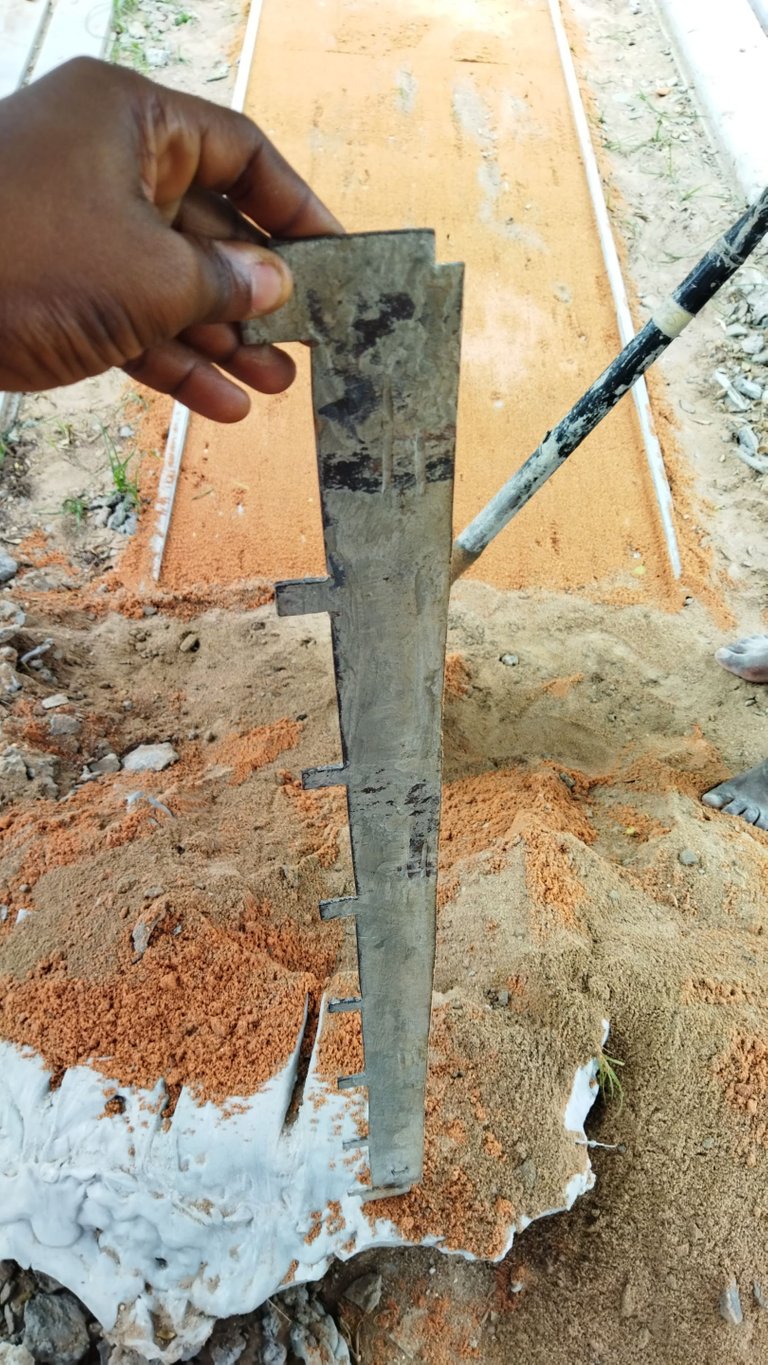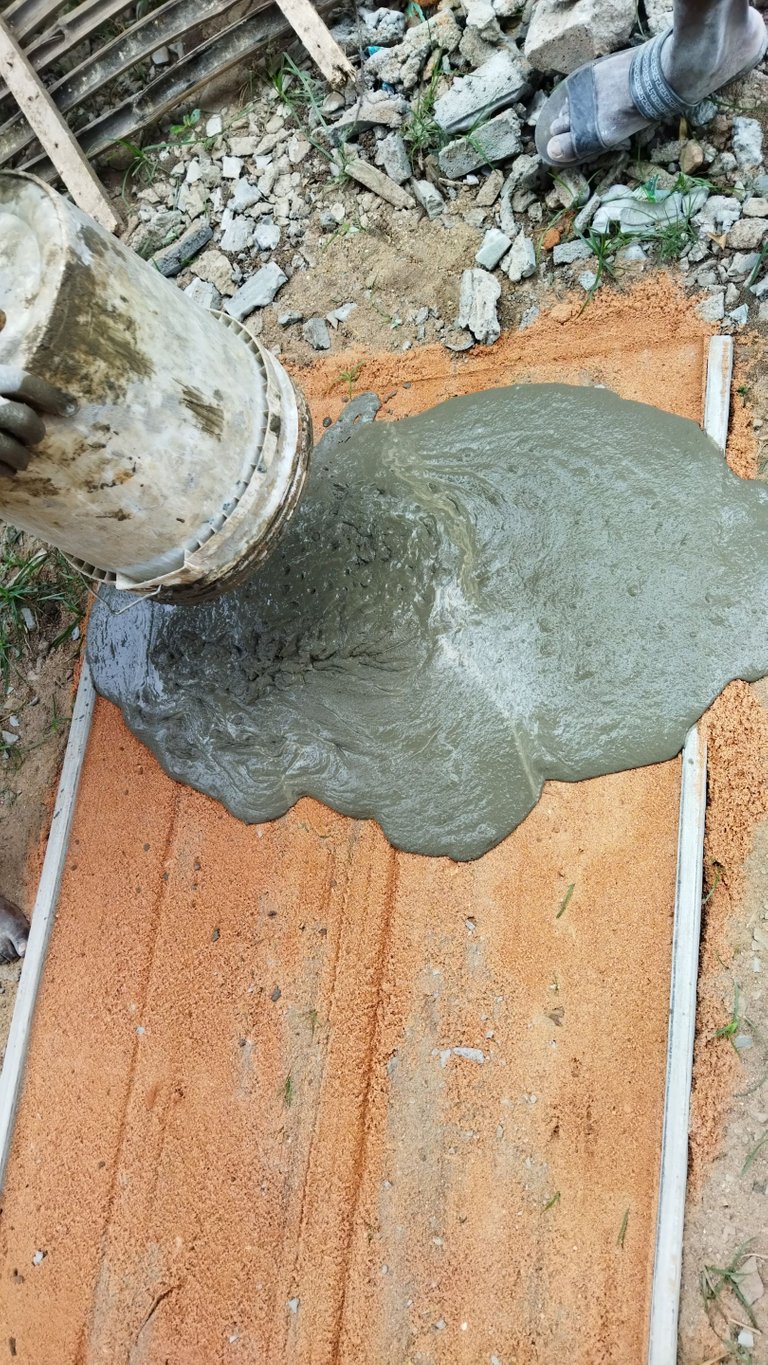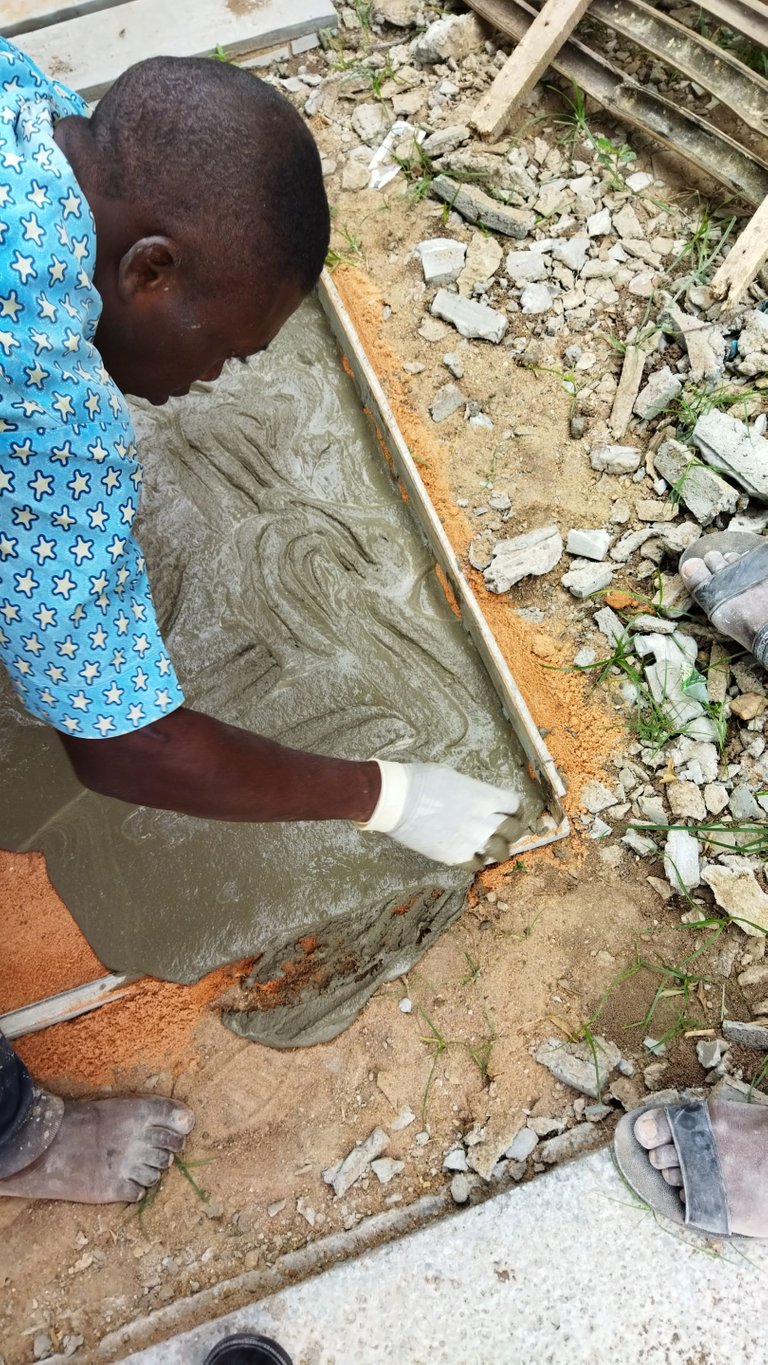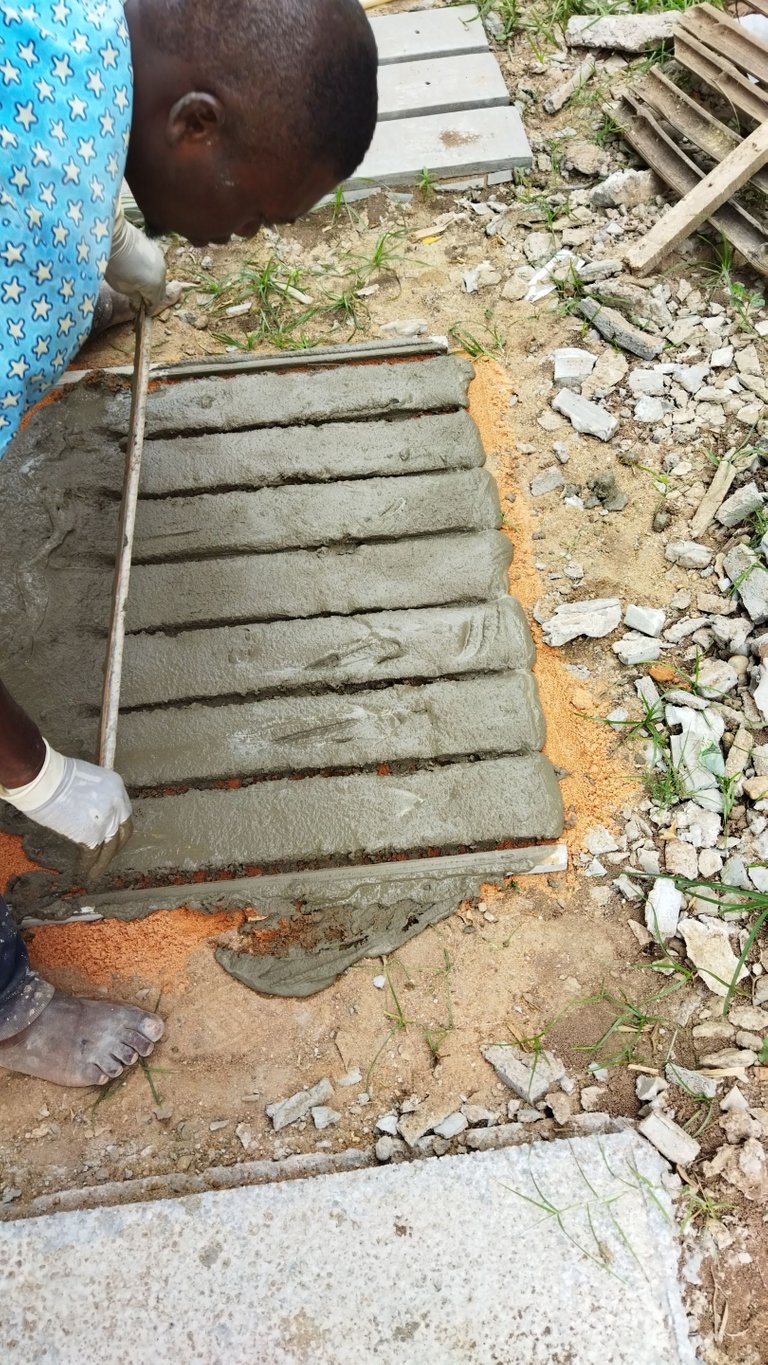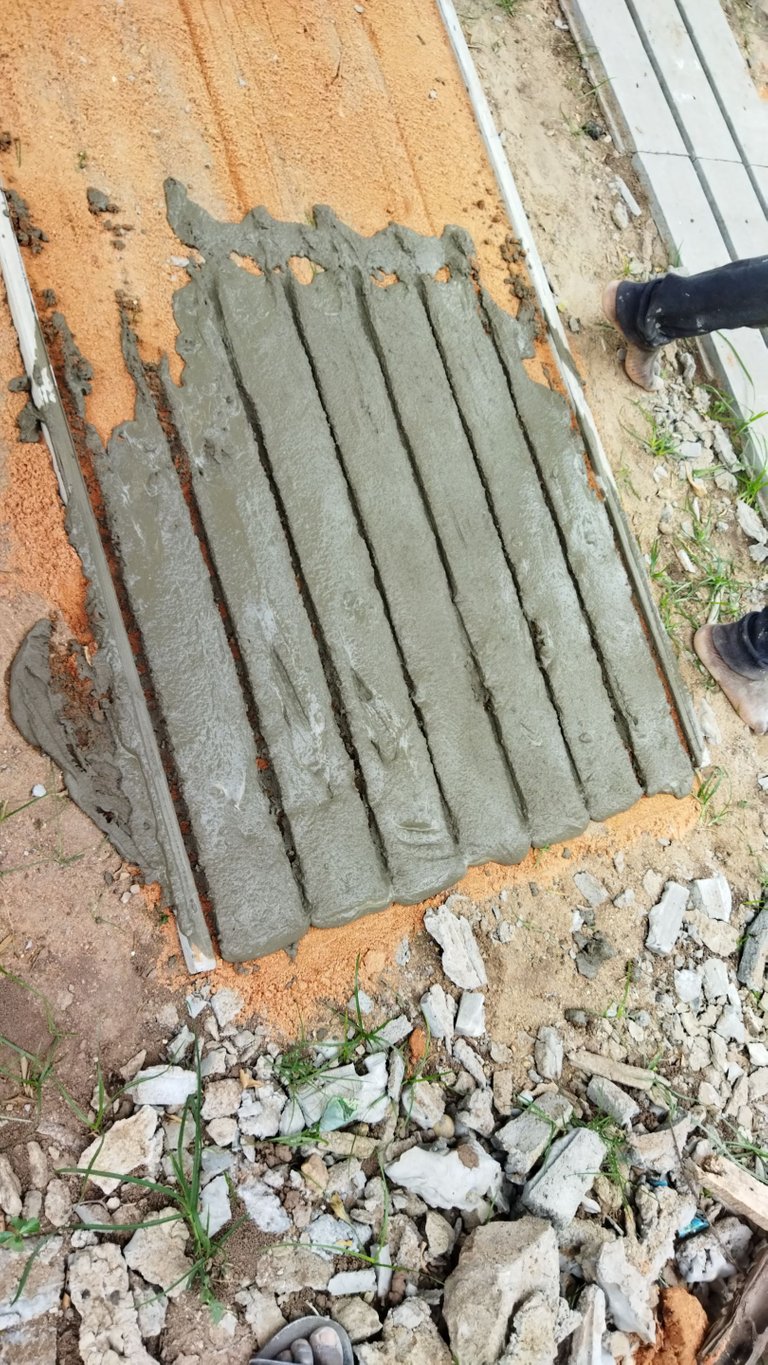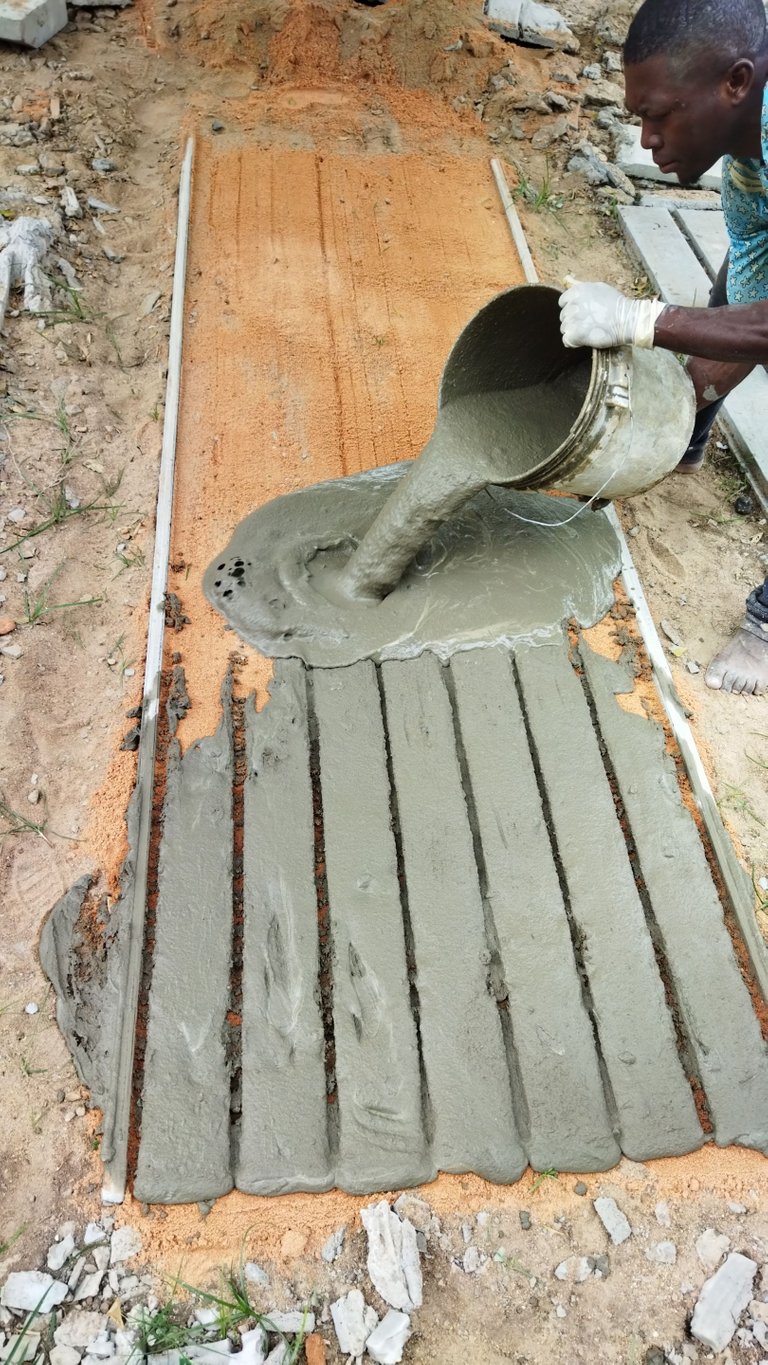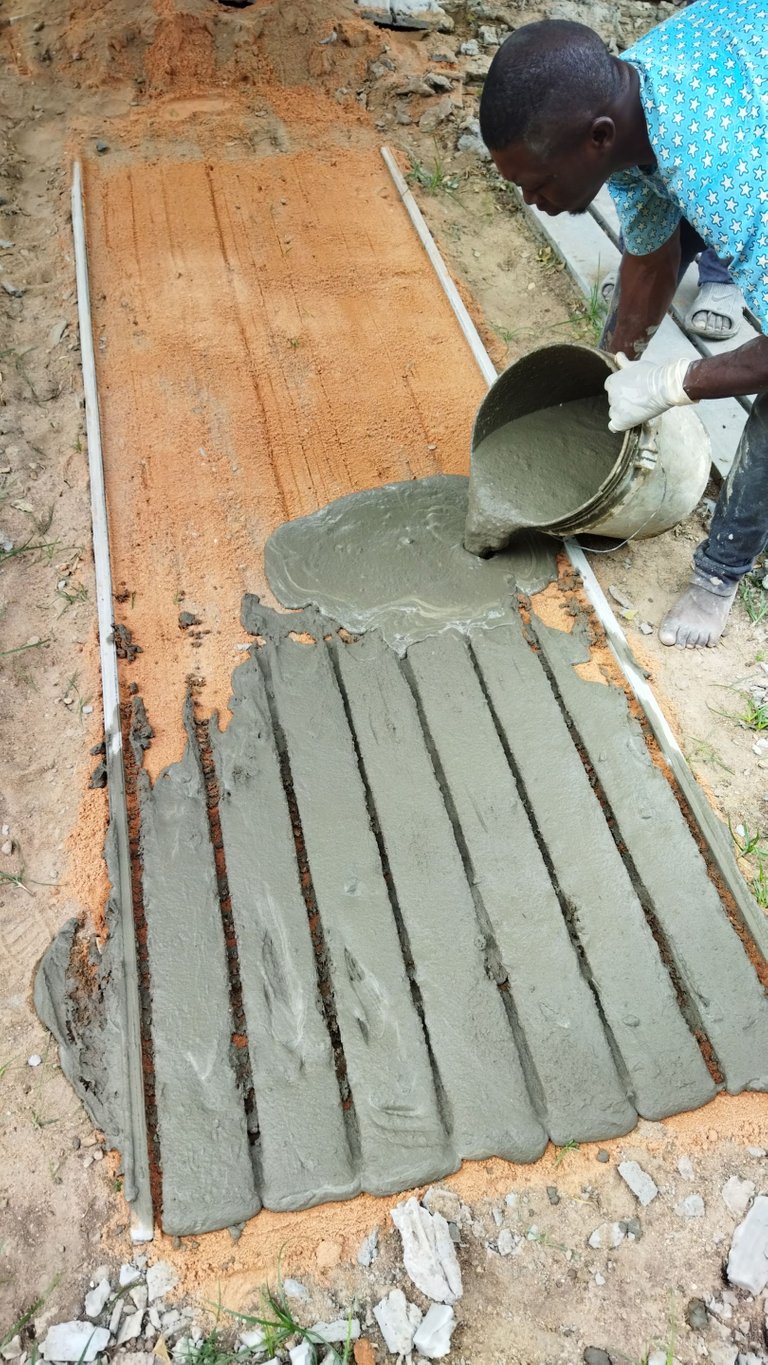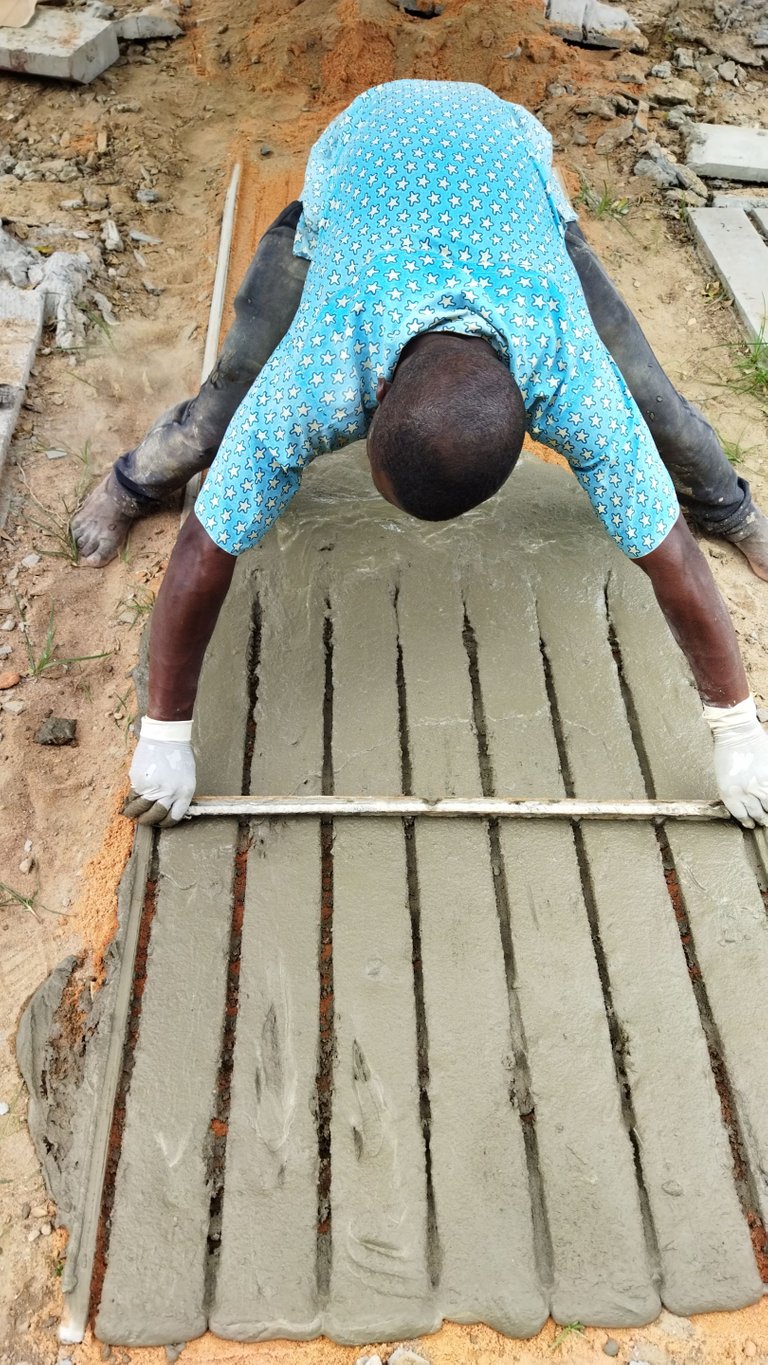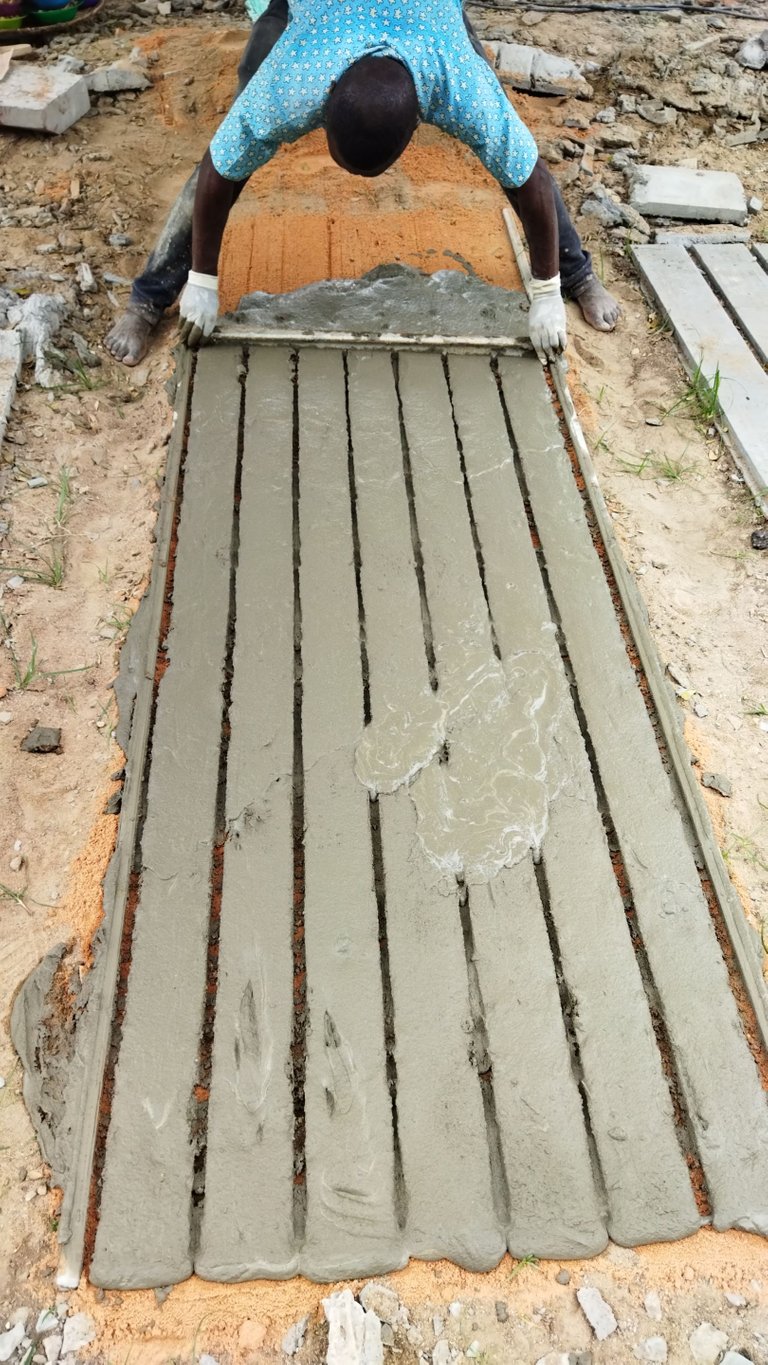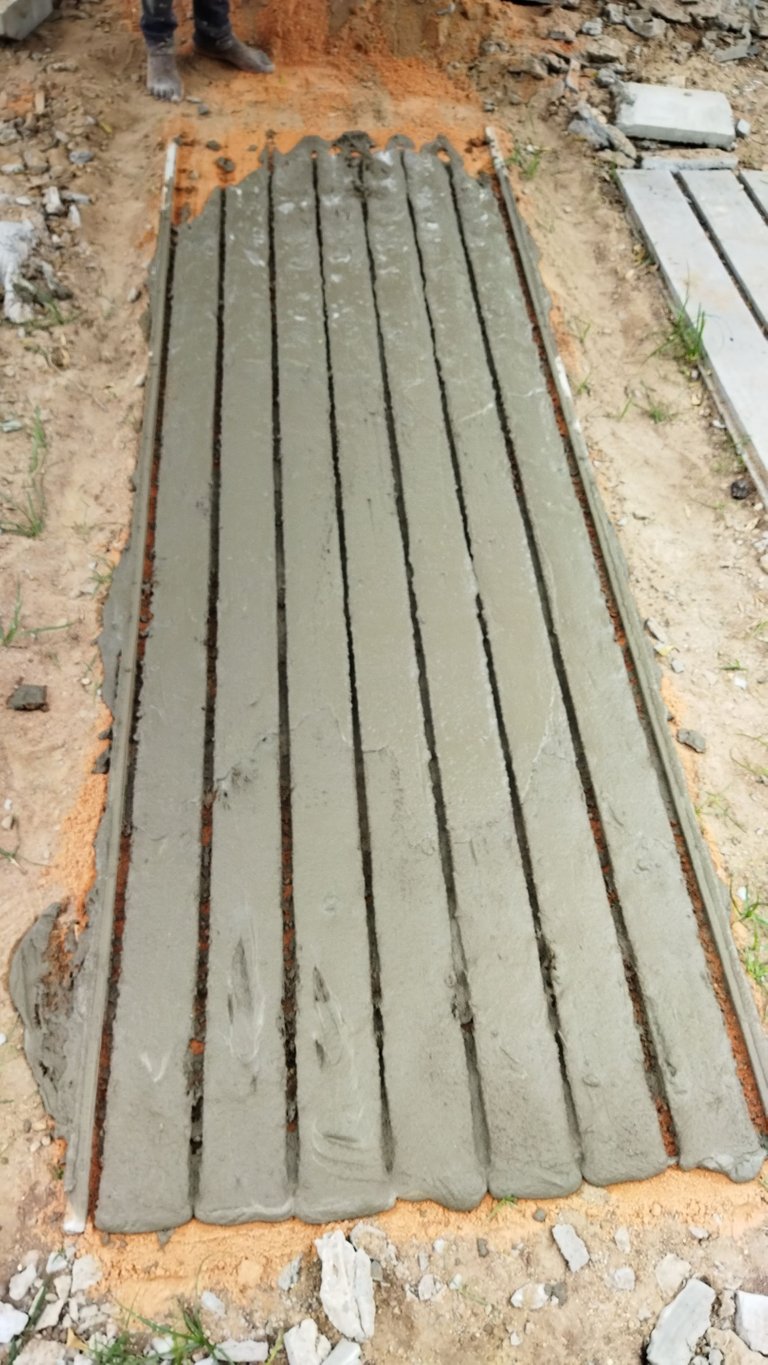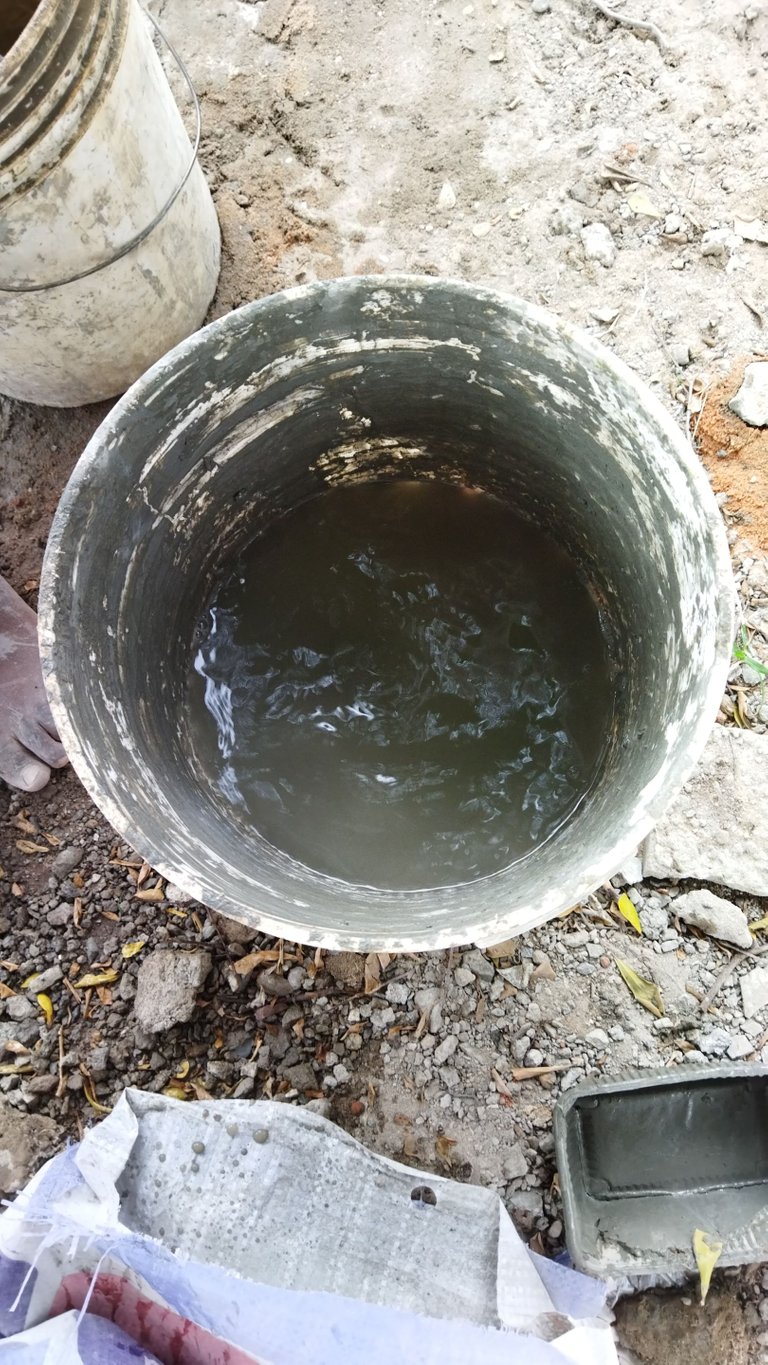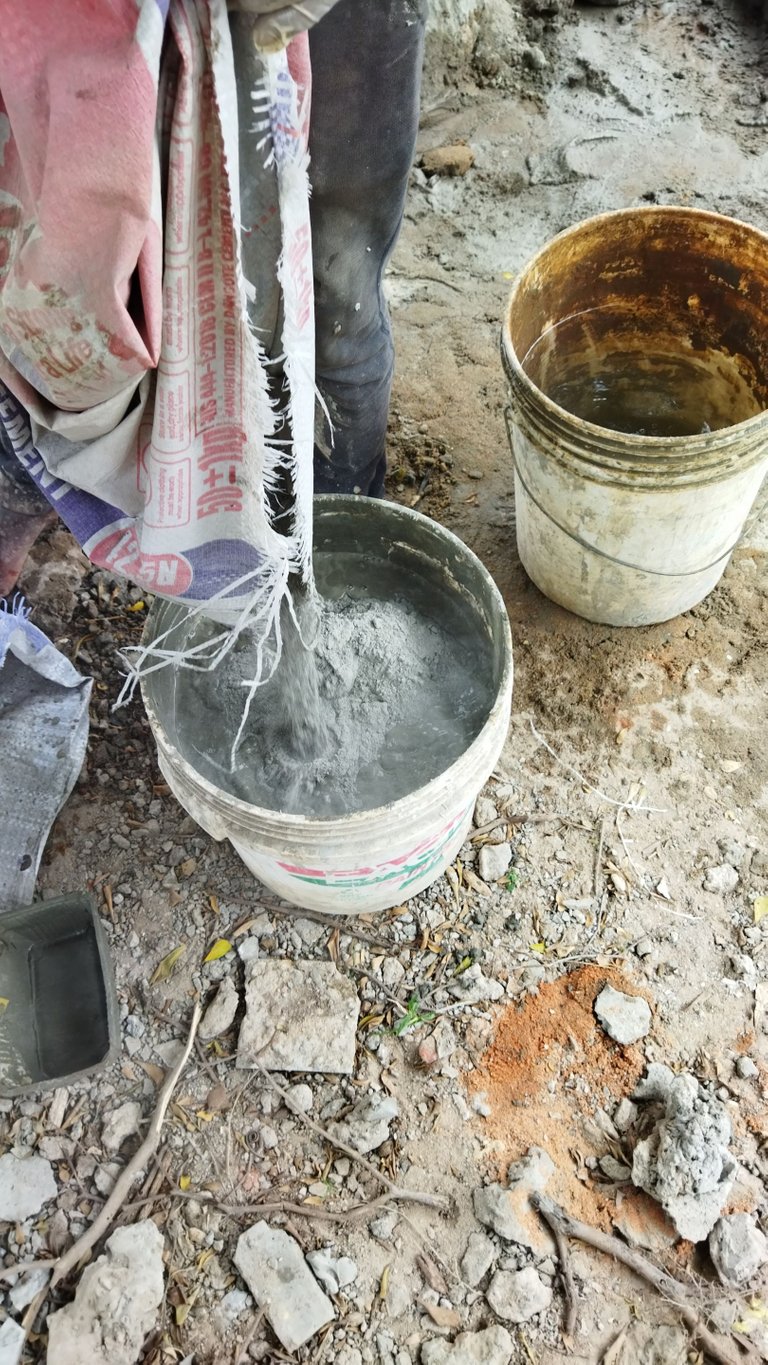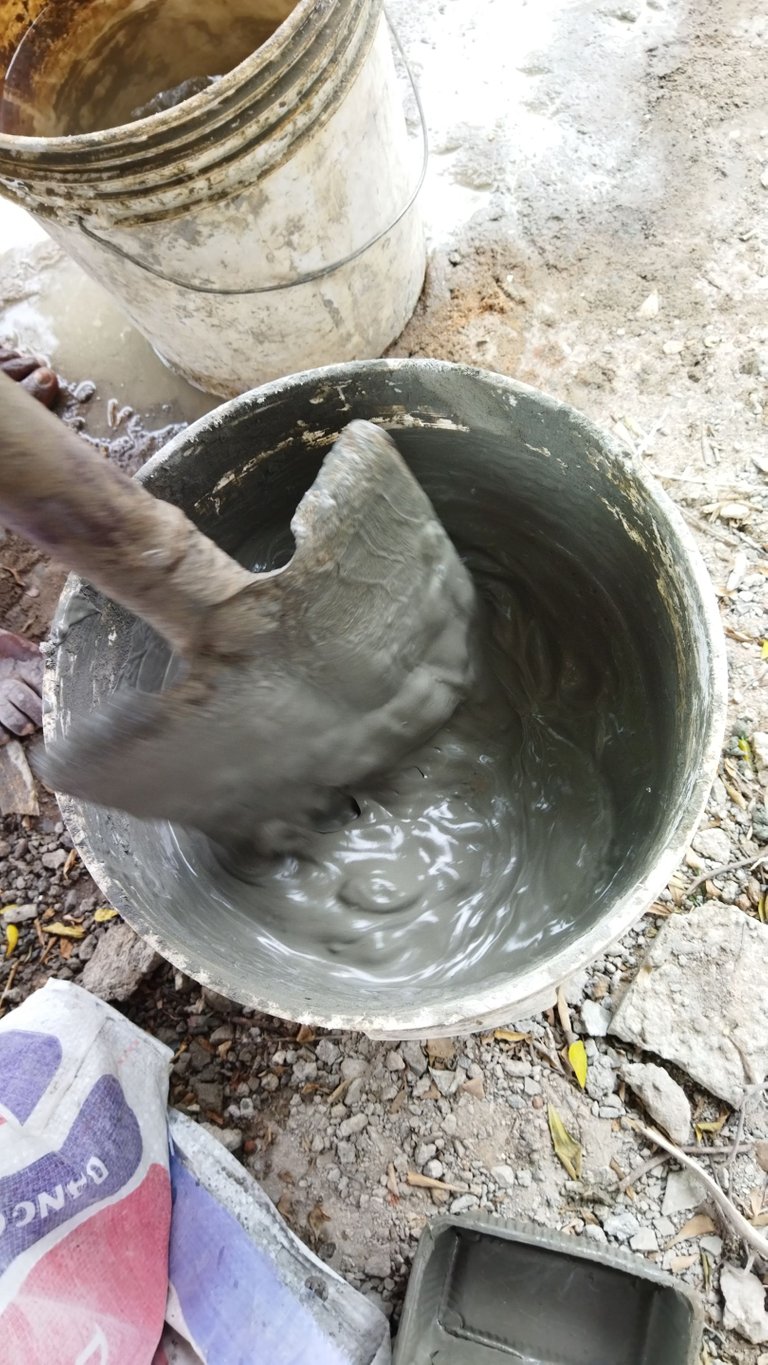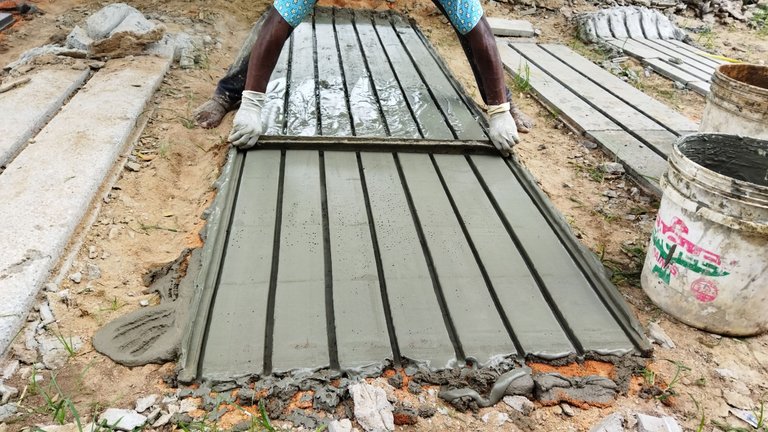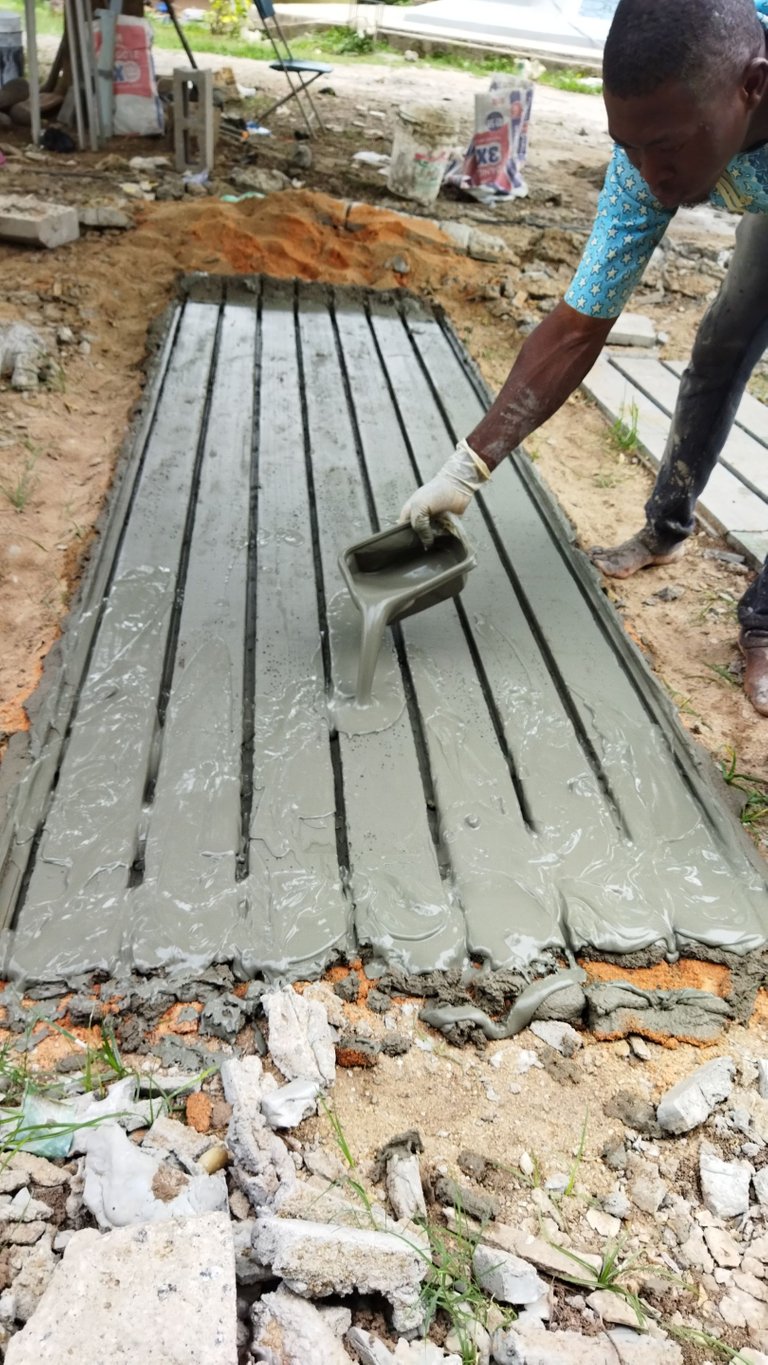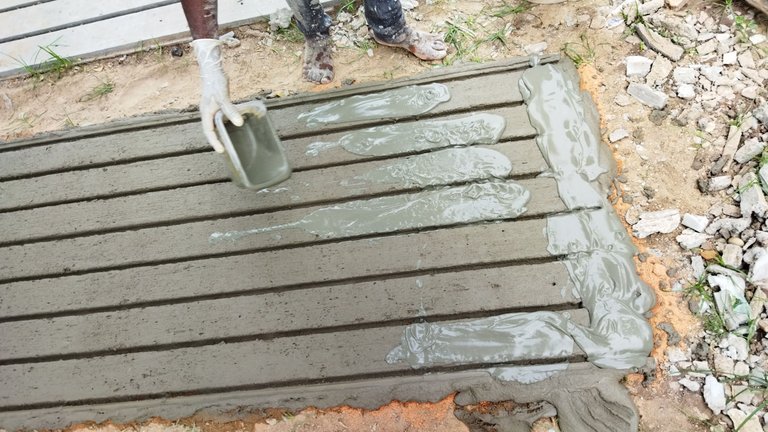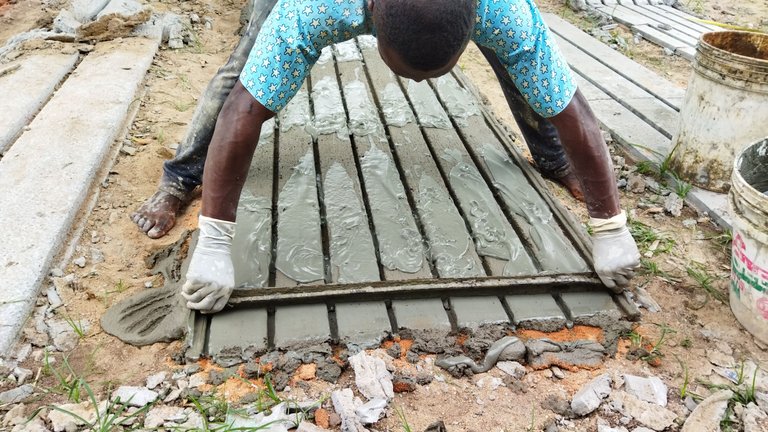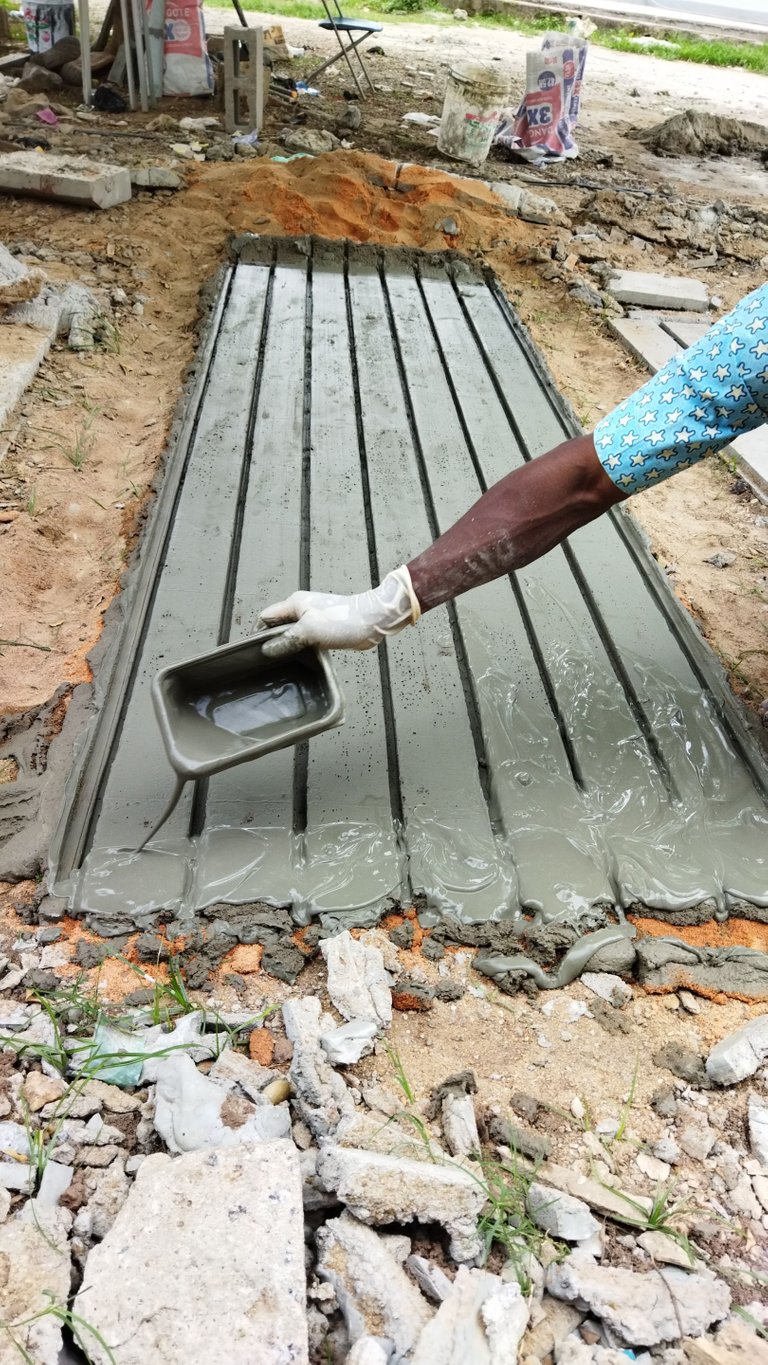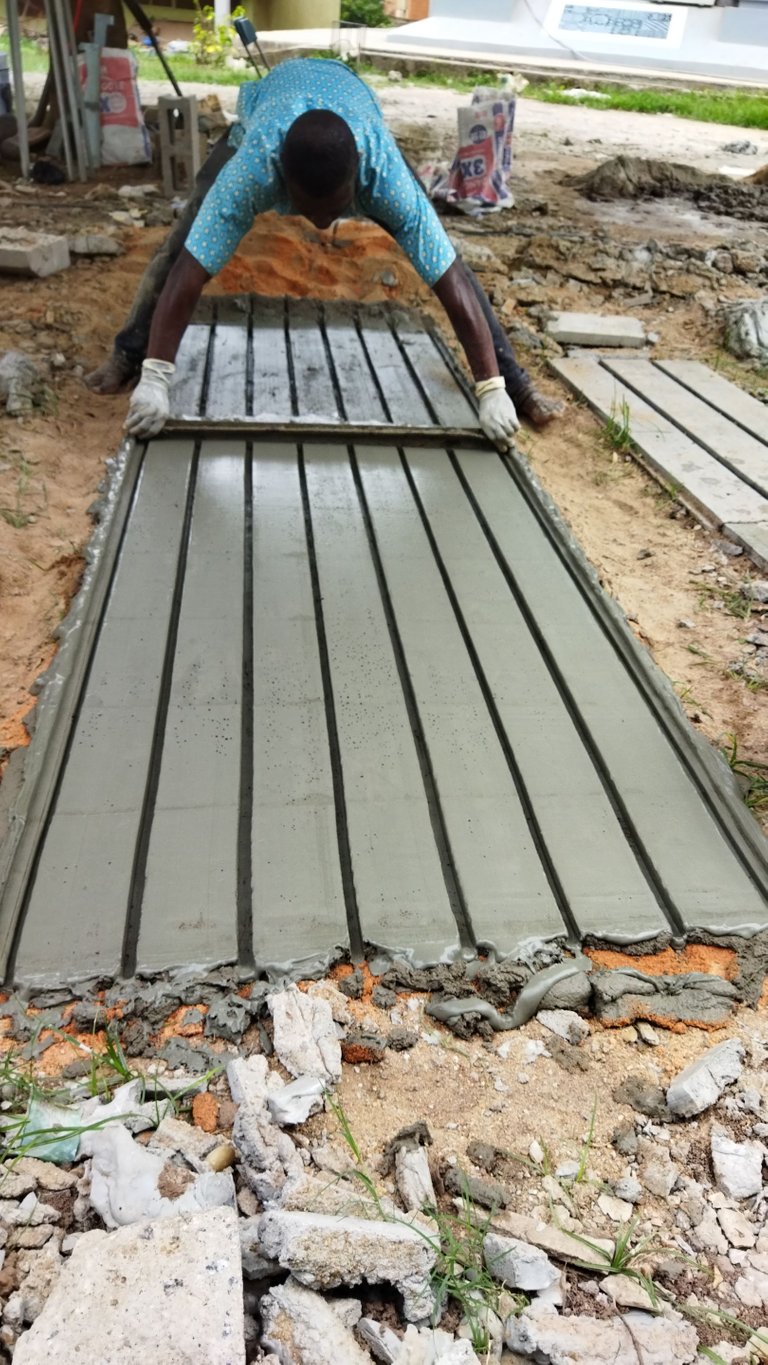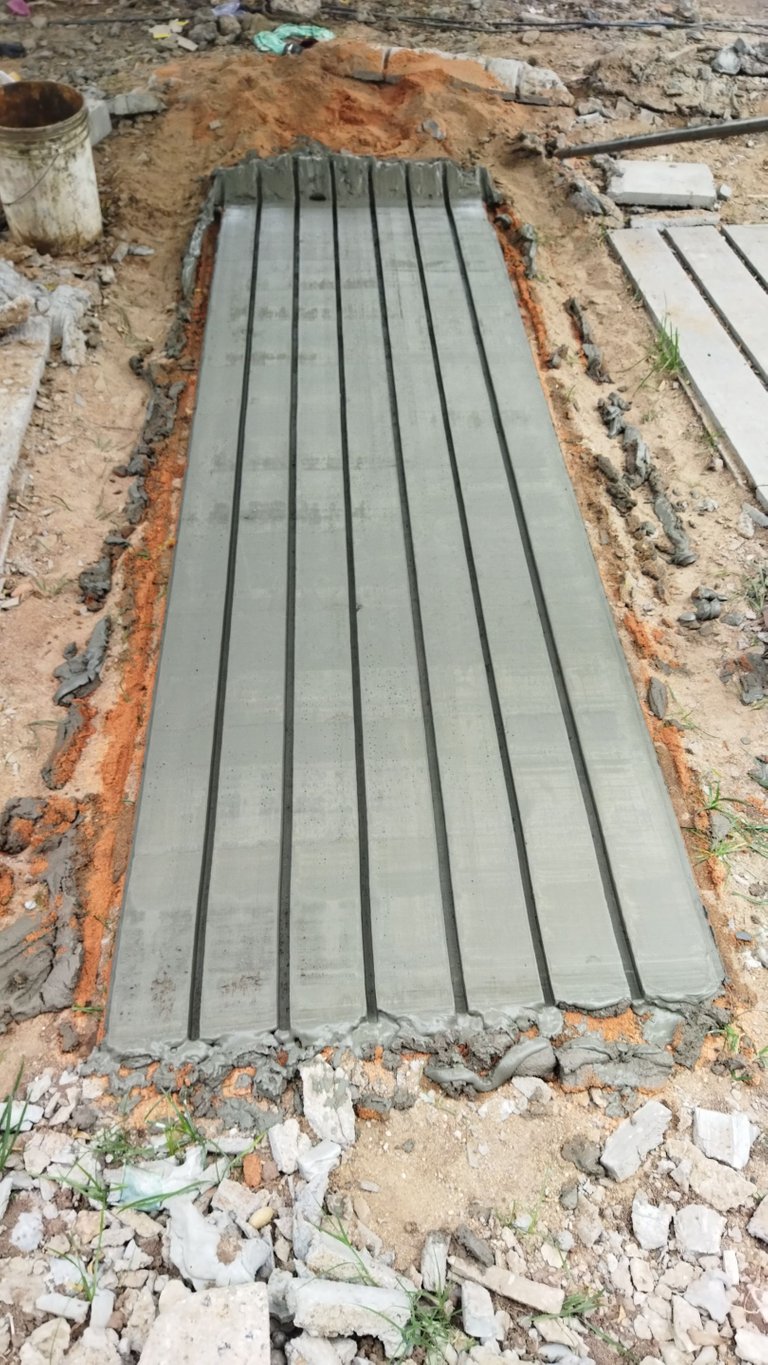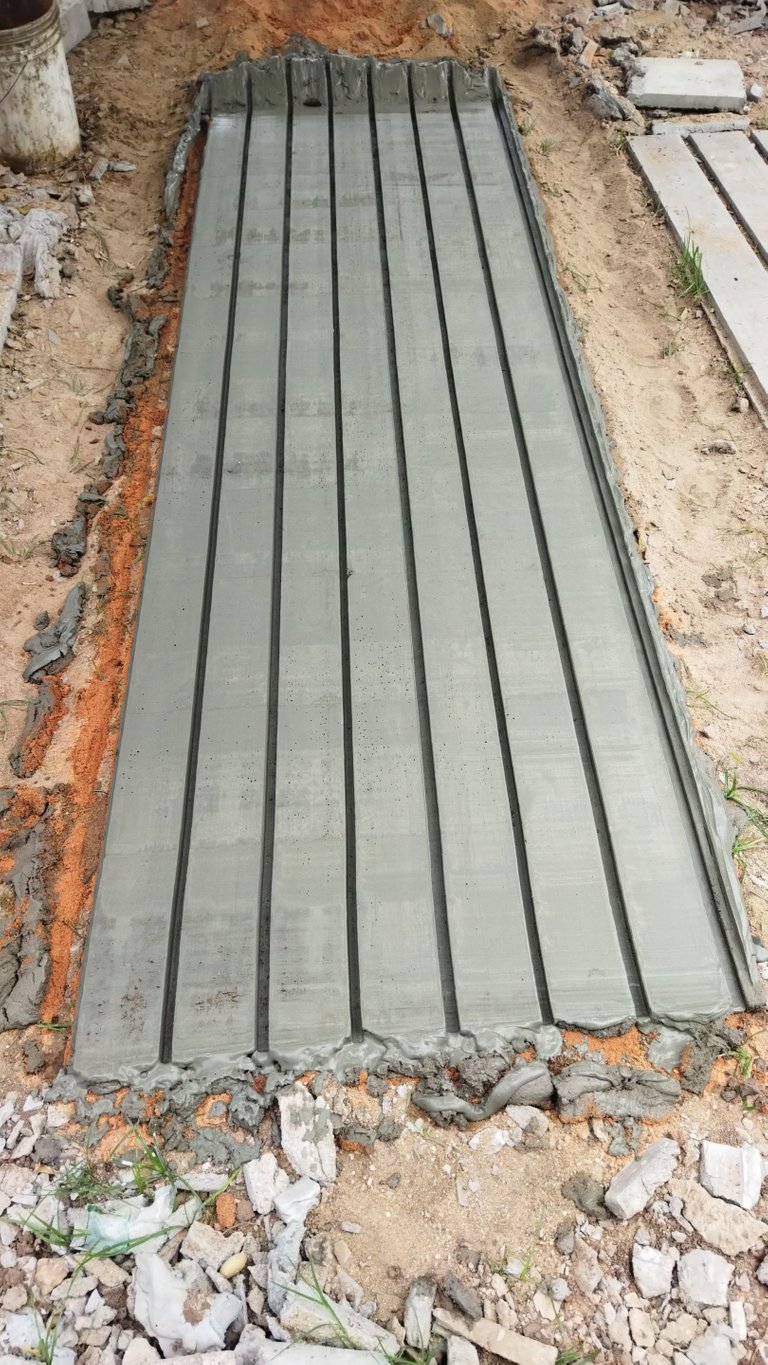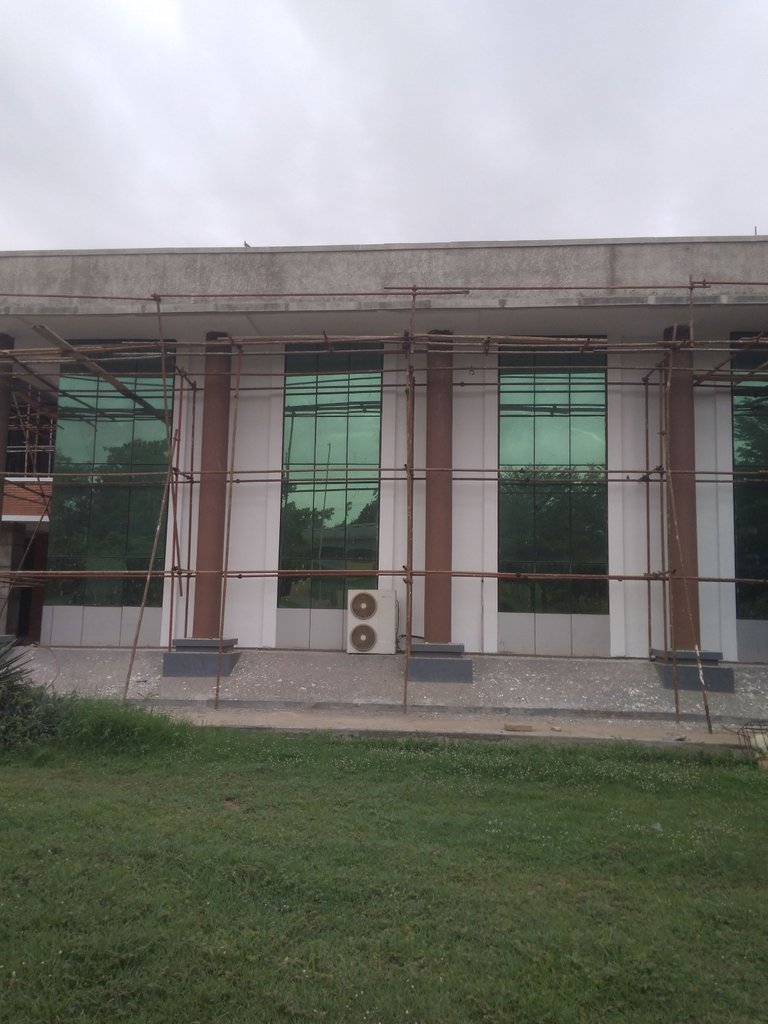 Thank you for visiting and reading my blog
I love you all 💞💞💞💯