Ruthie got her hands "dirty" today making some new lanterns out of plain jars.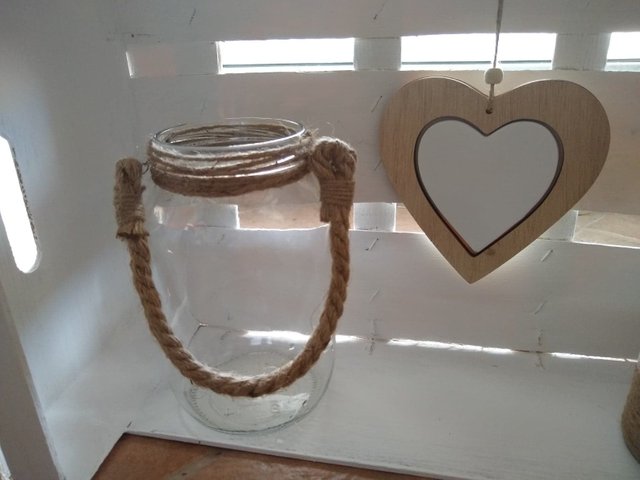 With very little material, only some jute cord, jute rope and a few jump rings, Ruthie's lantern's were ready in no time!!
How to begin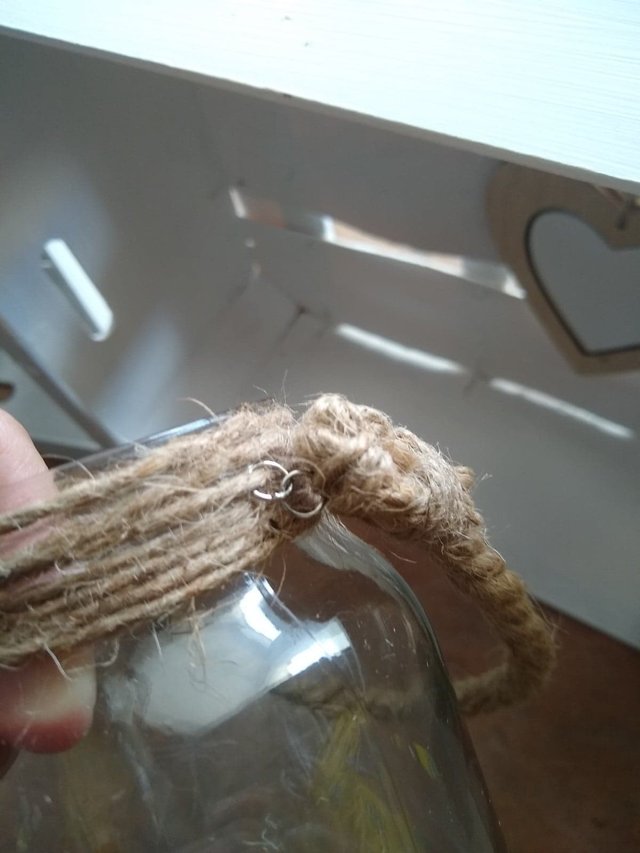 The first step is to measure the cord (depending on the height of the neck of each jar). Then the cord must be wrapped around the neck (you can either glue the tip or simply start wrapping tight around it in order to secure it in place). Halfway wrapping, you need to pass two rings (one the left and one on the right side) and continue wrapping until you reach the end of your cord.
The handle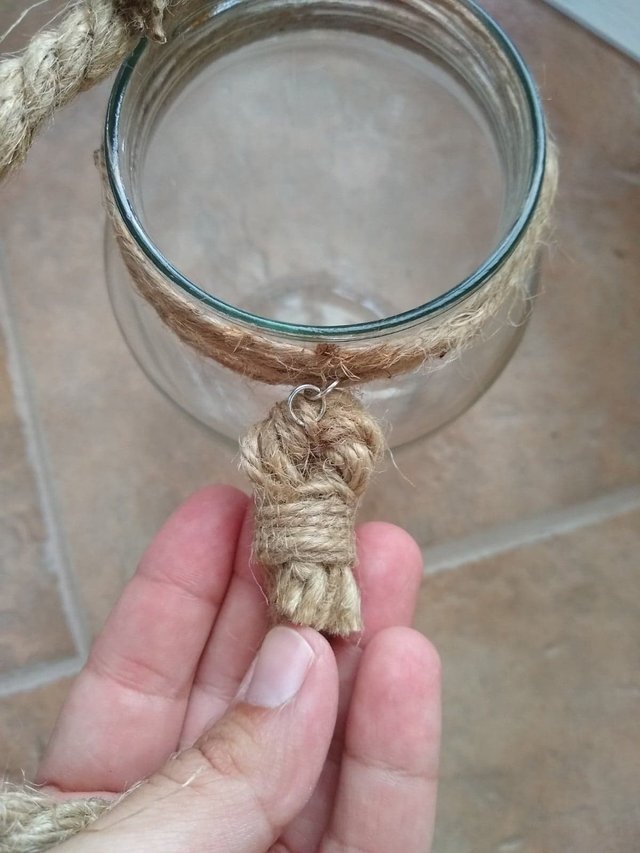 Handles are just as easy. You measure your rope (depending on how big you want your handle to be and not forgetting to add a few extra centimetres for the binding) and cut it. Then, you start twisting your cord around the edge of the rope (about 3-4 centimetres from the tip of the rope), do not forget to add your ring as well and then twist the tip of your rope to attach it on the longer part and start wrapping your cord tight to secure your handle tip. Once done, tuck the edge of the cord inside the wrapping and you're almost done (you, got to repeat on the other side).
Attaching your handle to the lantern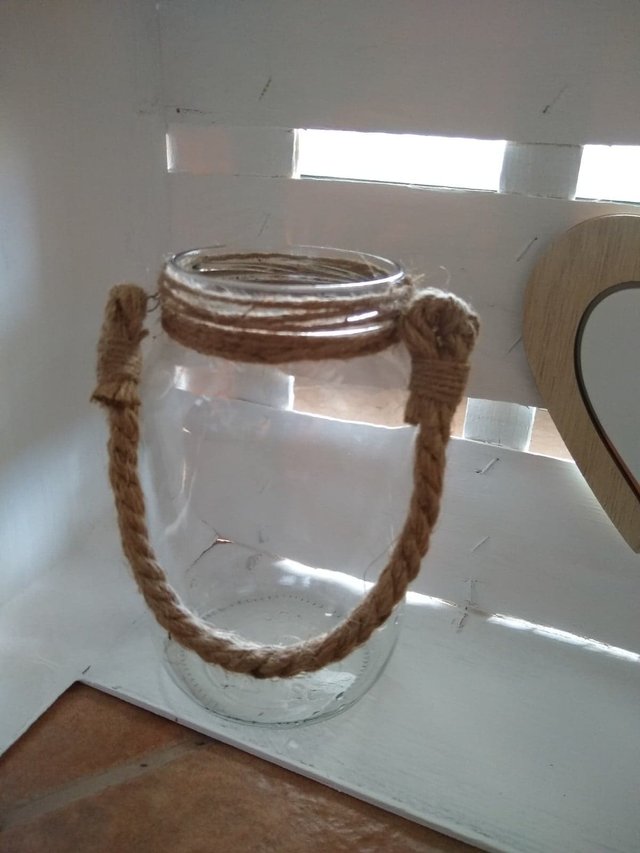 Using two pairs of pliers, you join the handle ring with the ring of the jar neck and you're brand new DIY lantern is ready to decorate your space!!
Ready to use it!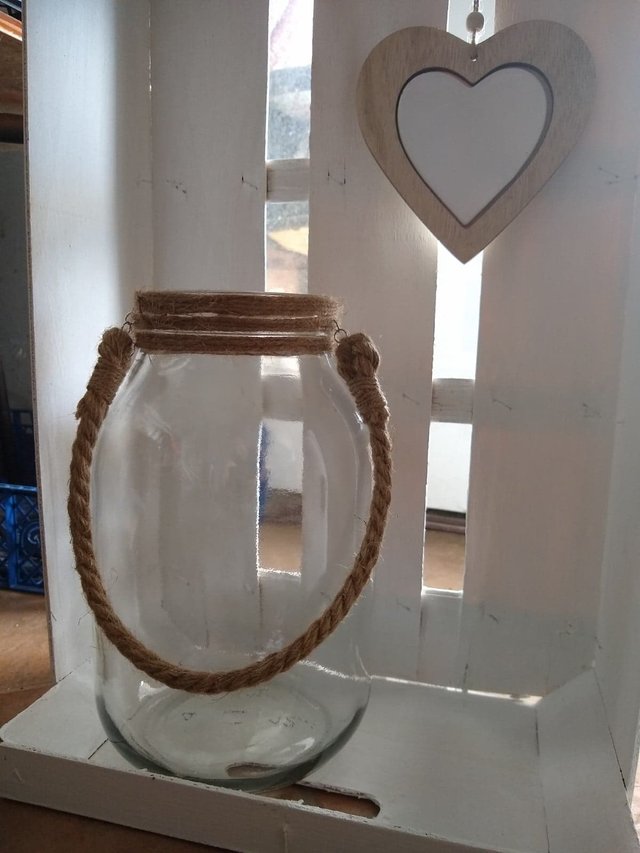 I made three lanterns today and I intend to take better photos with my camera when I find the inspiration. They make an amazing composition with my white craters (I just love those greengrocer's used craters I get for free from the grocery store, they can be transformed with just a little paint and make your space unique).
See you tomorrow!!
---

---
Original content by @ruth-girl - 2020 - All rights reserved
Originally posted on HIVE, also shared on my Steemit blog