I just noticed that my Basil plant has a white flower... as a matter of fact, a cluster of four white tiny flowers. And not many leaves left...
It happened almost overnight. I did some research and I learned that the plant lives one year, and I have it for about one year. So, it is time. 😢 Circle of life, what can we do?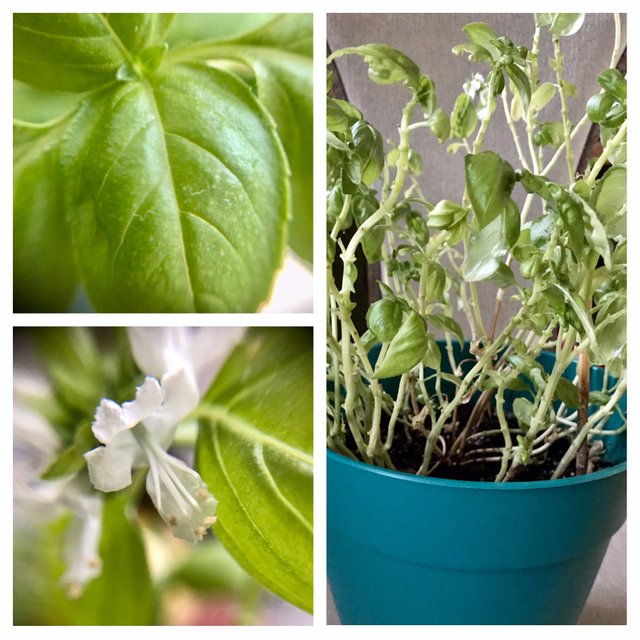 We enjoyed the fragrant leaves all summer long. Cherry tomatoes, mozzarella and basil. Heaven. 😋 I kept clipping the fat leaves. Today I learned that I did it wrong, I should've cut only top leaves and let the bottom ones grow.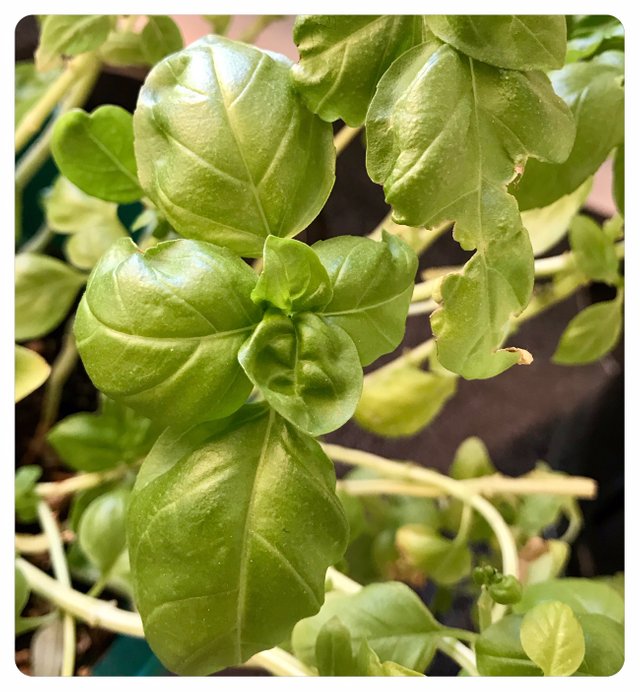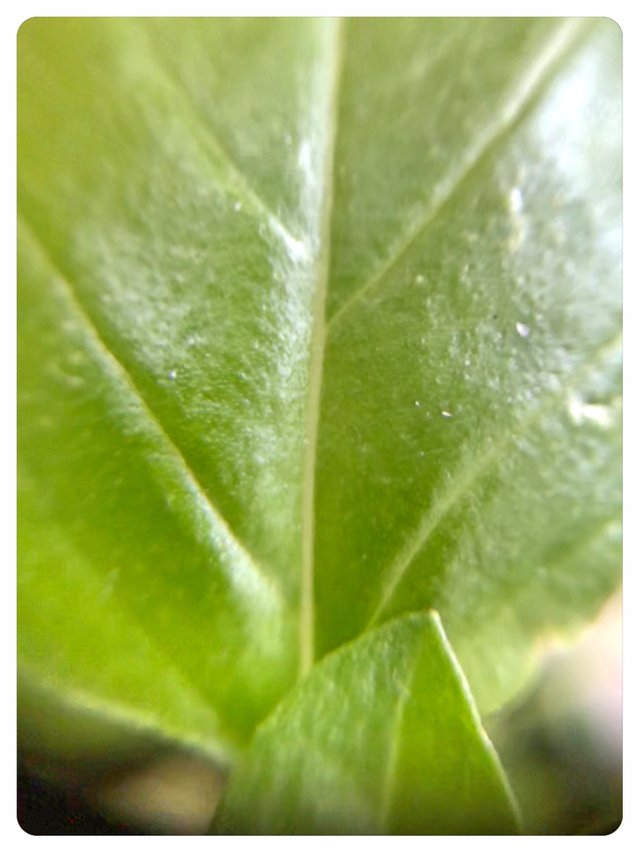 The flowers are pretty. They are so tiny! I wonder if more flowers will form. I read that now the leaves are not good, they are bitter, so I won't use them any more.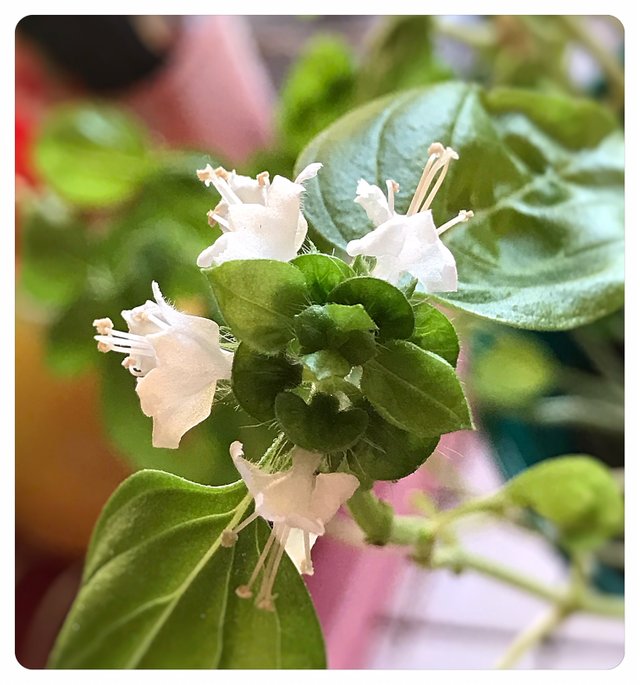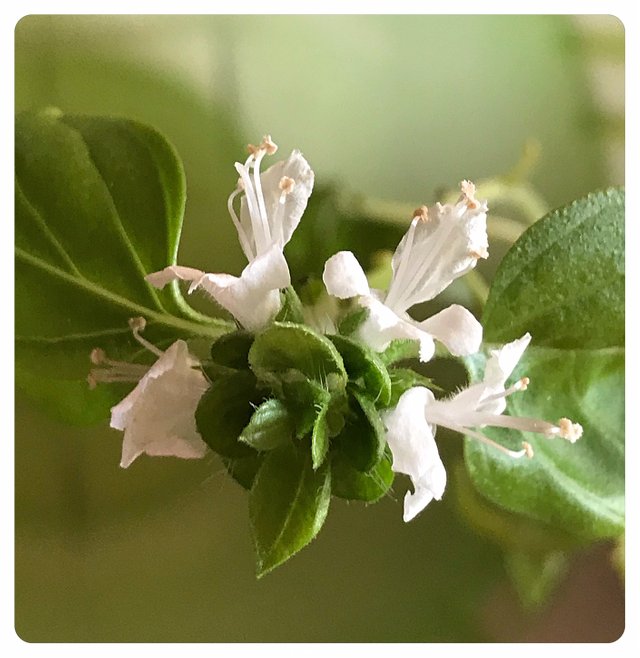 I have to wait for the seeds to form, then dry and then plant them. I will do that. It is so cool to have fresh Basil, grown in your apartment. 😊

Follow me and my stories