Our bathroom is coming together and it is looking pretty much how we had planned. Not our plans originally, but the plans that we developed along the way through compromises and me convincing my wife that we should be a little more bold. There is still a mirror and the glass for the shower to come, which will change the feel again. There were some challenges today and some minor errors made in the finishing that will have to be corrected and the bidet shower is broken and needs replacing, but all in all, I think it is looking pretty nice - although as I have said, it might not be to everyone's tastes.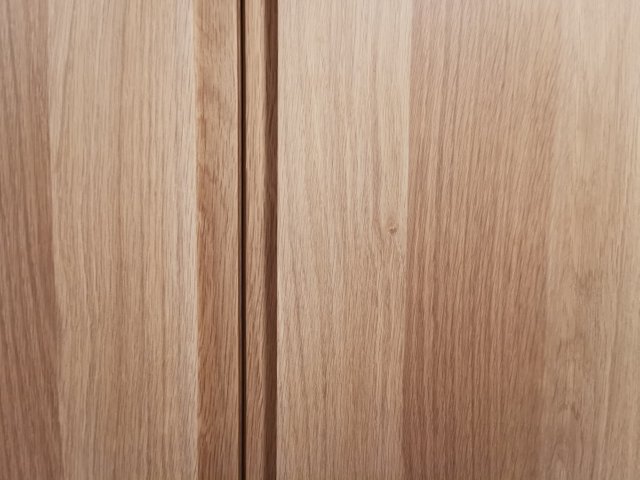 Because the bathrooms are "behind closed doors", we wanted them to have a different feel to the rest of the house, a kind of modern oasis among the aged wood and multiple surfaces. Something a little surprising if you were to walk through the house for the first time and a place that is simple, feels clean and is highly functional. We like to have a lot of cupboard space and we have made sure that this has plenty, with the 4 drawers being 160 centimetres wide, and 2x side-by-side tall cupboards. Space is important for us, not because we have a lot of stuff, but because of the mental rest it gives, as well as the practical nature of not having to pile things on top of each other. I think that in another life, I would have been obsessive compulsive.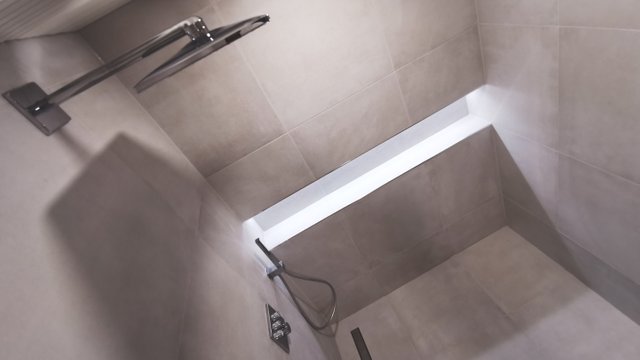 The shower space is a metre wide once the door goes in and while I think that the tradespeople were originally skeptical of our design, they seem to have taken the bathroom a little under their wing and are proud of the result. I think it is a pretty good indicator to be able to get a personal attachment out of people who have literally built hundreds of bathrooms.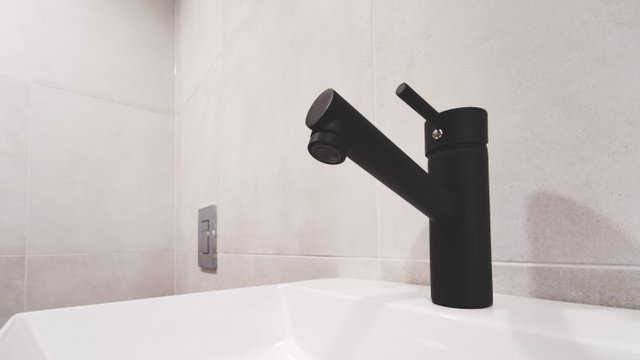 Because it is us who will live here, it is of course most important that it is we who are happy with it. As this bathroom was built from scratch in a space that was previously a storage room, it will likely be the single most expensive component of our home. It is funny how expensive "simple" can be - and we didn't splurge on materials and got some discounts through my wife's work. The work itself was where the majority of costs are and I am glad that they have done a good job all up and at least the building team made good calls and gave great input when needed. While "the customer is always right", we aren't professionals and they are - so getting expert opinion and reasoning helped us tweak.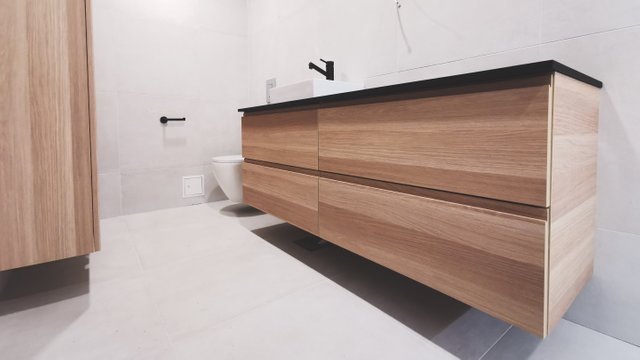 As I have said previously, I am a huge fan of IKEA bathroom (GODMORGON), kitchen (METHOD) and wardrobe (PAX) systems and while admitting it might be blasphemous for some, I know that the cupboards are well made and I can trust them. The last time I used them was 6 years ago and I was glad to see that there were small improvements in the designs of these in the way they were put together and components like the hinges. They feel solid and robust and through experience, they hold up very well, over time.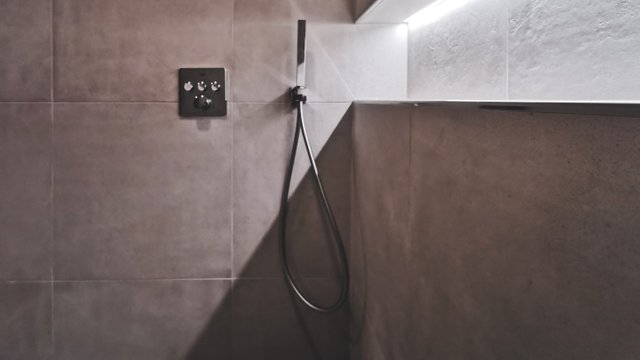 Actually, we were looking (for fun since we can't afford it) at kitchens and there is a company in Helsinki that makes designer doors for kitchens and wardrobes that leverages the IKEA base structures. This way they can keep the prices down and still mark up their own products. After planning, they give the the customer an IKEA shopping list of pieces to buy, while they make the doors. It is kind of like adding a custom skin and while still outside of our price range, I am sure there are plenty of people who would use this kind of tailoring - plus there is the benefit that 10 years from now, it is easy to change the doors again when preferences shift.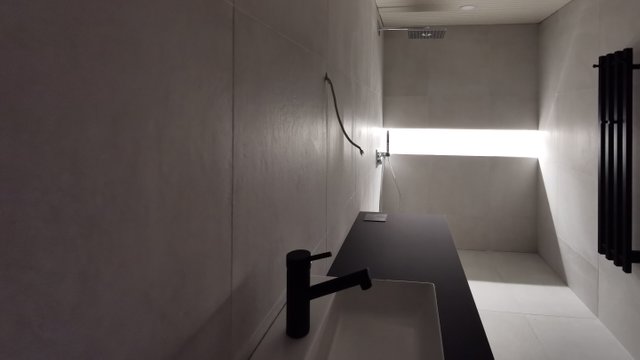 We didn't want our bathroom to feel like an IKEA catalog however, so the only pieces we have are the actual cupboards, with everything else being shopped around for all over the place. We wanted to have little details that might not be noticed but add some style and functionality, like the embedded socket into the counter that doesn't draw attention, but other black highlights such as the towel rack and tap that do. The lit and sunken shower shelf has a nice feel to it also and while the main lights are dimmable, the shelf (and later mirror) are on a separate switch so they can be used by themselves. Like space, light is important too.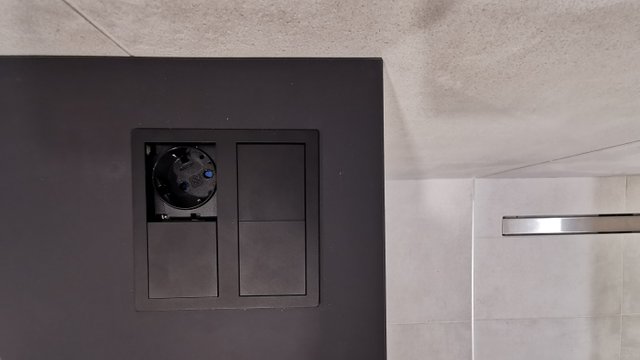 The shower is also pretty cool, as generally in Finland they are wall-mounted poles and there are pipes running all over the place, rather than chasing them into the walls. They do this so if there is a problem with the plumbing, it will be very obvious and it is also much, much easier. As you might see though, there are no visible water pipes in the bathroom and we have hacked this by having inspection points on the other side of the wall, which will eventually be a wardrobe. To me, these little things matter - especially when paying a premium for work.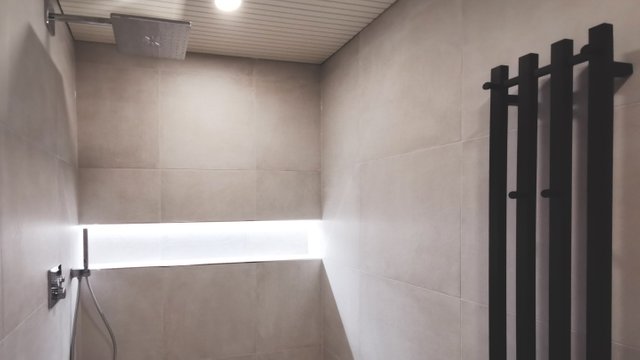 Being Finland, warmth is necessary and being an old house, it is very important not to have moisture collect. The floor is heated through hot water pipes and since there is no window (it is normal in Finland to have bathrooms toward the middle of the house - I guess to protect pipes from freezing), there is an electric fan with a sensor that adjust to the humidity to draw air out of the bathroom and through the chimney. The floor heating will pretty much only work when the temperature gets cold enough as it is attached to the central house heating, but the heated towel rack is electric, so that will be on as needed.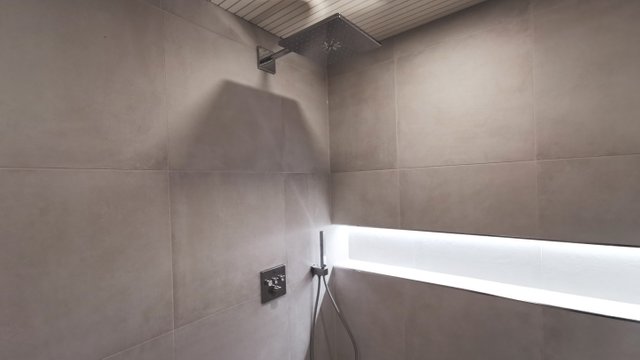 And of course finally, the toilet - which is a hidden unit with a bidet, which is a little handheld shower thing that works off the sink tap. In the entire bathroom, the only thing that is touching the floor will be the mounted shower wall, the rest is floating. As said, I like simple and practical - and having everything off the floor makes cleaning much easier, which tends to mean that it gets cleaned more frequently as it only takes a moment and with very little effort. The space in the cupboards also aids this, as it is easier to keep things in order when there is space designated for them.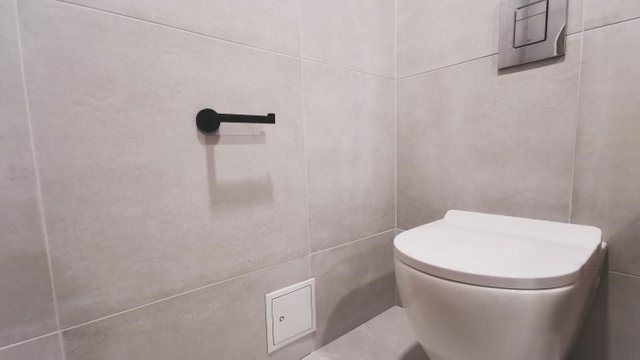 While I know that these kinds of posts aren't interesting for everyone, I do think that spending time considering the design of something that will get used often helps be a better creator. There is the saying along the lines of, "if you can't say it simply enough, you don't know it well enough"and I believe that this applies more to the process of creation than the presentation of a topic. Functional design is a skill that requires thought, practice and is heavily aided by experience. The bathroom is the perfect place to invest into thinking about enduser experience and perhaps places like the kitchen and storage areas.
A house should be lived in and removing clutter and unnecessary steps in daily process gives more time and a better attitude toward the things that matter. It is kind of like the timing for traffic lights, they should work to to keep the traffic flowing, not stop traffic to show they exist. Good infrastructure design is seamless and boring, because it does its job with minimal fuss and without drawing attention to itself - it just works well and requires very little maintenance. It isn't always easy to accomplish functional design and hopefully this bathroom will serve our needs, rather than being needy itself.
Taraz
[ Gen1: Hive ]