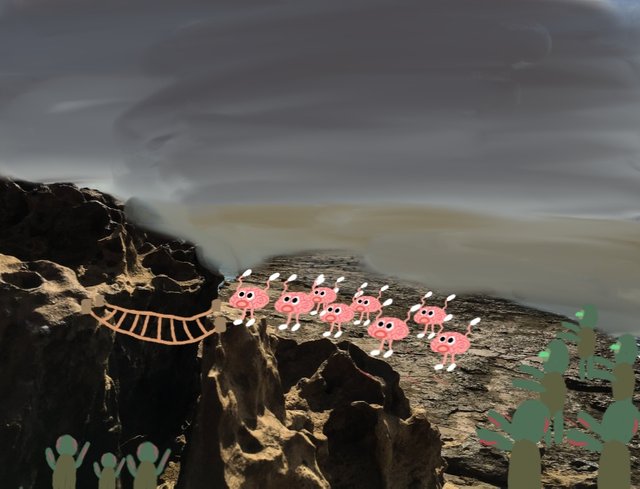 ZOMBIES ARE APPROACHING!!
They are all hungry and desperate to taste a piece of brain. The brains are really scared now. Panicking were to go because they are about to reach the dead end.
I believe this will be my first time to make my own collage using my own drawings. I think this is good because all images will be originally made by me. This is a good start for me because I will make everything from scratch. Unlike before where I just browse pictures from the internet.
Subscribe to LMAC COMMUNITY