For those of you who run a website, certainly know the fact that website maintenance is a very important thing to do. As is known, that the internet world is very vulnerable to a number of rogue actions of hackers and also virus attacks that can just destroy the website that you have built. Hacking or virus attacks on a website can paralyze your website system / server to the loss of a number of important website data, such as customer / customer data (for e-commerce websites).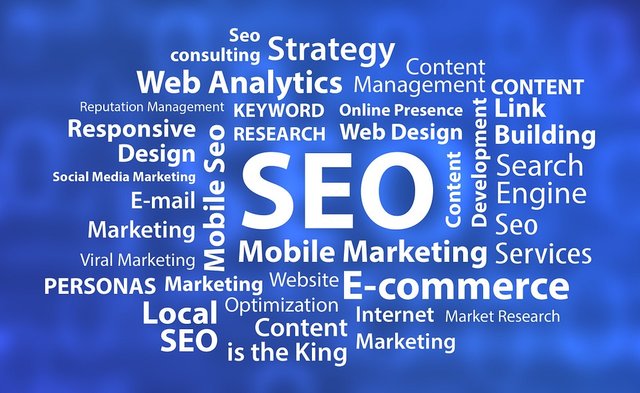 SOURCE
To prevent things like the paralysis of the website system to the loss of important data from related websites, website maintenance is needed. Generally, hosting service providers also offer website maintenance services on each client as a form of security support for client websites. But what is done as part of this website Maintenance Services , here are some things related to the maintenance website:
Testing your website speed
Currently, internet users are very concerned with the speed of access to a site. If a site has a fairly long loading time, generally internet users will leave the site instead of having to wait. This website speed testing is highly recommended in the website maintenance process, especially if you add the latest features to your website. Speed ​​access or fast loading pages can make it easier for your website visitors to read content or download.
Backing up your website data
Backing up your website data is another important part of website maintenance, which is related to the vulnerability of the website to experiencing errors that lead to the loss of important website data. For that, the website data back up process must be routinely carried out. If you are just building a website, consider a hosting provider that provides regular and periodic back up of data. Website maintenance tasks are highly recommended, especially those of you who have an online store website (e-commerce website).
Checking broken links on your website
Checking links that are linked to websites is also an important part of website maintenance, links are sometimes broken. To check the damage of the link can be said to be quite easy, you can only do it manually by using a link checker, this link checker can test external and internal links. You are advised to at least check or check for broken links using this link checker within 1 month.
Monitor if the website system goes down
If your website suddenly goes down, then all you have to do is find the cause and also a solution that can be used to overcome this condition. For this condition, the website maintenance step you can take is to install a siteup program on your computer that can notify you when your website is down.
---
Here are the steps to check website speed on Google PageSpeed ​​Insights.
Open the Google PageSpeed ​​Insights website.

Enter the website URL in the test column listed on the page.



SOURCE

Click Analyze.

Wait until the testing process is complete.

When finished, you will get a speed test report .
---
How to Backup a Website Through cPanel
Please go to your Website's Cpanel account by accessing "yoursite.com/cpanel".

Then, in the Files section, click Backup Wizard.

There are 3 processes that will be carried out to back up your website , first, please select Backup.

Then, in the second step choose the type of backup you want.
---
Check Website Down or Not with the Online Tool
When you create your own website , you need to always ensure that the website is accessible. Sometimes the website cannot be accessed by visitors for some reason, even though the website runs normally if you access it. You can check it yourself. How to check a website down or not using the tools available online.
There are several ways you can try. Please choose the method that you prefer, you can even try everything to ensure that the website runs normally.
What do you need?
Before you begin the steps in this tutorial, make sure that you have:
Stable internet connection
Website to check
Check with downforeveryoneorjustme.com
This method is quite simple, you only need to enter your website domain name, then the website answer will appear down or not.
1. Please open downforeveryoneorjustme.com through your browser, here is how it looks.


2. Please enter the website URL that will be checked in the column with google.com.


3. After you enter the web URL please press Enter on the keyboard or click the url or just me? On the website.


4. After that your website status will appear down or not.
Example website status Up.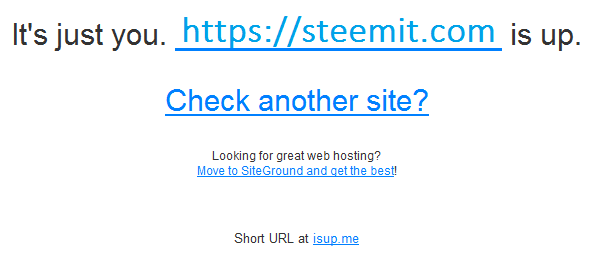 Example of Down website results.


Check with host-tracker.com
This tool has more complete features compared to the previous tool. Even more information is provided. Interestingly, this tool will even send a notification if the website is down.
1. Please open host-tracker.com in your browser.
2. You can enter the URL in the field provided.

3. Enter the website URL to be checked through the available fields. Please select Http before entering the URL.


4. Please wait for a while until the tool has finished checking.


5. After the website has finished loading, you will see a table with checking results from various locations. There is a lot of detailed information here. However, in this tutorial you only need information on whether the website is down or not. Therefore, please pay attention to the Status in the first line.


If you see results like the one above, it means your website has a normal status. You will see the Fail status with one or more numbers caused by the connection being lost due to several reasons. If the status is more Ok , it means your website is not down.
---
I hope this post is useful for those of you who have read and learned it.
---