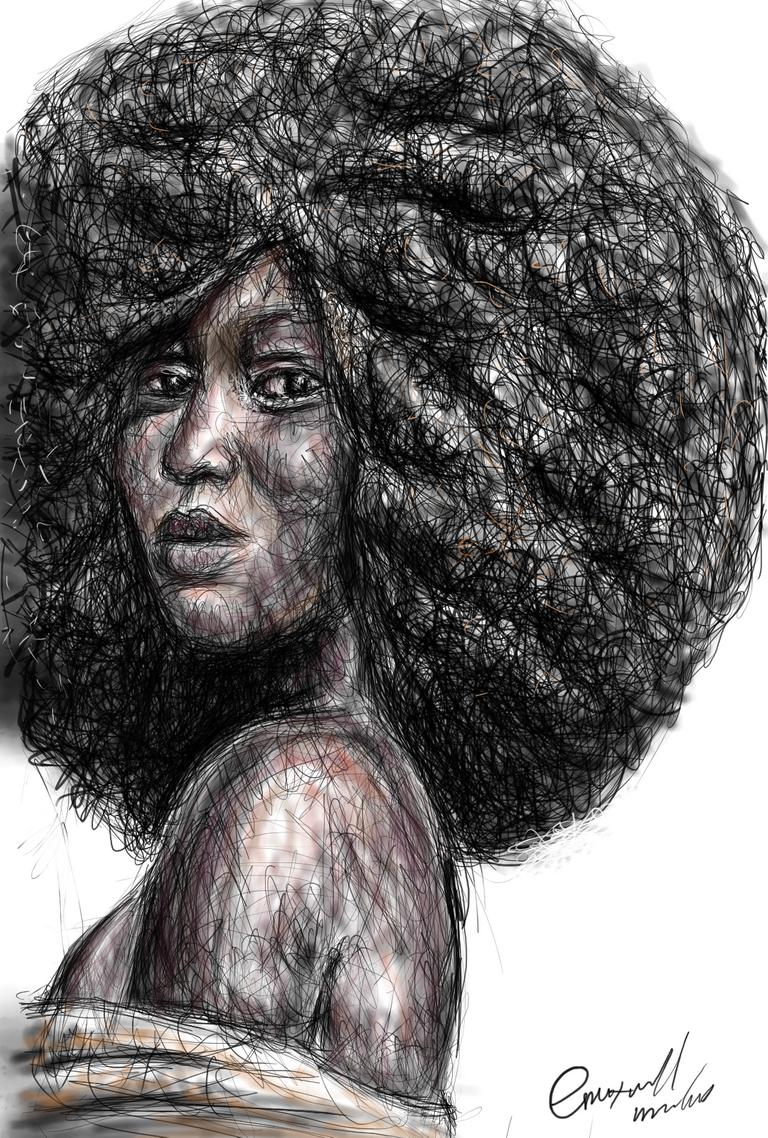 Here is my new digital art.
I made a sketch of a beautiful blond lady with afro hairstyle.
Her huge hair is one in a million. It took me a whole lot of time to complete it.
I ended up adding colors to it. This added a cool feel to it
The piece was done with AutoDesk sketchbook application using scribble style. Below are my steps: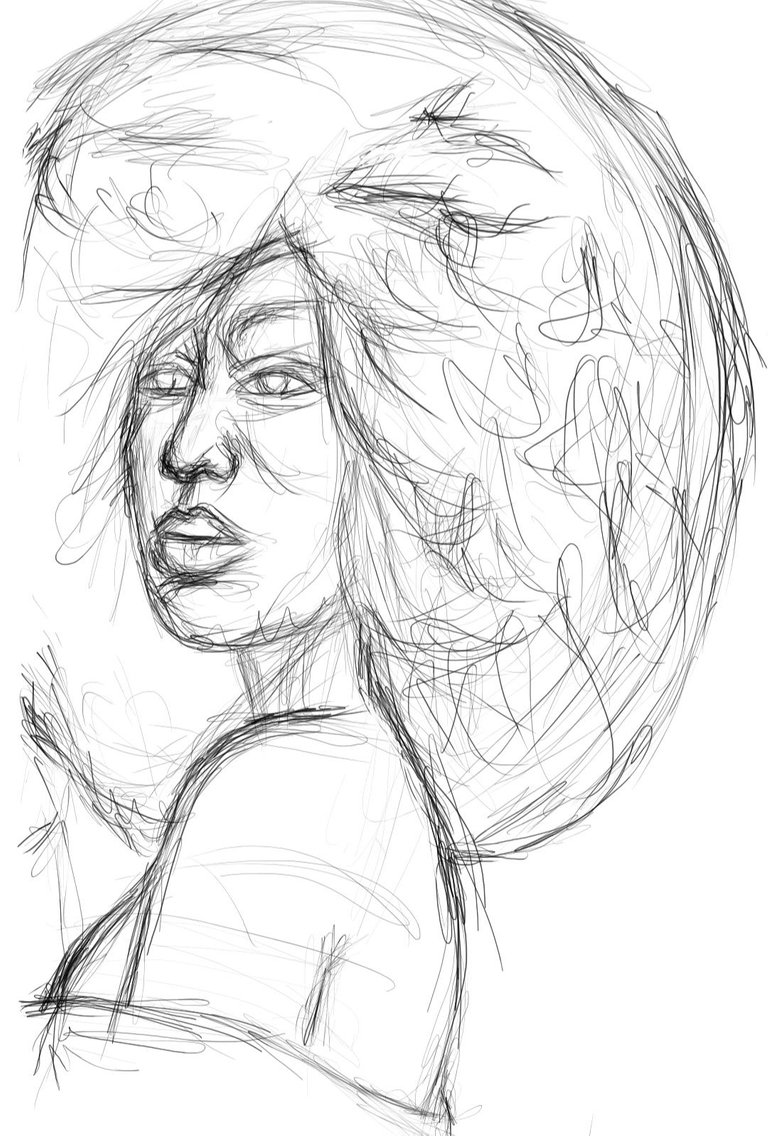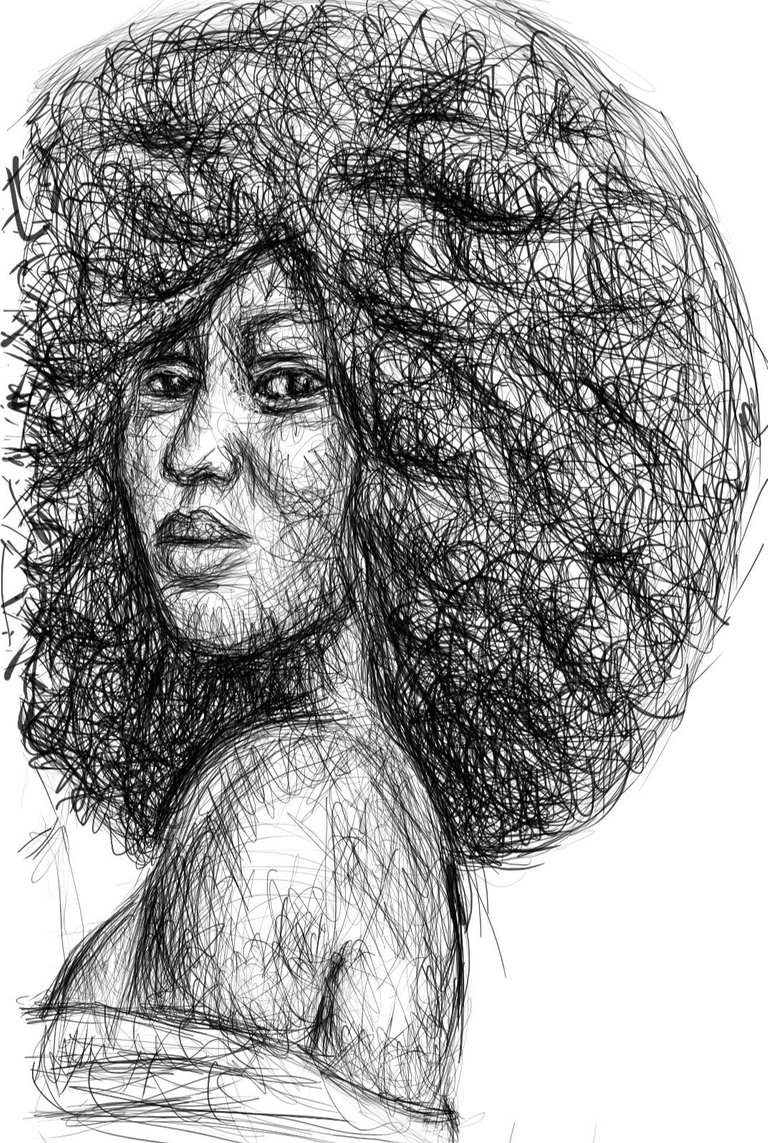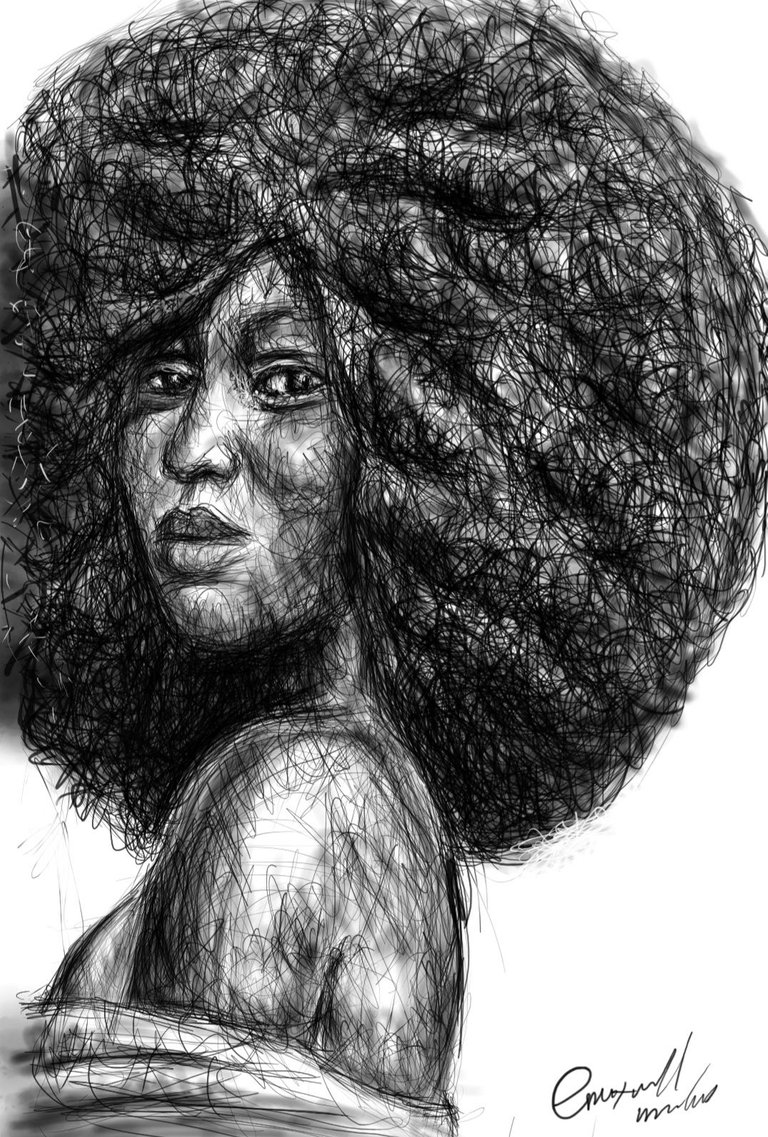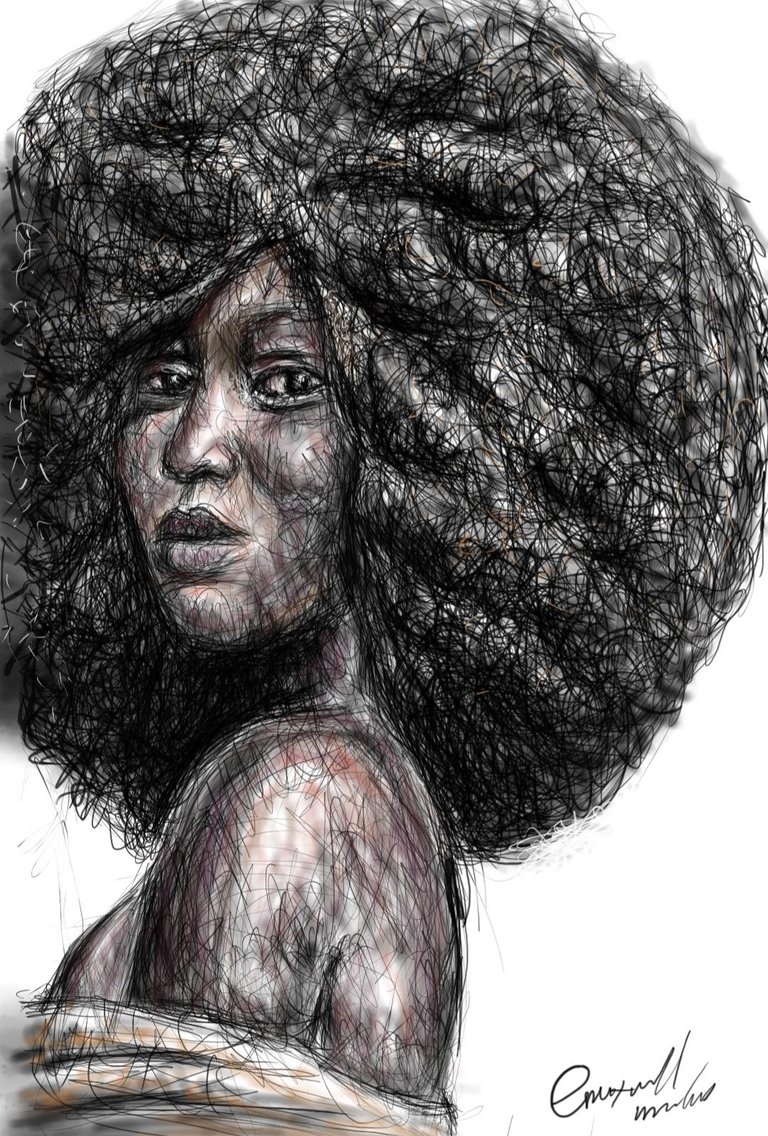 Thank you.