Community food.
vitamins for all!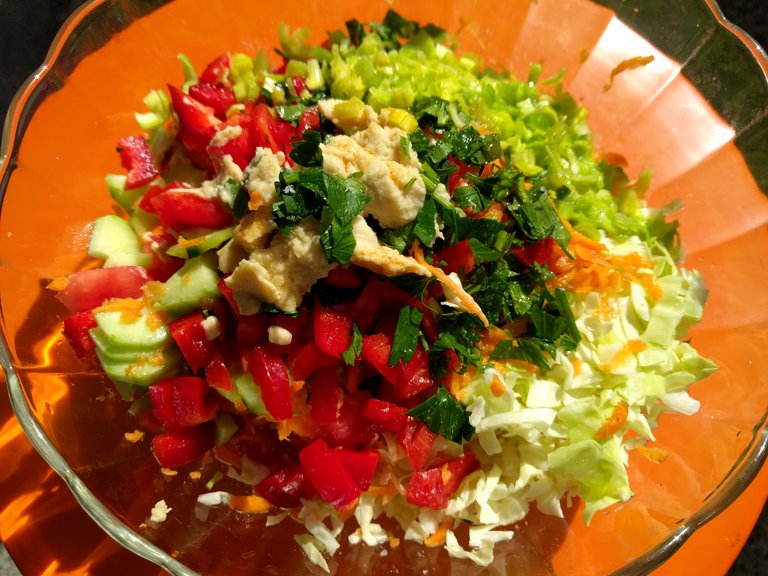 The 3 of us @paradigmprospect @anafae and me enjoyed salads.
This time we picked all veggies we had.
contains:
tomatoes
cucumber
red pepper
cabbage
carrot
some leak...
parsley
hummus
olive oil, salt, acid cider vinegar...
a fresh meal for a HIVE / Tribe meeting ;)
a psy party is awaiting us...
till soon! :)