Less is more. Enjoying simplicity in a world of luxury is another level of the art of happiness.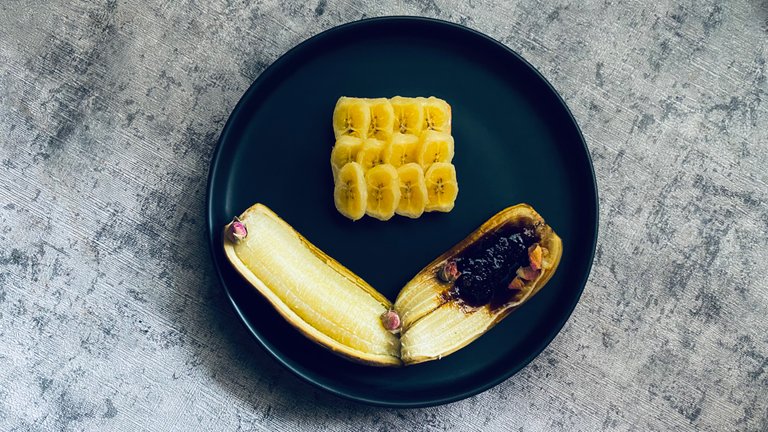 ---
---
---
Let's explore the infinite beauty in a plate of simplicity? Do you believe that the beauty that I present to you comes from very simple ingredients? Let me invite you to the detailed beauty of the world of simplicity in serving boiled bananas with palm sugar sauce.
---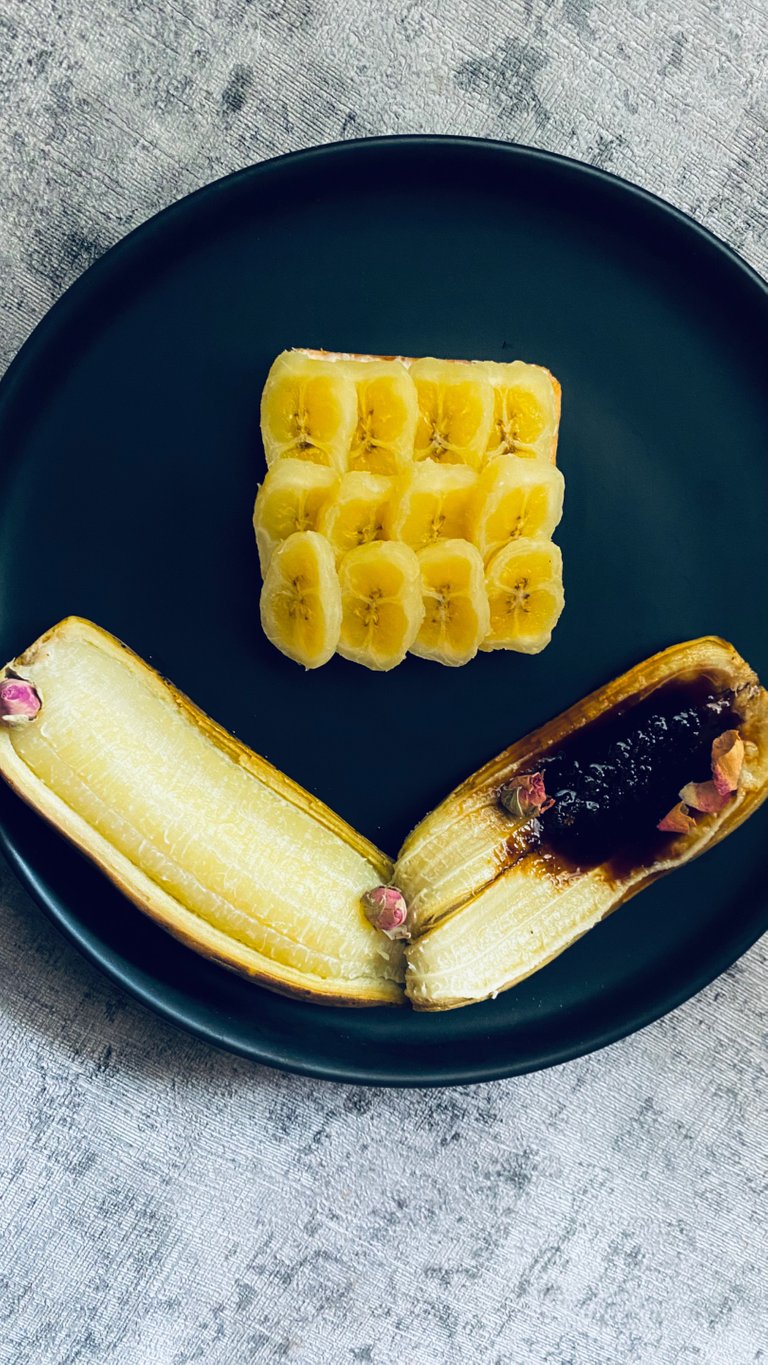 I made a dish inspired by quiet rural life with simplicity and warm feelings of gratitude and togetherness. This dish can be used as a snack between main courses, or it can also be used as a dessert that will make you fall in love with this simple dish.
---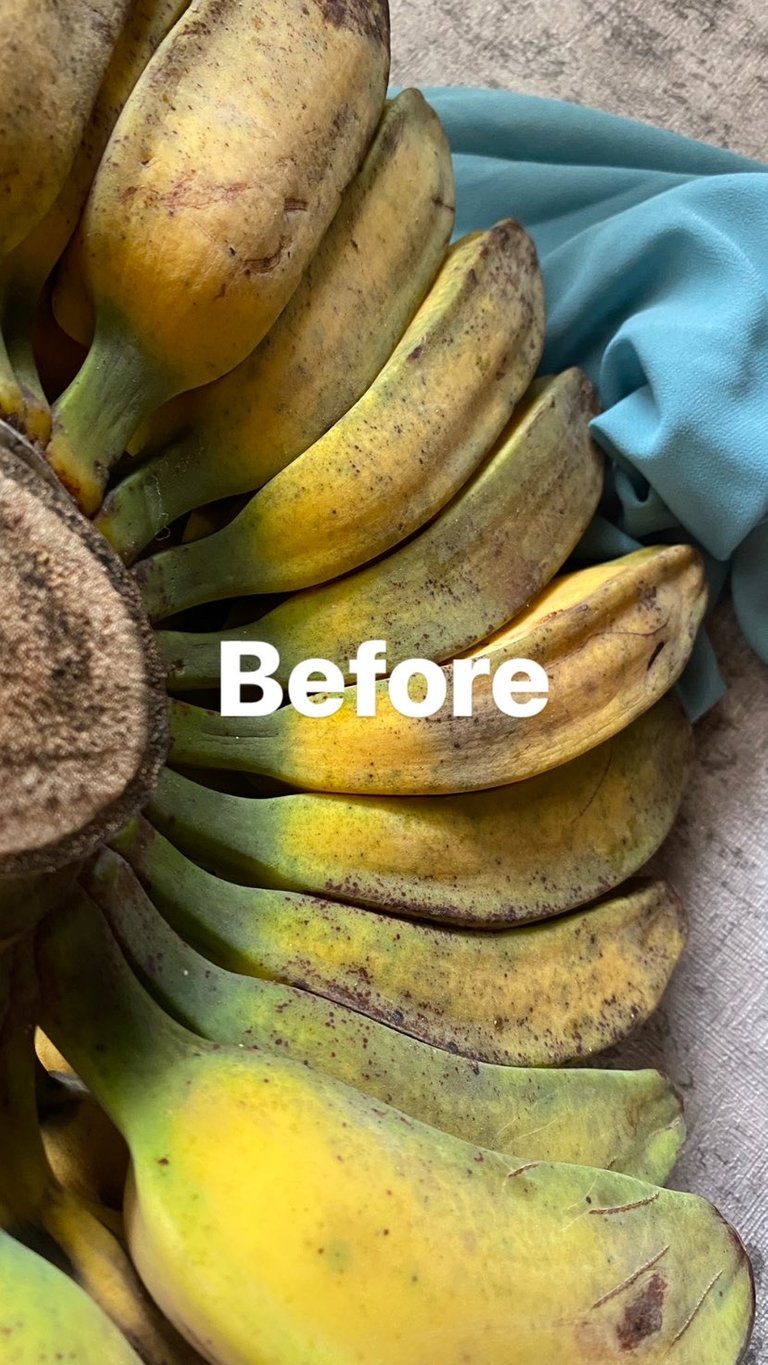 ---
---
---
Kepok Banana a.k.a SABA BANANA*
Have you ever heard of Saba Banana before? I also first learned of this name when I was trying to find a common name for Pisang Kepok (Kepok Banana).
The famous Saba Banana from the Philippines is often called sweet plantain. I know of Saba Banana in two types in Indonesia, namely White Saba Banana and Yellow Saba Banana.
These bananas are usually rarely consumed raw. These bananas are more common for cooking, for example in desserts, banana chips, or fried/boiled bananas.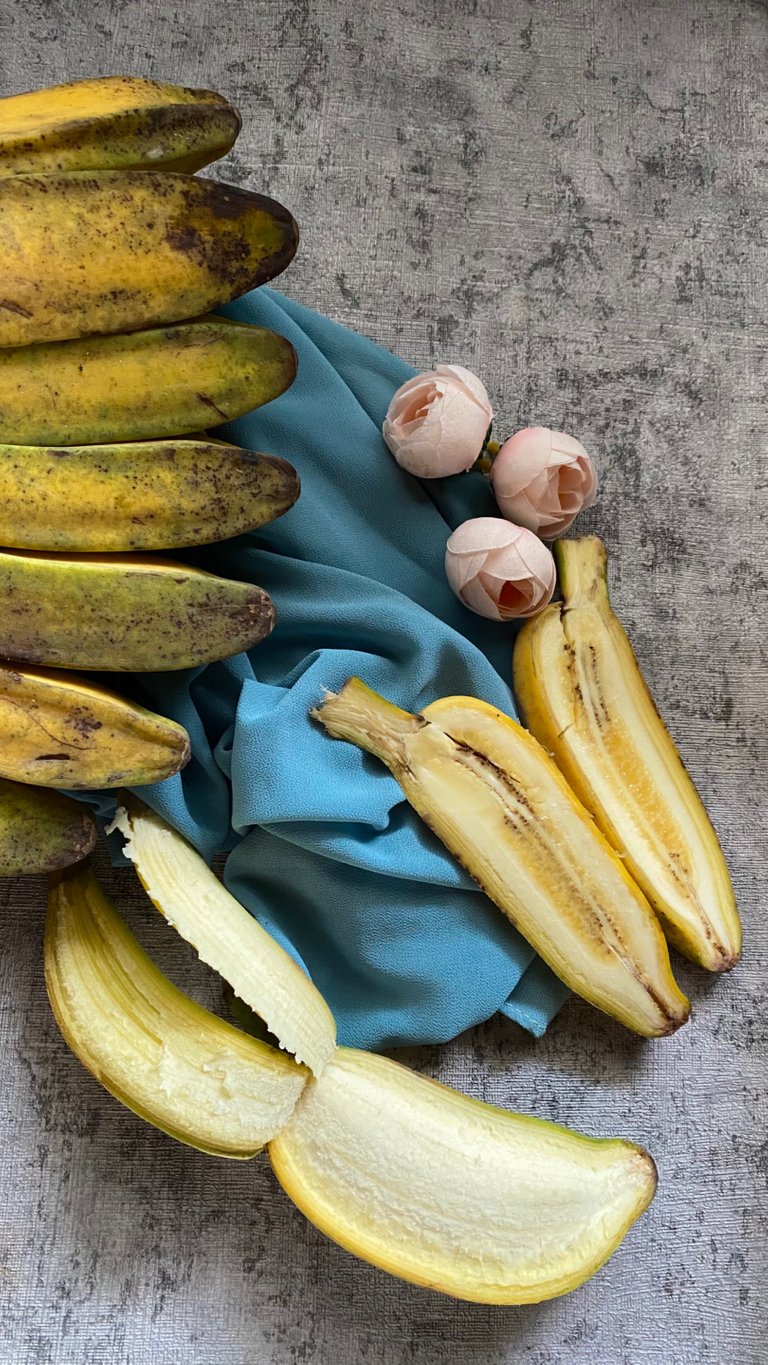 Saba Banana is quite filling. Usually also enjoyed as breakfast with hot tea or coffee in rural communities. Especially accompanied by rural scenery in the form of beautiful rice fields and makes the heart peaceful. Ah, I love how bananas make the days filled with beautiful memories.
This type of banana is more difficult to find than the type of banana that is generally eaten raw when ripe. The taste of this type of banana is also very distinctive, a bit sour but it completes the sweetness in it.
---
---
---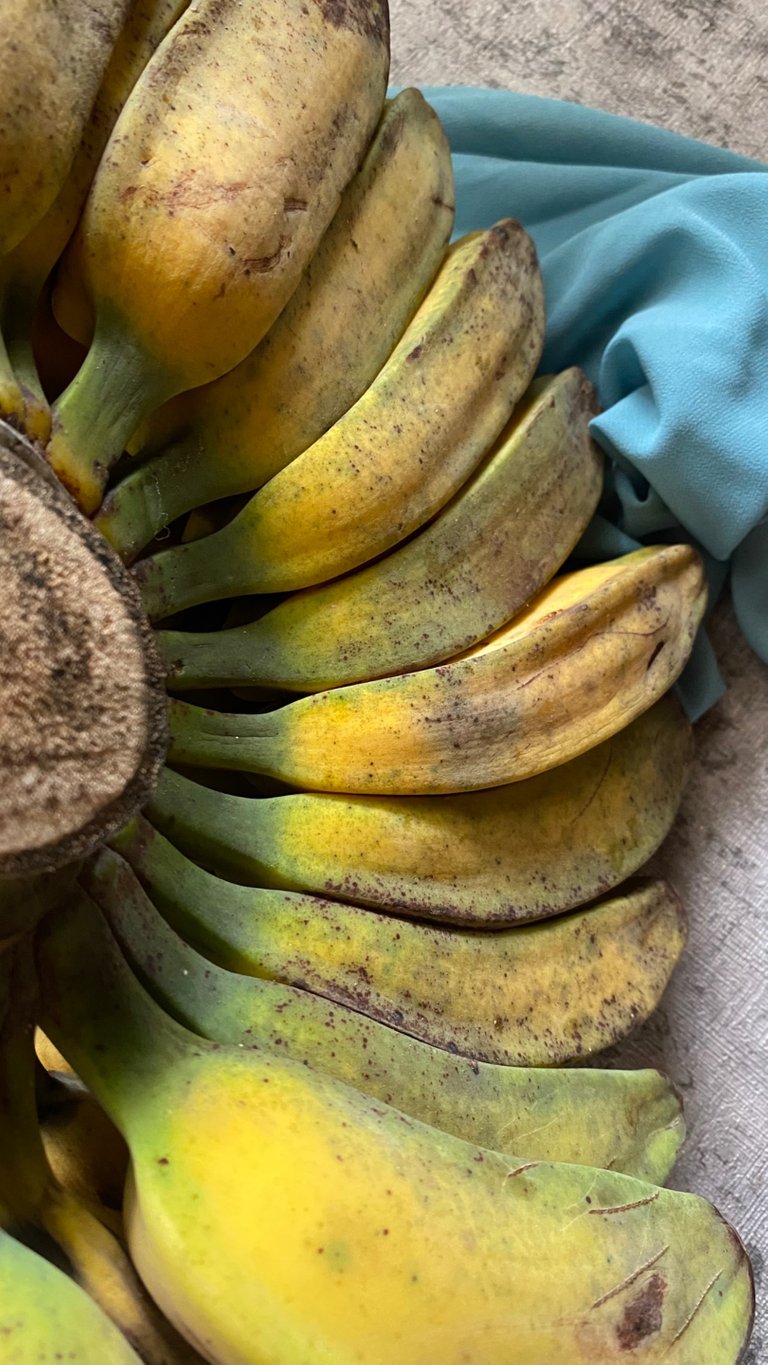 So, when I saw this type of banana in a traditional market, I immediately bought this type of banana without thinking.
This time I will present these bananas with a boil method. As a complement, I use palm sugar sauce. I hope you enjoy the beauty the simplicity of this dish. Stay tuned!
---
---
---
THE INGREDIENTS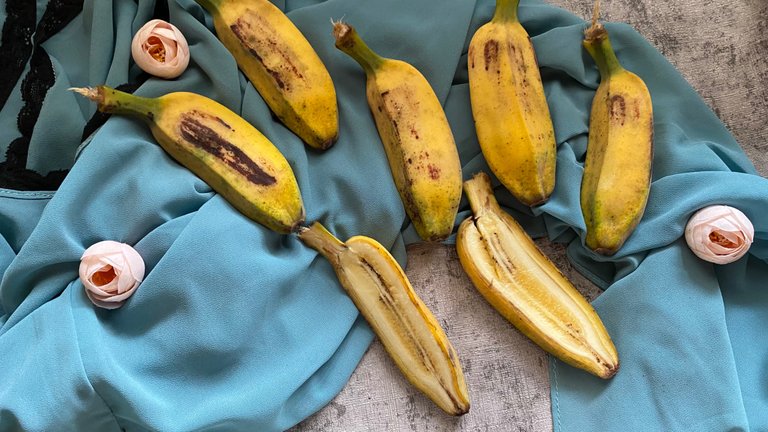 Saba Bananas/Sweet Plantain/Kepok Bananas
Enough water to boil
One to two tablespoons of salt
Palm sugar to taste for the complementary sauce
---
---
---
COOKING INSTRUCTIONS
How to cook this menu is very easy. We simply boil the bananas with enough water and salt. Here we need to use salt to bring out the maximum flavor of the banana itself.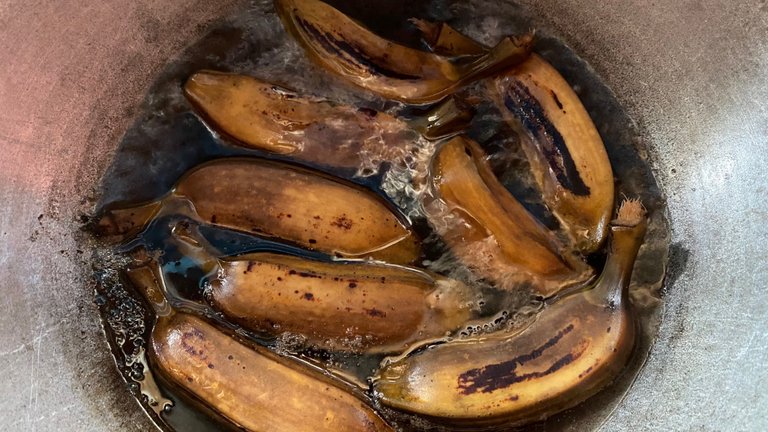 Important tips, do not boil ripe bananas. Choose bananas that are half-ripe. If we boil a ripe banana, the texture will be not good, and the sour taste of the banana will become too dominant.
So, the best condition for this type of banana to boil is half-baked. The characteristics of the outer skin of bananas are yellowish-green but not completely yellow. With characteristic black spots.
---
---
---
For the boiling time, I don't set a specific time myself because I usually do manual checks. The banana boiled water will turn black, I also checked the texture of the bananas using a fork.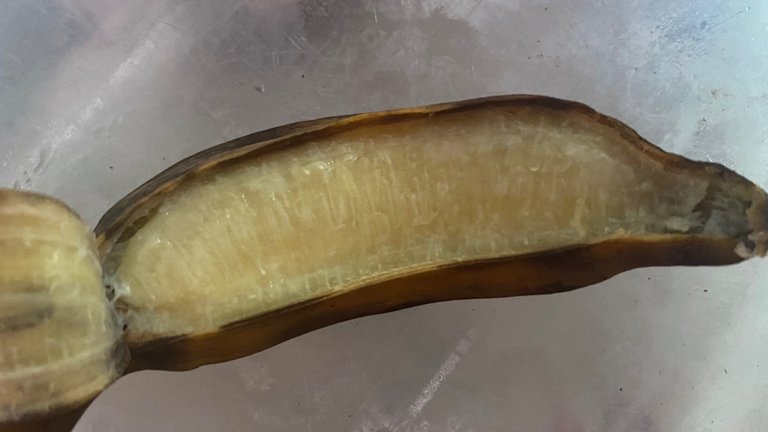 ---
As I do this, the bananas are ripe, so the boiled bananas can be removed, drained from the water, and served.
Serve the boiled bananas while warm for the best taste. Also with palm sugar sauce for those of you who like a sweeter taste. For me, without palm sugar sauce or with sauce, both have a distinctive taste that is equally delicious. So, it depends on the taste of each of us.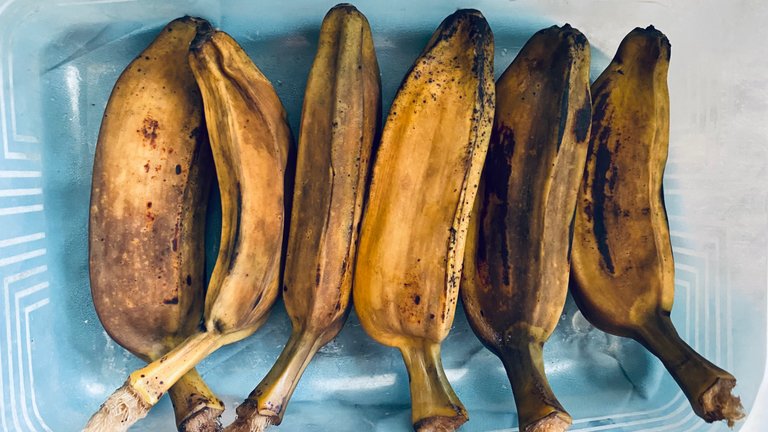 Hot Boiled Bananas
---
---
---
Palm Sugar Sauce For Plating
For the presentation technique as food art this time, I did not cook palm sugar. The condition of the palm sugar that I have in stock is textured like sand, smooth, so it is easy to melt.
Here, I simply put a tablespoon of palm sugar on the surface of a boiled banana peel, over time the palm sugar will melt into a liquid, no longer solid. So, for plating use, only banana peels like I did, don't put over palm sugar.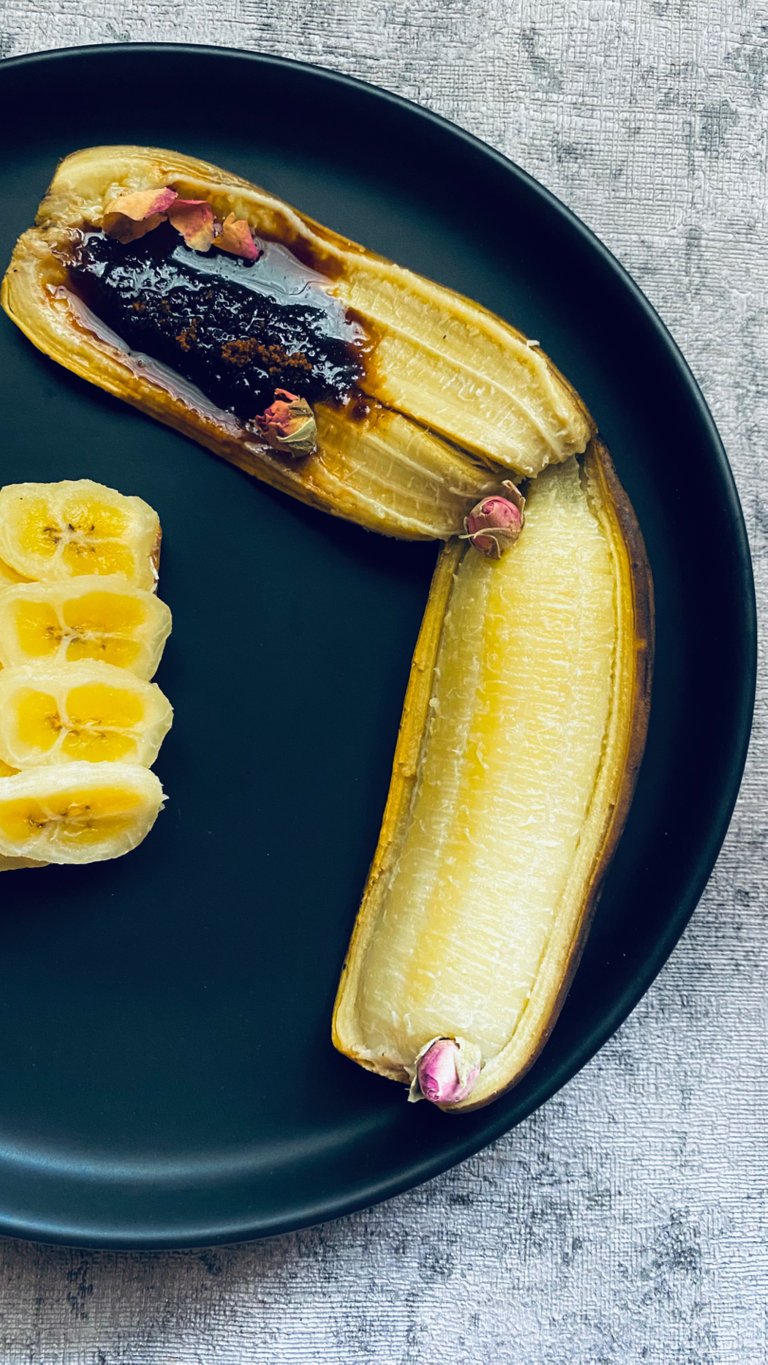 ---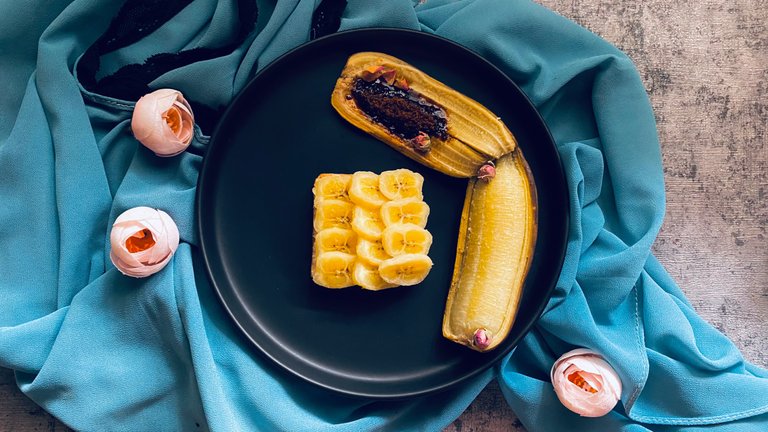 If we put more palm sugar on the banana peel, it will melt out of the banana peel and will spoil the overall appearance. So do not let the palm sugar ruin the plating that has been done. :)
---
---
---
SLICES OF BOILED BANANAS
To change the traditional to be more modern, to create another point of view of amazing simplicity, then I made slices of boiled bananas.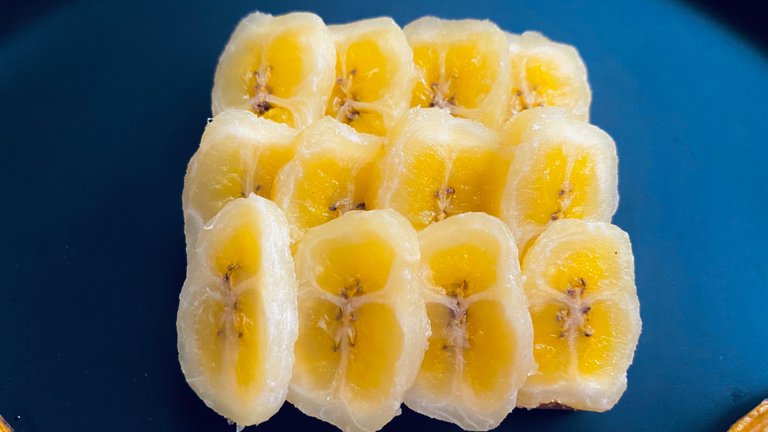 ---
I arrange the boiled banana slices with care and detail. For the base used to put the banana slices, I used coconut biscuits which smell amazing! So it will also add a pleasant flavor.
---
---
---
---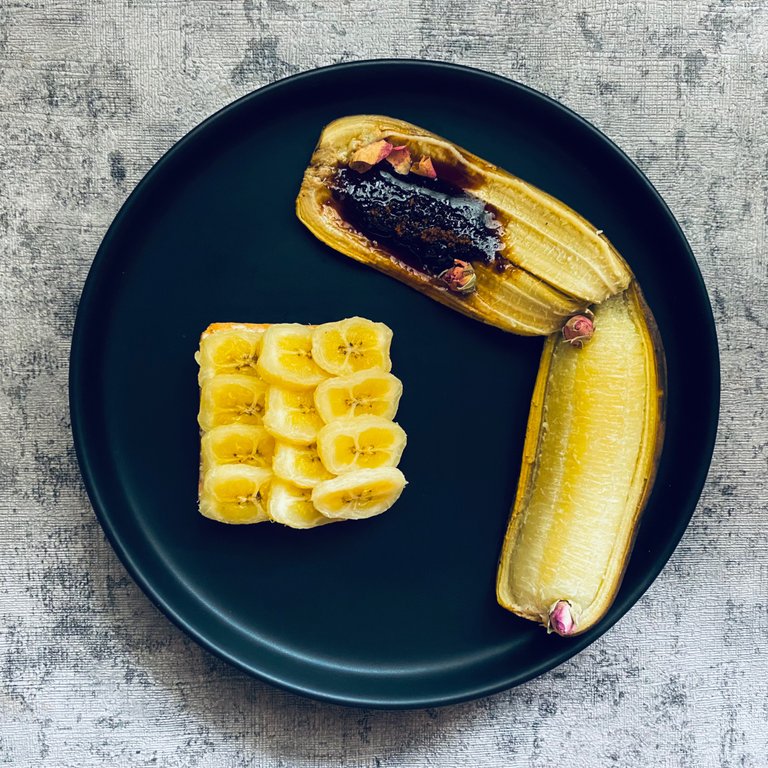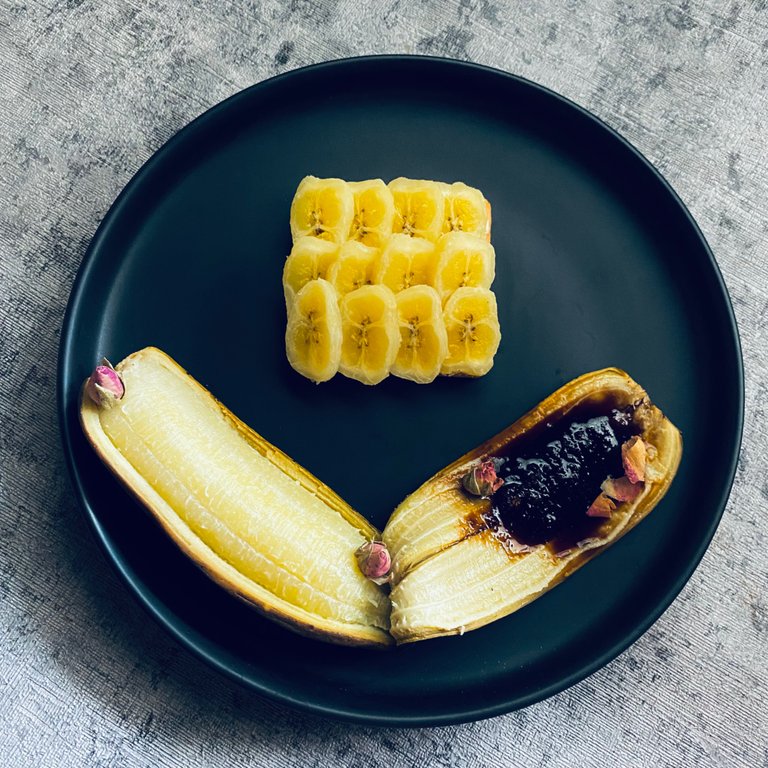 ---
For the shape of the banana peel that is used as a place to put the palm sugar, peel the boiled banana slowly so that the boiled banana skin is not broken or damaged because the texture has become very soft.
So we can serve boiled bananas in two different forms. In the form of slices, also in the form of a whole boiled banana.
---
---
---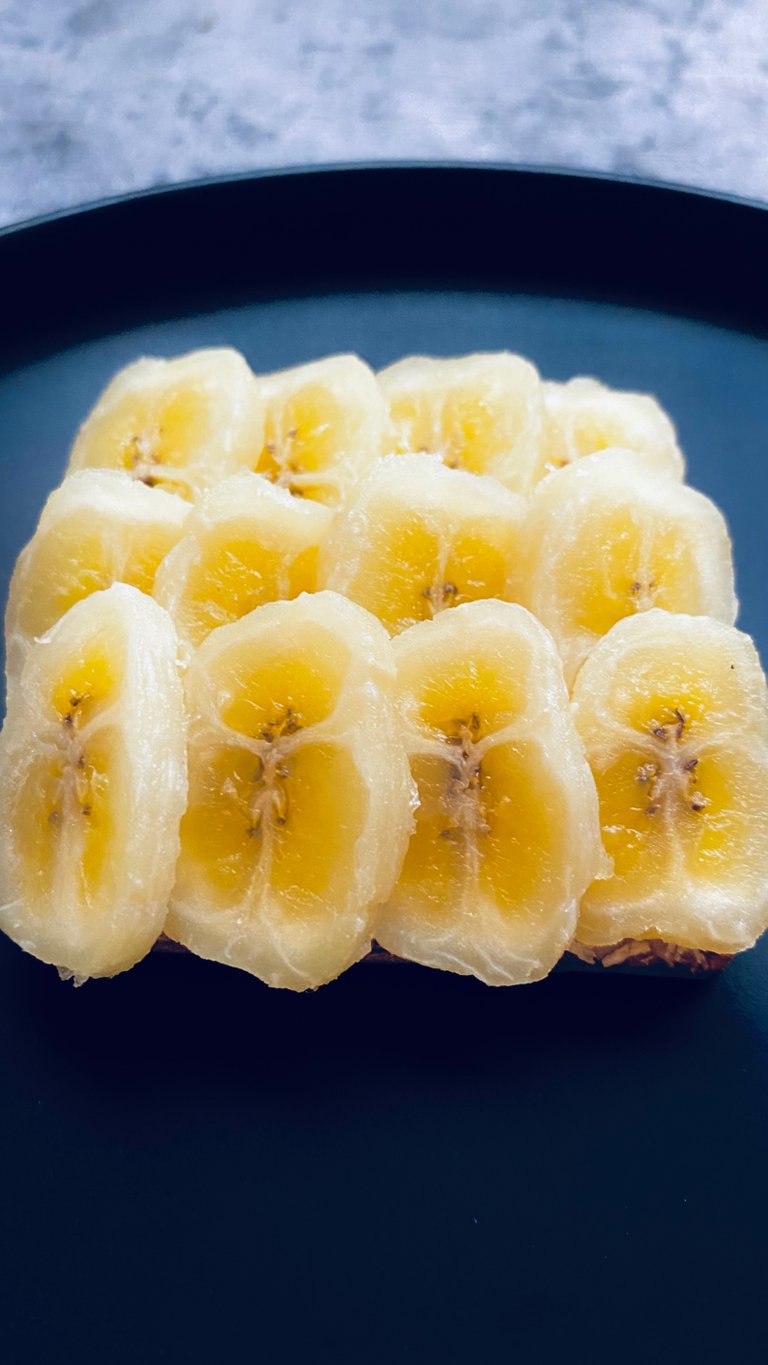 ---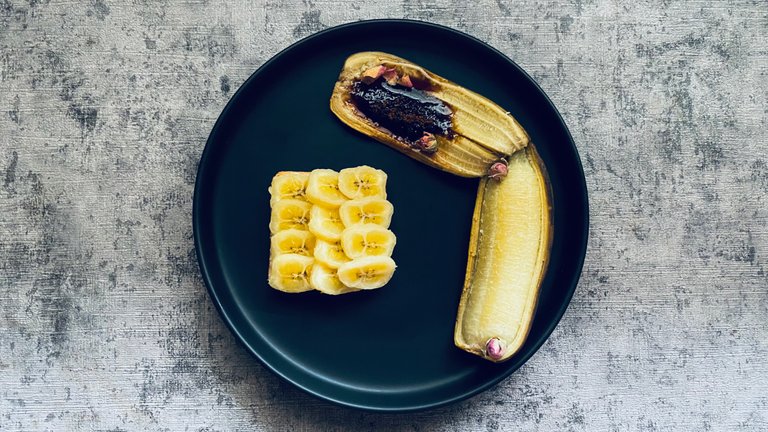 I really like the arrangement of boiled bananas this time. With a touch of creativity, the authentic boiled banana with its simple taste will make the viewer fall in love with their eyes, before finally falling in love with their tongue.
---
---
---
What do you think of the appearance of a simple dish of boiled bananas this time? Have you ever thought about serving boiled bananas in this way? So, what do you think, HIVE Lovers?
---
I hope you guys get some new inspiration from my food blog this time, and until next on my food blog, HIVE LOVERS!
---
---
---
Thank you for reading my blog and reblog if you want my blog this time worthy of reading by others.
---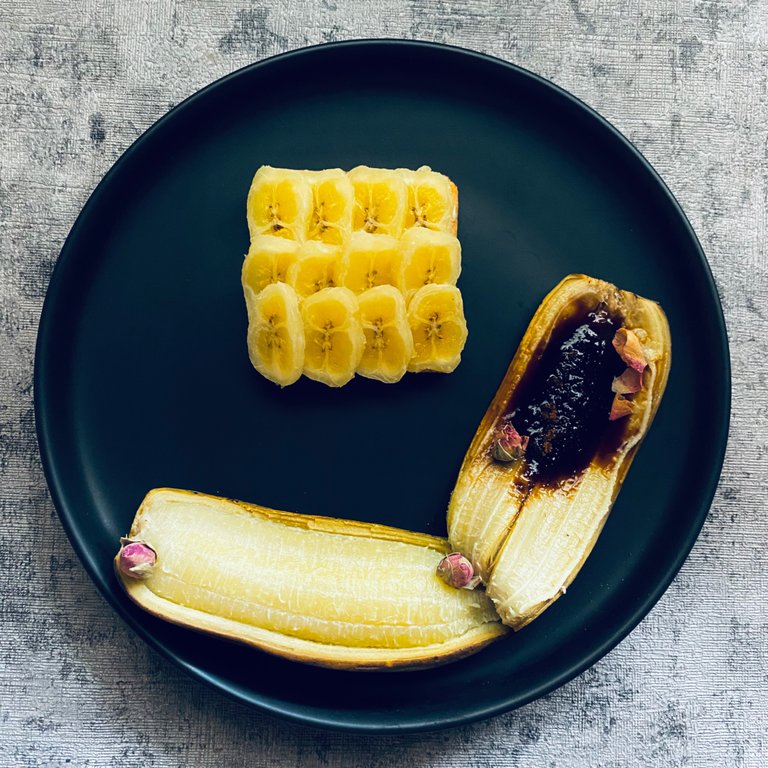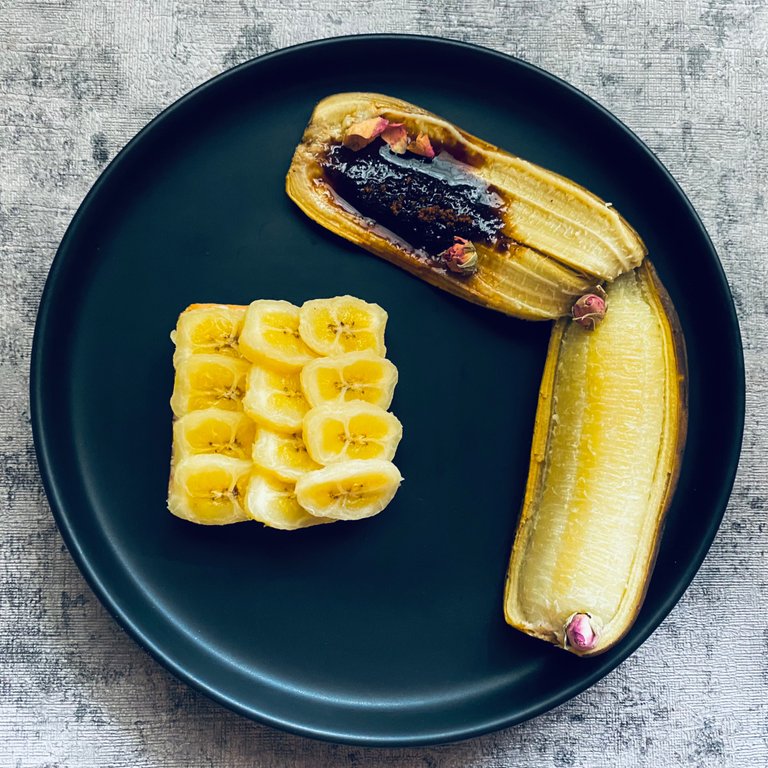 ---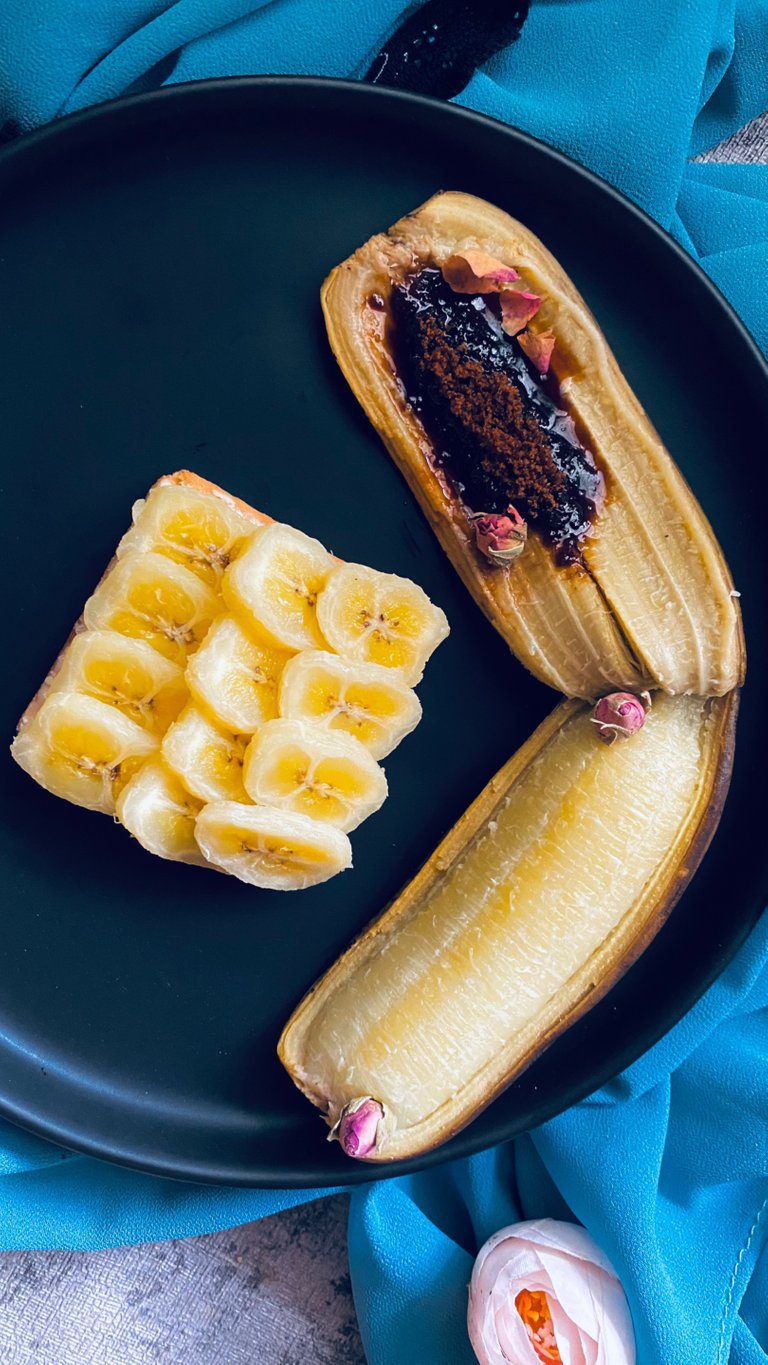 ---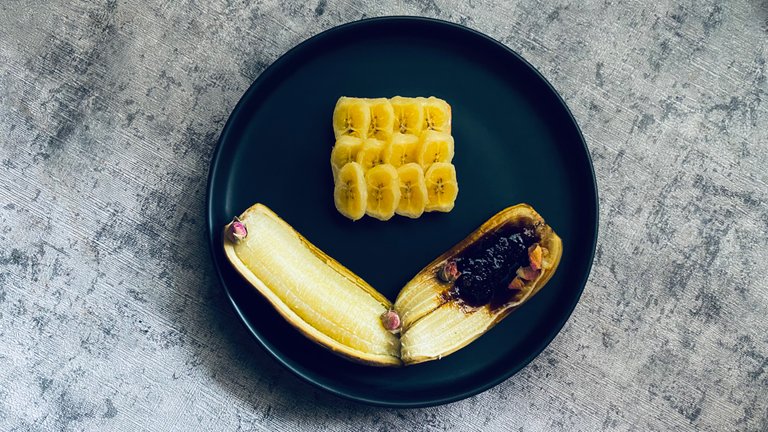 ---
---
---
Best Regards,
Anggrek Lestari
---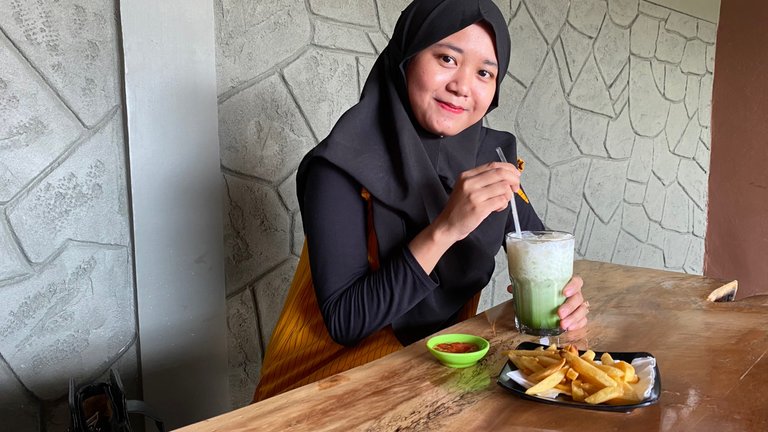 Who is Anggrek Lestari?
Anggrek Lestari is an Indonesian fiction writer who has published two major books. Now She is a full-time content creator. She has a goal to share life, poem, and food content that makes others happy and can get inspiration.
---
Contact Person: authoranggreklestari@gmail.com
Discord: anggreklestari#3009
---