---
---
Sesame seeds outside, sweet potato inside.
Roll sweet potato balls in sesame seeds for a delicious, unique savory snack.
---
---
Maybe you are not familiar with sesame seeds if you are not a fan of plant-based food. To be honest, I just found out about Sesame Seeds when I was working on plant-based manufacturing.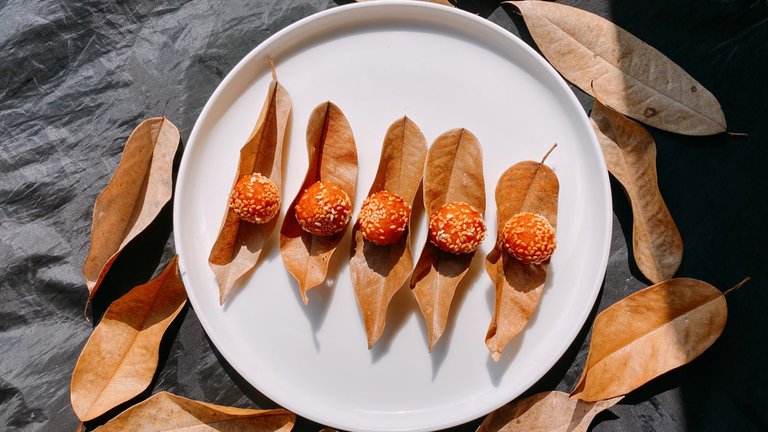 What a shock. Sesame seeds have a unique effect on food. I often add fellow seeds as a food topping. I sprinkle ready-to-eat food with fellow seeds, which are usually roasted sesame seeds.
Apart from adding a deliciously unique taste to food, it turns out that sesame seeds also have a positive impact on the beauty of the food's appearance when served. It feels like I'm missing something when I run out of fellow seeds that make my food look different.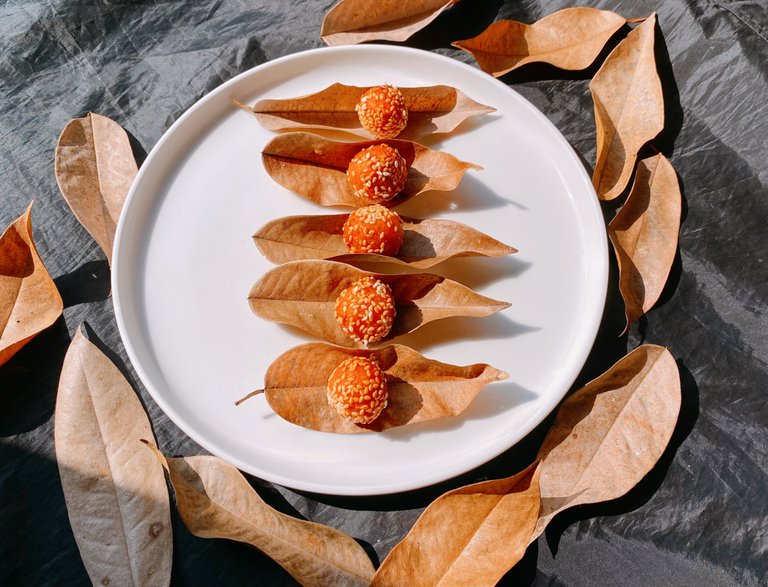 Indeed, sesame seeds are a small thing. But, like many things in your life. It's the smallest of sesame seeds that actually have a big impact on our lives. Sesame seeds contain antioxidants that are good for immune health, as well as for maintaining blood sugar stability.
So, this time I'm going to use a lot of sesame seeds to perfect the sweet potato balls. Actually, the balls are not entirely made from sesame seed ingredients. The main filling of the balls is sweet potato which is kneaded with glutinous rice flour.
I hope these sesame seed balls will look fancy to anyone who sees this. Indeed, these snacks don't require a lot of ingredients but with a little touch of creativity, I hope the result will be stunning food art. I hope so.
---
---
---
Making this snack is quite tricky. Including when frying sesame seed balls. We have to use a small fire, then keep an eye on the sesame seed balls while they are in the hot oil. When we escape from that, maybe the sesame seed balls have become burnt. This happened to me too. Ahaha, it's such a shame I got beaten up by the sesame seed balls which quickly turned a burnt brown. That's a bad moment but that's a good experience to learn something valuable.
---
The Ingredients
250 grams of orange sweet potatoes
1/2 teaspoon salt
1/4 cup of sugar
enough sesame seeds
enough cooking oil to fry sesame seed balls
(optional) pandan leaves.
enough glutinous rice flour. You can prepare up to 2 cups. I can't give you an exact measure because the condition of the sweet potatoes after steaming will vary. So, we have to add the glutinous rice flour slowly until the dough can be formed into a round shape.
---
---
---
Cooking Instructions
Peel sweet potatoes.
Use a potato peeler to peel the sweet potatoes. This method saves time and makes it easier for us to peel sweet potatoes.
---
Cut sweet potatoes .
We need to cut sweet potatoes into small pieces to make it easier to make mashed sweet potatoes later after steaming sweet potatoes.
---
Steam sweet potatoes.
Steam sweet potatoes for 15-25 minutes. Use a fork to check the texture of the sweet potatoes before removing them.
---
Mash sweet potatoes.
Mash sweet potatoes using a glass bottom or other tool. You can use a fork as well, but it depends on the thickness of the sweet potato pieces.
---
Add sugar and salt.
After I made mashed sweet potatoes, then I add sugar and salt. I slowly knead them with only a fork.
---
Add flour.
Add the glutinous rice flour after the sugar and salt are mixed well in the mashed sweet potatoes. Knead again to form a nice dough that can be formed into small dots.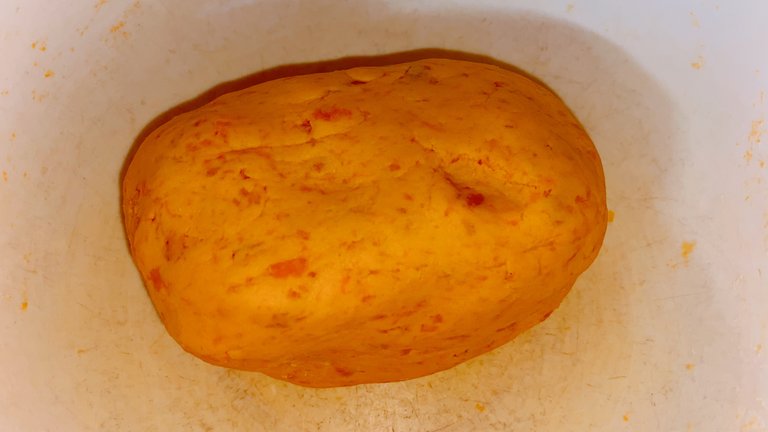 If the dough cannot be formed and feels crumbly, you can add more flour little by little until the dough is well blended.
---
Make balls.
After successfully kneading the dough, start making balls. We can immediately take a little dough and form balls.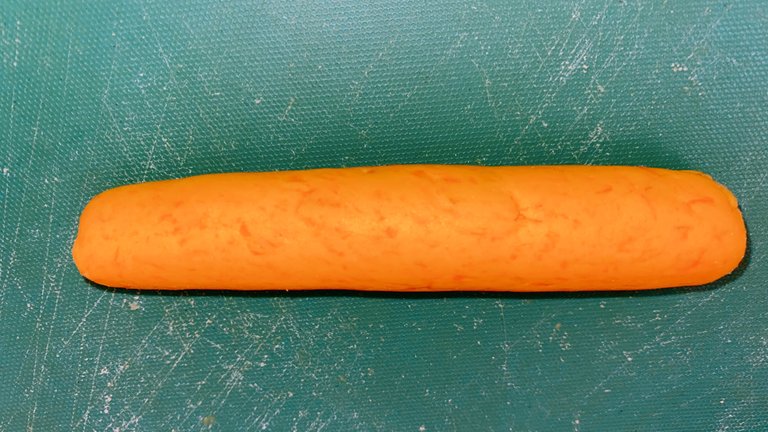 ---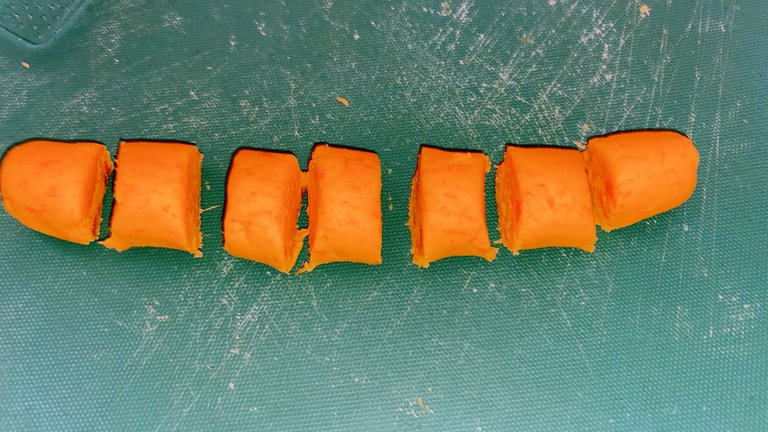 ---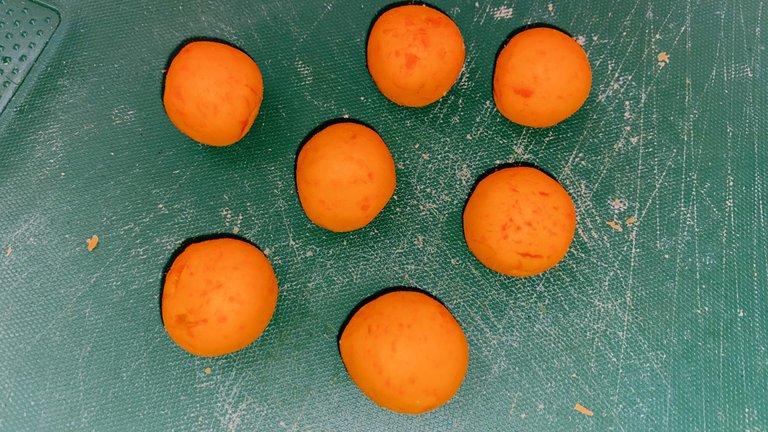 Or, we can shape the dough lengthwise and cut them smaller, then round them. You can use the method that is most comfortable and feels fast to do for you.
Forming the balls will be a pain as it takes a lot of time, and it also requires patience.
---
Roll the balls over the sesame seeds.
Prepare sesame seeds in a flat container. Then, roll the sweet potato balls in the sesame seeds.
---
Fry sesame seed balls.
Then, fry the sesame seed balls. Use only low heat and remove them when they have turned brown.
---
---
---
Serving Way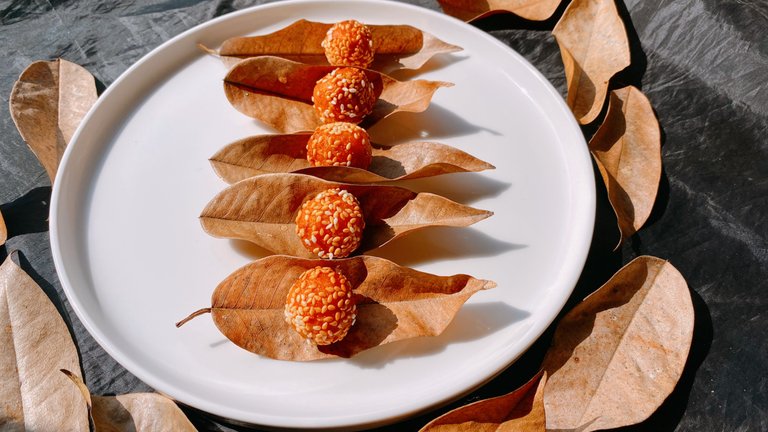 In the serving step, I used dried leaves which I had washed and dried beforehand. Then, I served the sesame balls over those dried leaves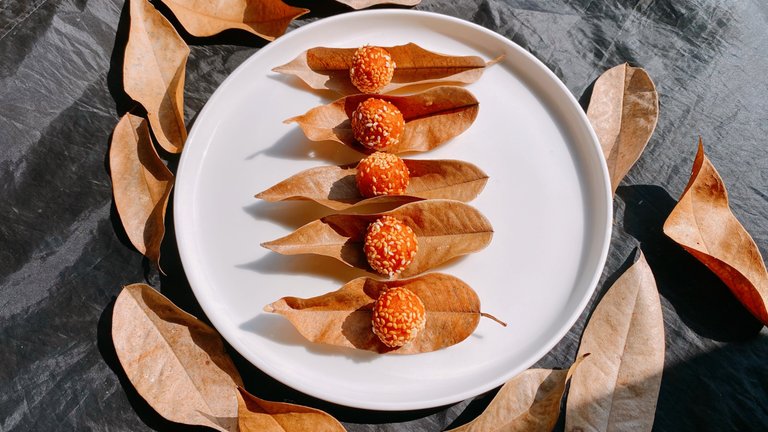 ---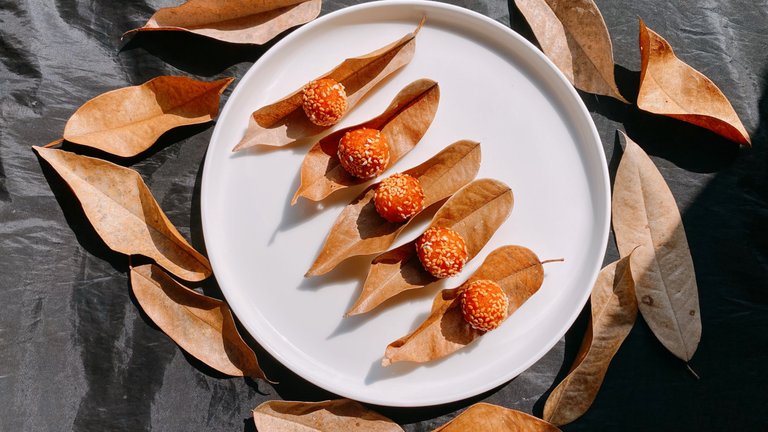 They turned into a good appearance, fortunately. That's a good moment. Well, not everything goes well sometimes. So, I'm grateful to get this good moment.
---
---
---
Thank you for reading my blog and reblog if you want my blog this time worthy of reading by others.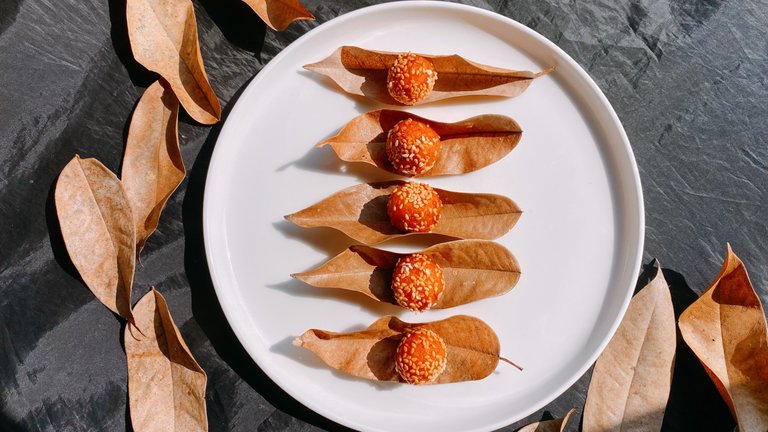 ---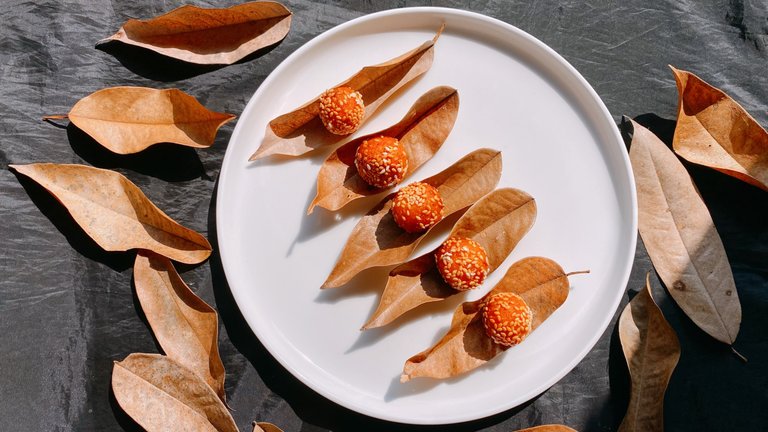 ---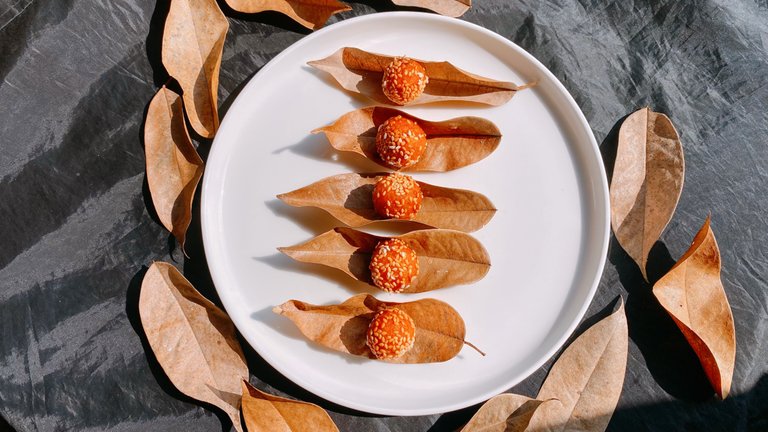 ---
---
---
Best Regards,
Anggrek Lestari
---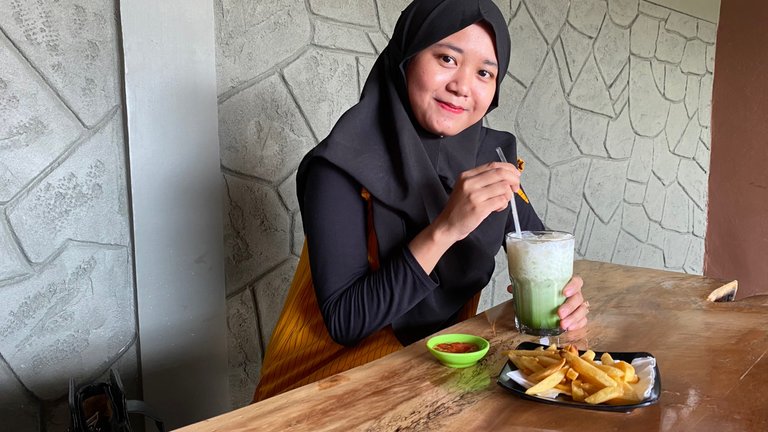 Who is Anggrek Lestari?
Anggrek Lestari is an Indonesian fiction writer who has published two major books. Now She is a full-time content creator. She has a goal to share life, poem, and food content that makes others happy and can get inspiration.
---
Contact Person: authoranggreklestari@gmail.com
Discord: anggreklestari#3009
---