Noodles don't always have to be stir-fried or served with broth. Serving dessert, from processed corn vermicelli is a way to perfect the taste in your plate.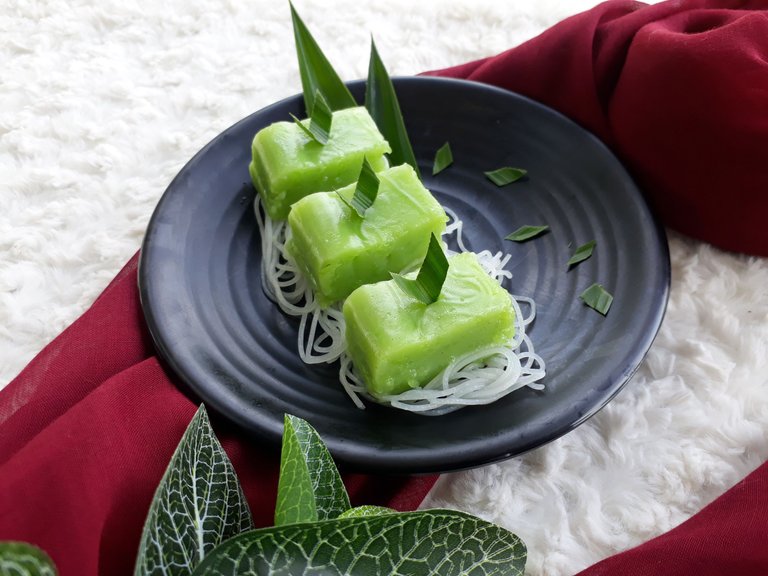 Corn vermicelli is one of the processed foods made from corn flour. Corn vermicelli is a type of noodle that is very popular in China and other Asian countries. At first glance, it is almost similar to the shape of soun noodles but both have significant differences, the soun noodles themselves are made from mung bean flour, while the corn vermicelli are made from corn flour, obviously very different. Now the shape of this noodle is very thin and has a softer texture compared to other types of noodles, this is what causes me and my family to really like this one noodle.
Have you ever served Hunkwee flour by combining it with vermicelli? I think you should start serving the taste of this one. Hunkwee flour is a flour known as jali-jali flour, derived from processed green bean starch which has a chewy and flexible texture like jelly when cooked using water or coconut milk.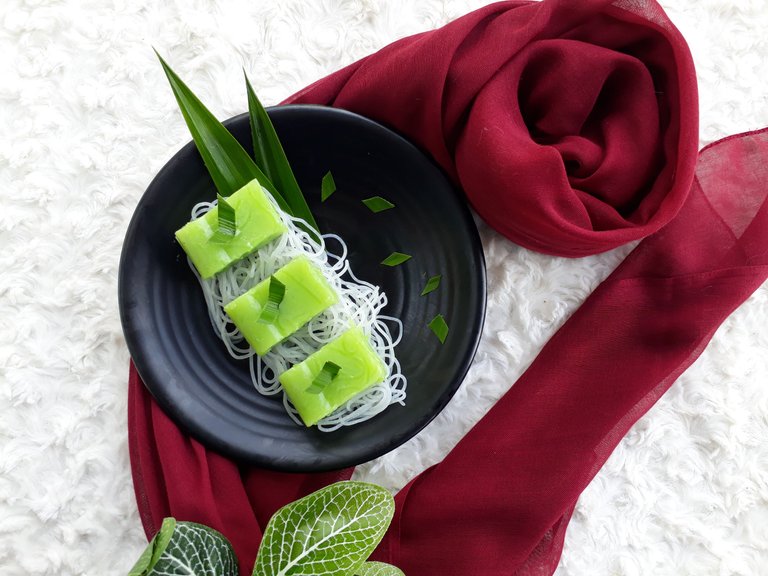 To serve a delicious, sweet and soft dessert, I tried to combine the flavors of hunkwee flour, corn vermicelli and thick coconut milk. I also want to serve this dessert without giving it an excessive sweet taste sensation. Than all of you are curious, let's just start cooking, by preparing some of the ingredients needed.

Ingredients Used
1 piece of corn vermicelli
1 pack Hunkwee flour
500 ml liquid coconut milk
100 grams of sugar
1 tablespoon pandan paste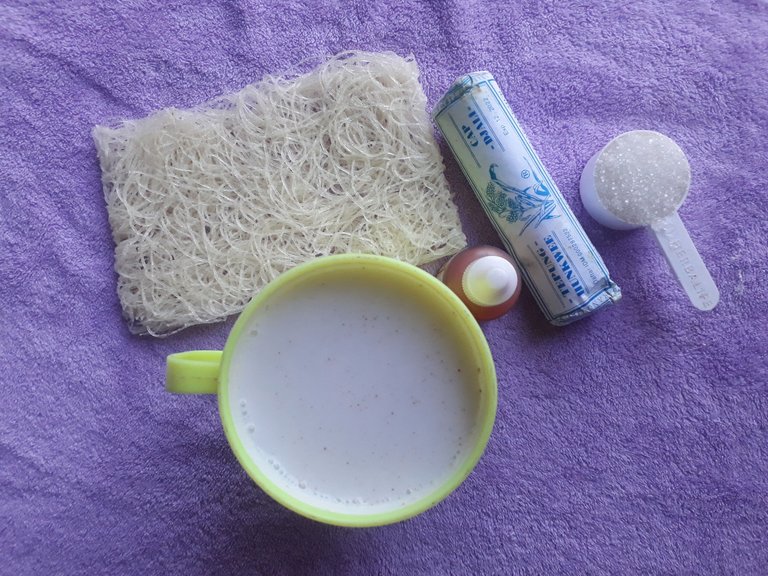 The Making Procedure
Step 1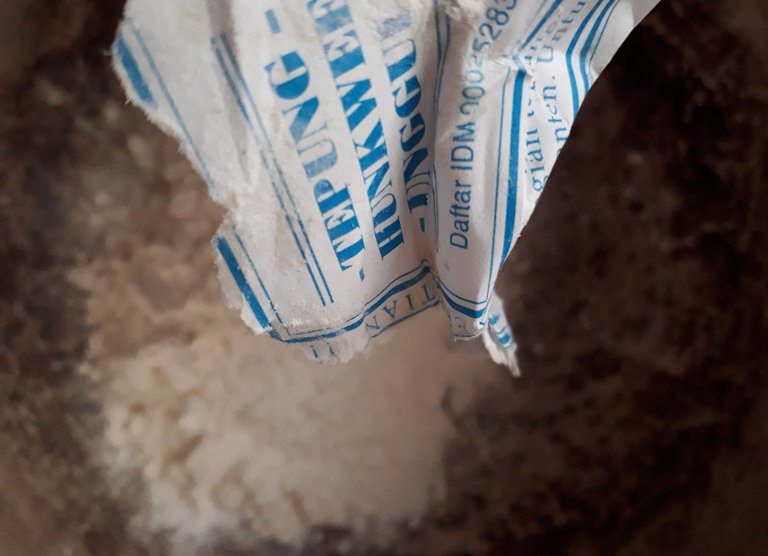 The initial stage, I will start putting 1 pack of hunkwee flour into the pan.
---
Step 2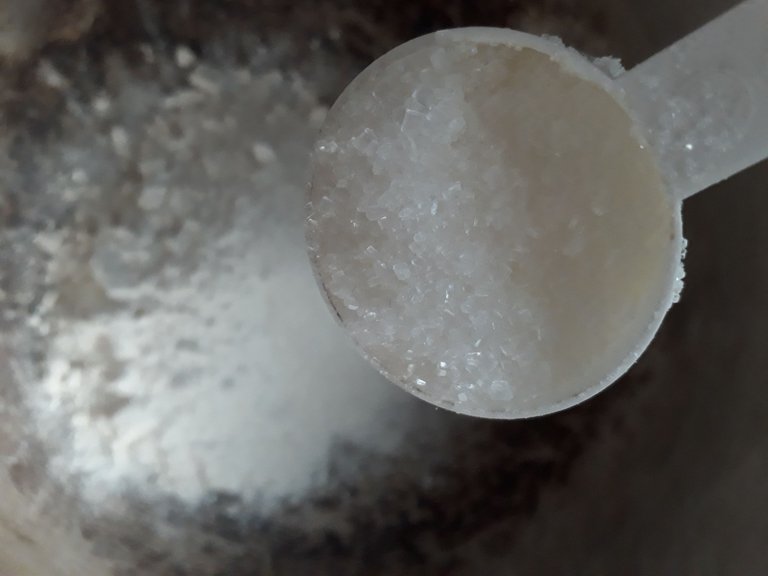 Next add 100 grams of sugar, or you can add more, if you want your pudding even sweeter.
---
Step 3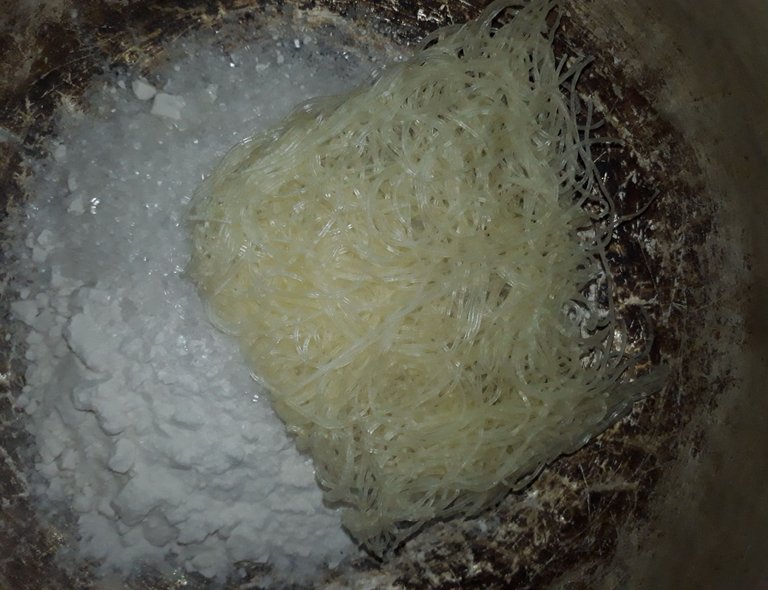 Next add half the vermicelli pieces. If using too much vermicelli will give your dessert a hard texture, so I only use half the pieces.
---
Step 4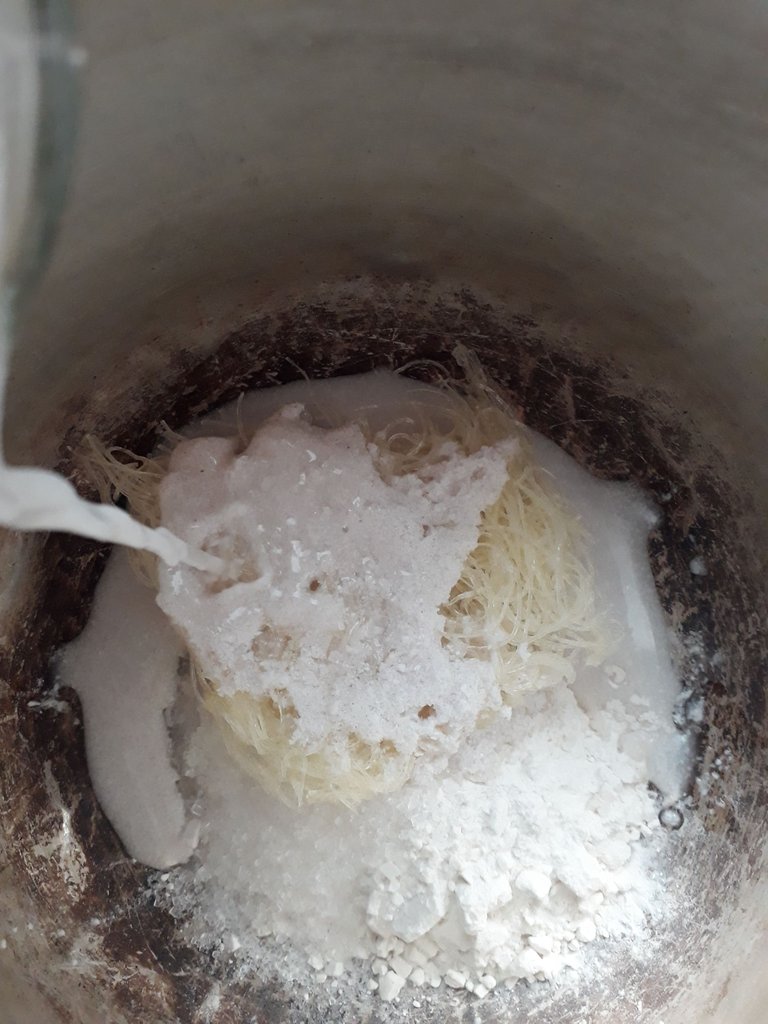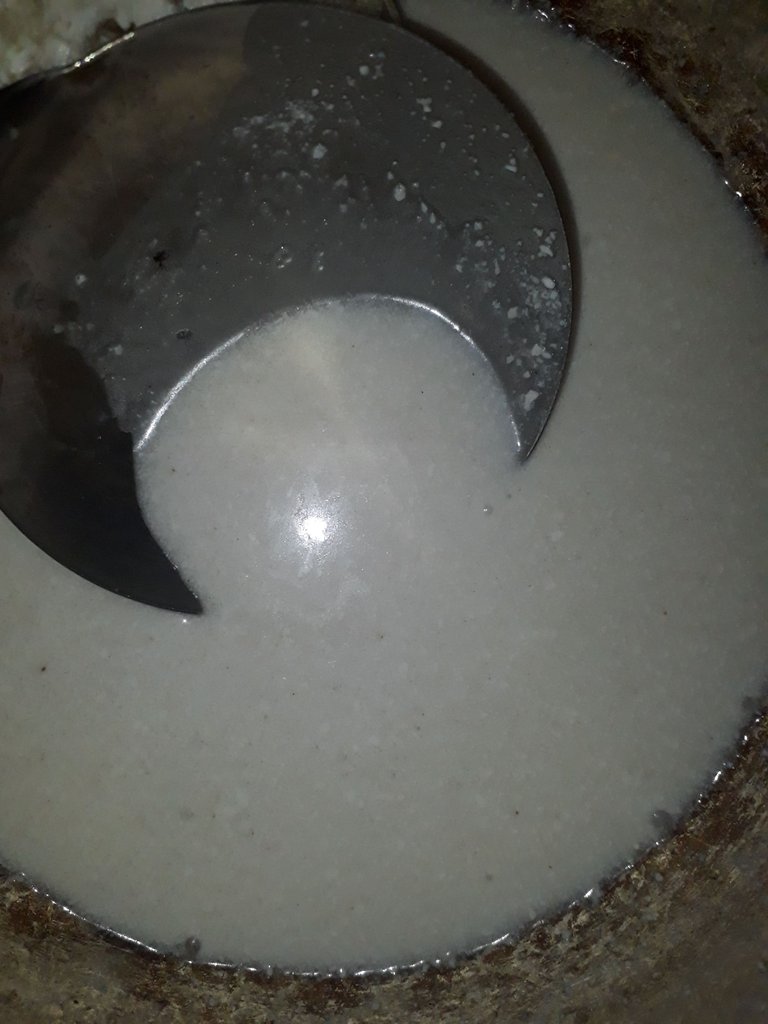 Then add the thick coconut milk to the pan and cook over medium heat and stir until all the ingredients are dissolved.
---
Step 5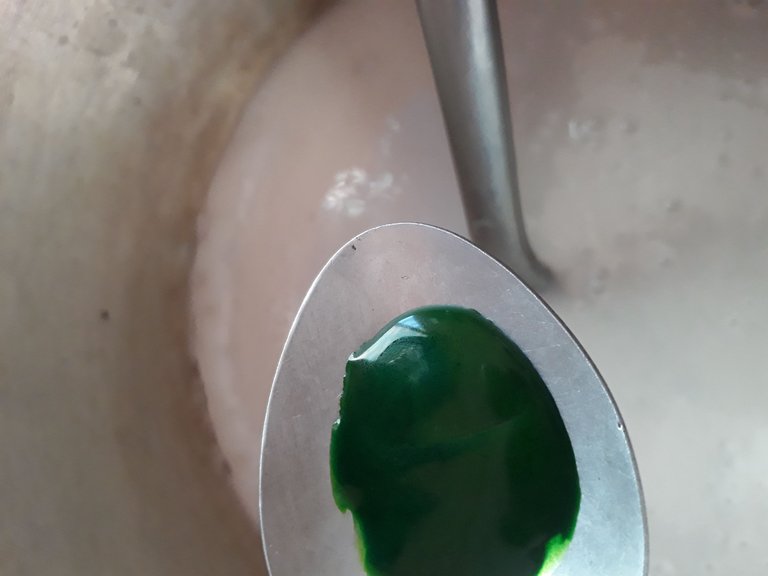 Next add 1 tablespoon of pandan paste or according to your taste. If you want a concentrated color, you can increase the amount.
---
Step 6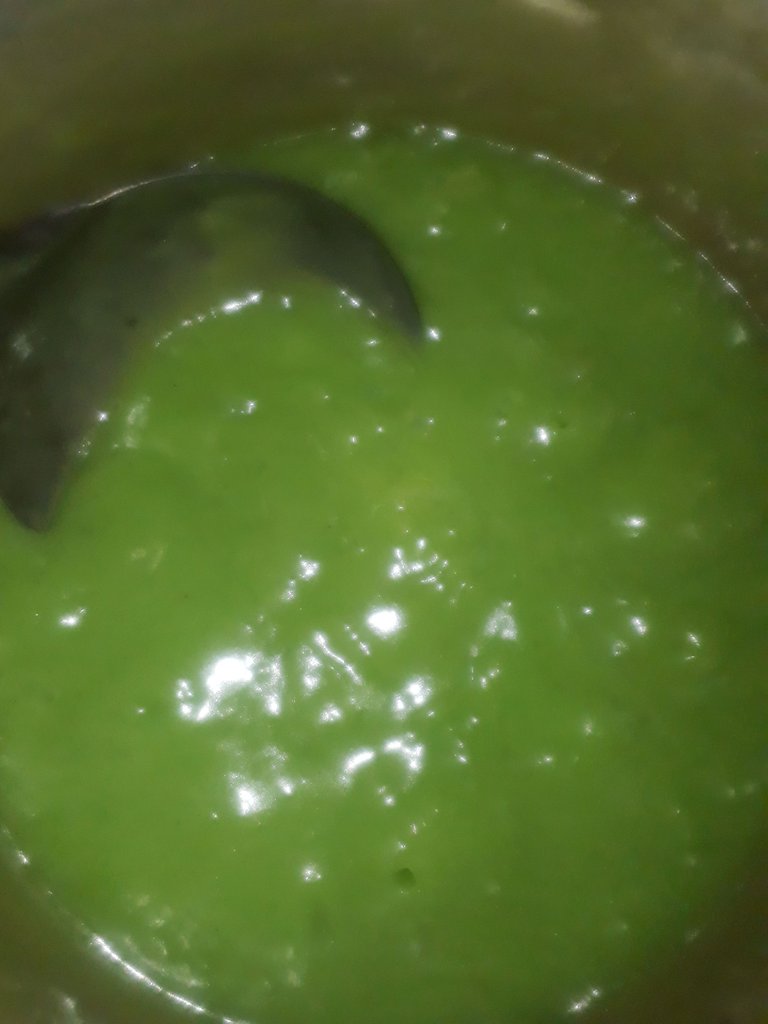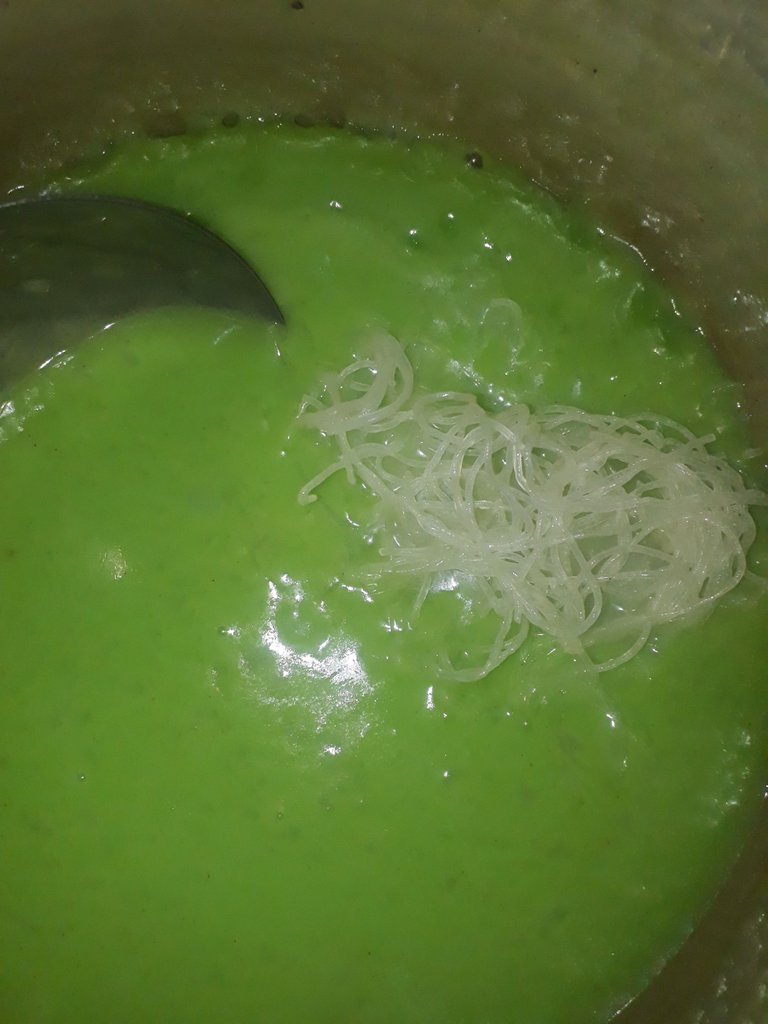 Now stir the dough then I start cooking the pudding mixture until it really thickens and the vermicelli is soft.
---
Step 7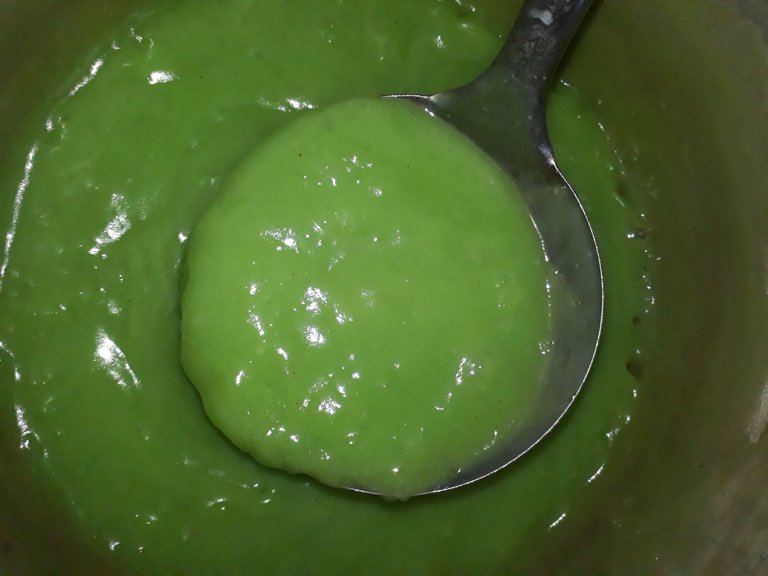 ---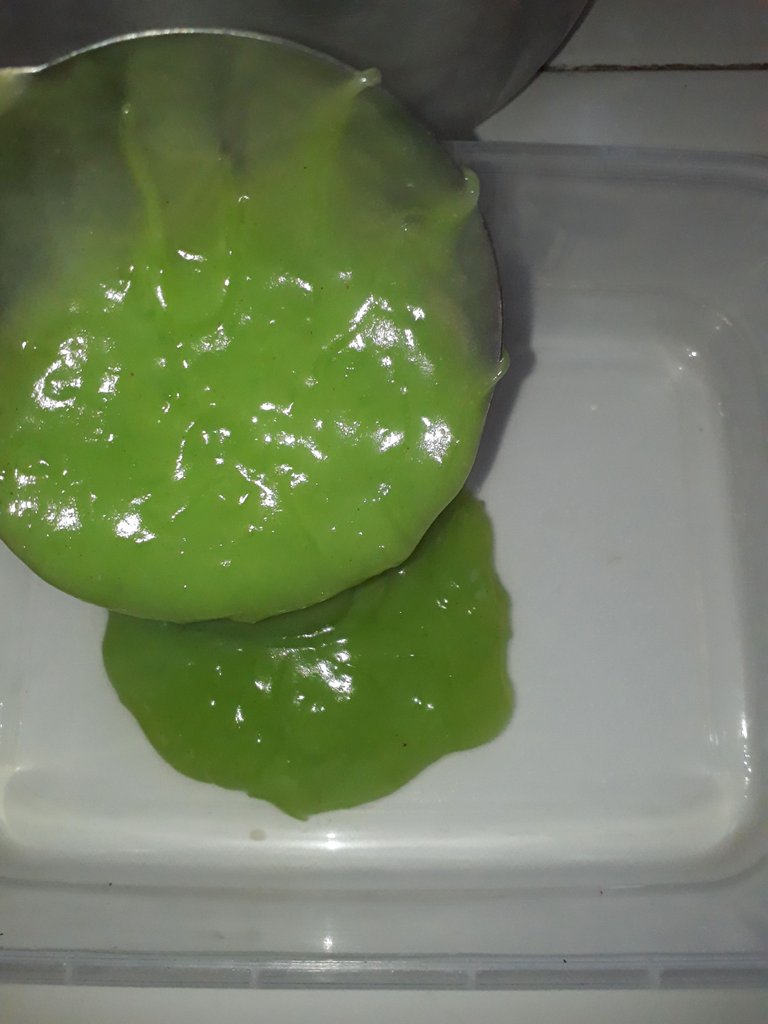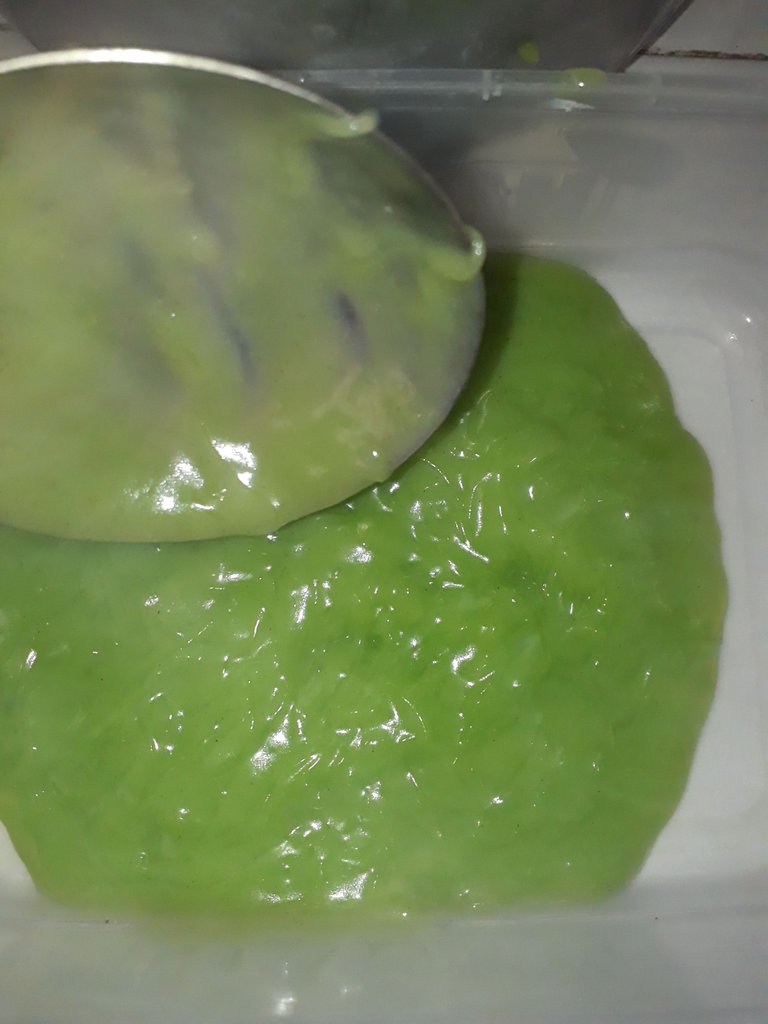 Don't forget to prepare a mold to print the dough, you can print using any type of mold. Then start entering the dough that has been cooked into the mold.
---
Step 8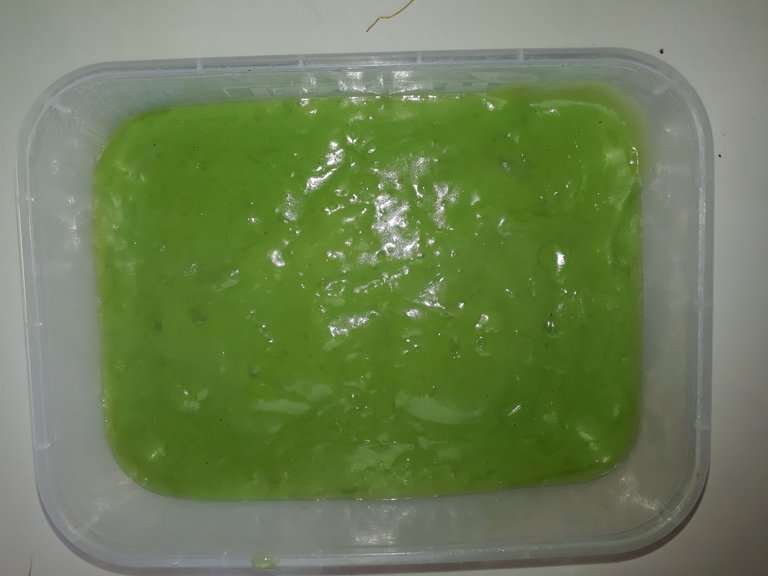 Wait for the pudding to cool and harden in the mold, then you can prepare it for serving.

Serving Method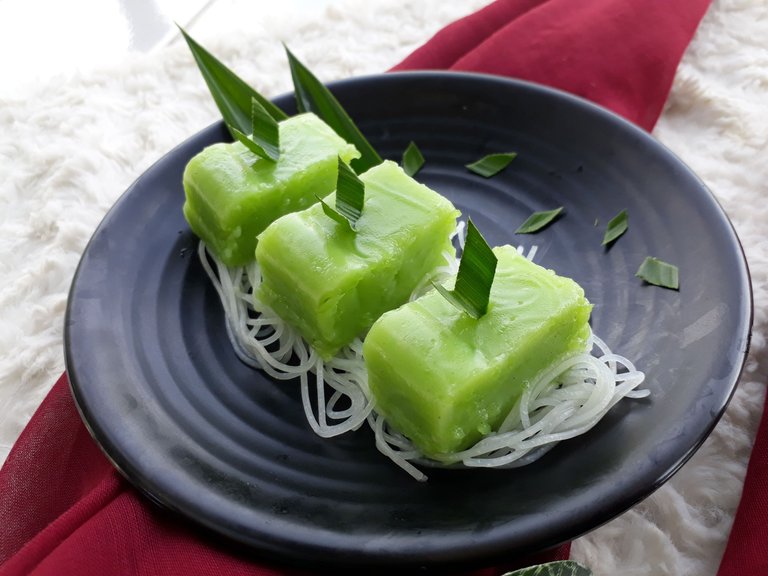 I serve the vermicelli pudding in one plate by using the vermicelli toping under the pudding. For the remaining half of the vermicelli, I soaked it in warm water to make it a topping. I cut some parts of the dessert into squares, then arranged them on top of the vermicelli by adding a touch of pandan leaves to the dessert. Now, if you like sweetness which is more delicious, you can add it with a splash of palm sugar sauce.

The taste of this dessert is very delicious, soft, a little touch of sweetness and fragrance from the pandan paste and hunkwee flour. The texture of the corn vermicelli is very pronounced, I'm sure you and your family will really enjoy this dessert. In my area this dessert is usually served on certain occasions such as family events or celebrations.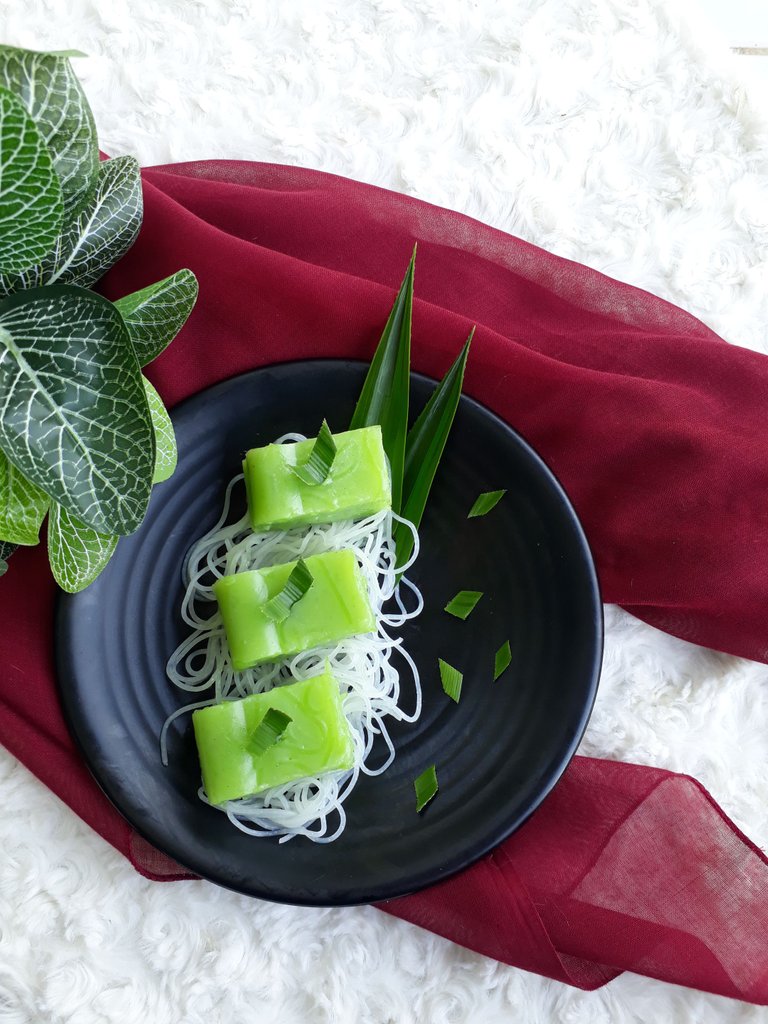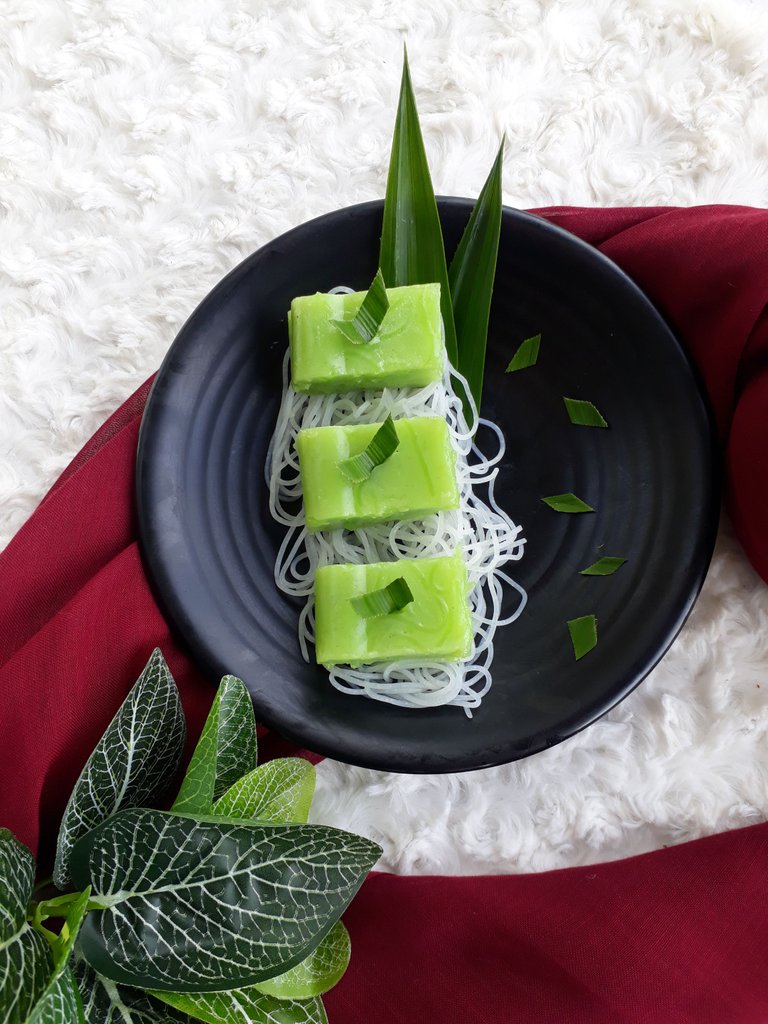 ---

This dessert is not only easy to make, but also very healthy even with the simple ingredients that I use. Hope you like my dessert recipe and also hope you all are inspired to make it. Greetings from me @nurfay.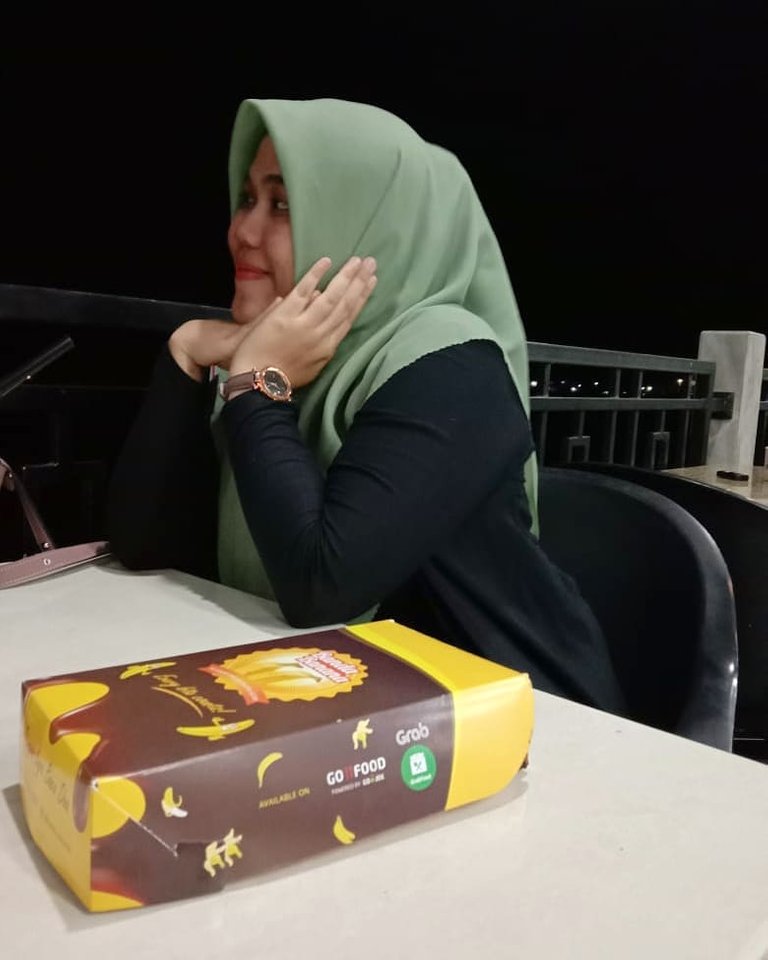 This is me?
A woman, firm and stubborn who is called "Nurul", born in July 1993, comes from Indonesia, Aceh province. My daily activity is work.
Besides working, I have several hobbies, namely reading, writing, cooking, gardening, making crafts, and traveling. From this hobby of mine, I will develop some inspiring content for all of you. I am also very happy to discuss positive new things with all of you.

All pictures are mine taken by J5prime phone

See you in the next post.