What is VINEGRET?🎆 (in the internet I met a word "the vinaigrette")
It's our national winter salad that is cooked almost for every holiday and even for everyday menu.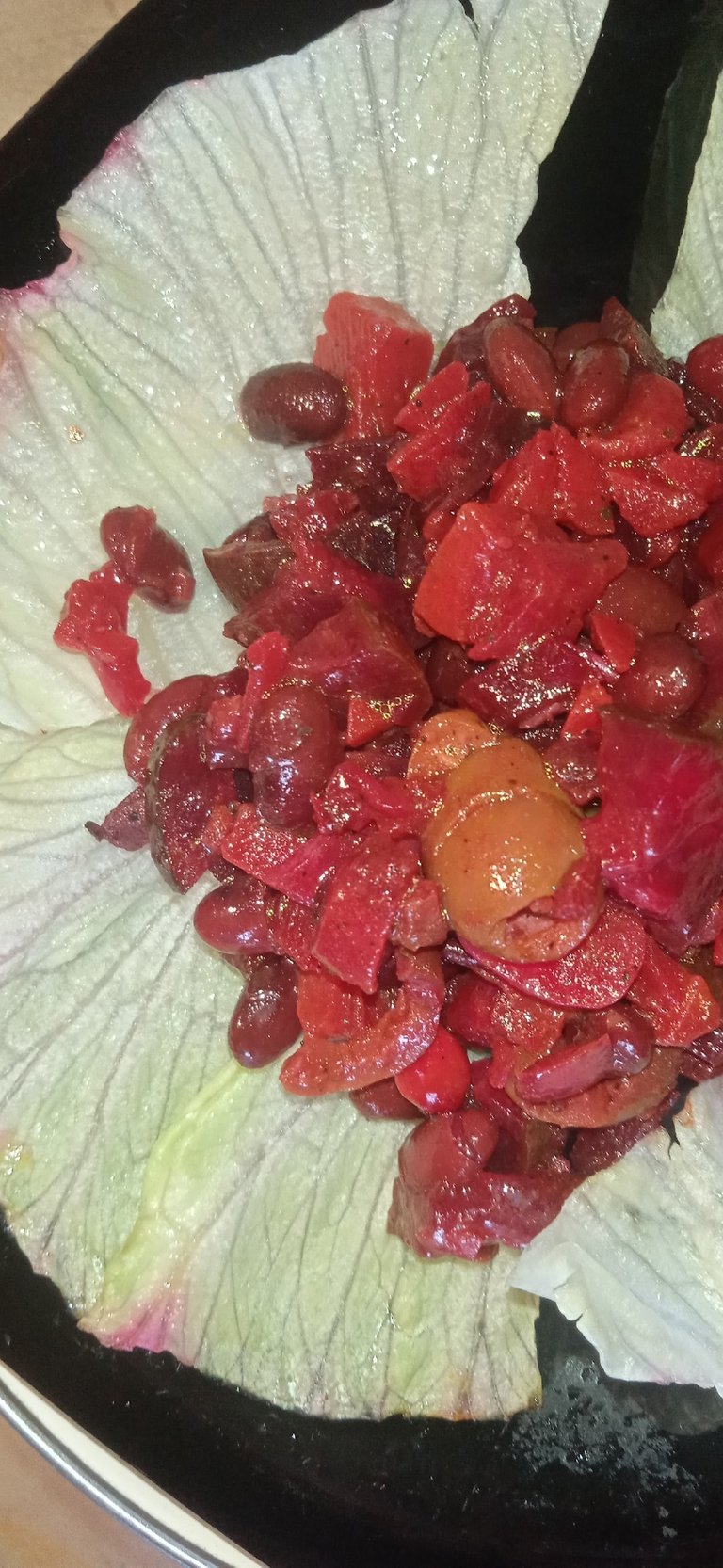 WHY?🎆
Because it consists only from vegies that are easy to find in winter.
It's cheap.
It's healthy.
It's vegan (for most people it's not an argument, but for me - yes)
And it's TASTY!
FUNNY THING🎇
In oral speech (slang) we often use the word "vinegret" for a crazy mixture of something.
*For instance: He wants this flat, in an hour he will want another one - he has VINEGRET in his head😊.
So let's try to cook it!
We need:
2 beets
2 carrots
1 glass of red beans (traditional recipe is cooked with potato, but beans are better to my mind)
1 onion
2 pickles
plant oil
greenery, garlic - if you want
At fist we need to soak our red beans for 12 hours. It will be cooked much faster, and it will be more healthy.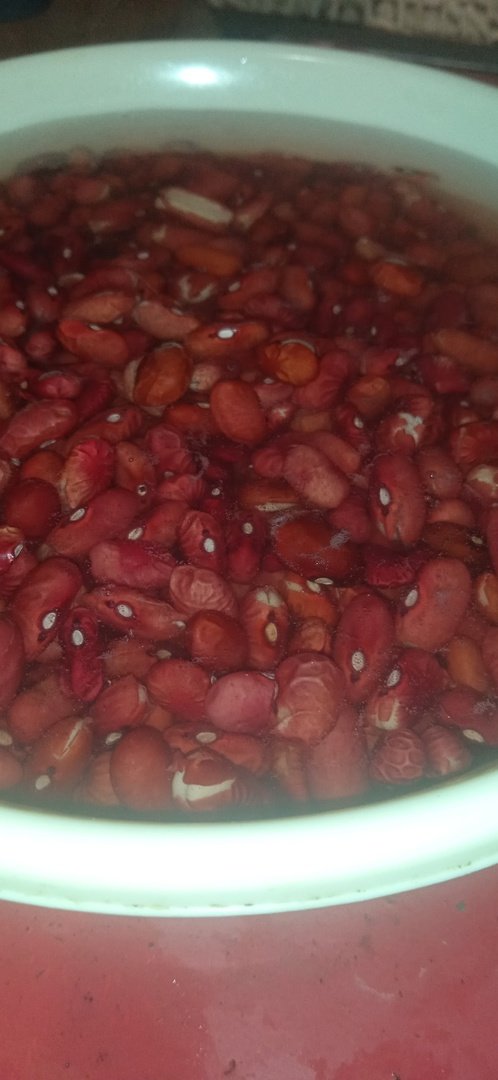 Then we bake beets and carros in the oven.
Most often people cook them in water, without an oven, but baking keeps more healthy ingredients inside.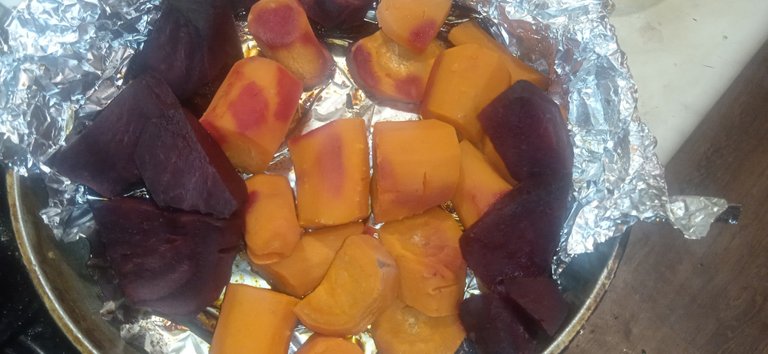 After soaking read beans should be cooked for about 30 min.
Without soaking it will be cooked only in 1,5-2 hours!
Then we cut our veggies and add there cutted pickles.
Here in Russia people often make them in summer to eat only in winter when there are no local fresh cucumbers, only imported, and they are not tasty and very expensive.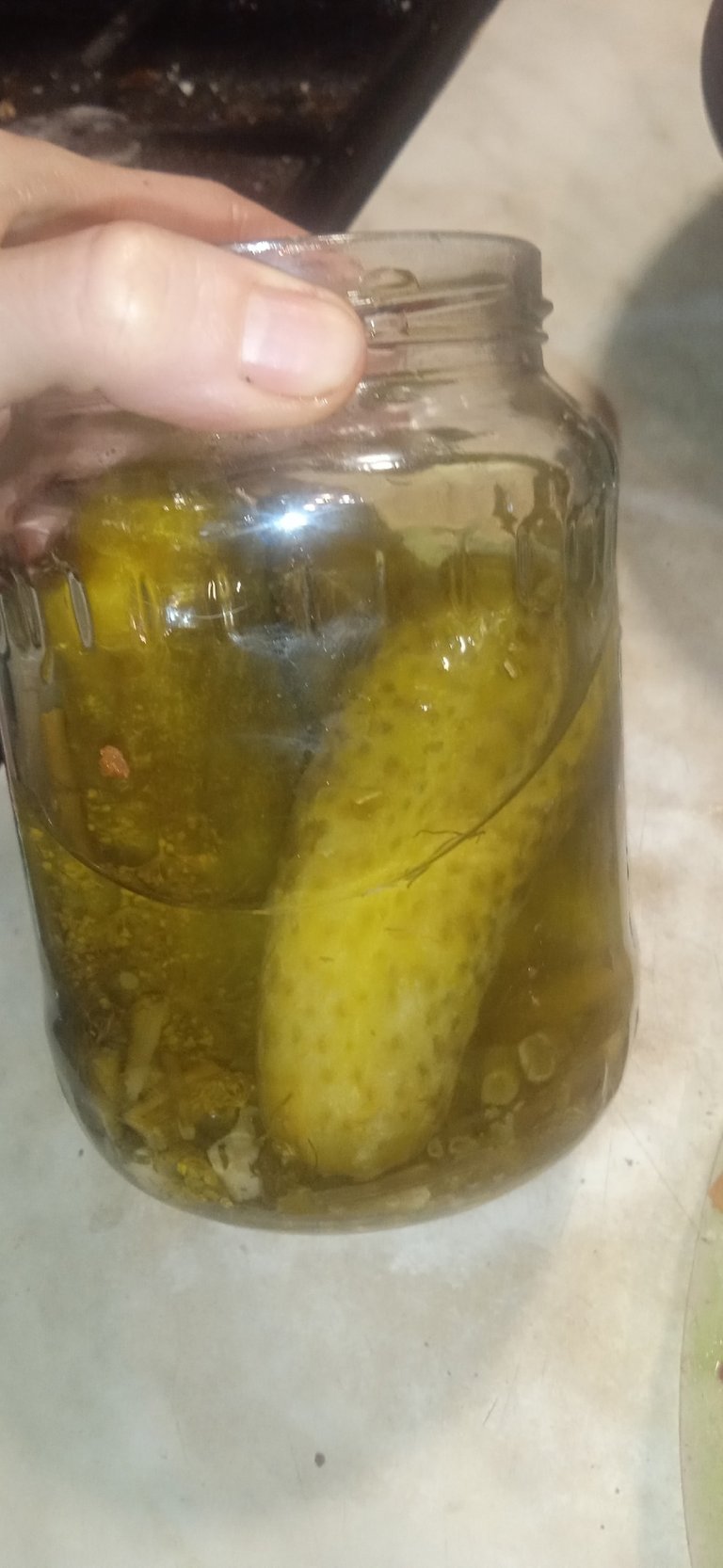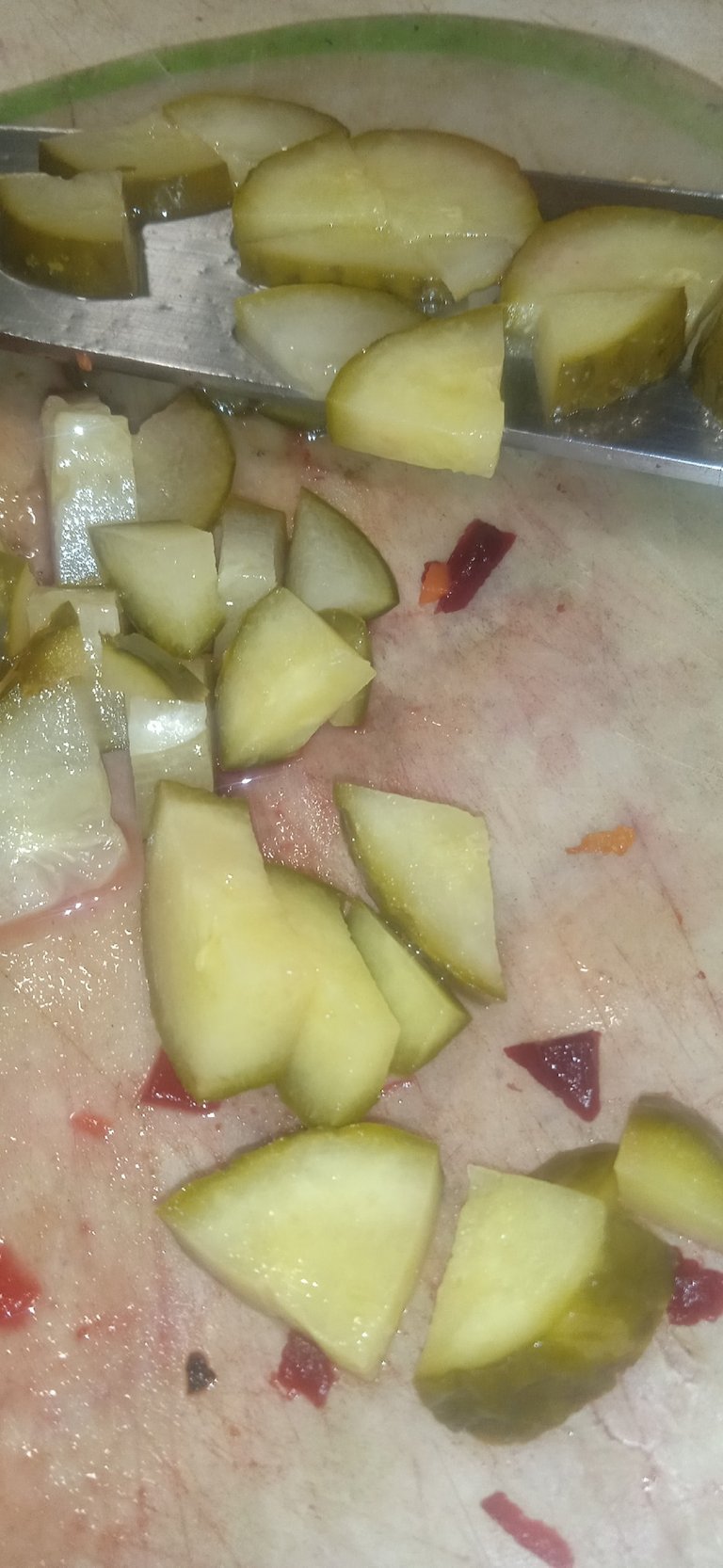 Then we add ren beans there.
READY!🎇
Some plant oil will finish this tasty and cool Russian salad.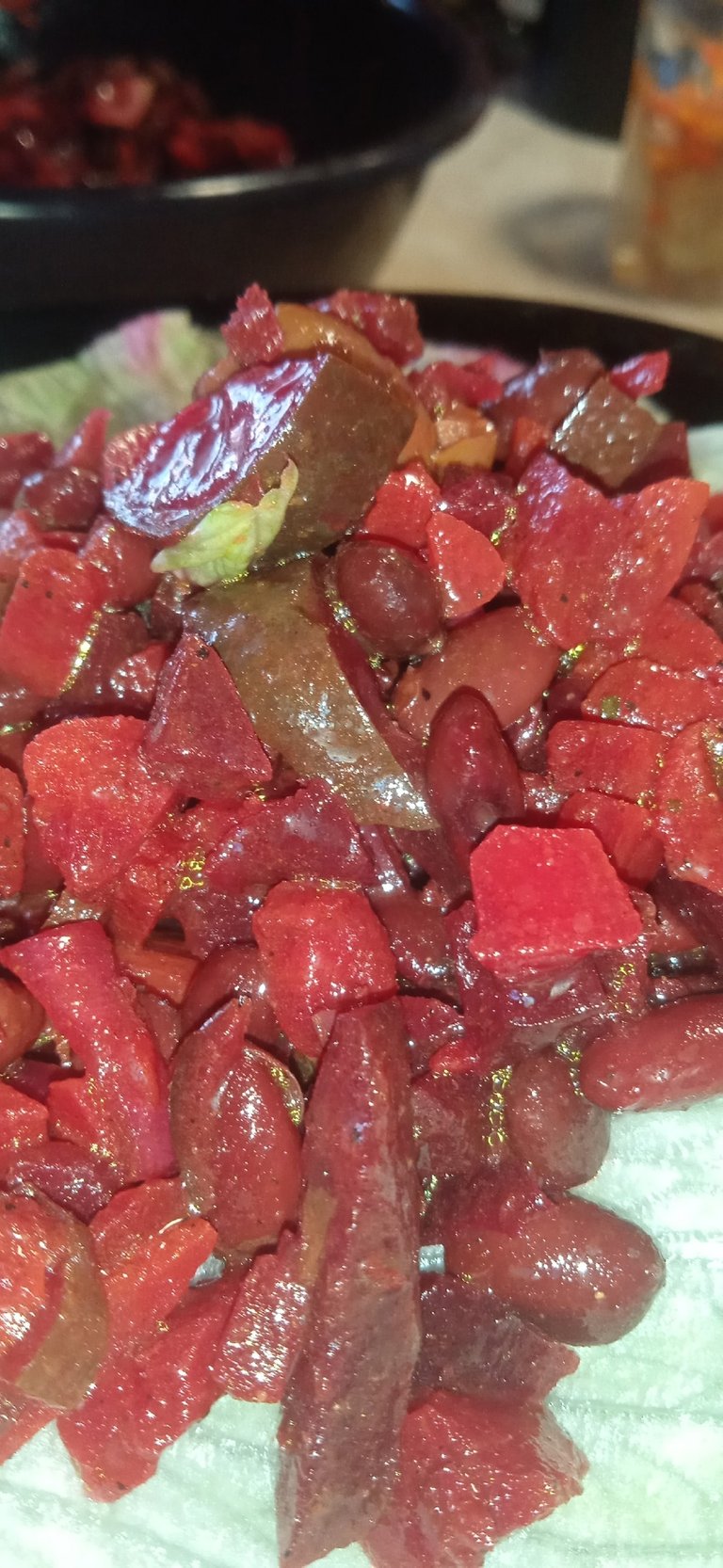 I hope my recipe is clear enough, and you don't have VINEGRET in your head now😅
Do you this salad, guys?
Will you try it?