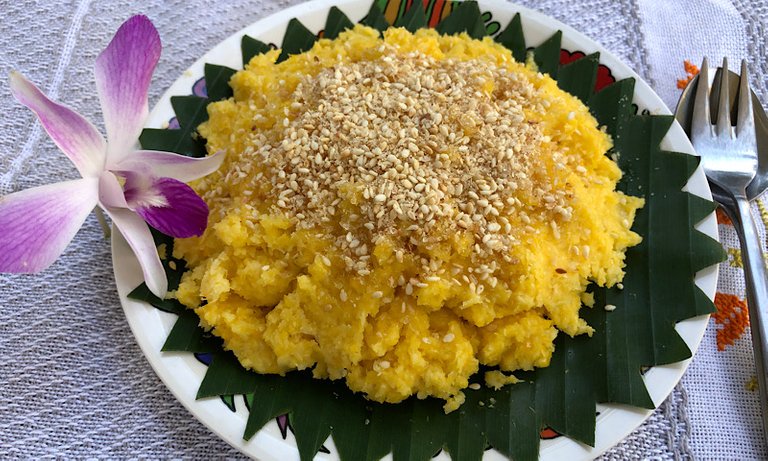 Hi you all, today I have a Khmer dessert, steamed corn with coconut to show everyone. This is an easy #plantbased recipe to make and tasty also.
If you like my recipe you can try to make it. Some people in my country like to make it for sell because so many people like to buy it.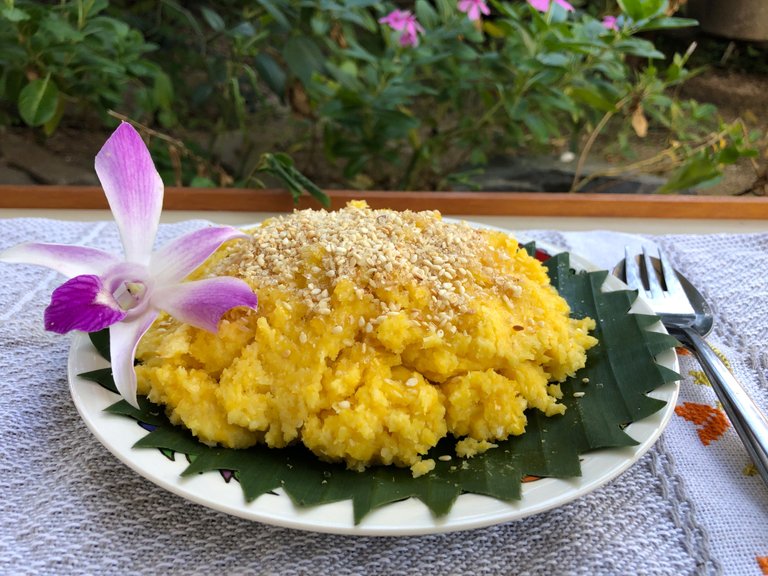 👩‍🍳 Steamed Corn-Coconut Dessert (Ital) Recipe 🔪
វិធីធ្វើពោតចហ៊ុយ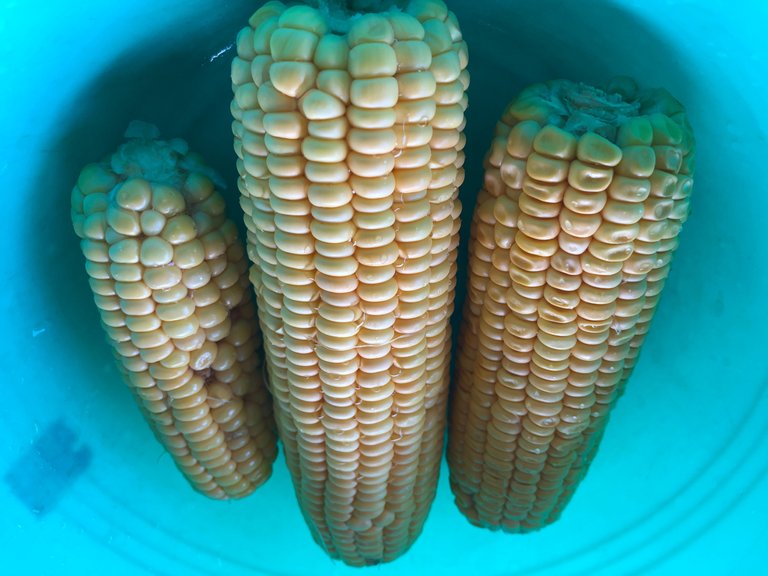 Ingredients
3 ears of corn
1/2 cup coconut meat
1/2 cup coconut milk
8 tbsp cornmeal
2 tbsp brown sugar or as you like
1/2 tsp salt
crush roasted sesame seeds as you eat
Normally we put young coconut with roasted sesame seeds also but I not have it now.
Step 1

Cut corn.

Step 2

Put coconut milk, coconut meat, sugar, cornmeal and salt mix together.

Step 3

Then grind it a little.

Steam it 20 minutes.

Step 4

After 20 minutes.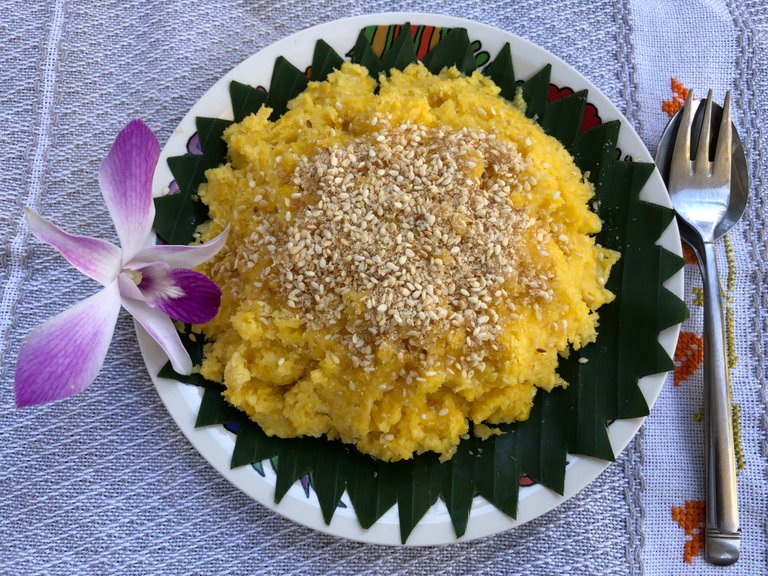 Finally, we put steamed corn on plate and add crush roasted sesame seeds and sugar on it as you eat.
If you have young coconut put it also. Now we can eat, and it smells very nice and delicious.

🙏 THANKS FOR READING 🙏
If you enjoyed this post, please upvote and reblog.