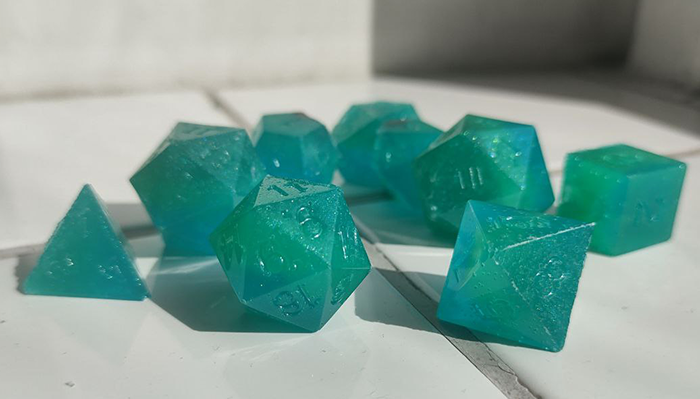 Hello!
I'm here again with a new dnd dice build :) I'm definitely more successful than my other two attempts, but I still have some basic problems.
I've said before that my previous patterns were faulty, so I made new patterns all over again. You can see my new pattern in the pictures below. Ever know it's still not perfect but it will be. Each attempt helps me learn a little more.
One of my favorite colors is green, so no matter how many bubbles there are in this set, I like it a lot. I really need to buy a Pressure pot to prevent bubbles from happening, but I'm still trying to get past my amateurishness before making such an investment as I'm still trying to solve my problems with simple things.
I used Resin when making the dice. Resin is a dangerous chemical substance, so I had to wear a mask so I couldn't breathe it. I added resin mica powder and mixed it slowly to avoid bubbles as much as I could, but as you can see, this was not a solution. There are still bubbles in the dice.
WORK IN PROGRESS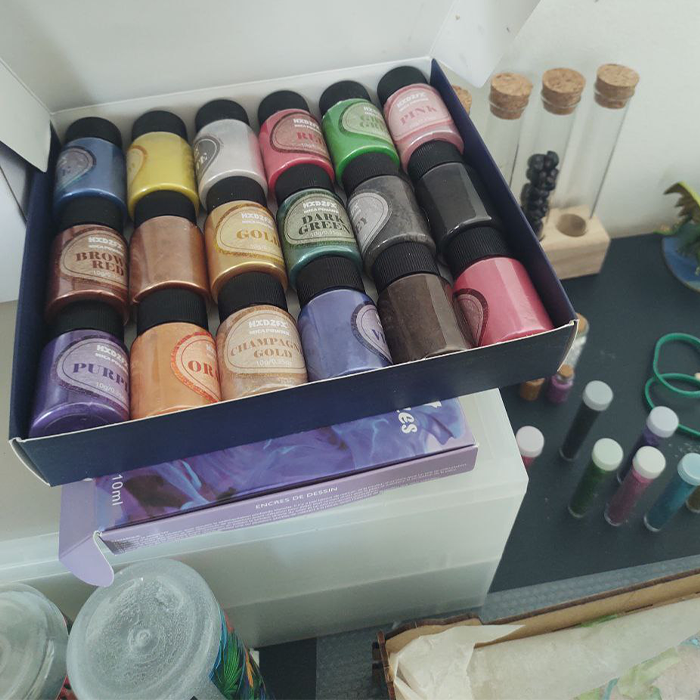 These are the mica powders I use for coloring the dice. I still have these colors and I mixed the colors together while making these green dice.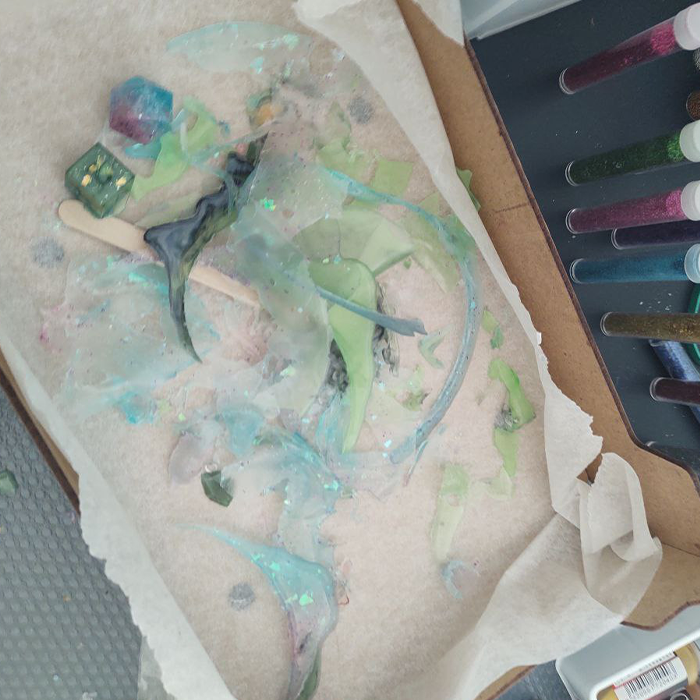 This area you see is my garbage :D When I pour the resin into the molds, most of the time the resin overflows and leaves such a garbage behind. These can't be used anywhere, they're completely garbage.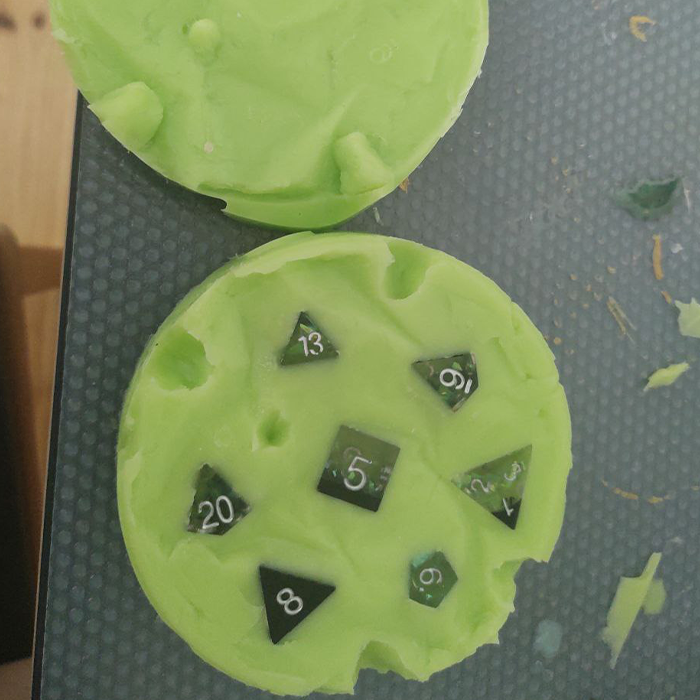 This is the dice set I used to make the silicone cup. I haven't taken them out of the mold here yet. I need other sets of dice when making molds.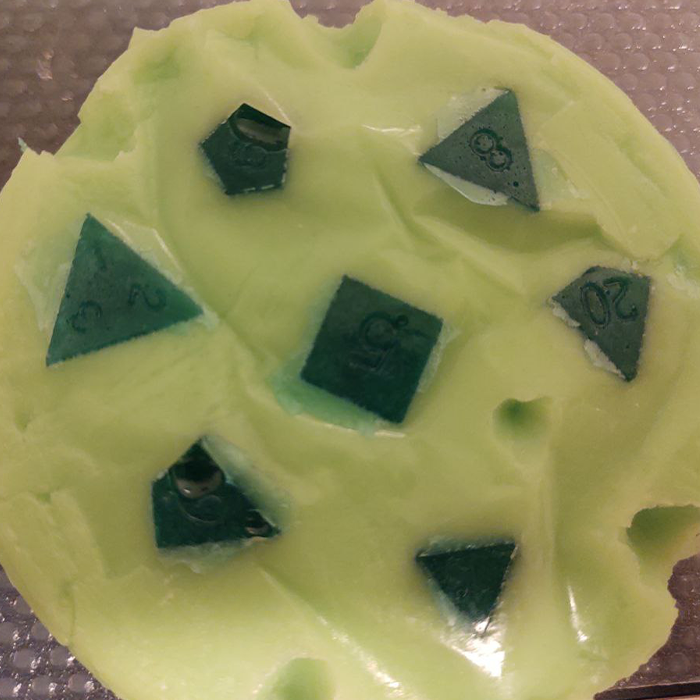 You can clearly see my bubble problem in this picture. In this way, when there was a gap larger than the bubble, I had to prepare extra resin to fill the gaps and close the mold again.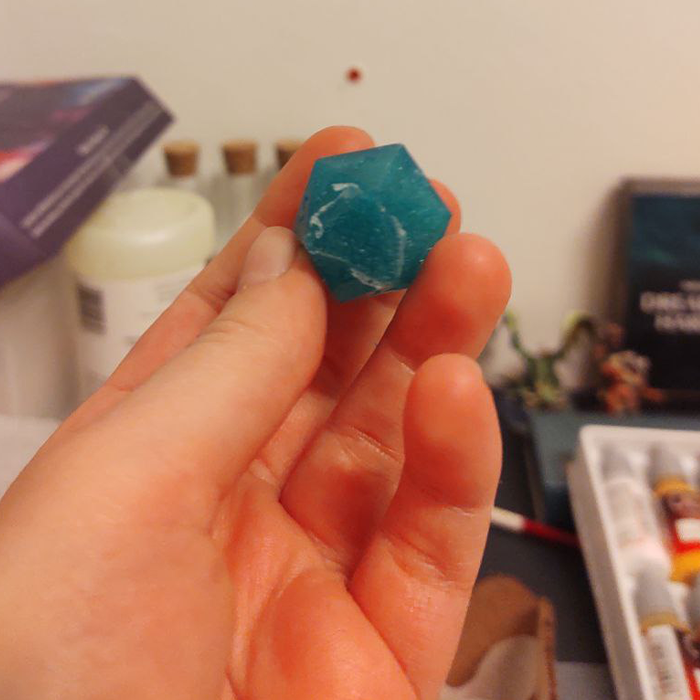 When the silicone comes out of the mold, there are residues like this and I cut and sand them.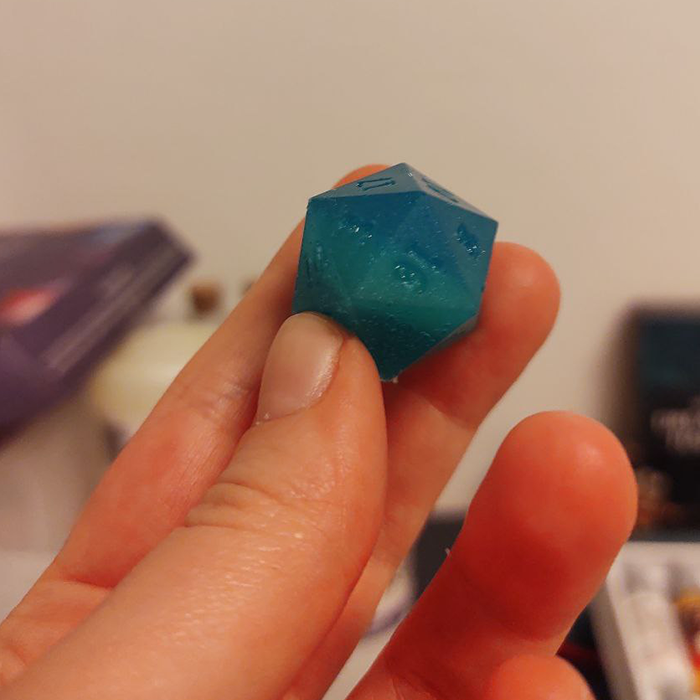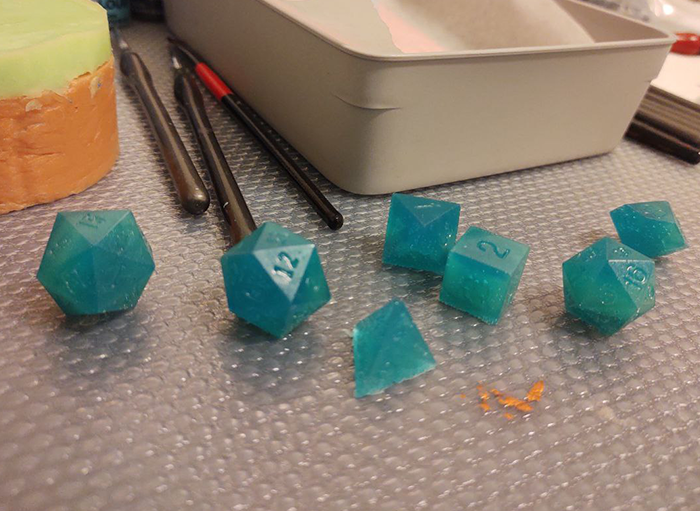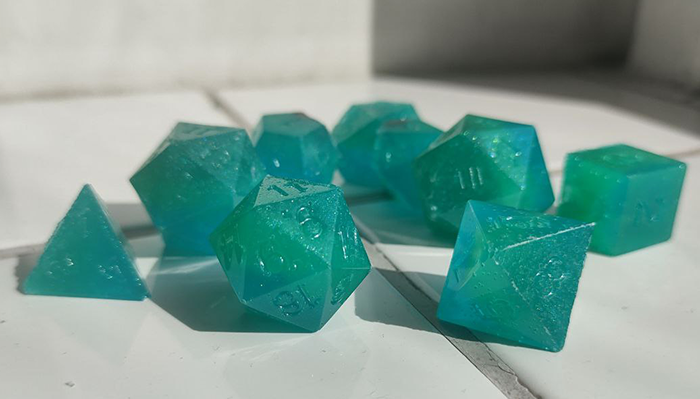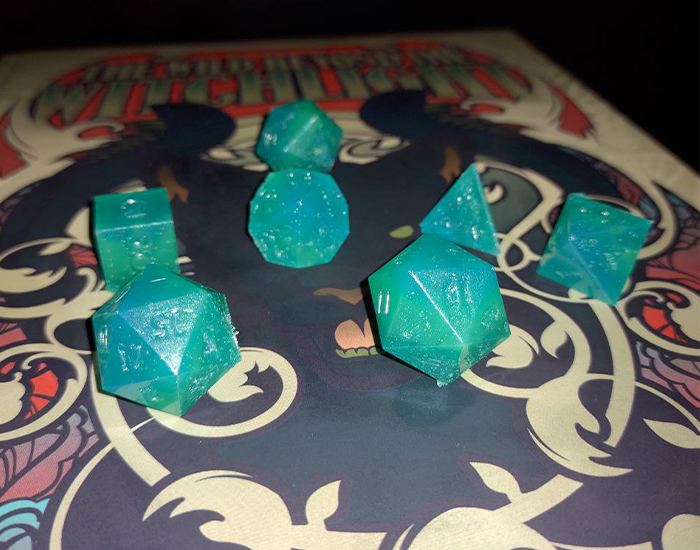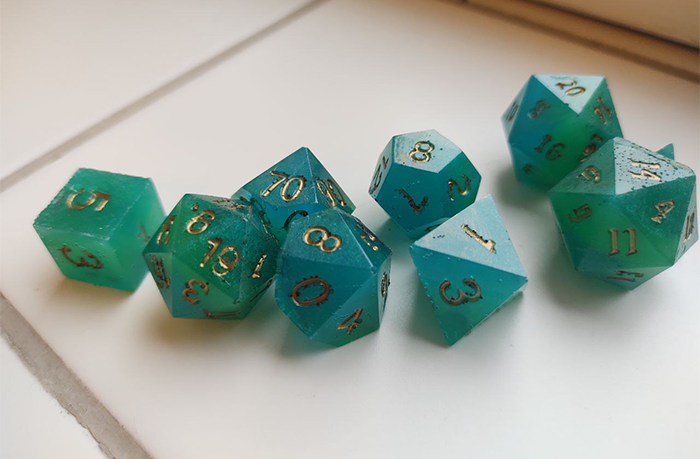 Before I painted the inside of the numbers, I didn't realize that I had such serious little bubbles. Ah, but I had to paint the numbers or these dice wouldn't really be usable.

++Thank You++