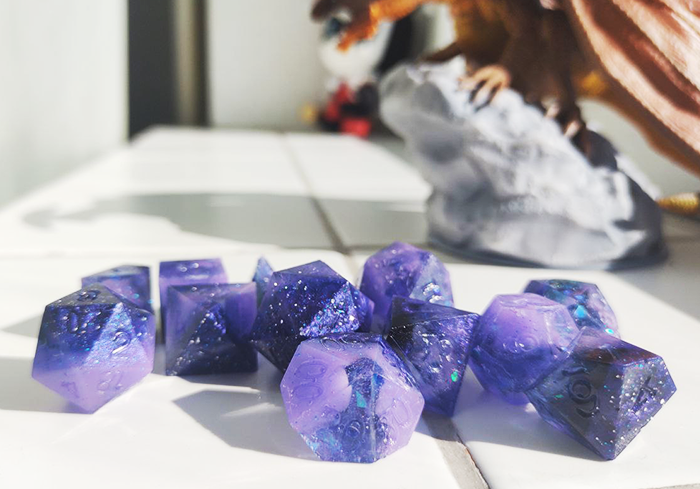 Hello dice lovers :)
Actually, my morale has been really low since yesterday. Yesterday my business announced that it was going to shrink and I was unemployed. I am really surprised and very sorry but there is nothing I can do. Life goes on. Before I get completely immersed in my portfolio work, I wanted to share here the happiest thing I've done recently. Because I've been fired, I'm going to postpone my pressure pot purchase plan until I find a job. It looks like my bubble problem will continue for a while. Actually, it's not like I got fired. I curse war... One of the consequences of war. No war is good. :(
I made this set of dice for another of our friends that we play dnd with every Friday. Goliath is playing a Druid right now and he specifically asked me for a purple dice set. This time my bubbles are much less and I really like the colors.
I used silicone molds that I prepared myself while making the dice. The main material of the dice is epoxy resin. I also used both mica powder and alcohol ink for coloring. In about 12 hours, my resin dried and I took it out of the mold.
WORK IN PROGRESS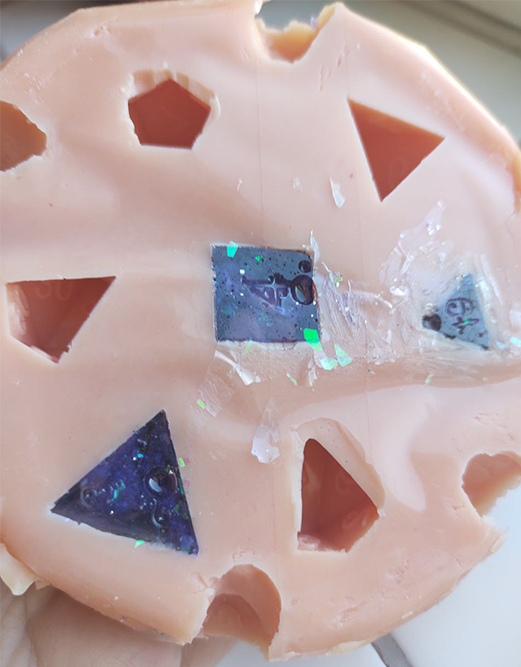 Again, I had big bubbles, but these are easily compensated. To fix this, I prepare the resin mixture once more and close the mold again and wait.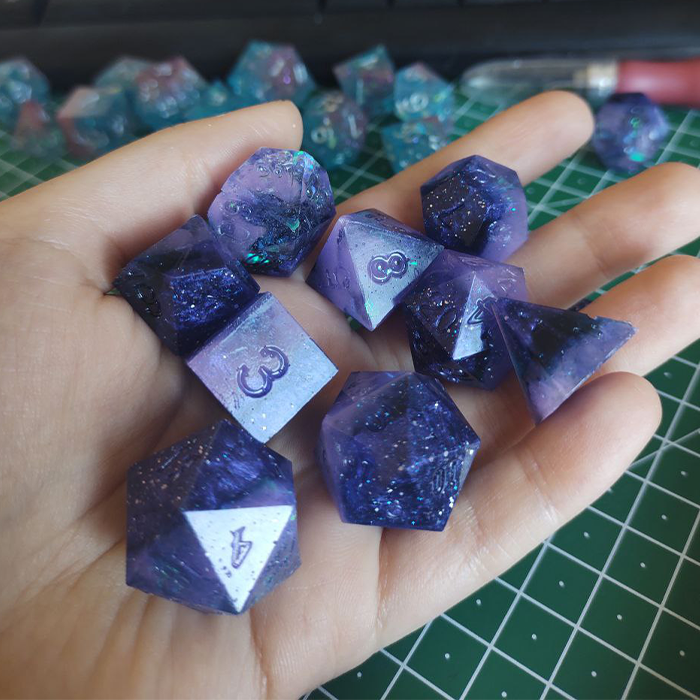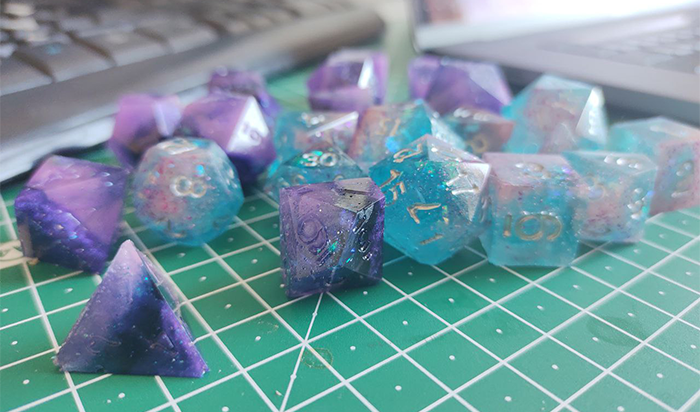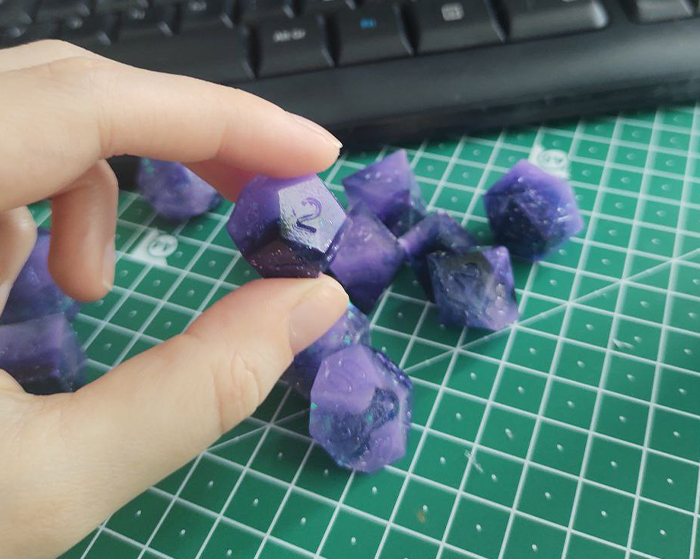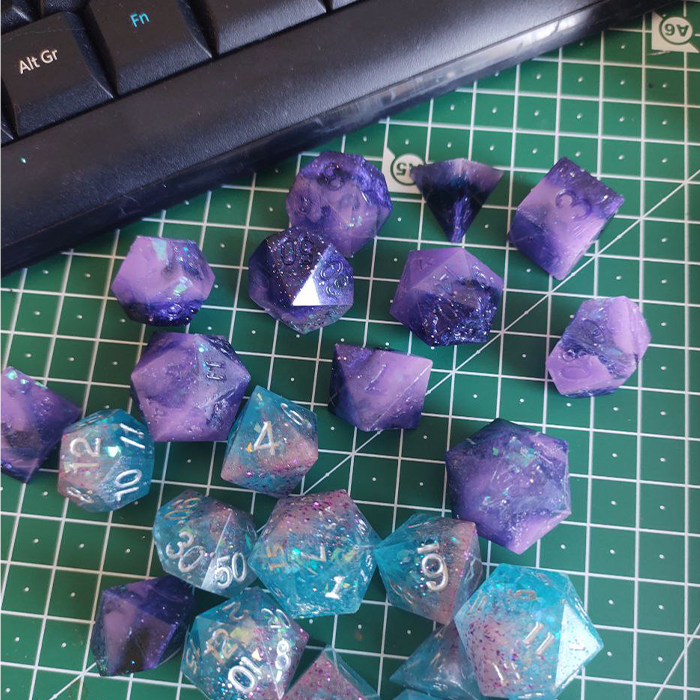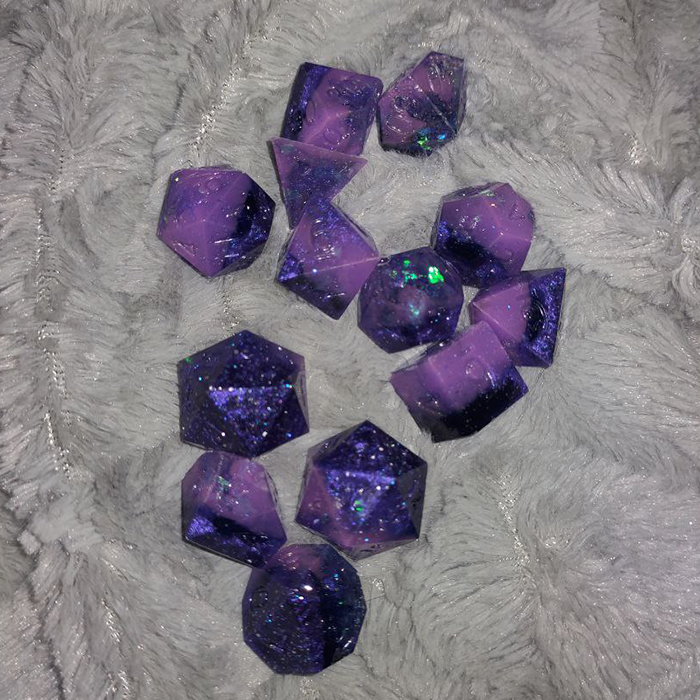 Instagram
Artstation
Twitch

++Thank You++