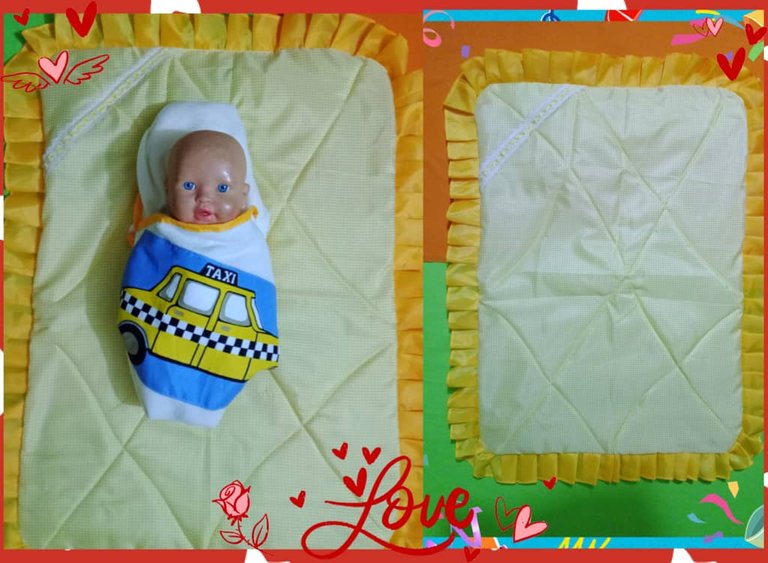 ---
INGLÉS
Greetings creative community around the world, happy and blessed Saturday together with family and friends, today I share with you the elaboration of a baby kit: Blanket and quilt; the arrival of a baby is a reason for joy and celebration in the family, the month of December God blessed us with the arrival of a new member; my nephew Aaron, we are all very happy for his arrival and committed to take care of him, with much love I sewed for him several lingerie and clothes that later I will share with you, to make the quilt and blanket I used yellow fabrics in various shades, I show you the process of elaboration.
ESPAÑOL
Saludos comunidad creativa en todo el mundo, feliz y bendecido sábado en unión de familiares y amigos, hoy comparto con ustedes la elaboración de un kit para bebé: Manta y acolchado; la llegada de un bebé es motivo de alegría y celebración en la familia, el mes de diciembre Dios nos bendijo con la llegada de un nuevo miembro; mi sobrino Aarón, todos estamos muy felices por su llegada y avocados a cuidarlo, con mucho amor cosí para él varias lencerías y ropa que más adelante compartiré con ustedes, para hacer el acolchado y la manta utilicé telas amarillas en varios tonos, les muestro el proceso de elaboración.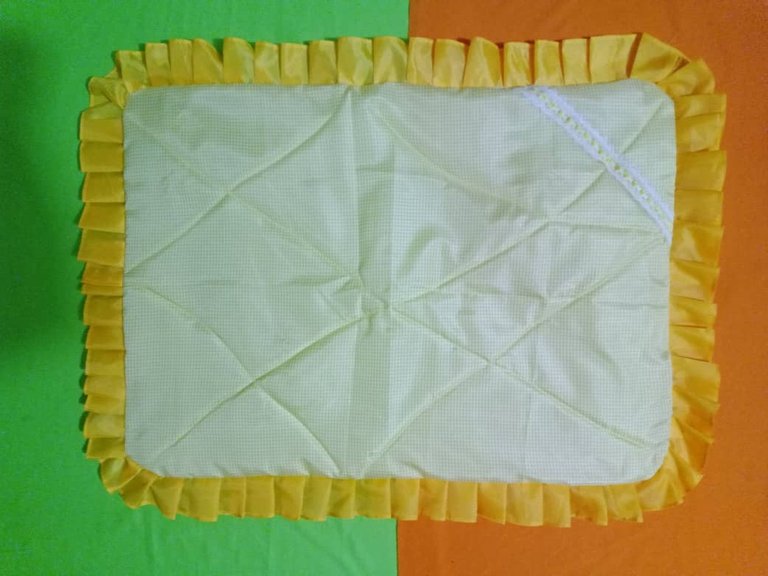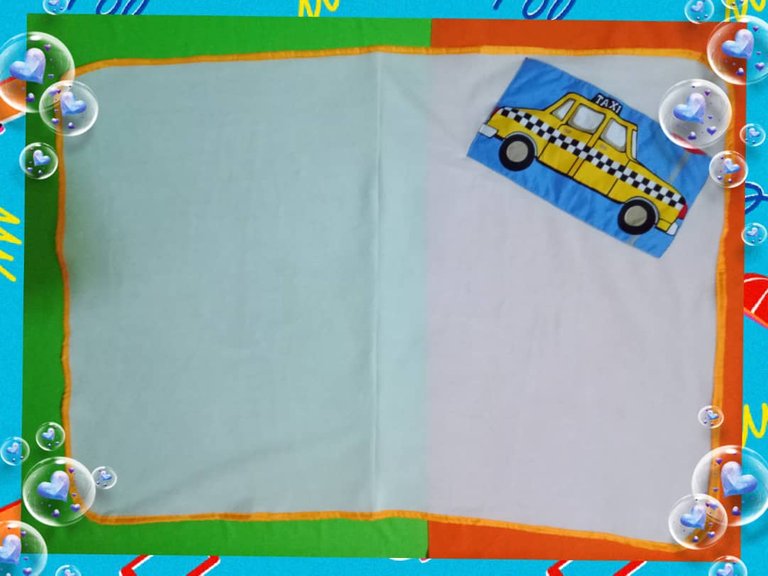 ---
What do we need?
The fabrics and materials used for this project were:
Polar blanket
Vichy
Taffeta lining
Wadding
Scissors
Ribbons
Sewing machine
Thread
¿Qué necesitamos?
Las telas y materiales utilizados para este proyecto fueron:
Manta polar
Vichy
Forro tafeta
Guata
Tijera
Cintas
Máquina de coser
Hilo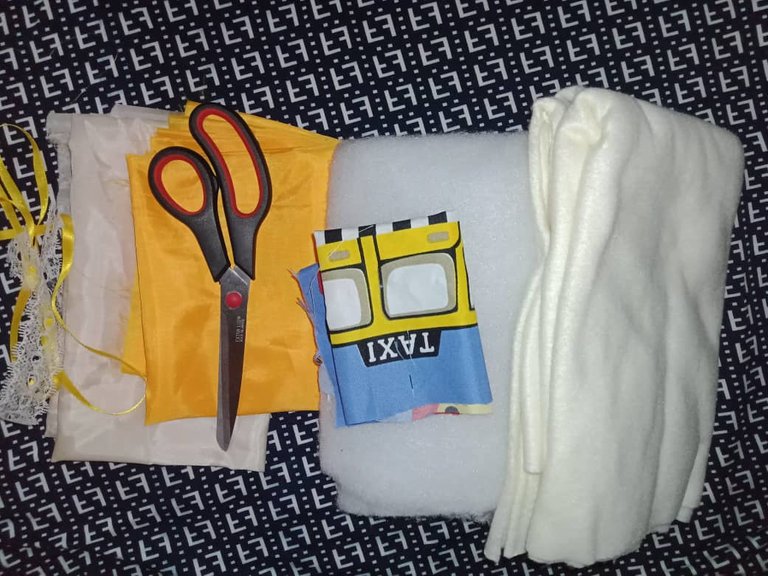 ---
How do we do it?
For the quilt I cut a rectangle of 60 * 40 cm in vichy fabric and wadding and made round cutouts in the corners, then I placed the wadding under the fabric, pinned and sewed with straight stitch forming rectangles and also sewed the ribbon at one of the ends.
¿Cómo lo hacemos?
Para el acolchado corté un rectángulo de de 60 * 40 cm en tela de vichy y guata e hice cortés redondos en las esquinas, luego coloqué la guata debajo de la tela sujeté con alfileres y cosí con puntada recta formando rectángulos también cosí la cinta en uno de las puntas.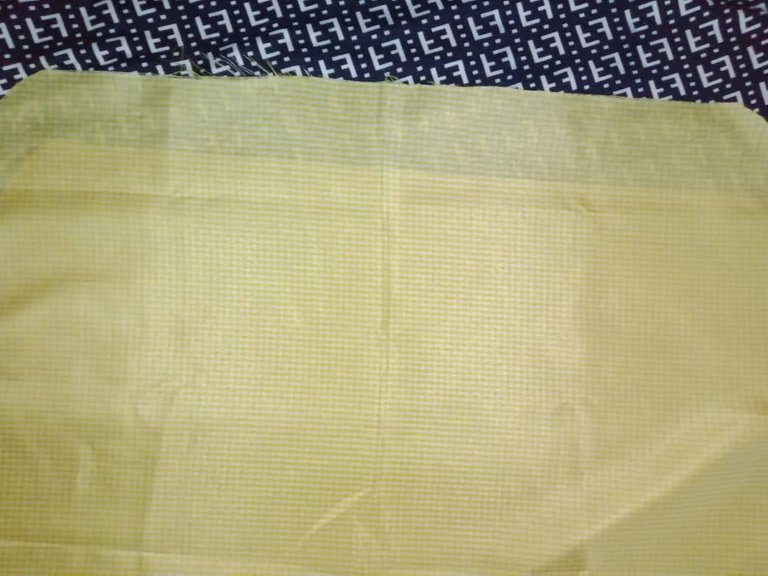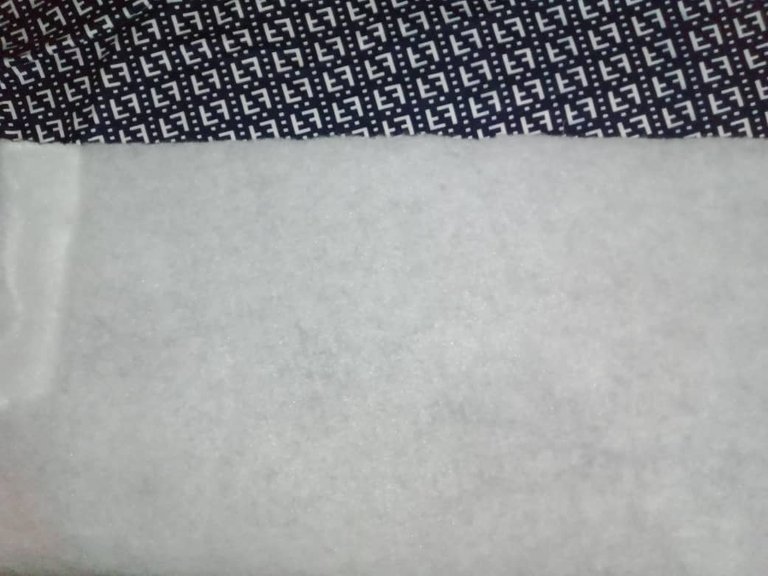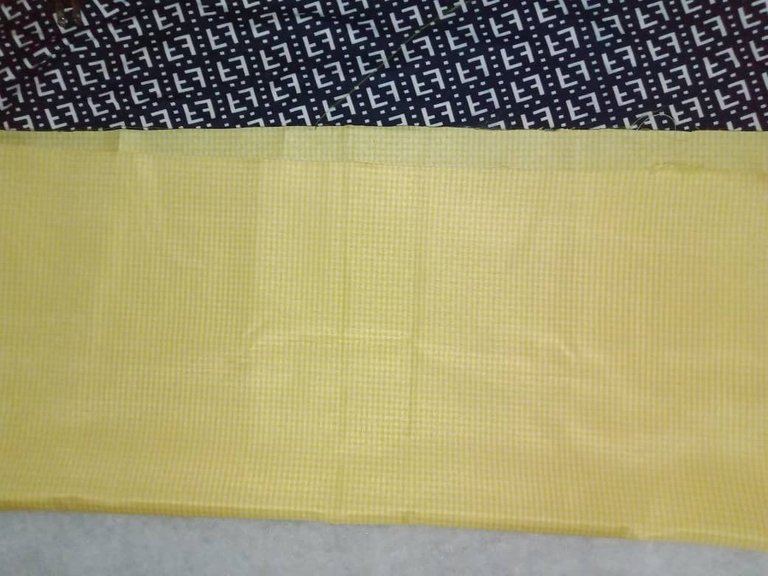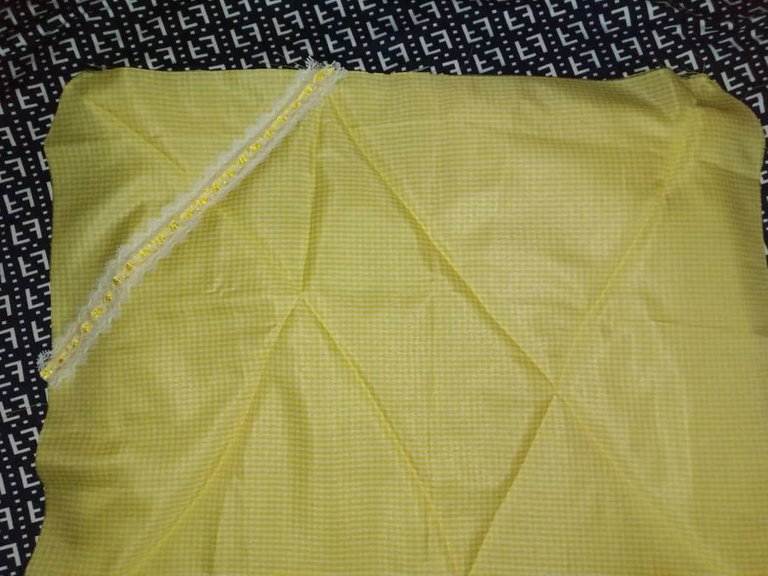 ---
I cut 7 strips of taffeta lining and sewed a hem to 5 of them, with these I will make the ruffle of the quilt and the remaining ones to sew a bias to the blanket.
Corté 7 tiras de forro tafeta y cosí un dobladillo a 5 de ellas, con estas haré el volado del acolchado y las restantes para coser un sesgo a la manta.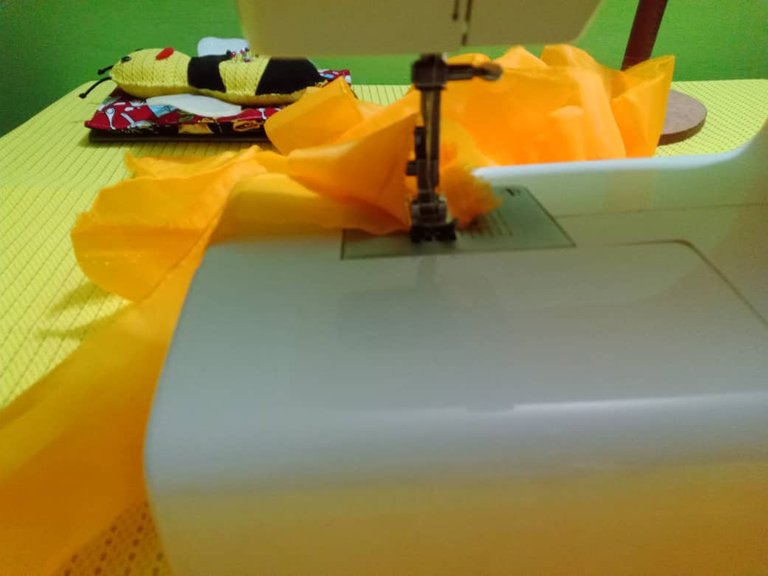 ---
I sewed the ruffle to the quilt right sides together, making a 3 cm fold, then I pinned the ruffle to avoid any hitches in the seam.
Cosí el volado al acolchado enfrentado derecho con derecho haciendo doblez de 3 cm, luego sujeté el volado o rufles con alfileres para evitar trabas en la costura.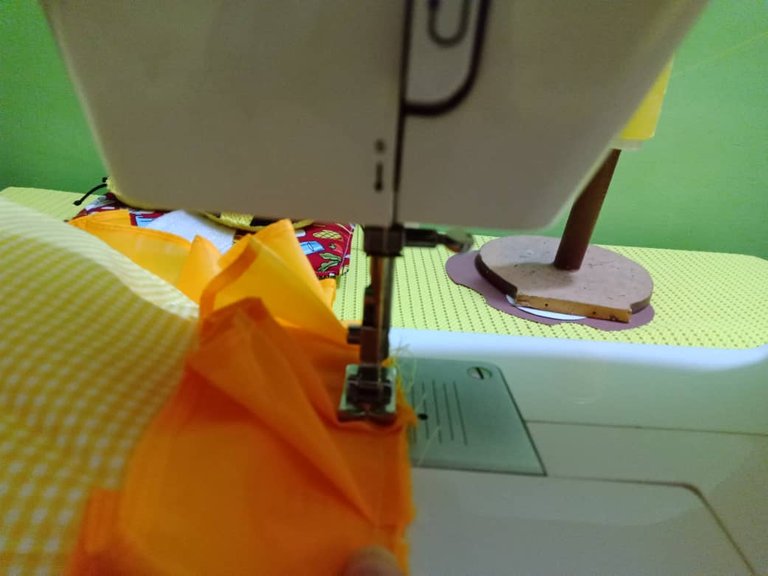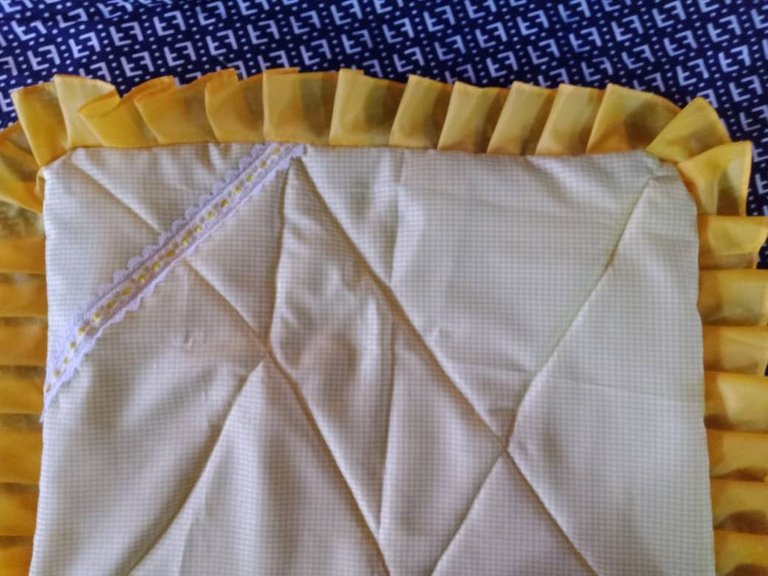 ---
I put the lining on the top, pinned it and sewed with a straight stitch around the quilt leaving a 10 cm opening to turn the piece over.
Puse el forro en la parte de arriba sujeté con alfileres y cosí con puntada recta el contorno del acolchado dejando una abertura de 10 cm para voltear la pieza.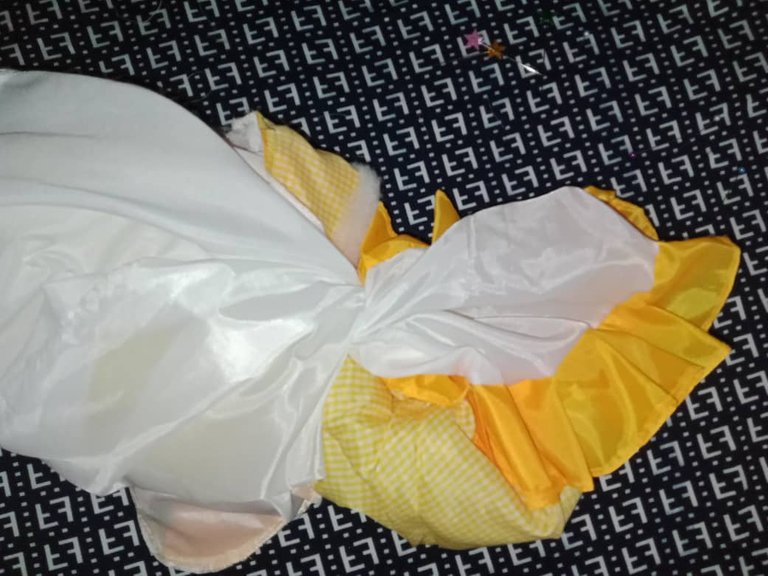 ---
To make the blanket, I cut the rounded ends and sewed the bias binding at the back, then turned it forward and made a 1.5 cm fold and sewed with a straight stitch.
Para hacer la manta corté las puntas redondeadas y cosí el sesgo en la parte trasera, luego volteé hacía adelante e hice un doblez de 1, 5 cm y cosí con puntada recta.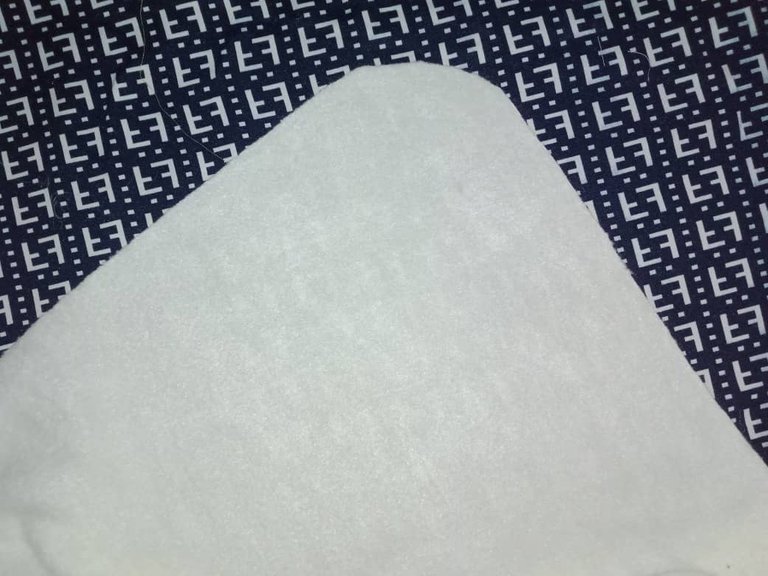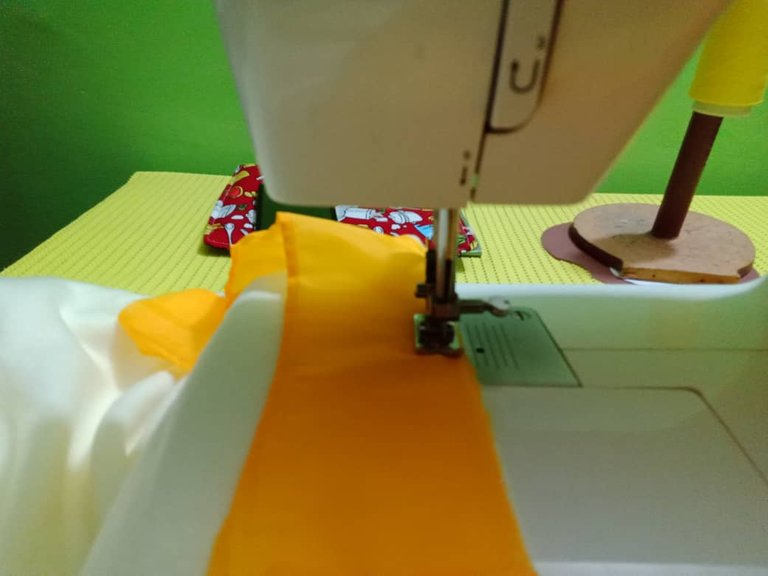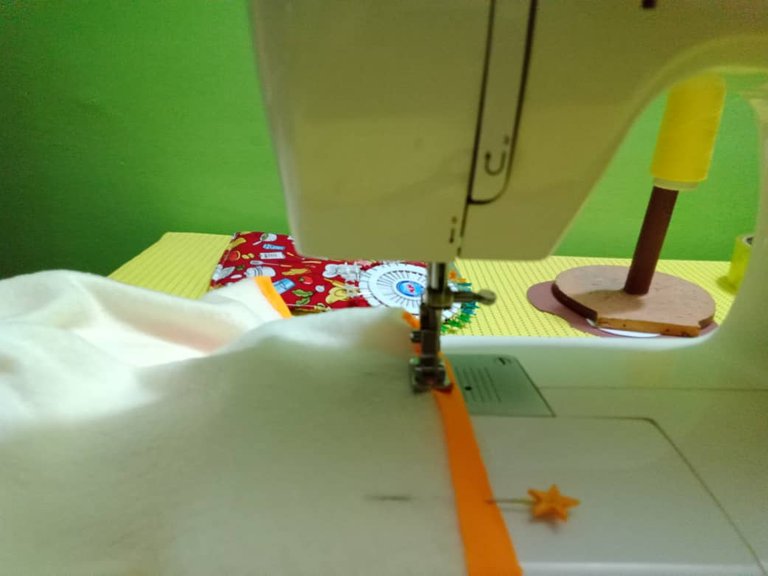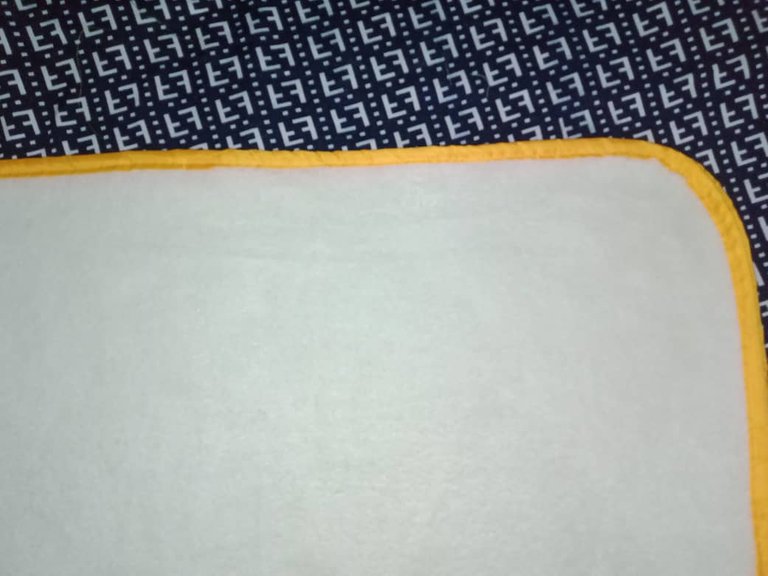 ---
To embellish the blanket I pinned the image of the carriage and sewed with a straight stitch.
Para adornar la manta sujeté la imagen del carro con alfileres y cosí con puntada recta.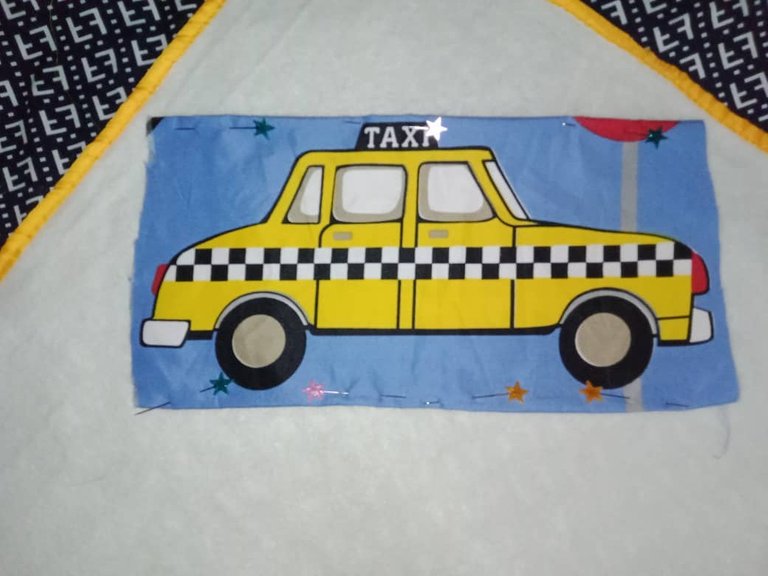 ---
So is finished the project of quilted blanket to keep the baby warm and safe from the cold, sewing for babies is very exciting for me, it is also important to select suitable fabrics and tapes that do not cause irritation to the baby's skin, the fleece blanket is a very soft ideal for keeping babies warm.
Así está terminado el proyecto de acolchado manta para mantener al bebé abrigado y a salvo del frío, coser para bebés es muy emocionante para mi, además es importante seleccionar telas y cintas adecuadas que no causen irritación en la piel del bebé, la manta polar es una muy suave ideal para abrigar a los bebés.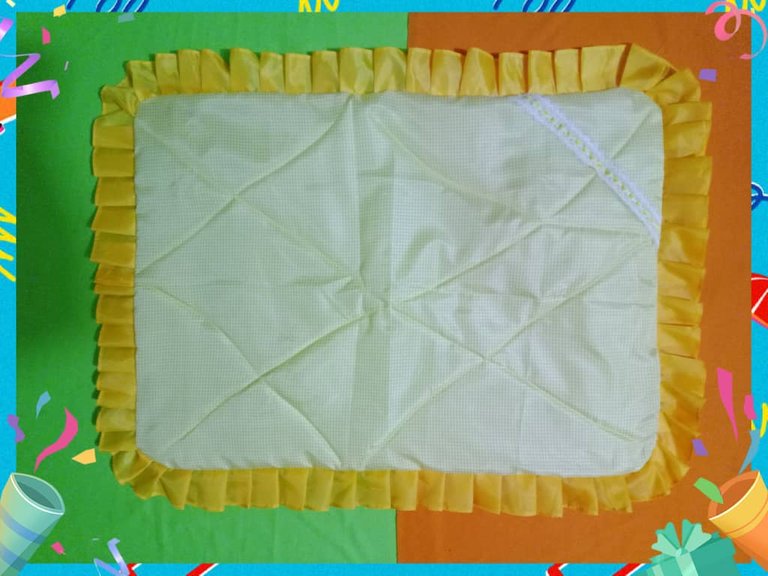 ---
---


---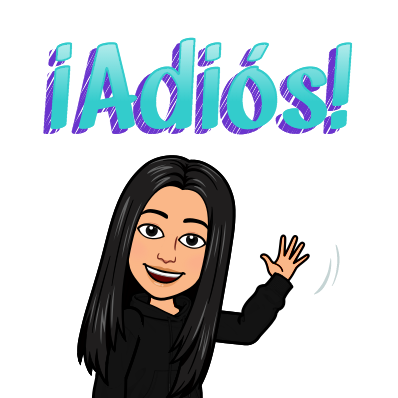 ---
Translated with
https://www.deepl.com/translator
          All images are my own, captured by a Síragon LC-3000 camera. 
                                                               
   Todas las imágenes son de mi autoría, capturadas por una cámara Síragon LC-3000.