Hello everyone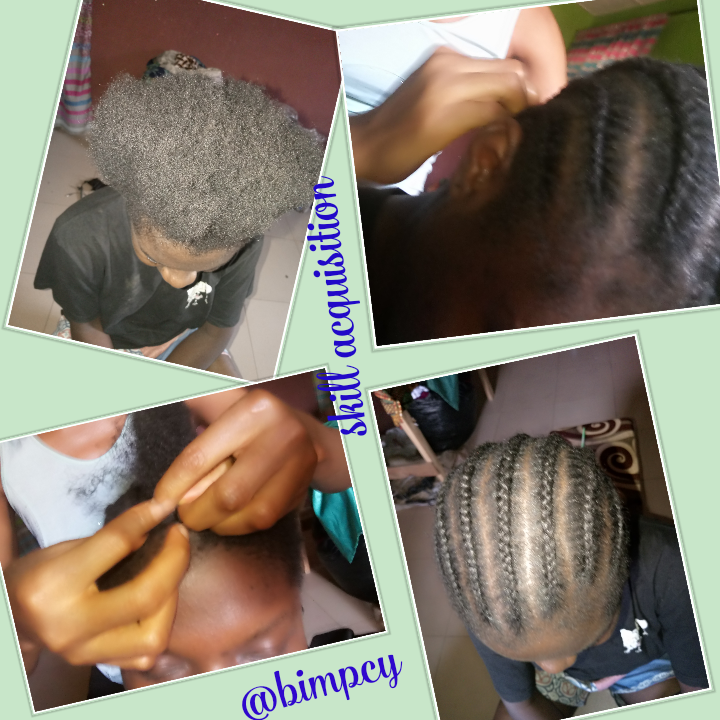 It's a great pleasure to be here again after awhile, for more than a week now, I have been down with fever, after taking self medication it seems like nothing was happening, which was a bad idea in the first place, I had to visit a pharmacist who later prescribed some drugs for me to use, thank God I'm well and sound now.
While I was I bit down, I had my niece with me who came to visit me during the course of the election period, she was of great help to me when I was sick, at that time when I couldn't do anything on my own she was there for me.
Last week, we were sitting and talking, having nice time together when I noticed her hair was old, I told her to loose her hair so I can help her to make it, though, I used to try it sometimes, that was about 7years ago but even as at then, I wasn't perfect, I was just trying my best to at least know the basics on how to plait and braid hair. She laughed and asked if I could really do it, but I told her I will try, out of fun, she did what I proposed and the show began 😃😃😃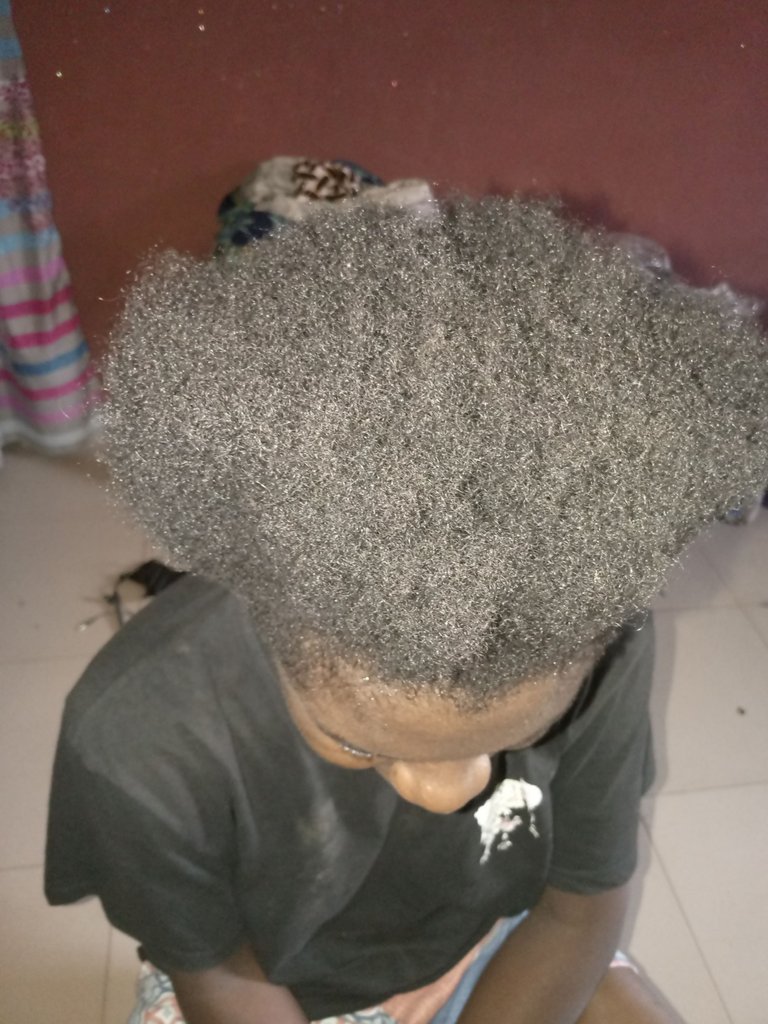 I didn't want it to be too much, so I decided to make it the whole hair to ten. She loosen her hair, comb it and I started weaving it.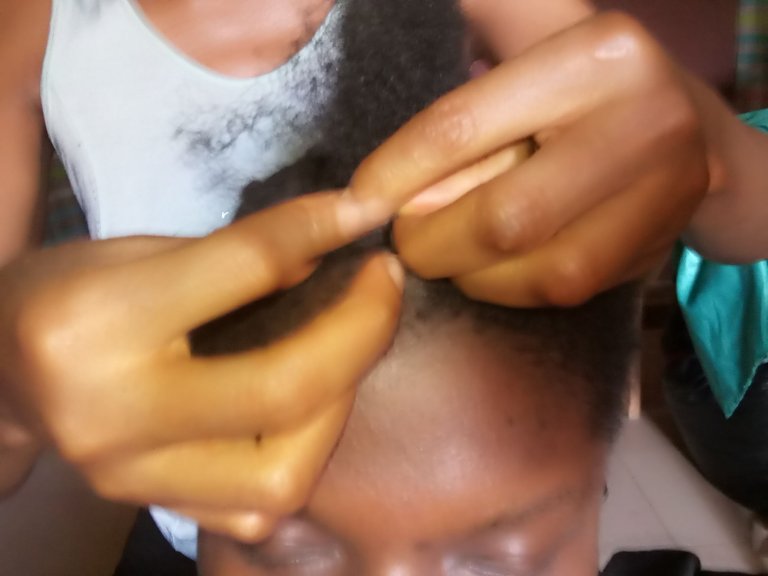 Surprisingly, the first one I made wasn't bad as I thought, so I continued until it was a success. My niece was also surprised at the outcome of what I made for her, at least for the first time after 7years.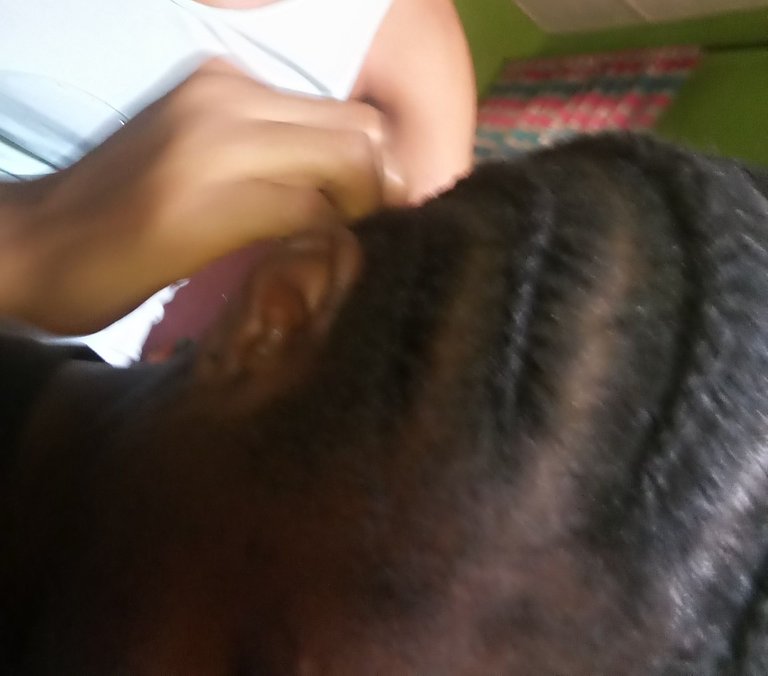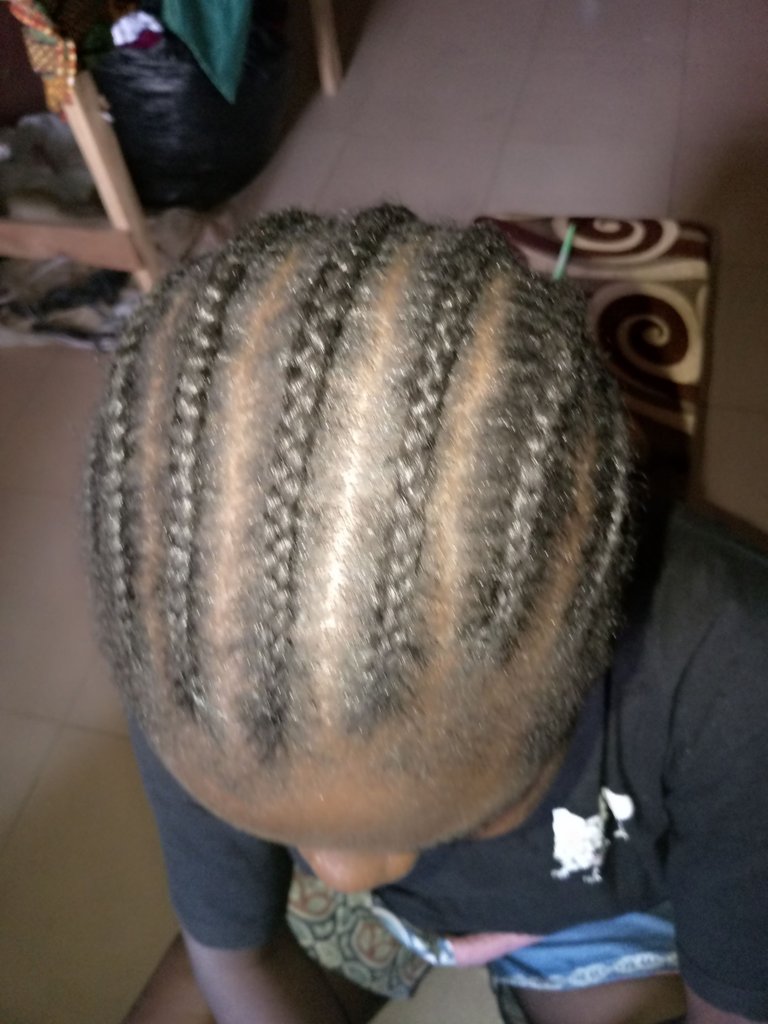 A skill once learnt can not be easily forgotten. What do you think? Leave your comment in the box below.
Thanks for your time, support, comment and encouragement.