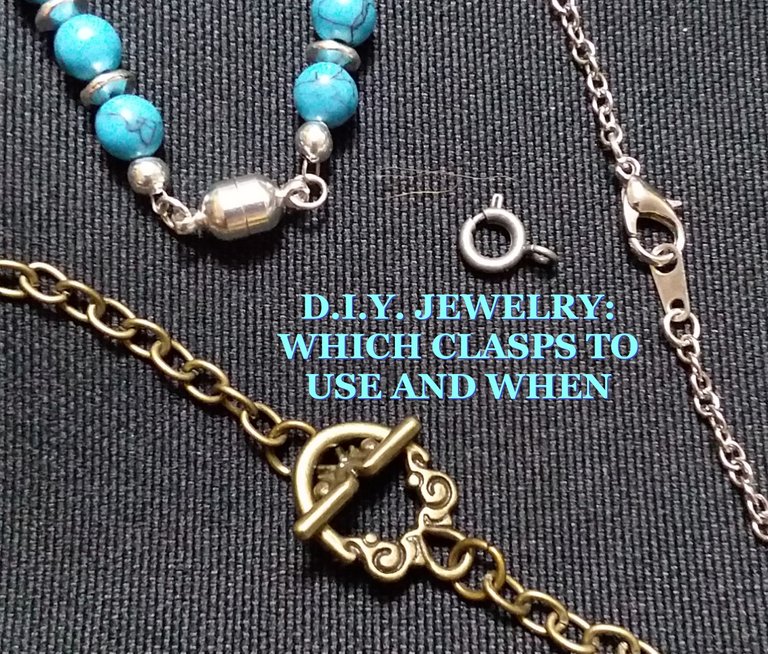 I realized in my intermittent jewelry posts, I don't think I've ever covered the variety of clasps I use, or why I use them. As someone who doesn't wear jewelry, I know a lot of my opinions are open to criticism, so feel free to offer your input in the comments below!
In the picture above, you can see a ring clasp all by itself in the middle. These are small and light, but in my experience fixing stuff, they are easily damaged and difficult to manipulate. They also work best with a small sheet metal tab instead of just a jump ring. Not recommended for bracelets. Your mileage may vary, of course.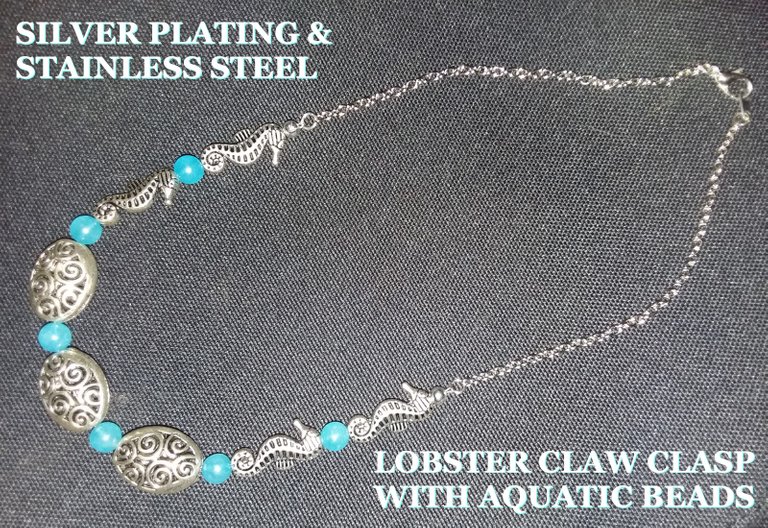 This aquatic necklace doesn't use a lobster claw clasp as part of the theme, although it is unintentionally amusing in hindsight. These clasps are a bit bulkier, but they open more easily. I did use a tab connection, as can be seen better in the title image, but it works well with an oversized jump ring, too. These are available in a wide variety of sizes. They are not especially easy to manipulate, but far better than a ring clasp. They can also be fairly discreet if you don't want to call attention to the connection.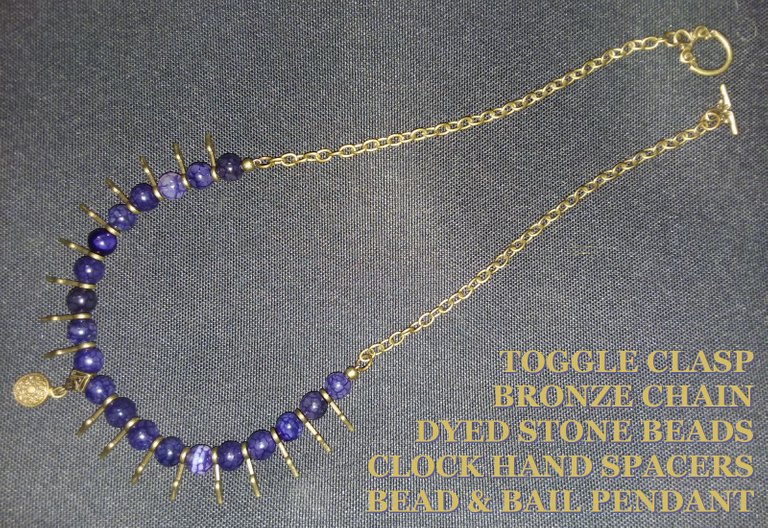 The bronze-and-beads steampunk necklace here uses a toggle clasp. The bar can be turned parallel to the chain to fit through the ring, but swivels perpendicular so it stays in place through the opposing loop. These can be ornate or simple, and small or large. Some are fancy enough to serve as part of the pendant on a necklace if you want an interesting design twist.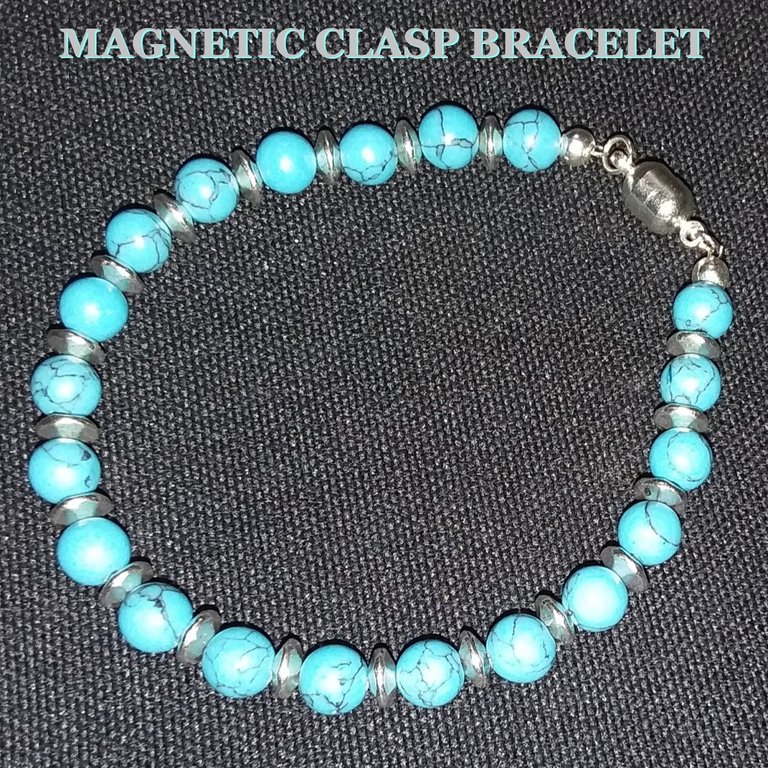 Magnets are awesome. Magnetic clasps can be awesome, but I have bought a few that were absolute garbage. These are nice though. they seem strong enough to hold together, and small enough to fit with almost any design. I used them on this bracelet as an experiment. This is probably the easiest to operate one-handed, or with limited mobility if you are making a gift for someone who is arthritic or otherwise has difficulty with fine motor functions. Downside: easy to lose if you don't notice the clasp getting tugged open. Upside: if it snags on something, it pops off instead of pulling your arm, or worse still on a necklace, choking you.
There are variations on these clasp designs, and doubtless other clasps as well. What is your preference?
---

If you're not on Hive yet, I invite you to join through PeakD. If you use my referral link, I'll even delegate some Hive Power to help you get started.