Hi,👋
I'm back with a new post where I'll show how I recycled a glass jar into a beautiful flower vase using glue, glitter and lace.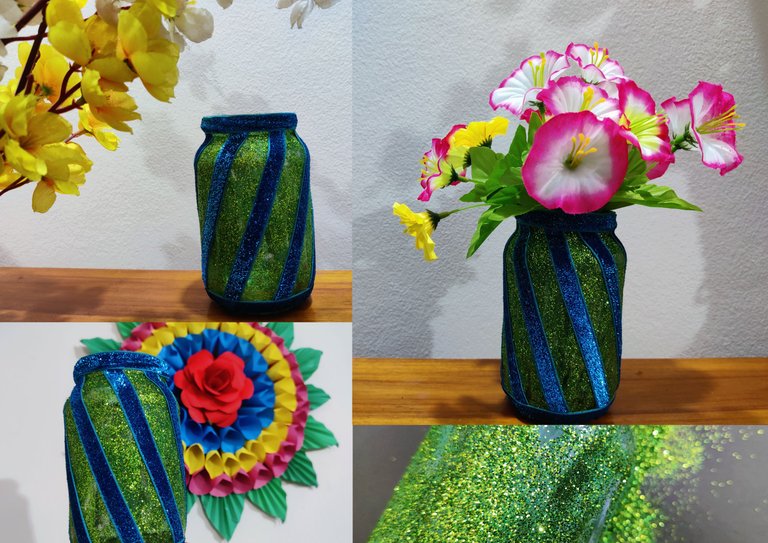 The whole thing is my original idea as I didn't follow anything while doing this work. If this looks similar to anything on the web then you should know that there can be like minded peoples around the world 🤣.
Let's see how I did this recycle work.
Equipment's: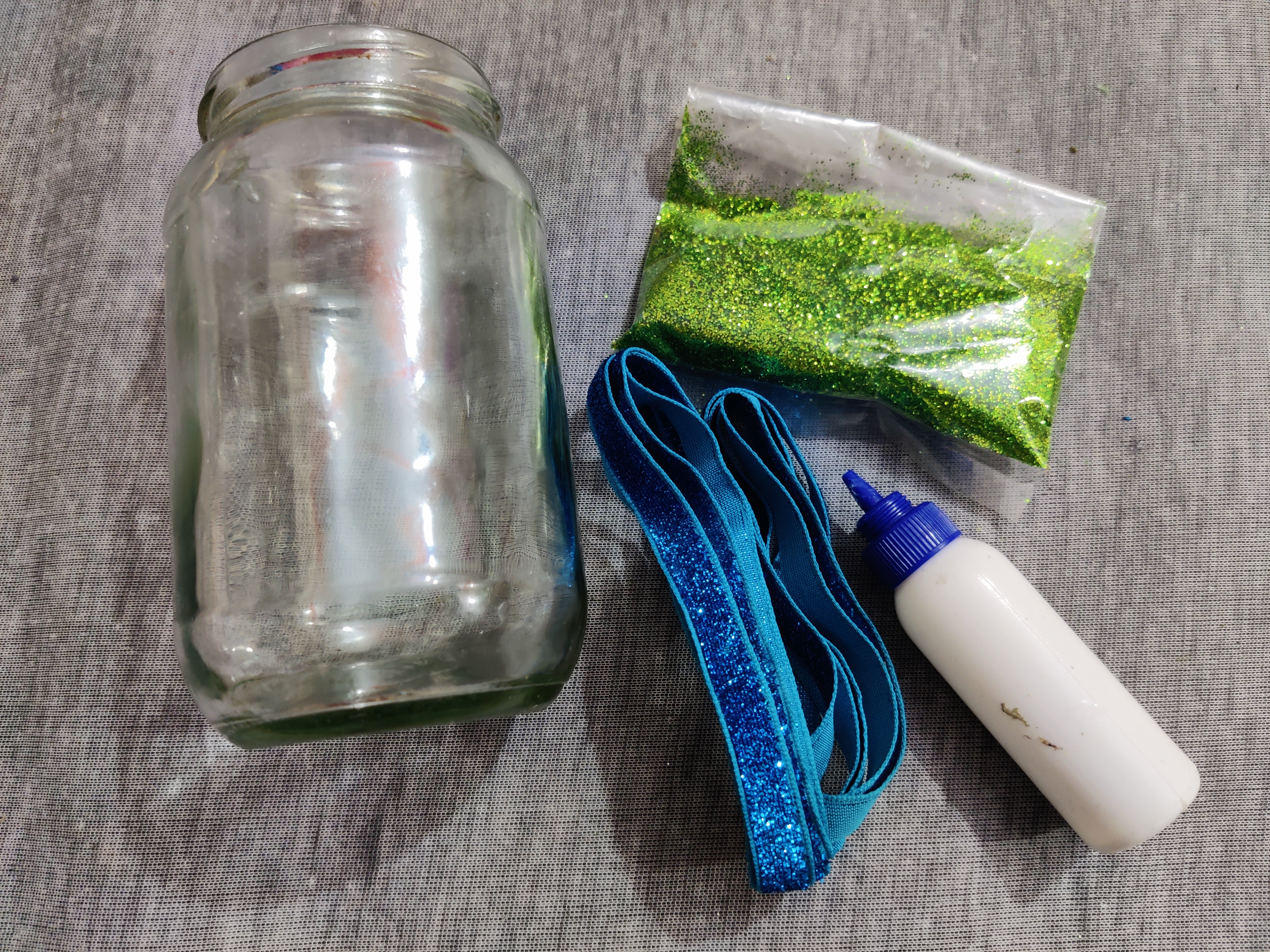 I needed the glass jar that I was about to throw away, some glitters, a lace, both sided tape and glue.
Steps to follow: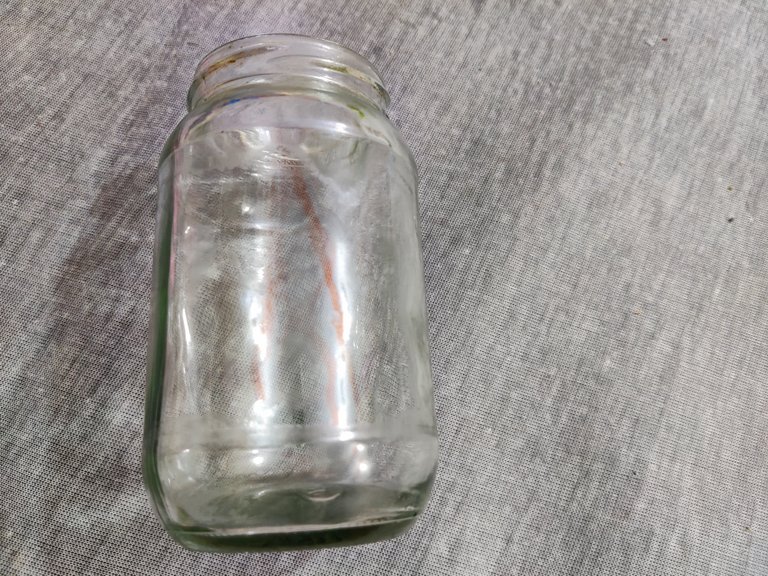 This is the glass jar that I made into the flower vase. At first I removed the stickers from it.
Then I used the glass cleaner and I tried to clean the glass using a tissue as the glass was kind of oily as it stayed in the kitchen for a very long time.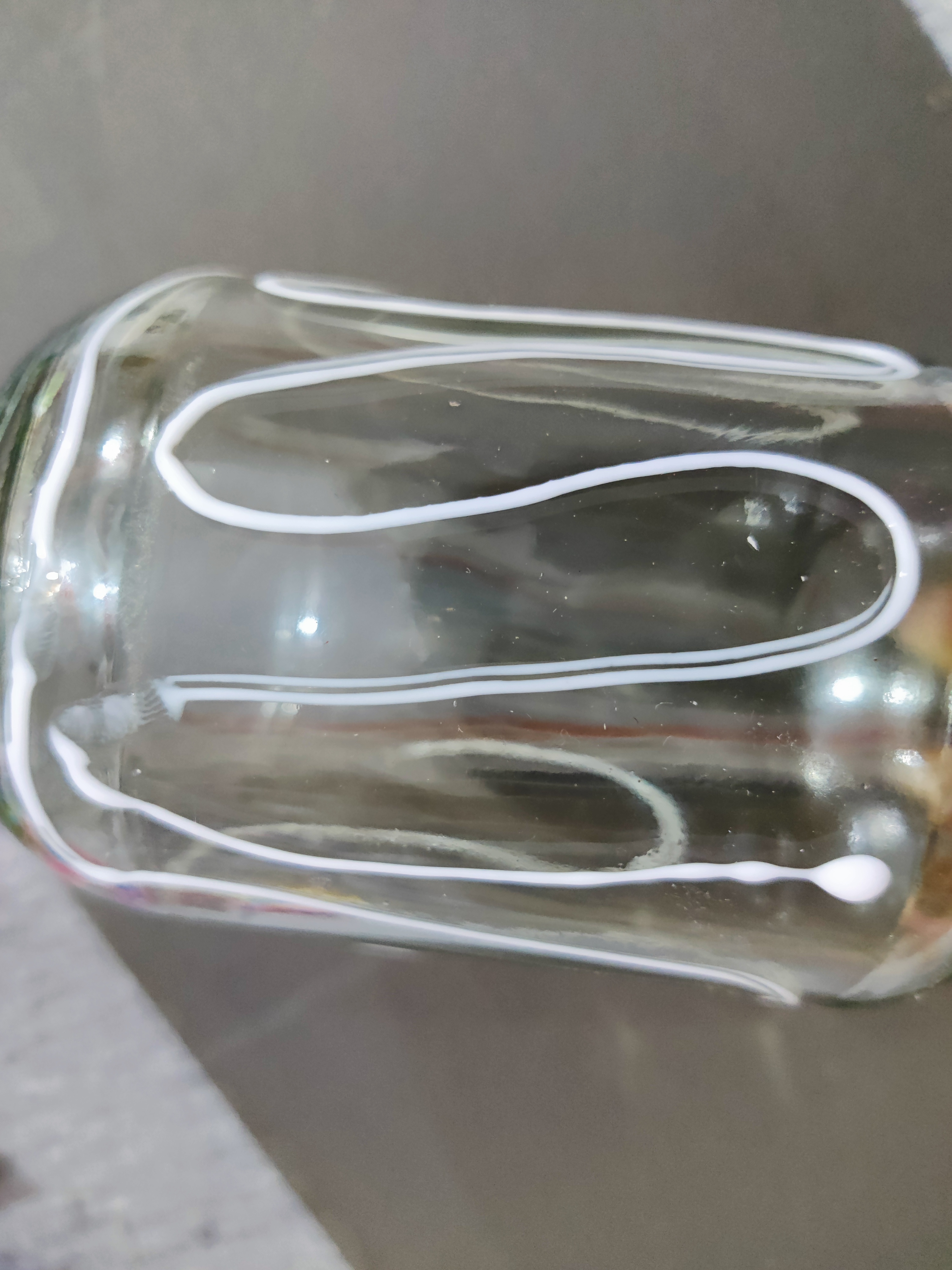 Then I added some glue on all over the glass on the outside and then I rubbed the glue by my finders and smoothen the glue on the glass.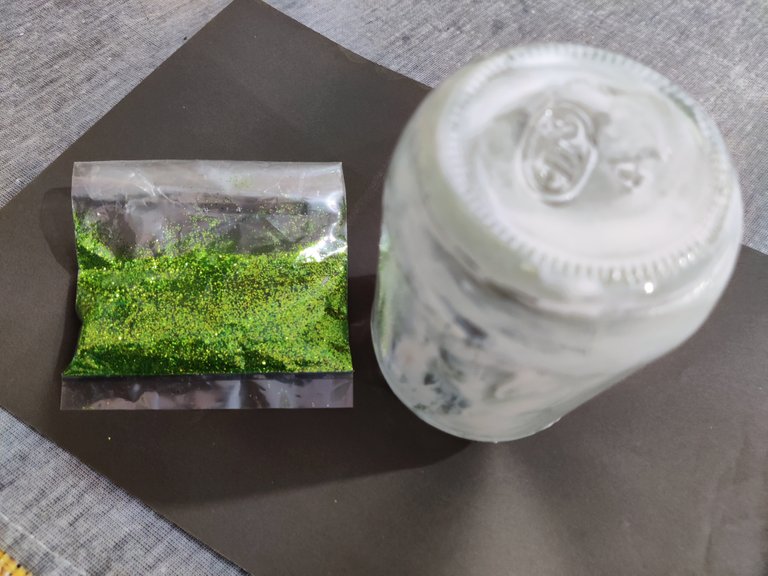 Now its time to attach the glitters to the glass.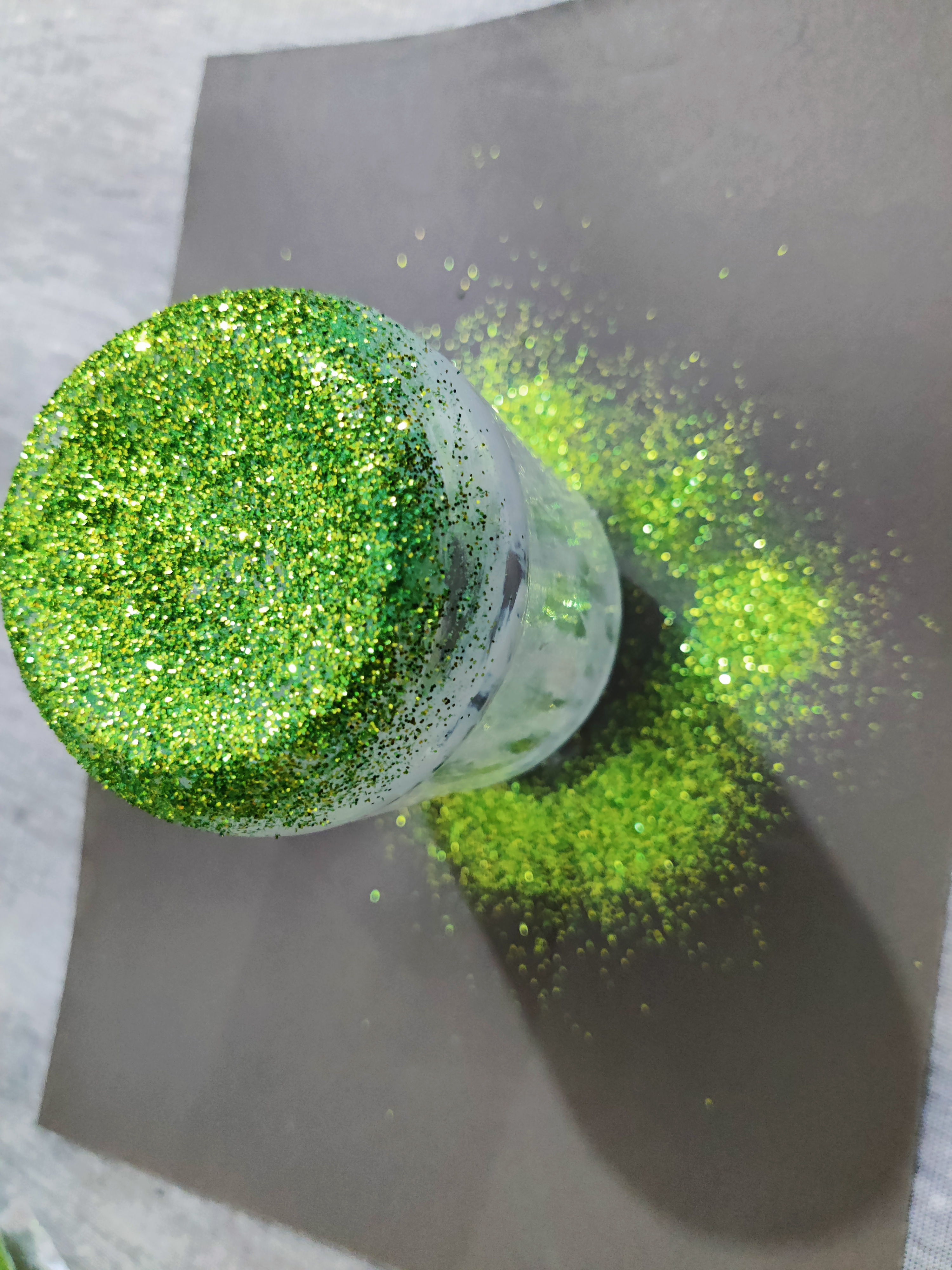 I poured some glitters on that part of the glass when the remaining's fell down automatically.
Then I poured some more glitters on the paper and I rolled the glass full of glue on the glitters so that the glitters get attached to the glass automatically without my touch.
And they did. The glass was covered with glitters on all over although I had to attach more glitters later using more glue as the previous glue got wet soon.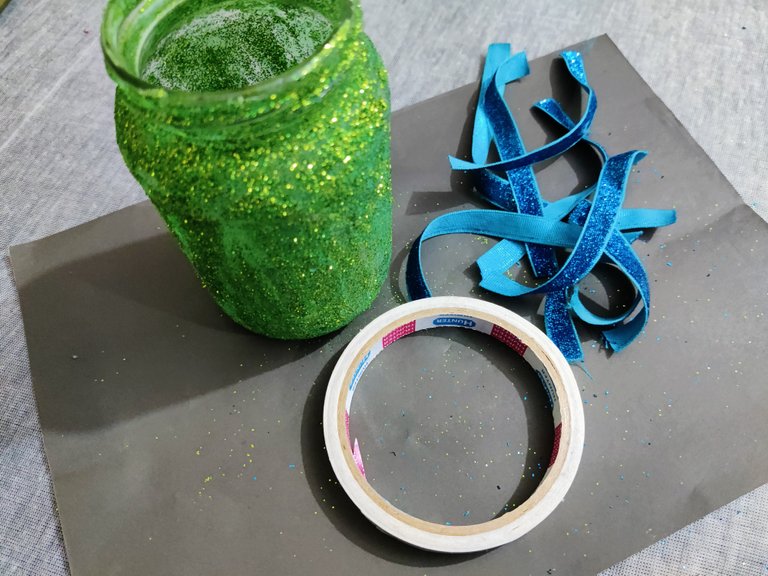 Now its time to attach the lace using both sided tape.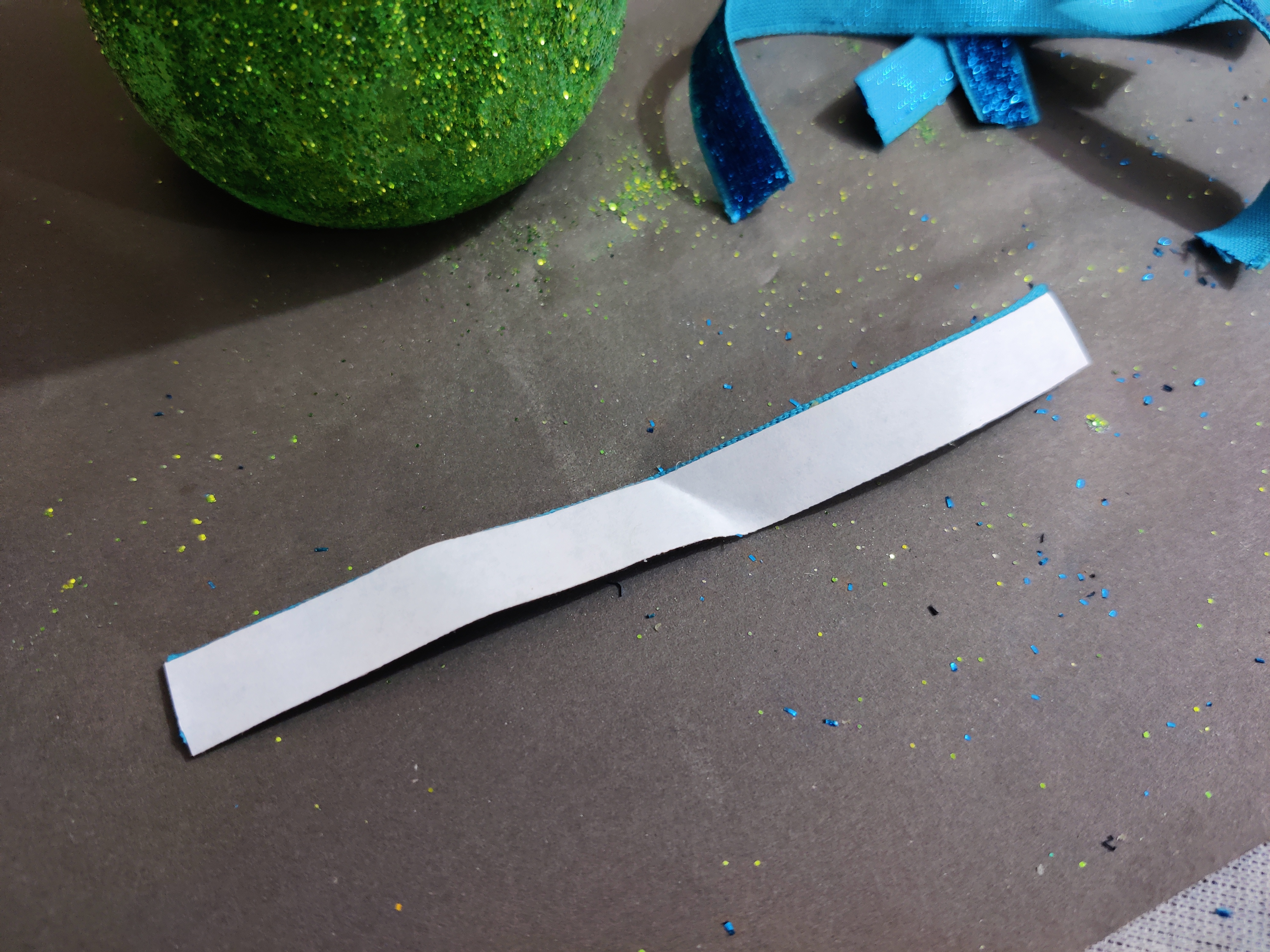 Both the lace and the tape were in same size (0.5 inch) so it was easier to tape the lace on the glass jar. I needed to cut the lace in as many pieces as I want taking a measurement from the glass jar.
Then I attached the laces in this curvy way at first and I attached 8 pieces of laces like this.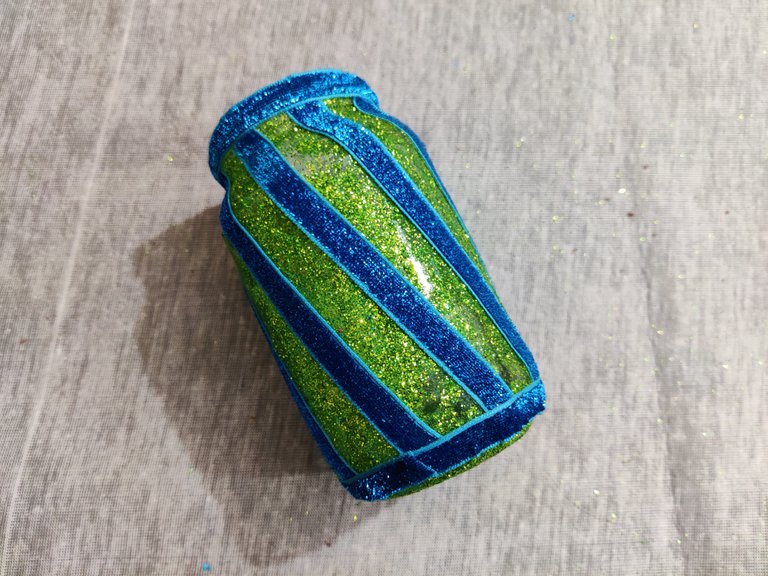 And then I attached 2 more pieces on the top and at the bottom of the glass jar and this was the ending of this work.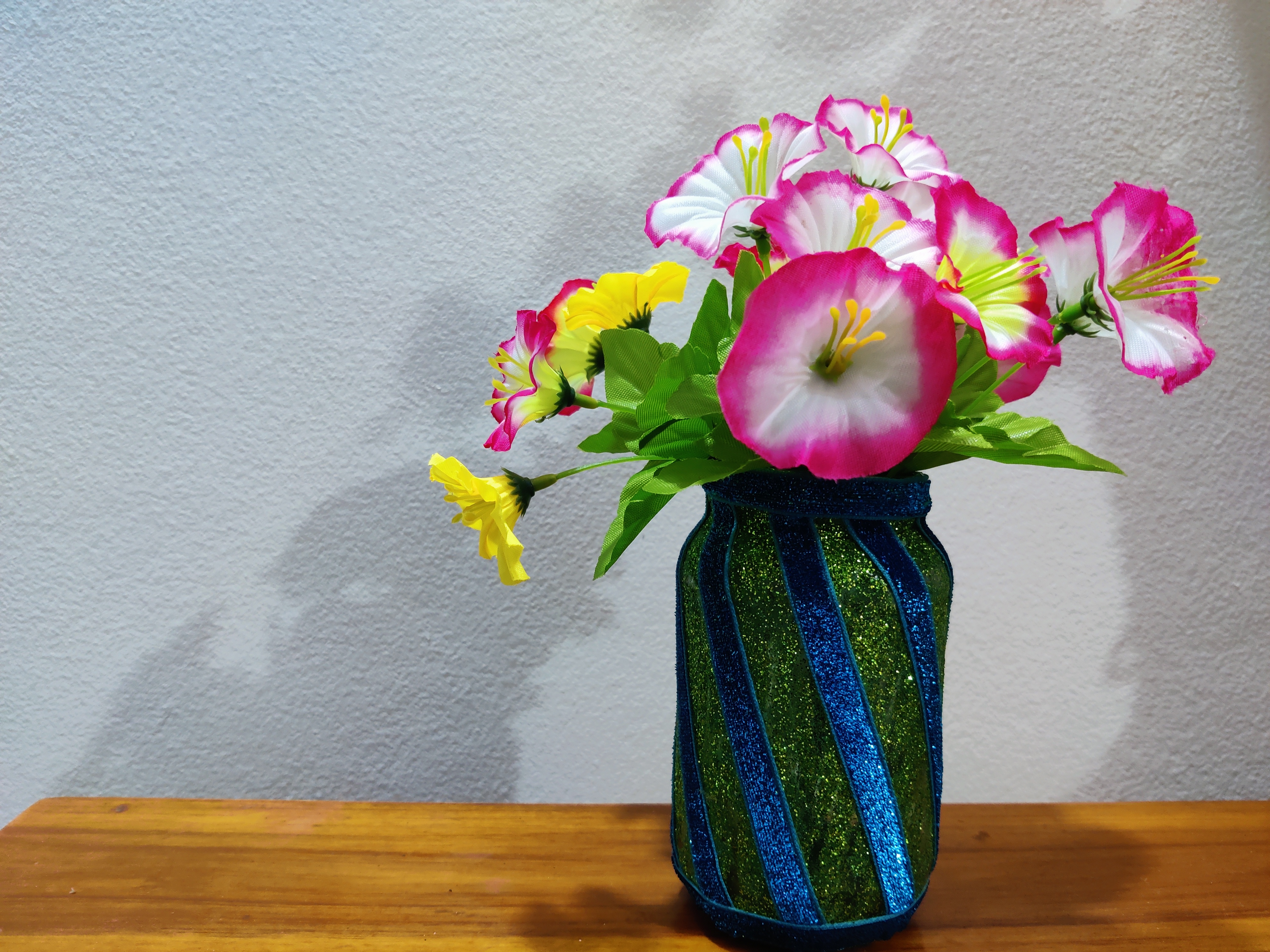 I used that plastic flowers on it to show how it can be used although later I used another of my DIY flowers on it that I may show in the next post.
I'm not regular using recycled this like this. This is my first time and I'm really happy about it.
I may show more of my recycled work later.
No more today, I'll talk more later with another craft soon.
BYE BYE.