It's a beautiful saturday morning, when i took a decision of surprising my dad with his laundry for sunday service tomorrow.
Been the only daughter of my parents, i got so attached to my dad and that makes me want to put a smile on his face always...I Ironed one of his favourites outfit.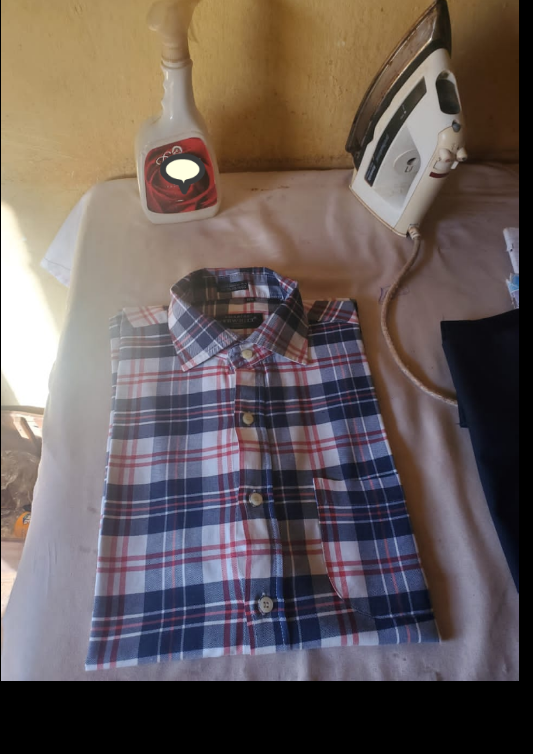 Procedures on how i Ironed the Shirt
*The first thing I did was to check the care label on his shirt for instructions. In order to know if the materials require more heat.
*I pulled out a flat comfortable surface and plug my iron.
I ensure the iron has water in it...or use a spray with water inside
*I Undo all the buttons, cuffs, lay all his shirt flat on the ironing board and then follow this correctly.
When it's finally time to start ironing, the trick is to always keep the iron moving so i don't burn anything.
Note Open the collar it flat and remember to iron both sides, starting from the outside and working inside.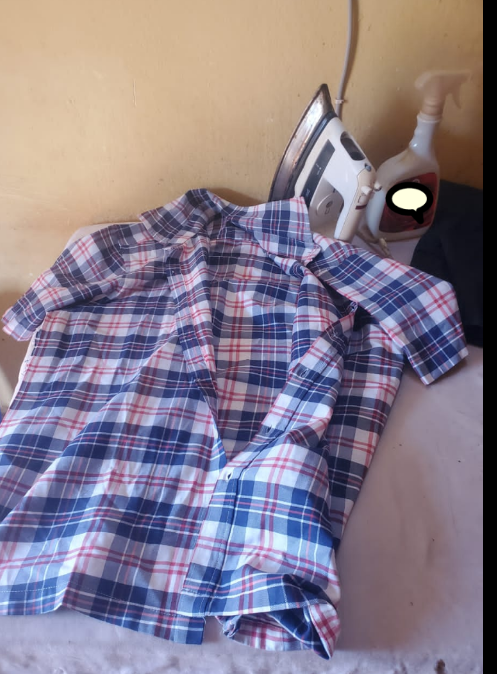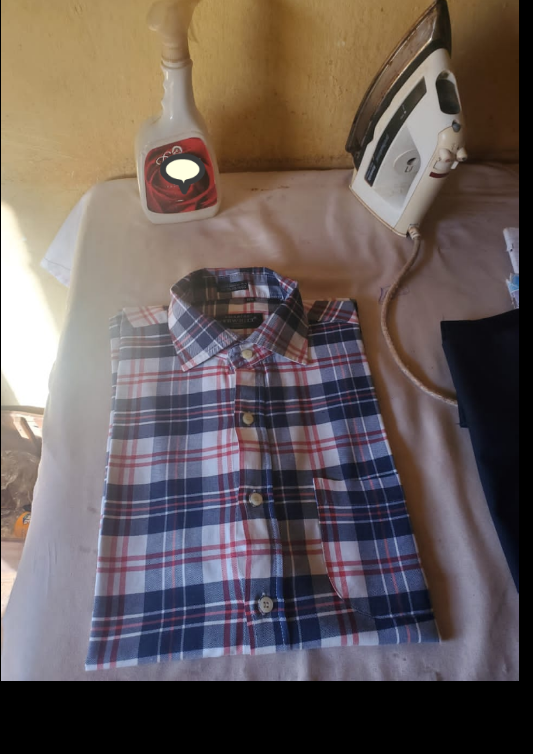 Procedures on how i Ironed the pants
*Iron the pockets
Turn pants inside out. Iron pockets first, laying them flat against the board.
*Iron fly, seams, and hems
Iron the fly area of the pants, then the seams and hem of the first leg. Go back and forth for a nice, flat finish. Repeat on opposite leg, then turn the pants right-side out.
*Iron the waistband
Slip the waistband around the board's narrow end, with the fly facing the floor. Iron waistband, rotating pants around the board as you move.
*Iron the legs
Fold the pants lengthwise to line up the legs, then lay pants on the board. Flip one leg up to iron the inside of the bottom leg, working in sections all the way to the crotch. Then flip pants over to iron the outside of that leg. Repeat this step on the other pant leg.
Set creases with steam
To create a front crease on your pant legs, align inseams and lay pants on board. Iron directly over the edges of the legs or give pants a burst of steam along the edge while holding the iron above the pants.