Do you know what diorama is?
It's a piece of world created in miniature. People create real masterpieces in mini size, and I adore both watching how they are doing it, and the result itself.
To my great surprise my son and even my hubby are fond of them as well. We often watch in Youtube examples of such works, and we were inspired by them so much, that we decided to create our own diorama.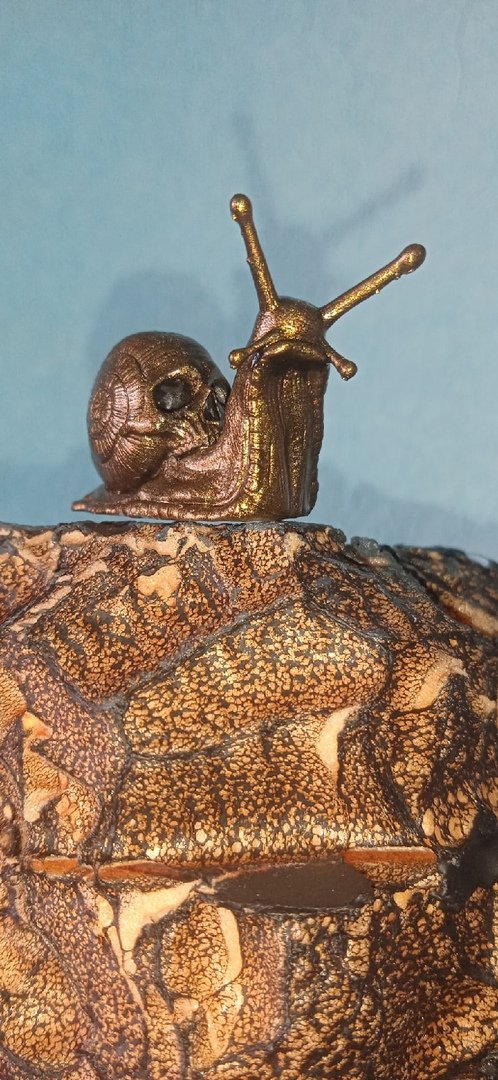 It's a very hard work that demands much time, creativity and attention but we wanted to try.
Moreover, we've 3D-printers at home, and we can create any objects or characters for our diorama by ourselves!
Having no experience, we decided to start from a not very complicated object - a rock for our future games.
🎇So we bought a piece of penoplex.
It costs about 5$.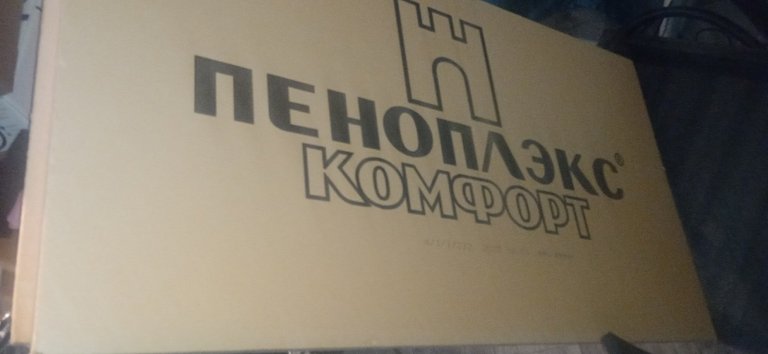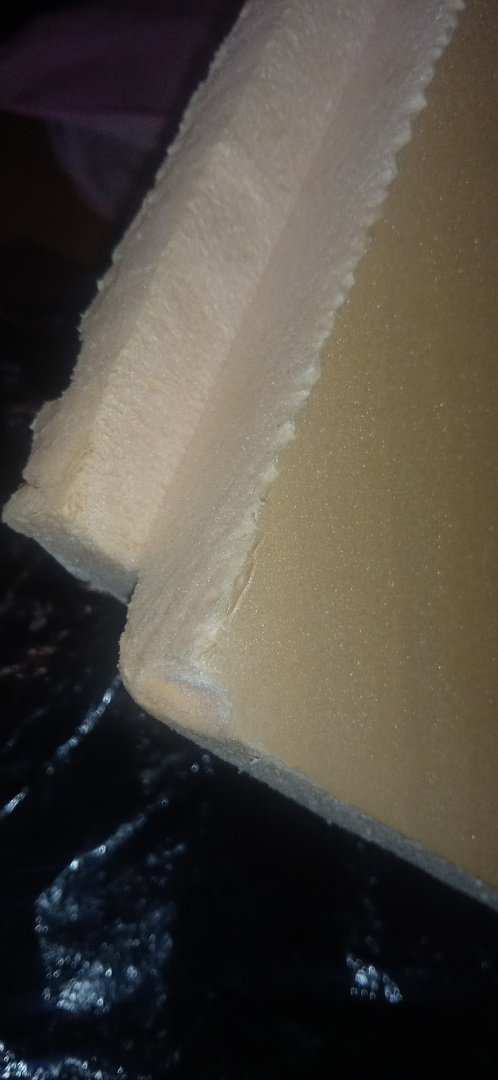 🎇Then we bought different kinds of dyes for painting our rock.
Good dyes cost rather much btw. We chose the middle price colours - about 15$.
Then DIY-process began....😊🎇
At first we cut the definite form of penoplax to create our rock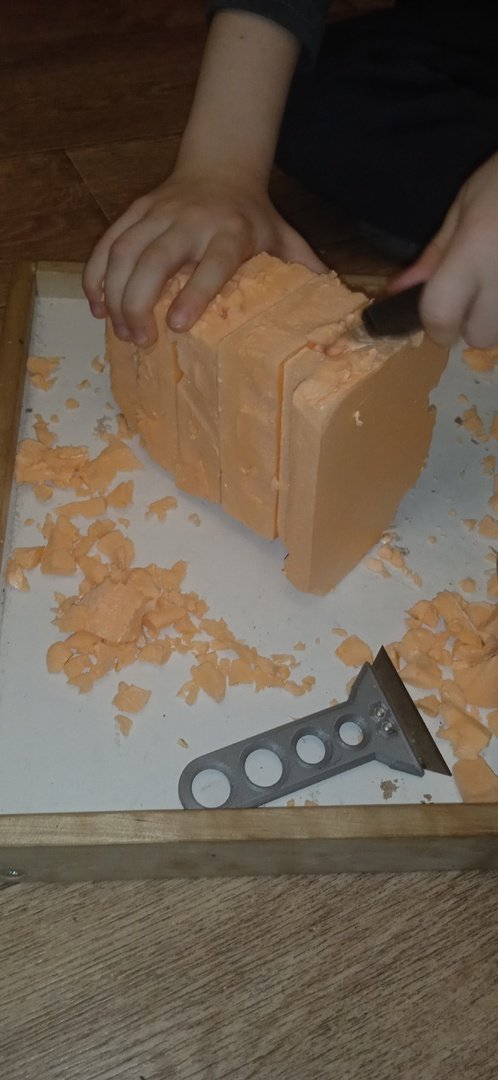 We need both knives and different other tools to make the surface similar to the rock
It was a long process btw! it took us about 1 hour to stick all layers together and to create the surface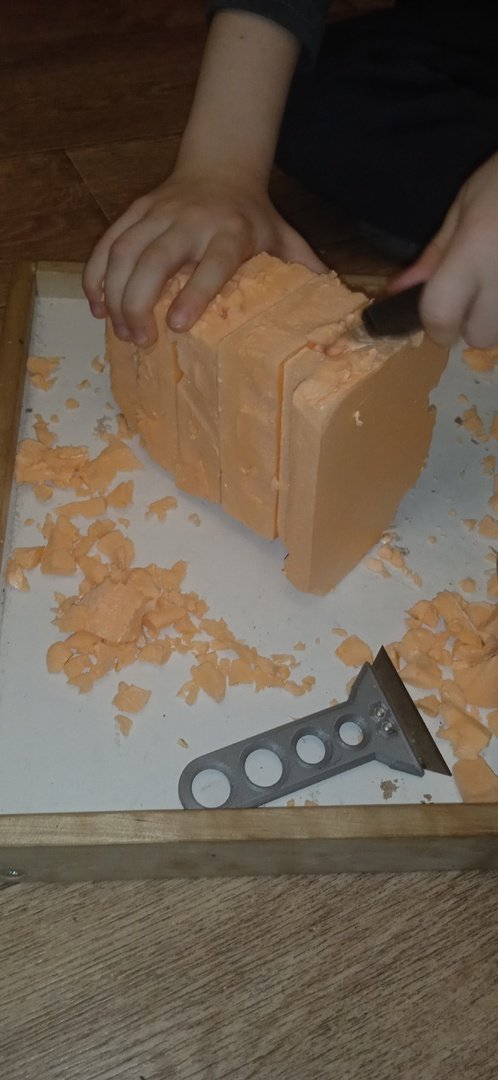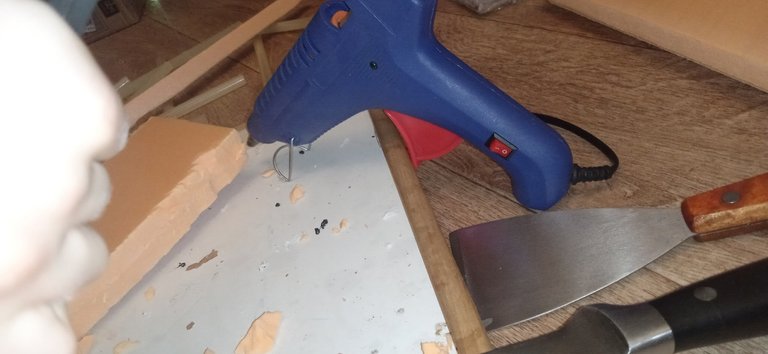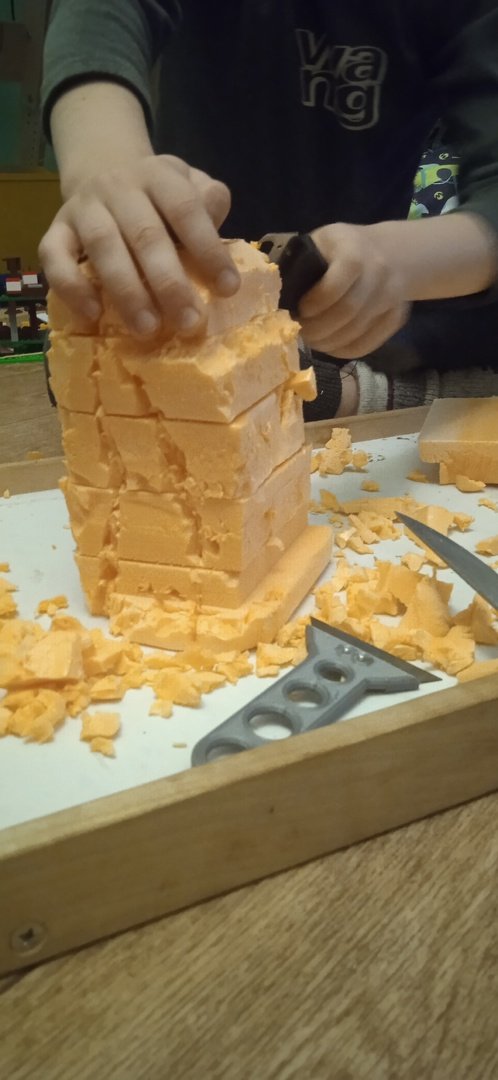 my sweet son is in process;)❤️
Then we need to dye it.
And this step also consisted of several stages - we needed some colours and some kinds of techniques for dying.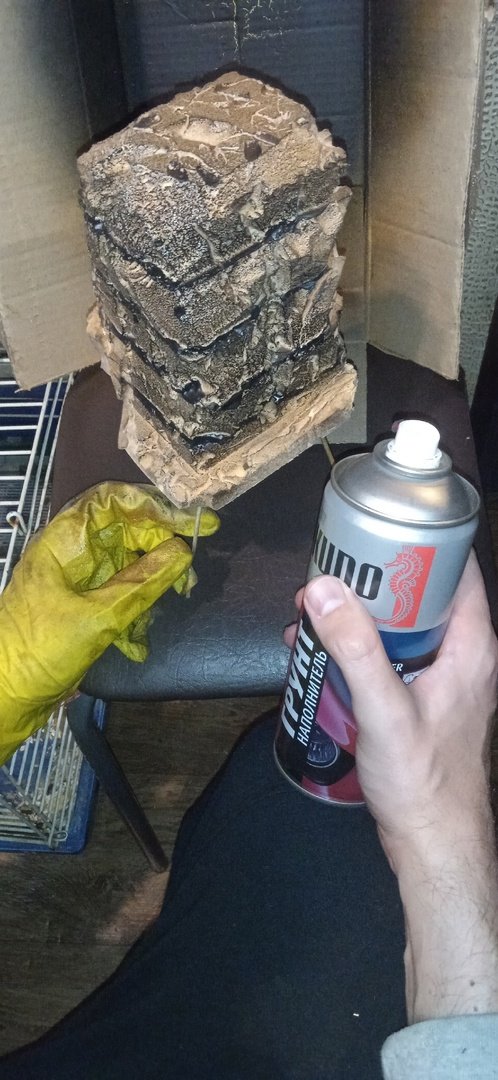 It looks like this now✨
Maybe it is not super cool, but we are not professionals, and it was just our first try, and we liked the result!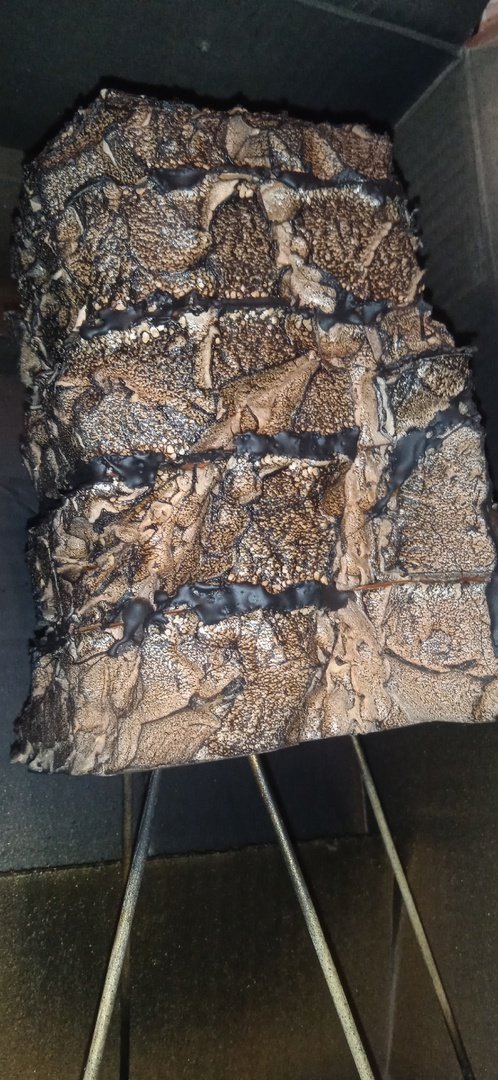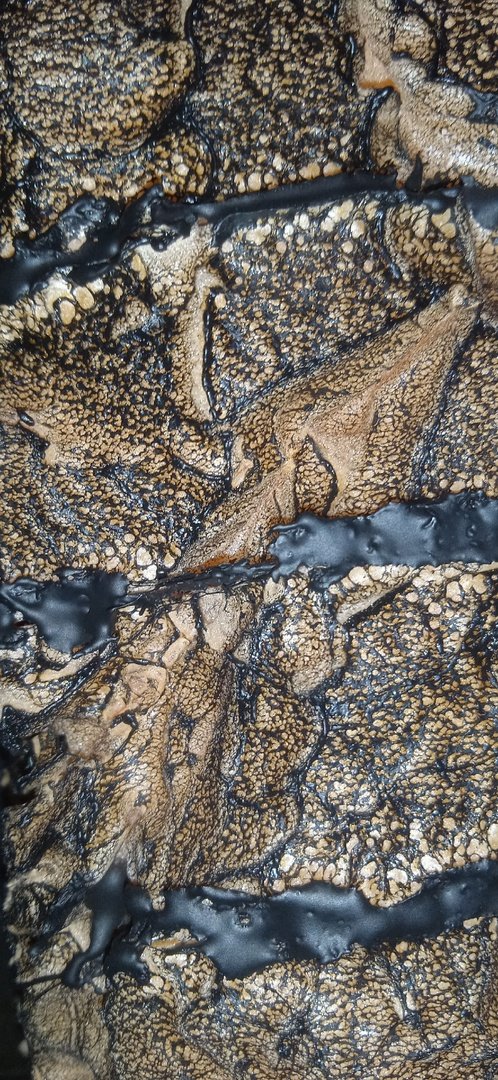 Now we use it for our family games;)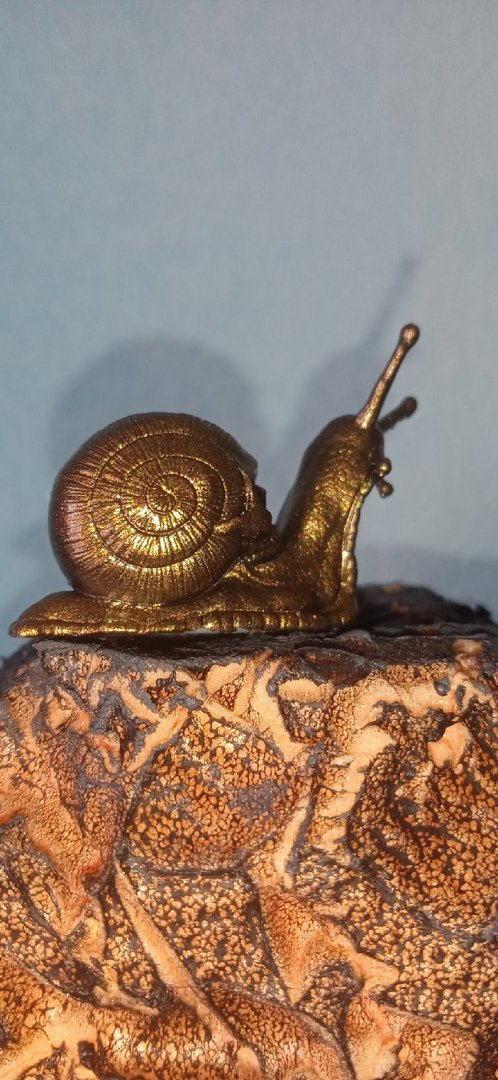 Btw it's out 3D-printed Skull Snail;) don't know why but it's a very popular 3D-model, and it looks fine on our handmade rock;)