This is my mixed media canvas, Tree of Love. I made this piece for my daughter and her fiancée, as a 2019 Christmas gift. However, I kept it in my art studio because they were renovating their new house and honestly, I always felt that it is not ready yet... needs some final touches....
And here it is, final touches added... and today it will go to their house 🏠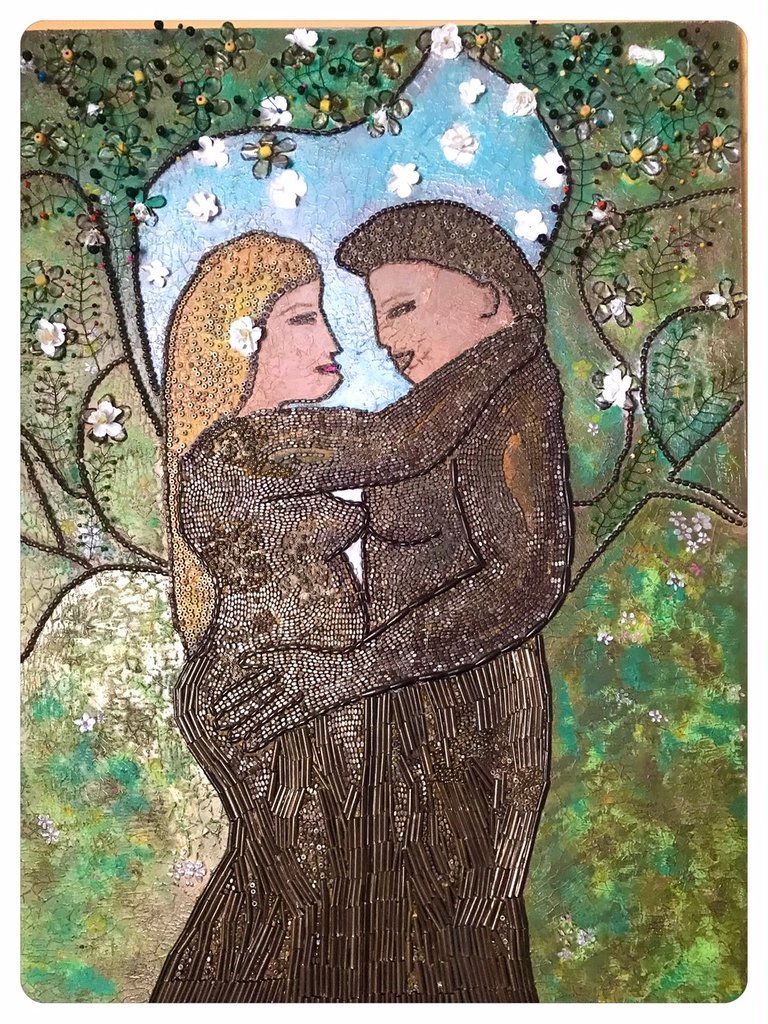 Below is a shot I took last Christmas. So... what did I add?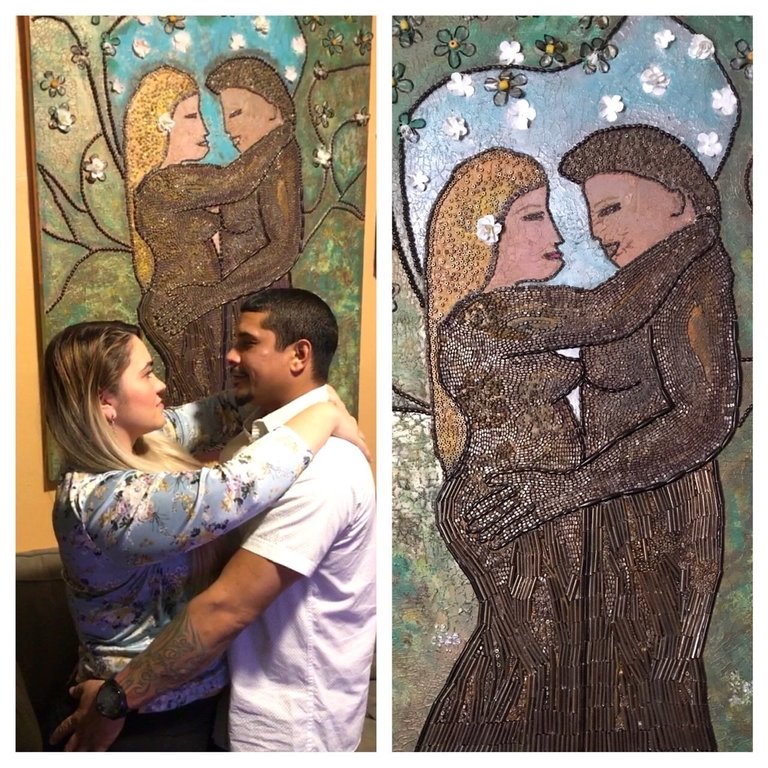 Well... I made some leaves with wire and beads.... and added them inside of the tree...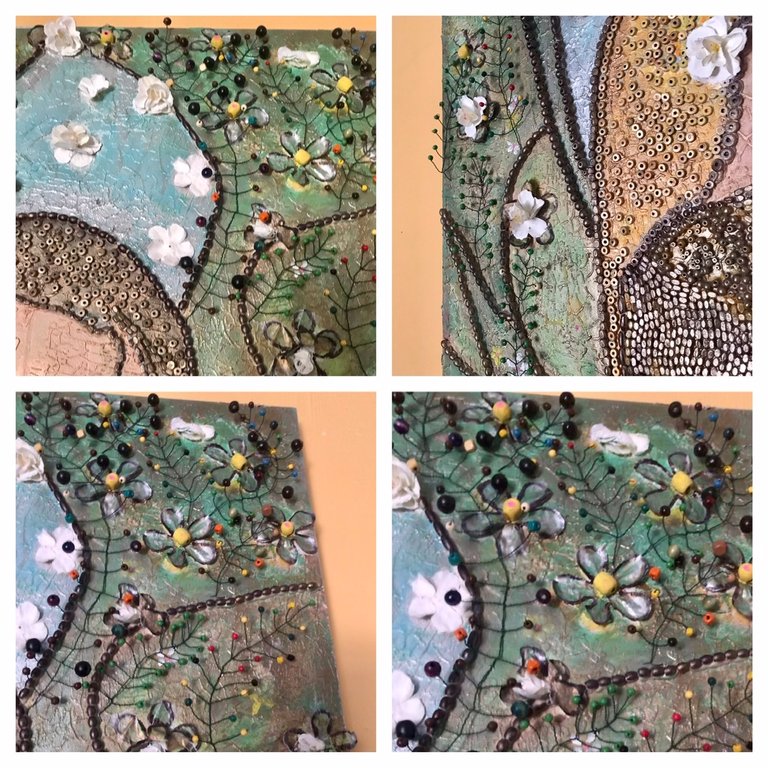 Here's a 'before and after' ... and I love it... the canvas art is finished and ready to decorate their living room, hopefully for many years to come!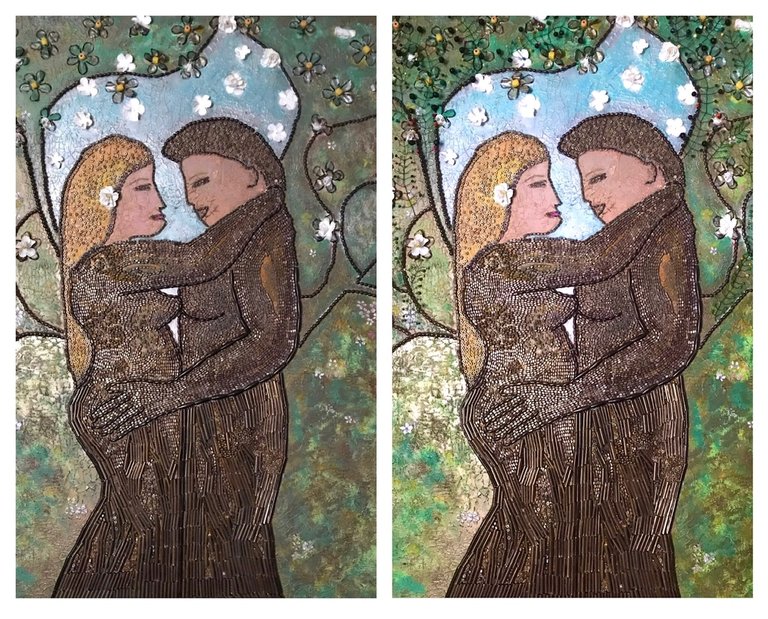 Follow me and my stories