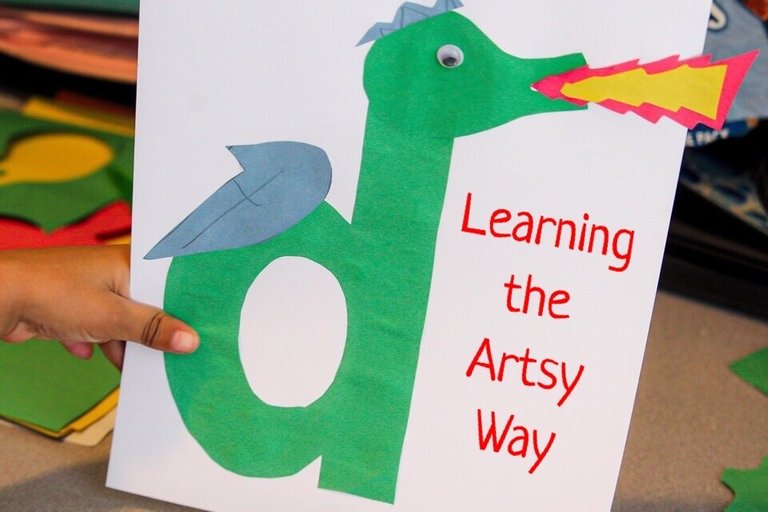 As a mother and teacher I quickly learned that each of my children learned in different ways. Each of them has their own strengths and weaknesses and I had to learn each of their unique learning styles in order for our homeschool to run smoothly.
However, there is one thing that each of my students do have in common, even down to my three year old…
The love of ART!
Since the time each of them could hold a crayon they have loved making art in their own way, making some kind of doodle to be enjoyed. The looks on their faces and the way they light up as they see their creation appear is always intriguing to witness.
I decided to try introducing a letter a week to my four year old preschooler last year (we started a little before he turned five). I didn't want to just do it with song or holding up a letter but instead wanted to have a full hands on experience for him.
Since he loves art so much I thought making the letters into things he could enjoy would be the best way. This definitely was the best way for him to learn as he has enjoyed every bit of it.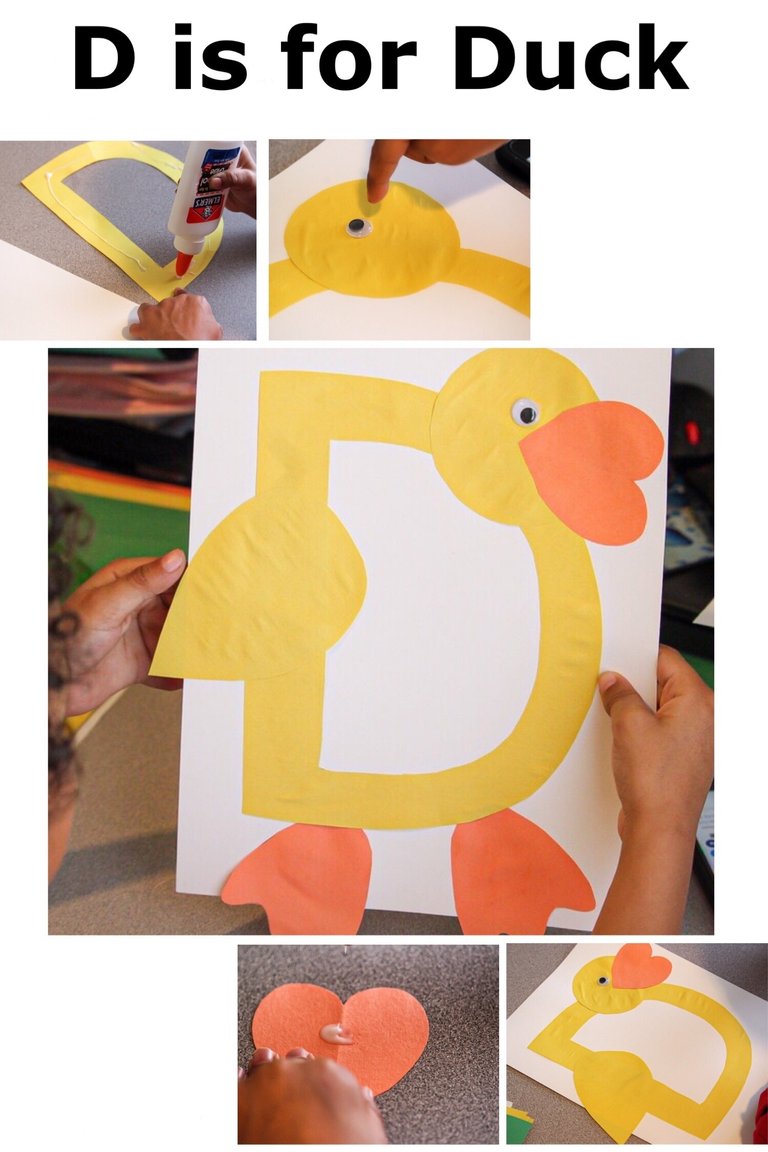 Before making the artful letters we do a week of learning the letter, how to write the letter and singing songs about the letter. I knew that being able to retain information would be easier if we focused on one letter at a time and repeated the same activities throughout that week. He knows exactly where to go to grab his papers and pencil and begin his writing.
There were some letters that frustrated him more than others and those we had to work on a little longer than a week. That's one of the benefits I love about homeschooling is the fact that we can take our time and go at a pace that suits each child. We never move on to the next letter until I know for sure he's got the current one down.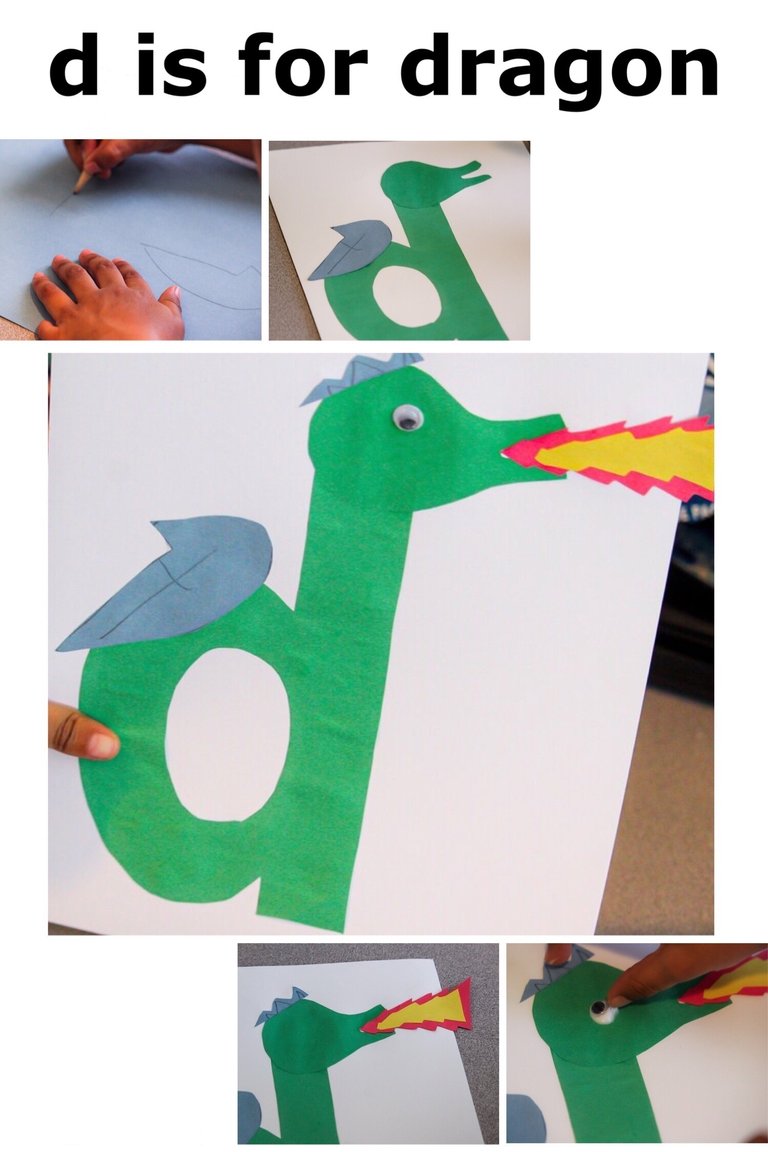 Once he masters the recognizing and writing part we then move on to the art.
I draw and cut out most of the parts. I like the artwork to have his personal touch on it so I do encourage him to draw little bits and even cut out things like circles and rectangles etc. Like with the lowercase d he drew the dragon's crown as you can see in one of the photos above.
I have him do most of the gluing which he really loves. I have to be there monitoring or he would use a whole glue bottle for just one letter. 😆
The cool thing about this is my three year old daughter is learning right along with him. I'd say from watching him write his letters and helping him do the art she now knows about 15 letters of the alphabet! I love that my kiddos learn together.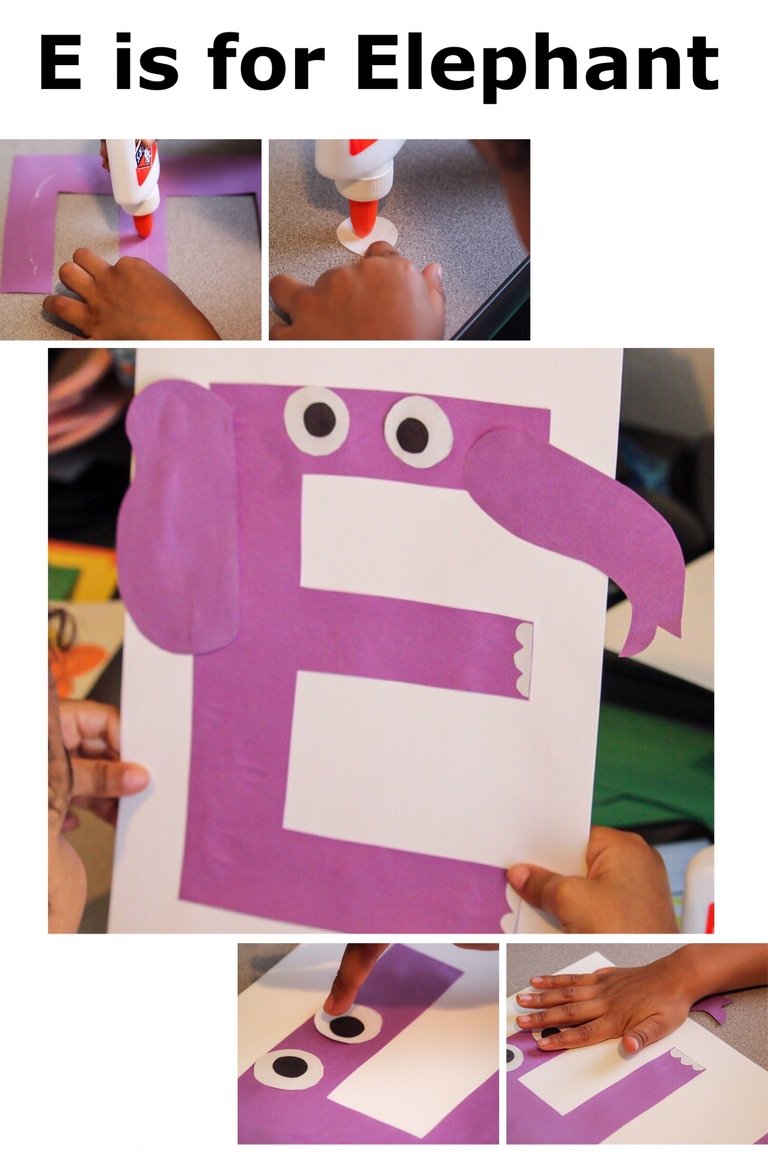 After each upper and lowercase art letter is completed they are filed into his 3 ring binder letter notebook. After each letter I add in his best writing sheet for that letter. This book serves as a good practice and study guide as he gets to look at it anytime to enjoy and study them.
It's been really amazing hearing and watching how well he is doing in his preschool co-op class. He has been able to do all the things assigned to him as he is already familiar with his letters.
Although we are currently on letter R I am learning that he pretty much knows the rest of the alphabet already. He too watched his older siblings learn and was able to get a head start at recognizing the alphabet. We will still continue going through the rest of the alphabet as we were so that he can have a complete letter reference book.
He is so proud and amazed that this book was made by him. He helped with every single letter! ☺️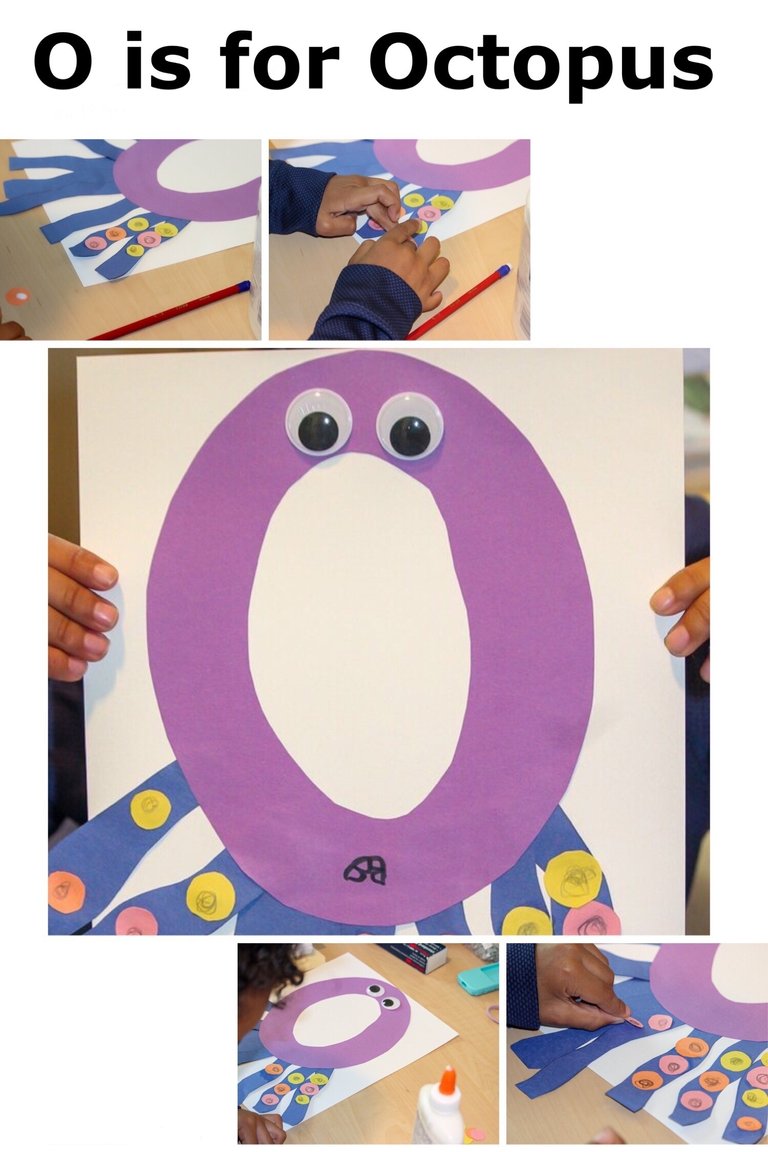 This is another thing all of my children have in common. They appreciate and take care of the things they help make and this sense of accomplishment encourages them to keep doing their best. It's a boost of confidence I love seeing in each of them.
After we have finished the alphabet we will work on numbers 1-20. He knows how to say each of these numbers but still needs help recognizing and remembering them (mainly numbers 13-20). He will be working on these as he prepares to enter kindergarten.
I look forward to doing this same process with our youngest. She already loves art and gets excited when it's time for my son to do a new art letter. She'll have her own letter book as well.
If you're interested in where I got this letter art from here is the source link. 😉
Well we're off to learn the letter Rr now! 👋🏽


I'd love to hear how you taught your preschooler the owlphabet 😃!!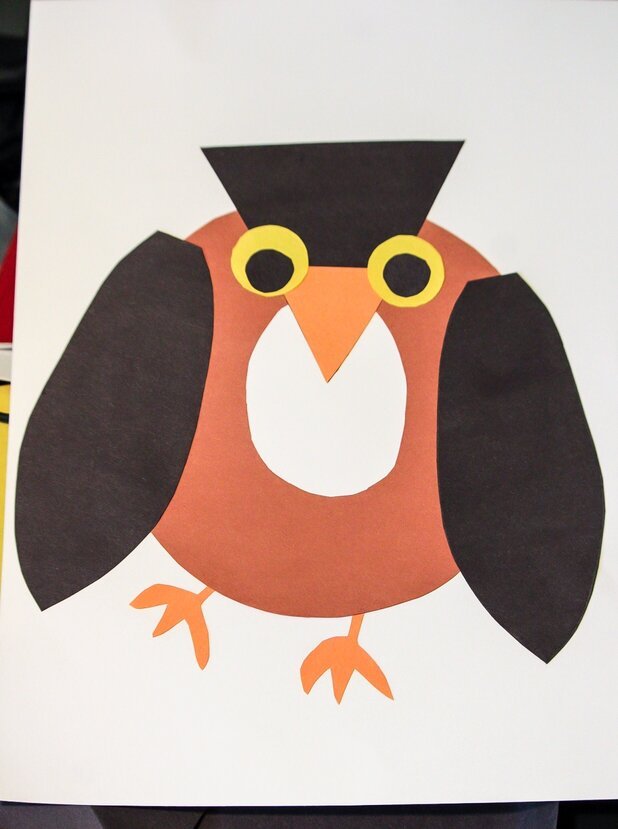 All photos are my own and were taken with our Cannon EOS Rebel T6.
C U Later! 😁