Do you know how to make a nice handmade vase with a dandelion just having a paper tube and cotton sticks? 🎇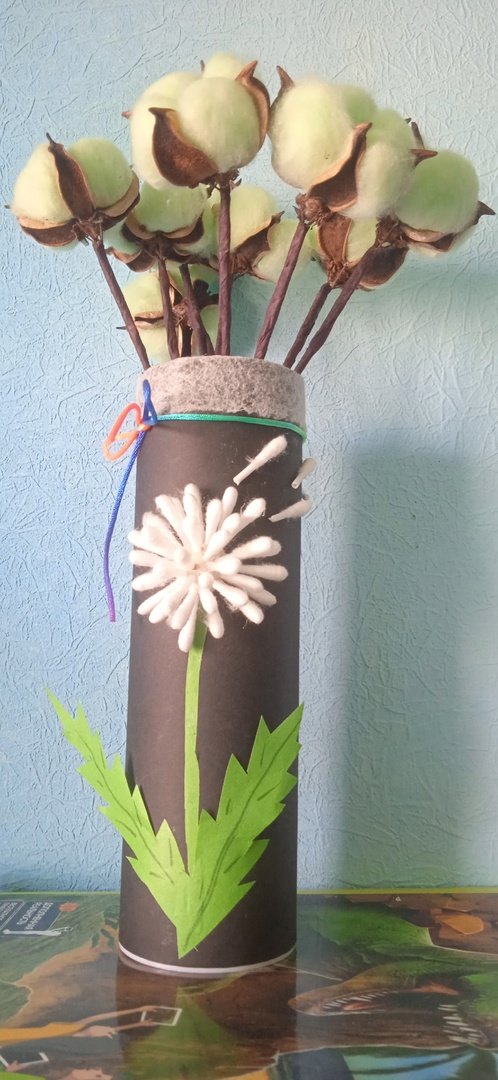 Now I'll show you my son's gift to his gymnastics trainer that he prepared for the Women's day some days ago.
All people buy alive flowers this day, and that's why sellers rise prices to Heaven! I try to ignore such mass panic and always try to create other gift ideas to be more unique and original.
Moreover, alive flowers will be pleasure for your eyes just for 3-4 days, and then they will die, but something handmade will live forever!
I like dry flowers, especially dry cotton. It looks extremely tender and soft, and it reminds us about Nature, and how we can use Nature for our benefits and health.
That's why I proposed my son to make Dry cotton bouquet for his trainer.
And his idea was to make a handmade vase for it... Cool!
Now let's see how he was doing his handmade vase...
So we had a paper tube left from our wall map, and we decided to use it for our vase.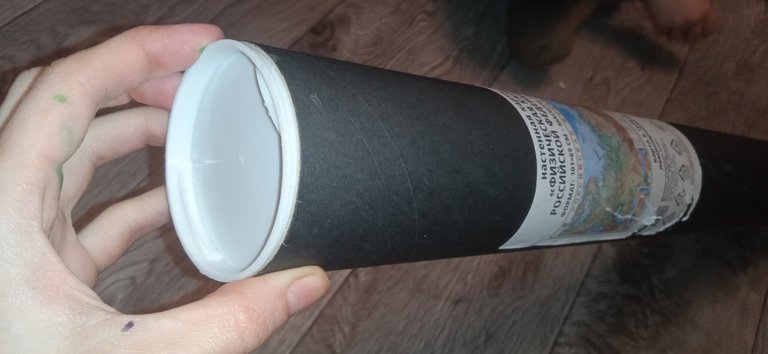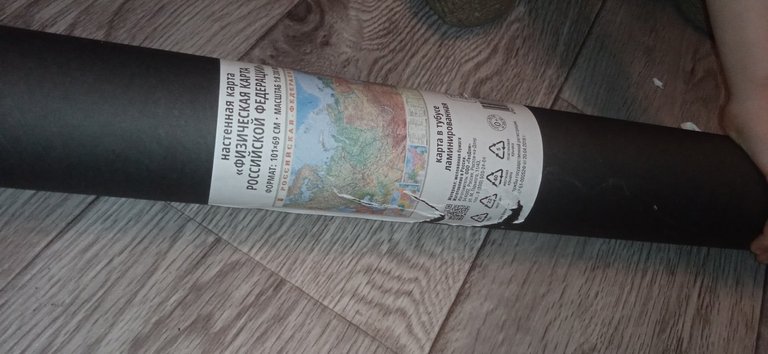 My son asked his Daddy to give him a wood saw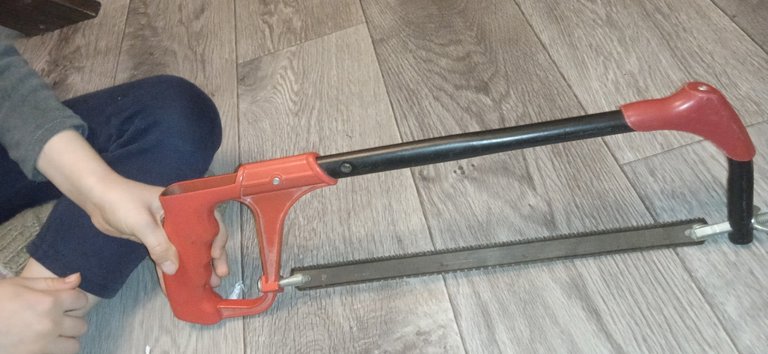 and began his creation....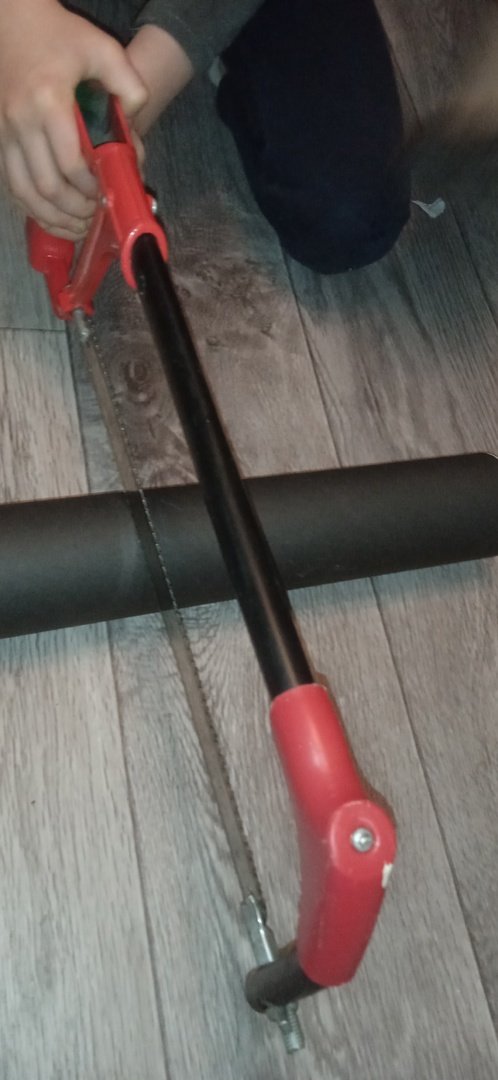 one paper tube was transformed into 2 future vases;)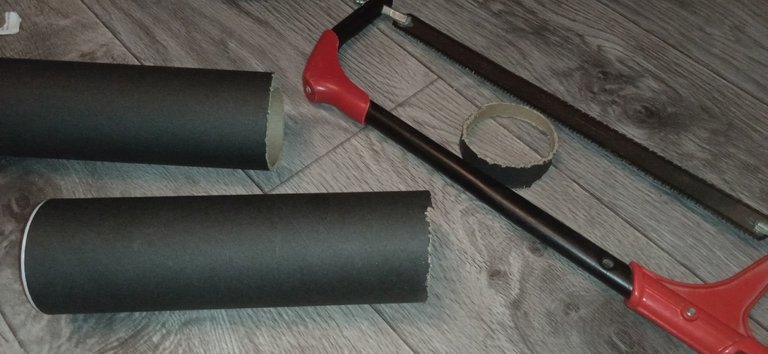 but the place of sawing looked not very nice, so we needed to decorate it somehow.
Cotton napkins!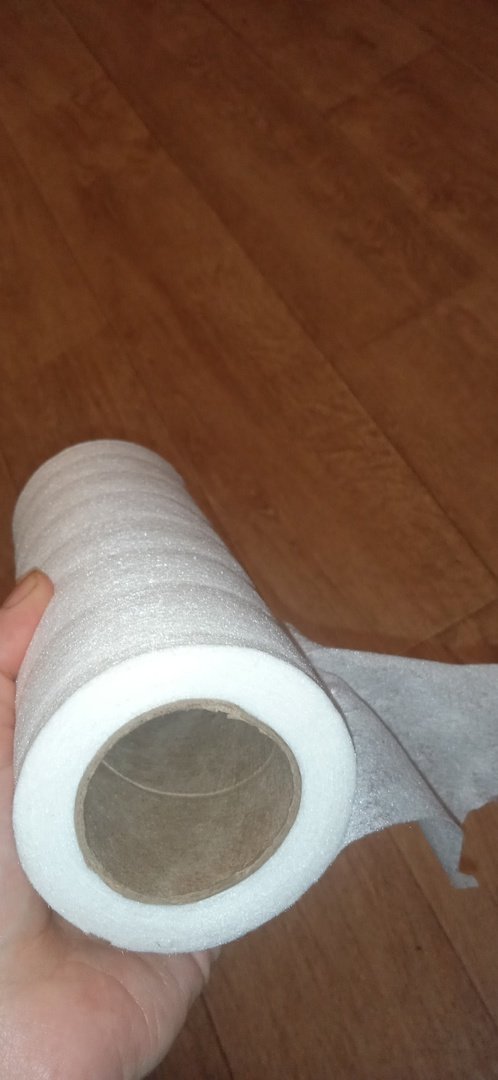 They helped us to make such a nice and super soft belt for our vase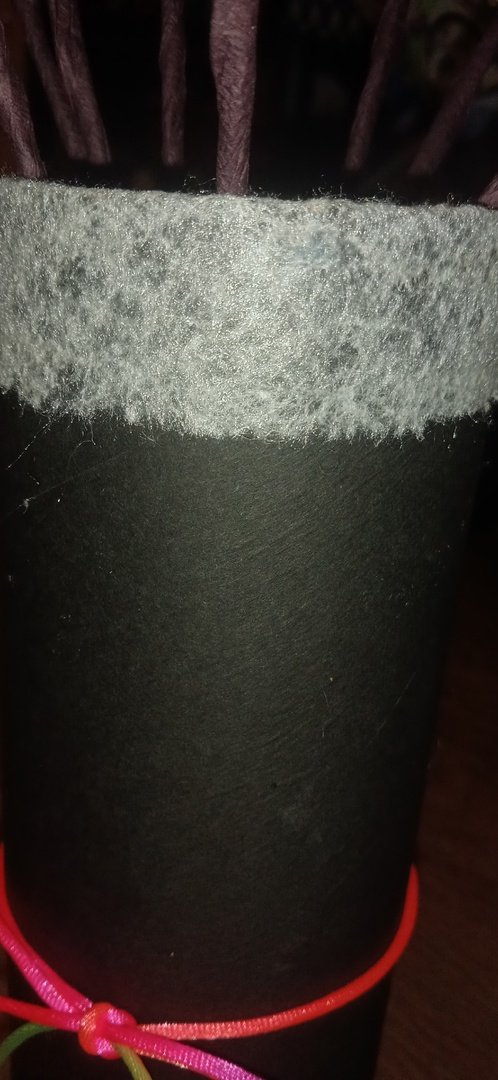 and a nice ribbon to add more colours and good mood;)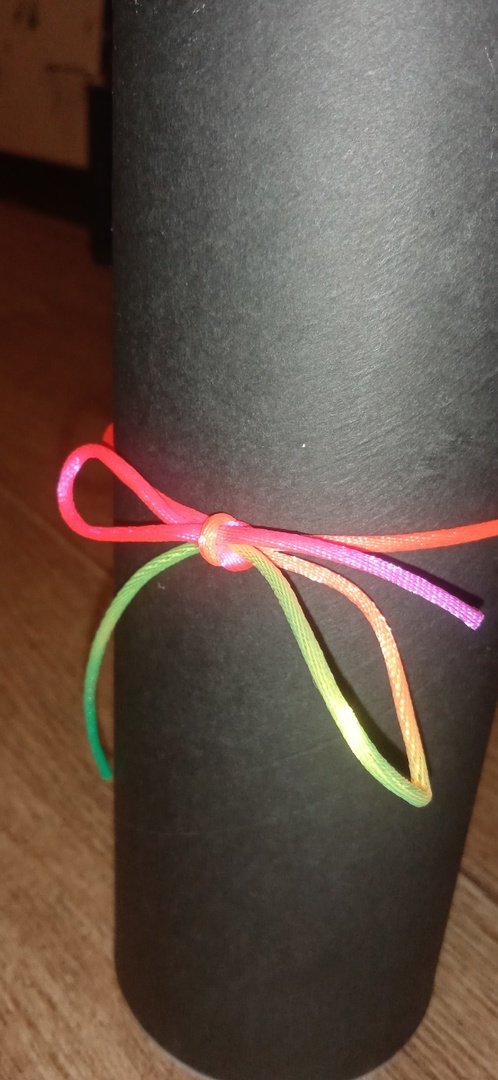 We had many ideas how to decorate the vase.
Paintings or applications...what to do??
I understood we needed something as soft as dry cotton that would live in this vase....and we decided to make a nice dandellion of....cotton as well!😊✨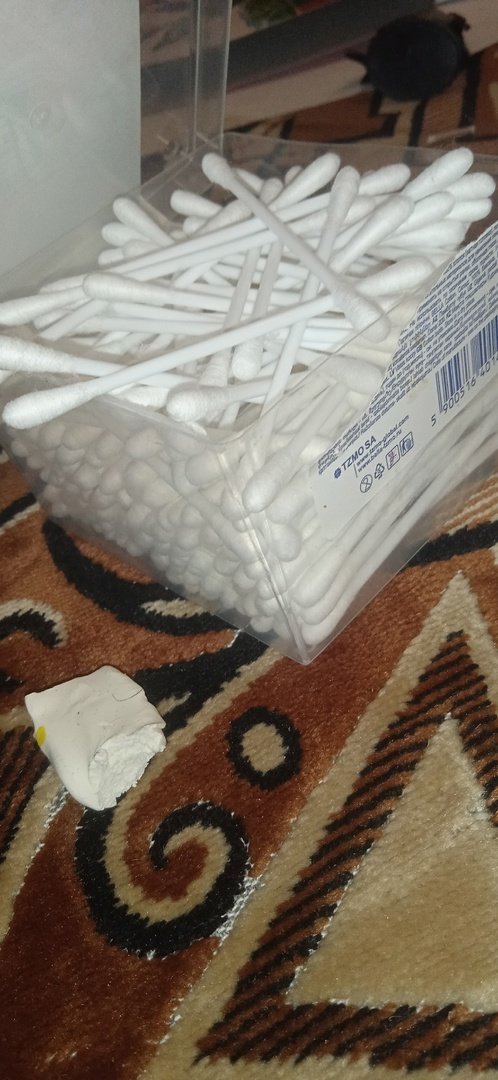 so we took some plasticine and cotton sticks for ears;)
and me son began his hard work;)
I must admit he really spent much time and efforts for his work to make it nice..
Then he sticked it to the vase imitating that some of dandellion parts were flying away because of a wind.....Looks so nice yeah?:)😍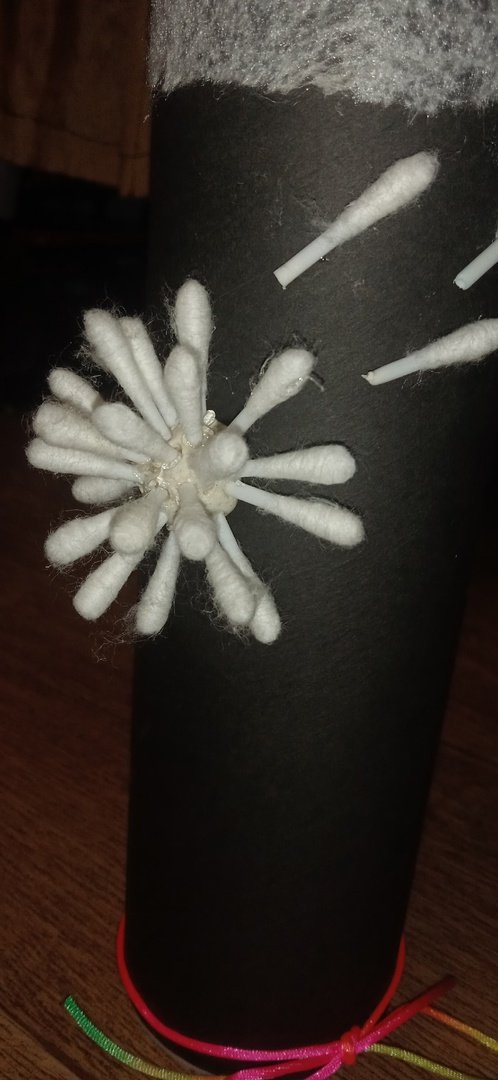 Super glue that sticked everything fast was our main assistant in this work;)
And then he just took green paper to create dandellion leaves
He likes cutting, and it was fun for him too
and....
READY!!🎇🎆😊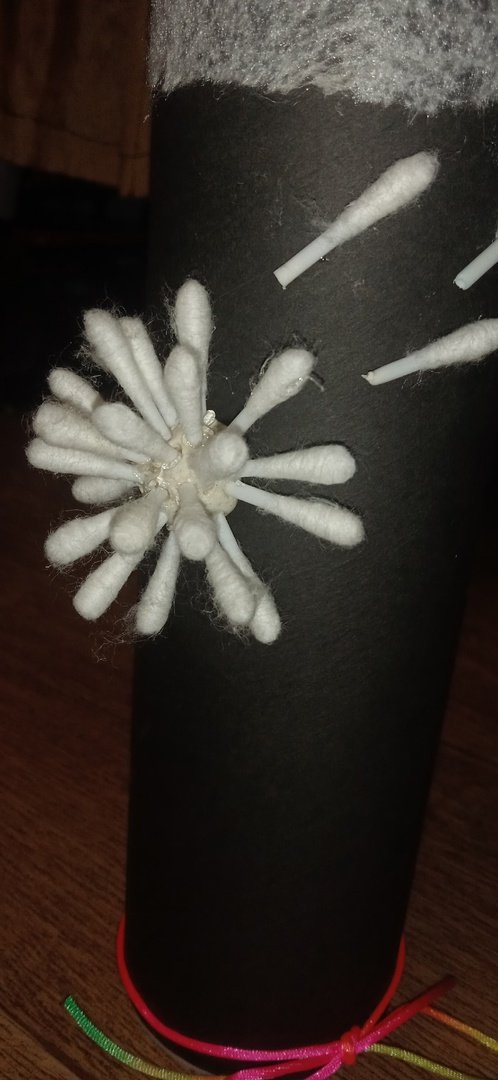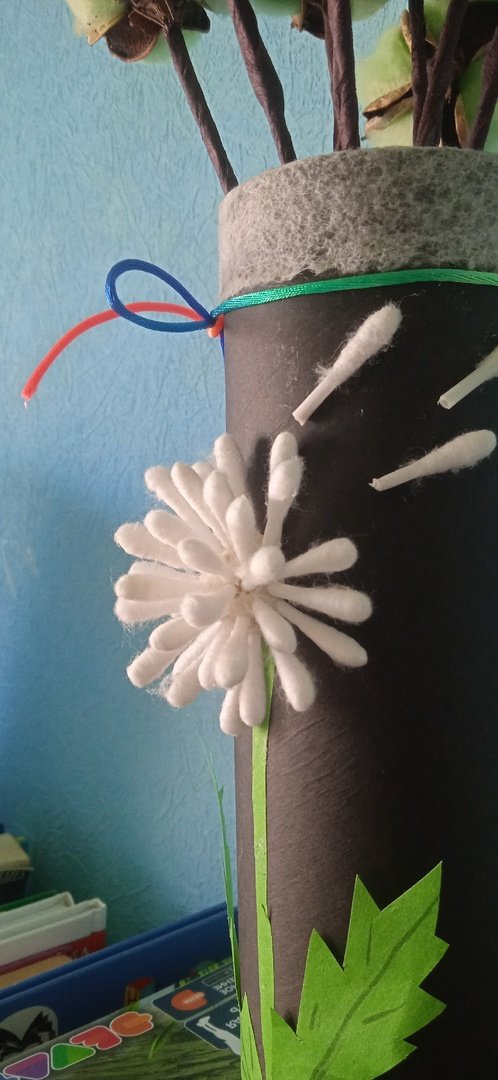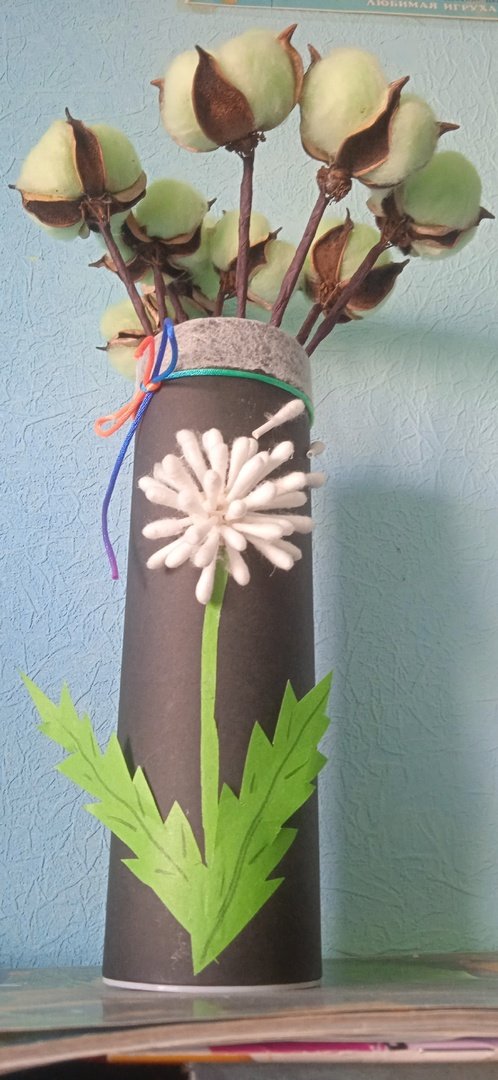 A nice handmade vase for our cotton bouquet is ready!
We were in love with it!
and you?:)😊