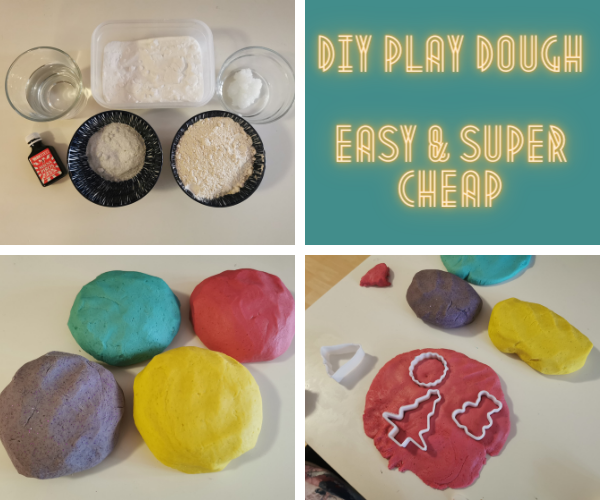 Playdough
I think most children love playing with playdough. And I bet most parents first introduce playdough to them by buying the expensive Play-Doh in the store. They come in very small boxes and if you want to have enough dough to play with, you need to have quite a few. You could buy a very expensive set (they come in many sizes and colors) but you could also choose to make it yourself. I personally didn't think of this for quite some time, until I accidentally bumped on a blog where they shared a recipe to make your own playdough. The fun part is that you can make them in any color you desire, and the even better part is that it's safe for small children as well. We all know that children like to stick everything in their mouth when they're still discovering the world, and it can happen that they want to taste the dough as well. This recipe is completely safe, it probably won't taste nice, but at least there aren't any chemicals in it either.
The ingredients
You can find many different recipes online, I always go for the simple recipe without cream of tartar. The reason I don't add this is simply that the dough is already soft, and I couldn't find it the first them when I tried making the dough myself. As it turned out great without it, why add it later? For this recipe, you only need a few ingredients which you most likely already have at home.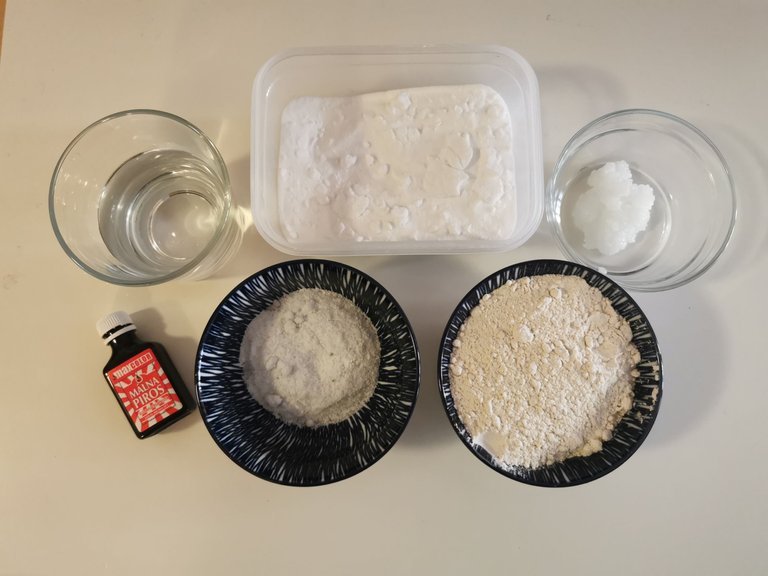 For each color playdough I use:
1 cup of Plain flour
1/2 a cup of salt
1 tablespoon of baking powder
1 tablespoon of coconut oil (you can use any vegetable oil)
A few drops of food coloring
1 cup of warm water
You will also need:
A bowl to mix the ingredients
A spoon
An air tight container for storage
Let's get started!
Although things can get a bit messy, making the playdough doesn't take much time and it's super cheap compared to the original in the stores, so if at some point it dries out, you just make a new badge within 15 minutes time.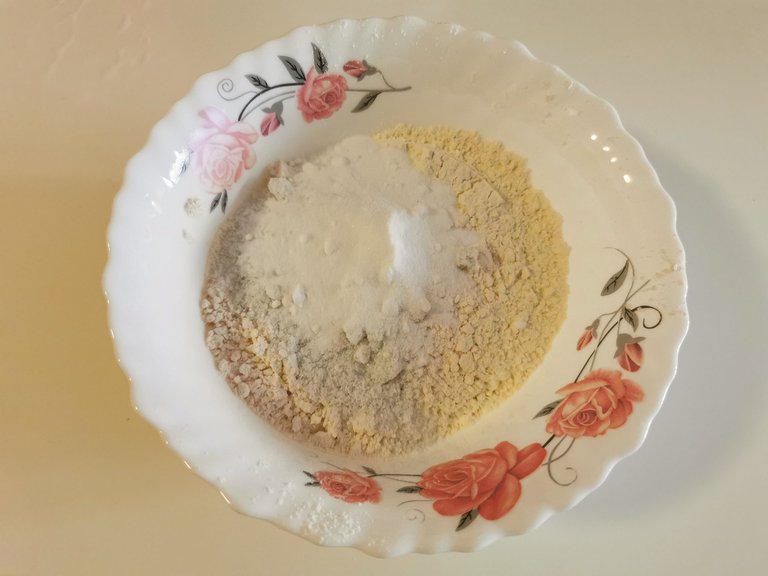 First, add the flour, salt, and baking soda to a bowl and mix it.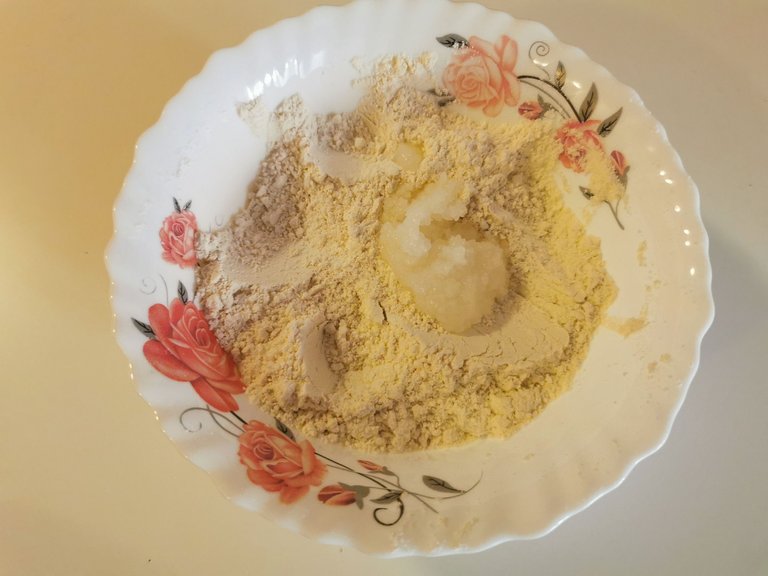 Now add the coconut oil to the mix. If the oil isn't fluid yet, you can mix it with your hands to it warms up.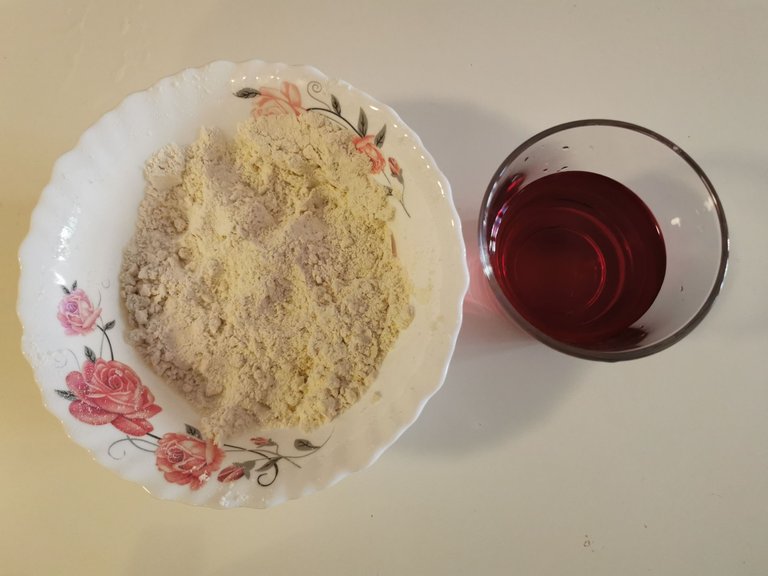 Add some drops of food coloring to the water. You will need quite a bit if you want to have bright colors of playdough. The first time I made it, the colors weren't very bright, so now I add more coloring. It depends on your preference of course.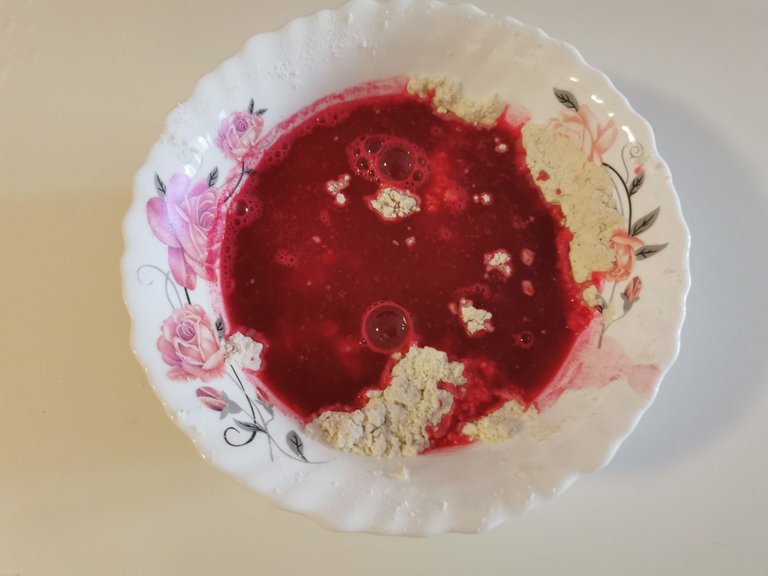 Add the colored water to the mix.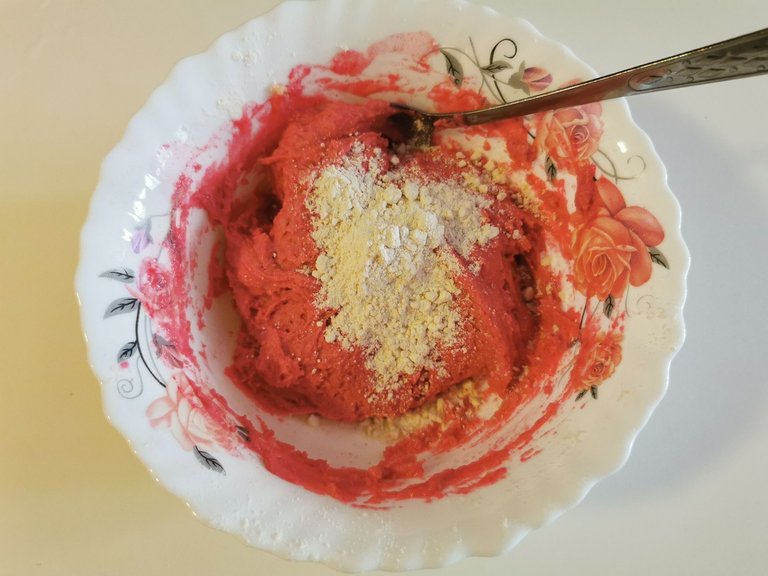 Now start mixing. I use a fork as the mix is quite firm and sticky at first so a fork is easier to handle.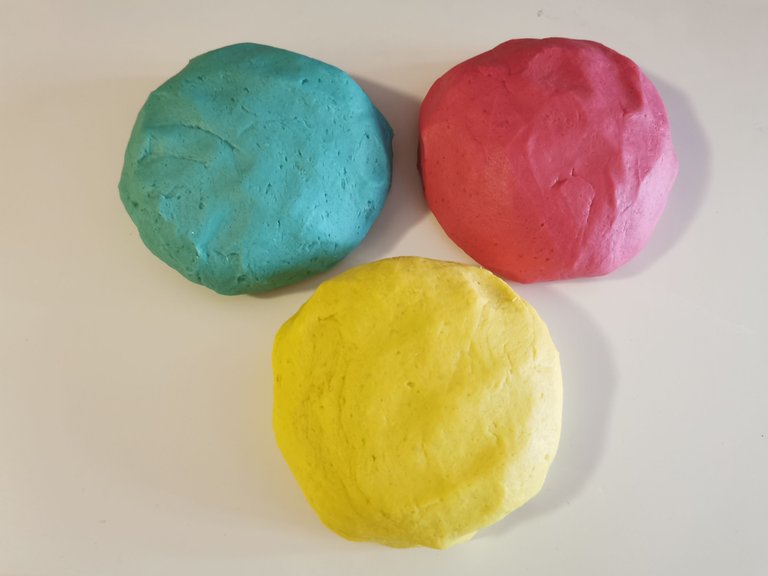 Repeat with other colors and you will have enough playdough for a while.
Glitter playdough
I don't like using glitters mostly, as often I keep finding these things months after I used them. This means that I had quite some colors of glitter in the house that were still unused. I decided to add some glitter to a batch of dough this time to see if that turns out nicely.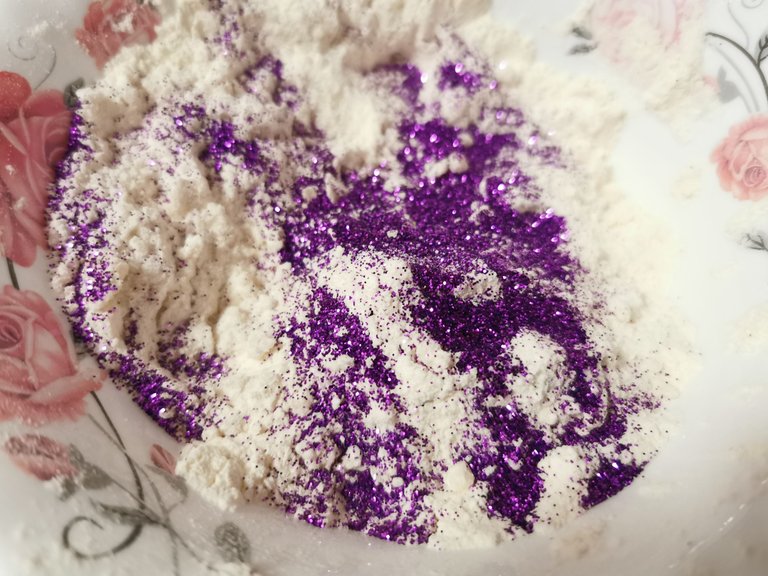 Add glitters to the first step where you mix the dry ingredients together.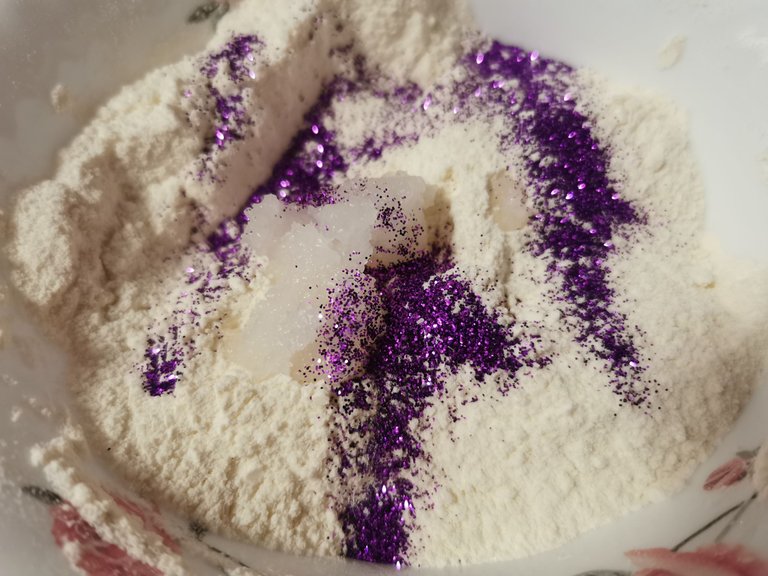 Now add the coconut oil to the bowl as well.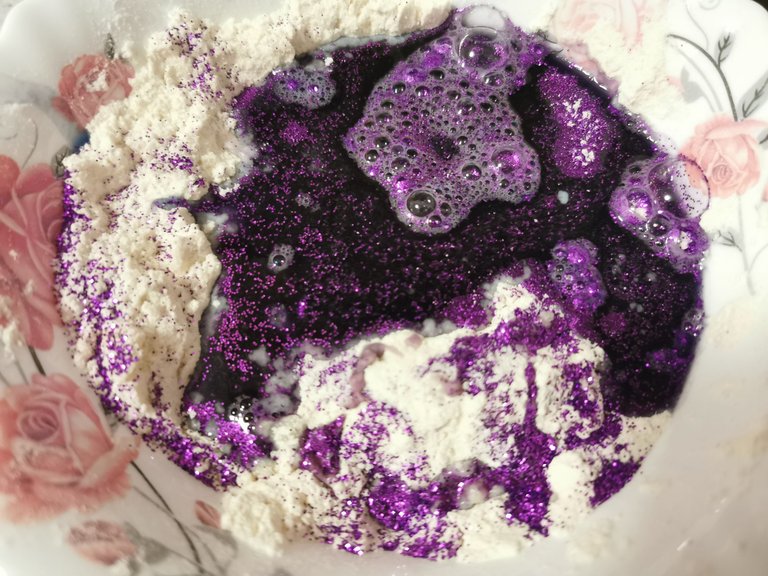 Now add the colored water to the bowl and start mixing. And yes, this will get messy!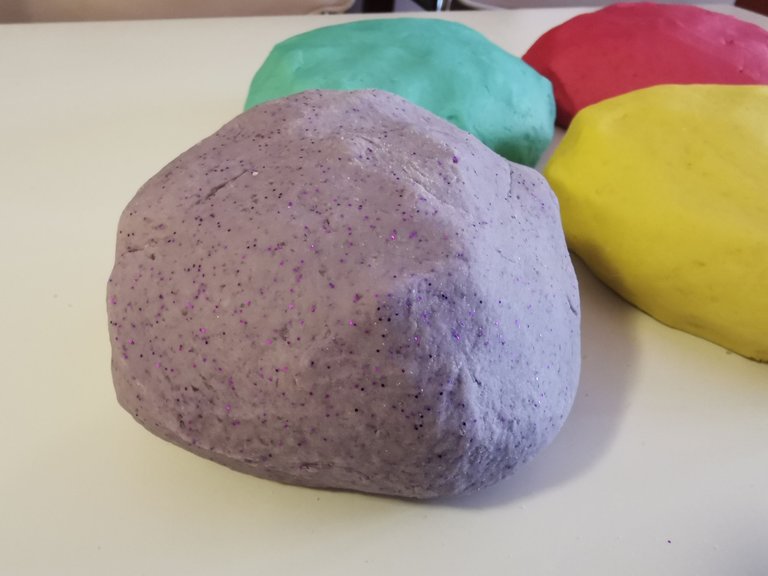 This is the glitter dough. It didn't turn out as flashy as I expected, but the lady likes it so at least the mess had a purpose.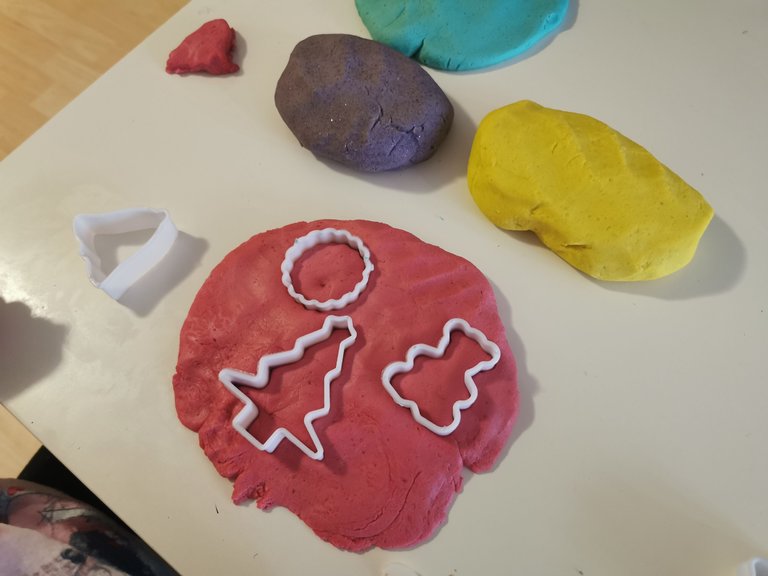 Time to play! Have fun!