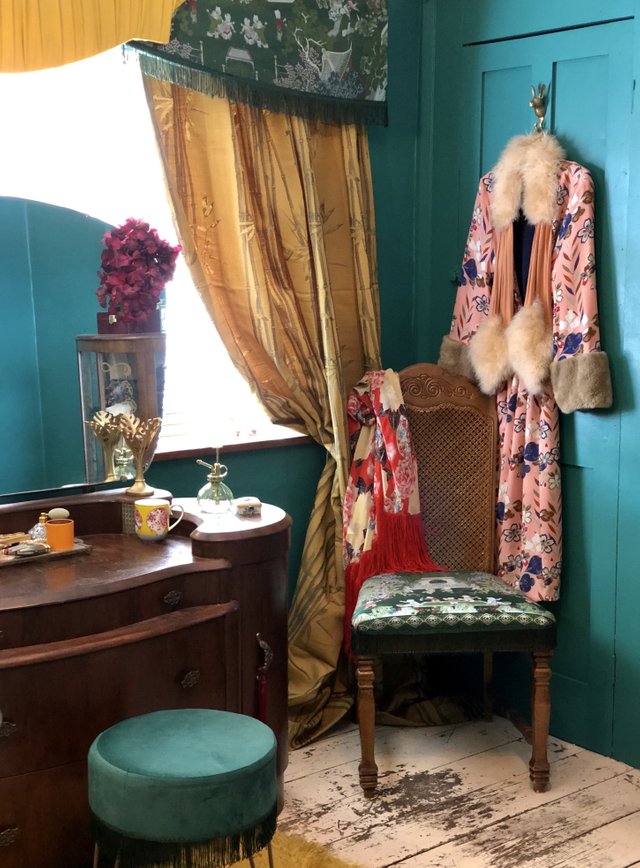 I've been keeping myself busy during our "soft" lockdown here in the UK. Whilst people are encouraged to go to work if they can practice social distancing, my work as a vintage hair & makeup artist is hands on and my work as a photographer is seen as a luxury and non essential, so potential clients cannot book in anyway.
So I've been spending some of my time trying to make my home a more enjoyable place to be.
Starting with the most important room of course, my dressing room 🤷🏻‍♀️
What started out as a rather shabby looking blank canvas, has been transformed into an extravagant vintage boudoir.
After clearing out the room and filling all of the cracks and holes in the walls and ceiling, I decided to give my old dressing table a tidy up. This is something I'd been meaning to do for years but was just never brave enough. The wood veneer had chipped off in places and there were marks that I can only assume had been left from kids stickers and sellotape. I set out with the intention of just stripping and staining the areas where most of the veneer had come away, but I soon got carried away and ended up lightly sanding, staining and varnishing the whole lot! There were brief moments of panic during the sanding phase. Had I ruined this beautiful piece of furniture? But the second the wood stain touched the surface, I could see I was on to a winner. The result was fabulous!
Here's some before, during and after shots, so you can see the progress.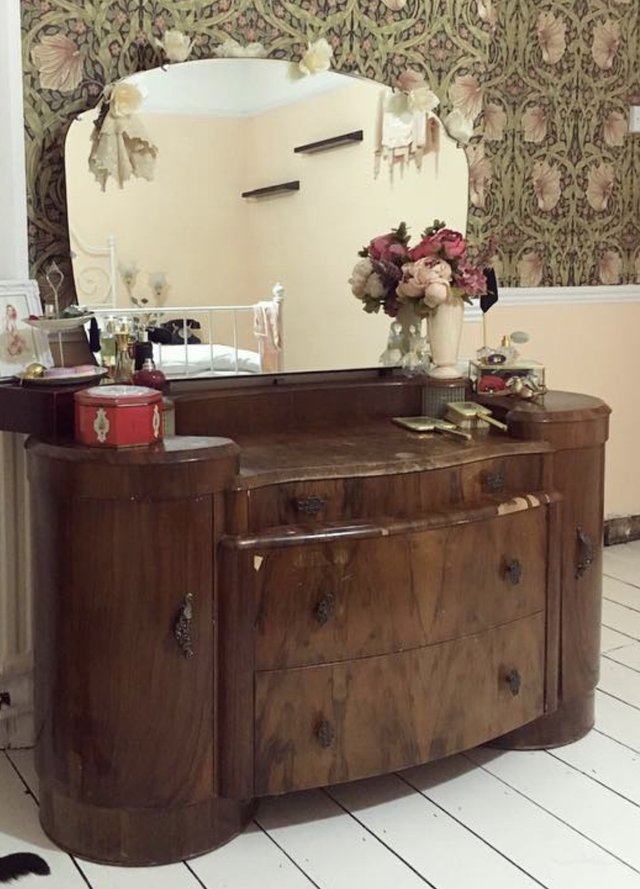 Before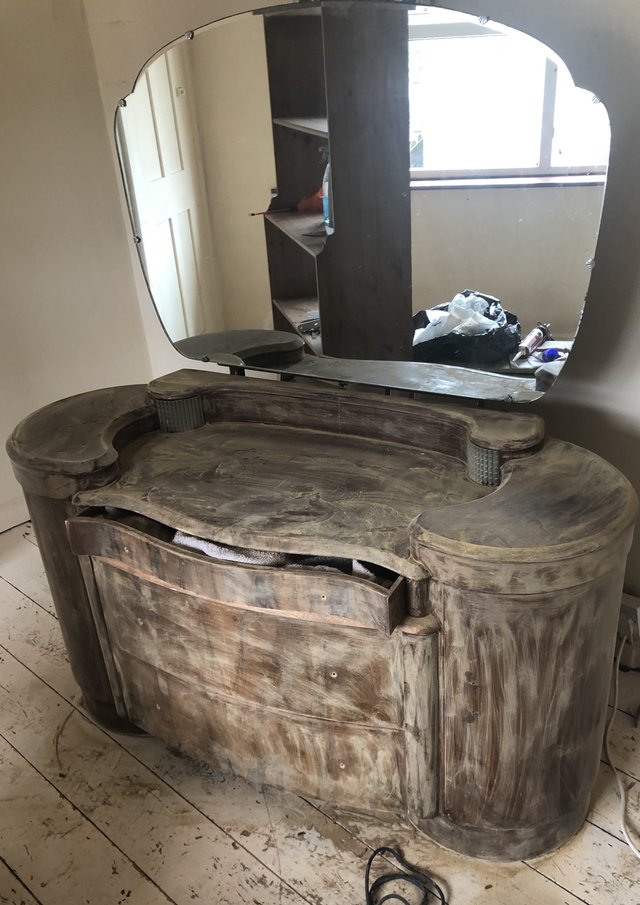 During. I'd just finished sanding at this point, and was feeling a little nervous.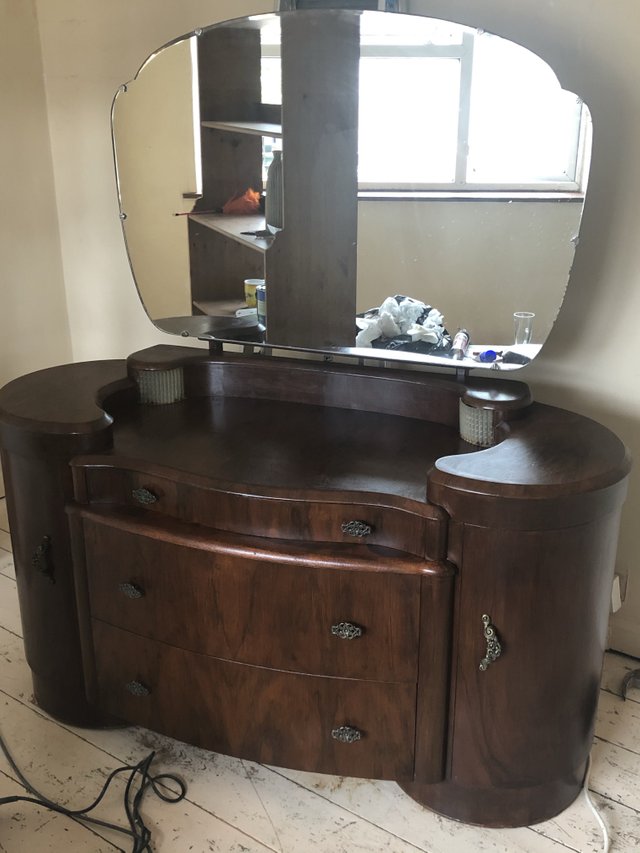 After. The finished result. No more peeling veneer, marked wood or stains!
The windowsill and shelf in the room had the same treatment, and were stained with the same dark walnut colour.
After giving the entire room a good vacuuming. Walls and ceiling included. I set to giving the ceiling a fresh coat of white paint, before covering the walls in my boldest colour choice to date. Emerald Glade!
Even as I was pouring the paint out into the tray I was still unsure of this colour, but Lockdown makes you do crazy things! 😂
As soon as I'd finished the first section of wall I was better able to see my vision, and I loved it. I decided to paint the picture rail, skirting and doors in the room all the same colour, so the focus could be more on the furnishings.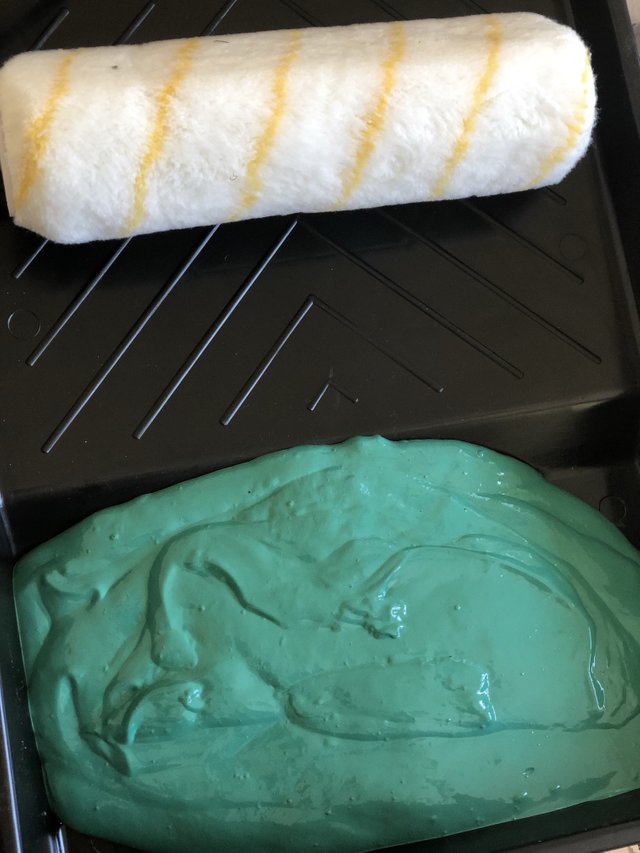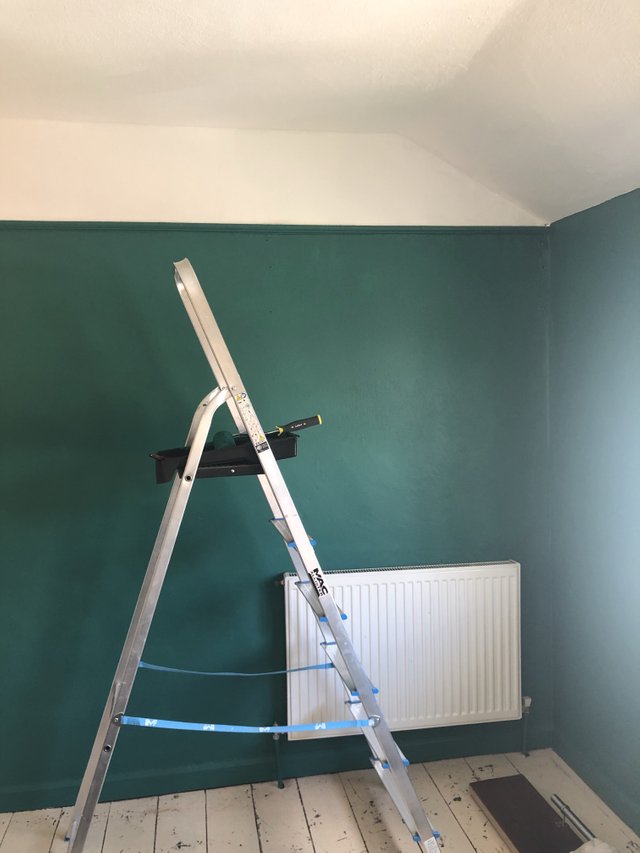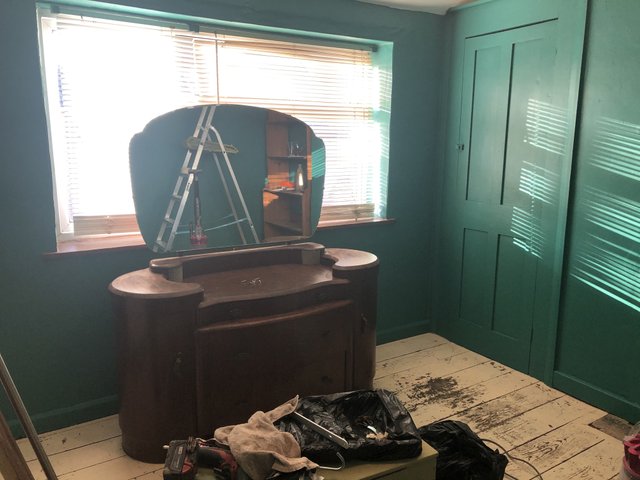 I was really unsure what I wanted to do with the floor. The thought of sanding it all back and staining it was overwhelming, and as I've been unable to work, money is tight. So I decided to leave the old weathered painted floorboards as they are.
Whilst the paint was drying I set about making a pelmet board for above the curtain. I used what wood I already had, to save spending money on new. I had a sheet of MDF which I had used as a headstone prop, in my photoshoots last Halloween. It was just enough MDF to cut out into a pelmet the length of the room. Yes I went big! I wanted my curtains to frame the dressing table which meant ignoring the fact that window is actually positioned to one side and hanging the curtains the full length of the room, to create the illusion of a more symmetrical space.
I marked out 3 pieces of MDF, two mirror image end pieces, and a centre piece which would slightly overlap the ends.
Once cut, I fixed some top panels in place, so that the pelmet could be hung, and then covered each section in left over fabric scraps I had in my fabric stash. The yellow centre piece was actually an old dress I had never worn, but kept hold of because I loved the colour, and the green oriental fabric was an old stained tablecloth that my Mum had given me. This includes the fringing, which I tore away from the fabric and reused along the edges.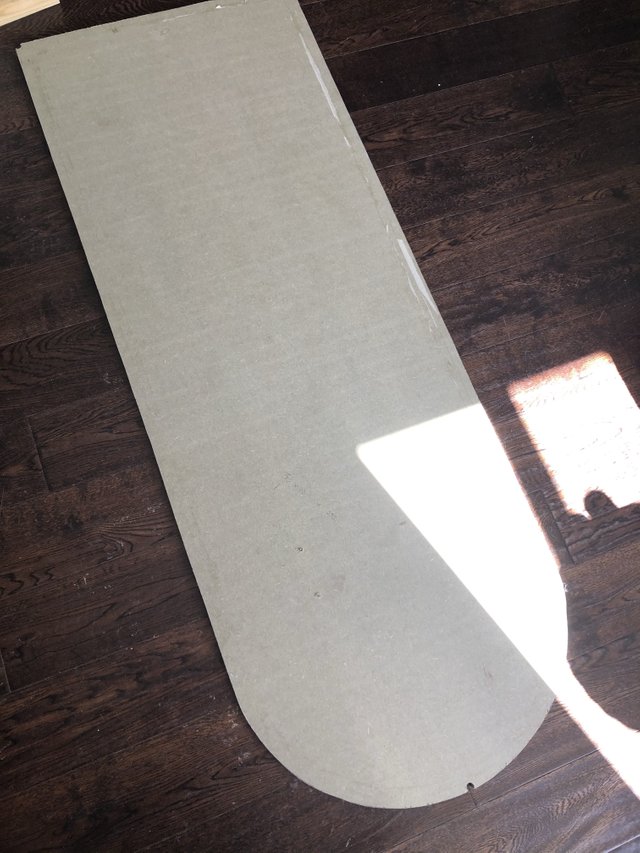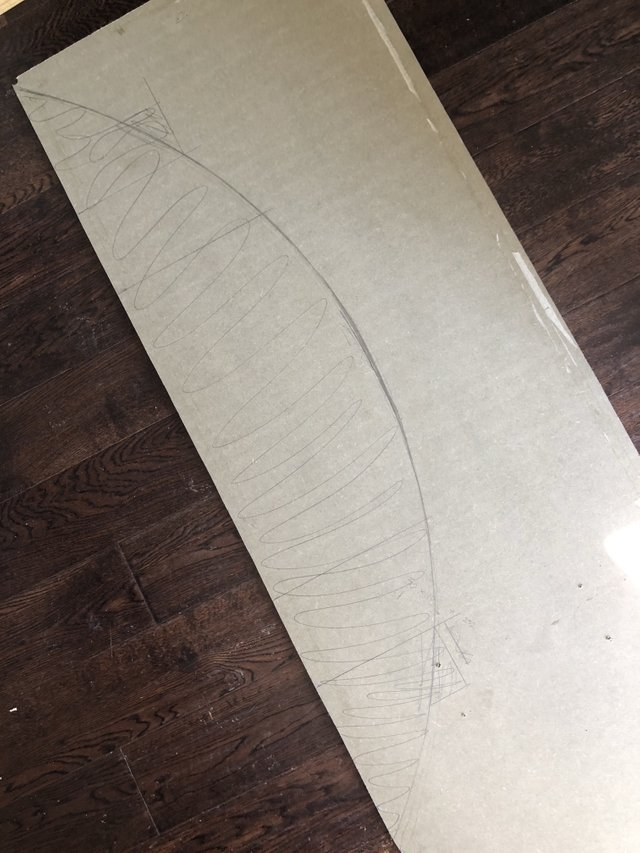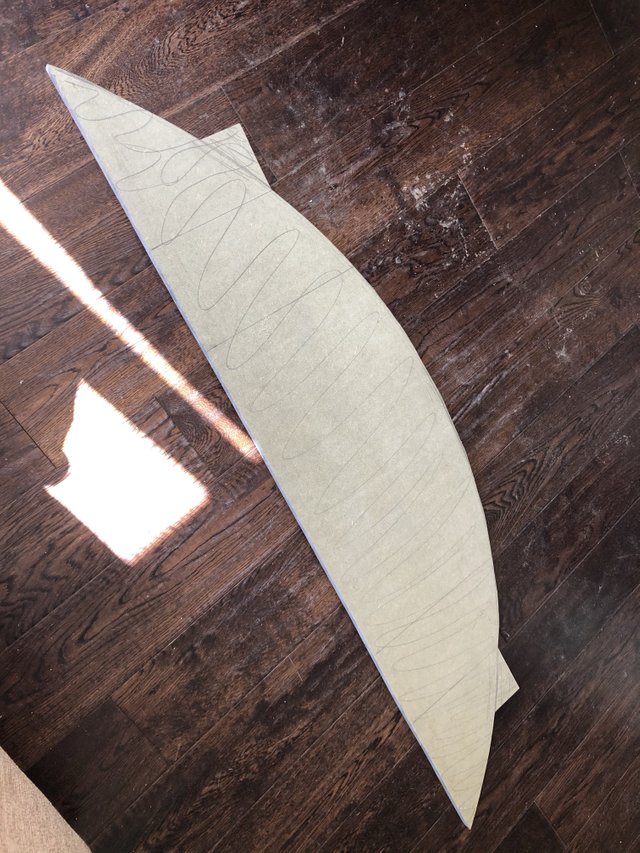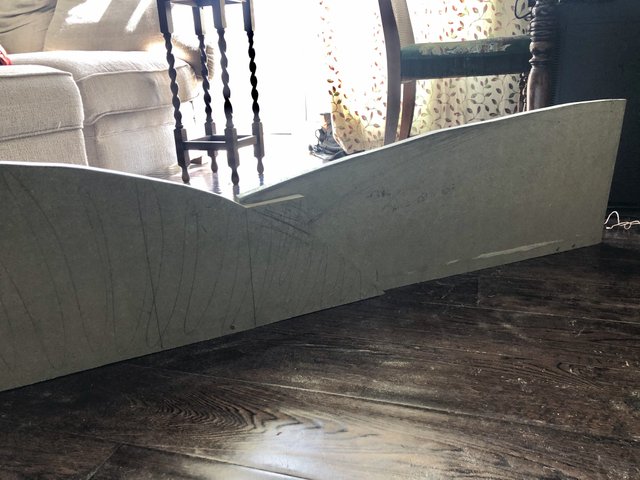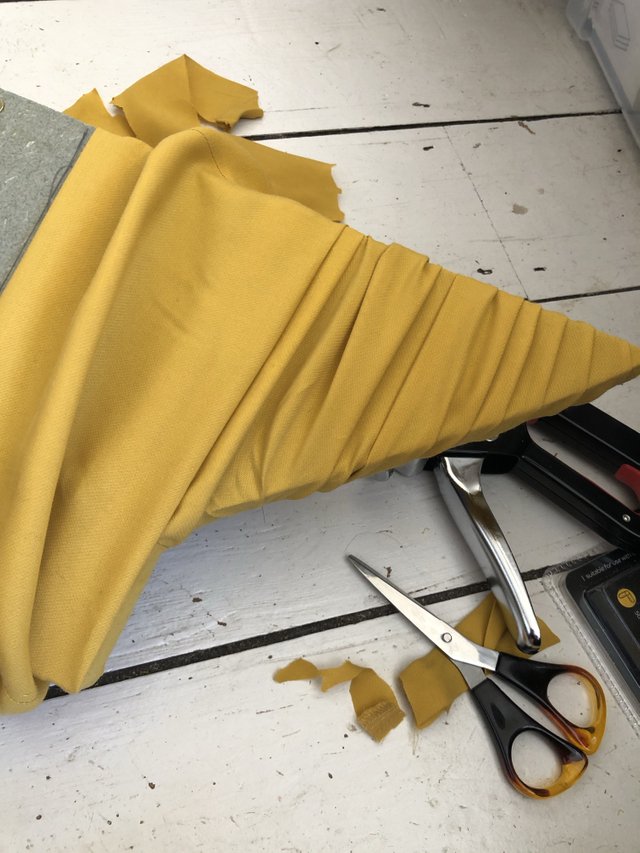 !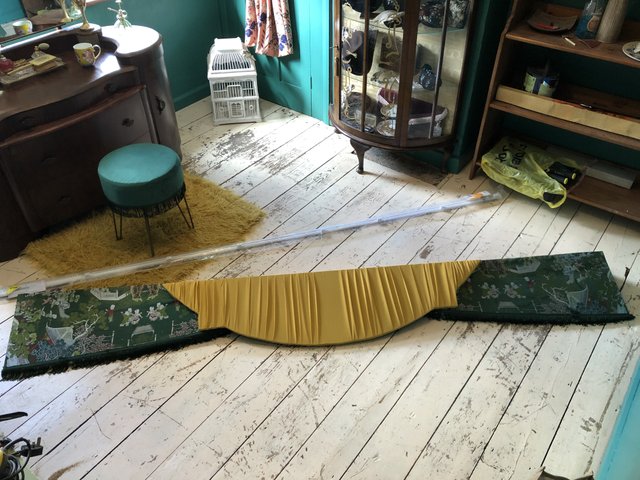 I really wanted a pendant light in the room that had impact, but was cheap enough that I didn't feel bad putting it on the credit card. Ideally one of those over the top ostrich feather lights. But they are crazy money. I remembered I already had some feathers that I could potentially use. Last year I bought a feather dance fan from a local antique store. It certainly wasn't an antique and cost me just £7. It was badly made and I'd bought it with the intention of using it for photoshoots. But one night laying in bed, looking up at my old Ikea chandelier style pendant -that I wasn't too keen on and had definitely seen better days, I thought how it could potentially work if I just attached the feathers to it.
And voila! It worked out perfectly and took me all of 5 minutes to make!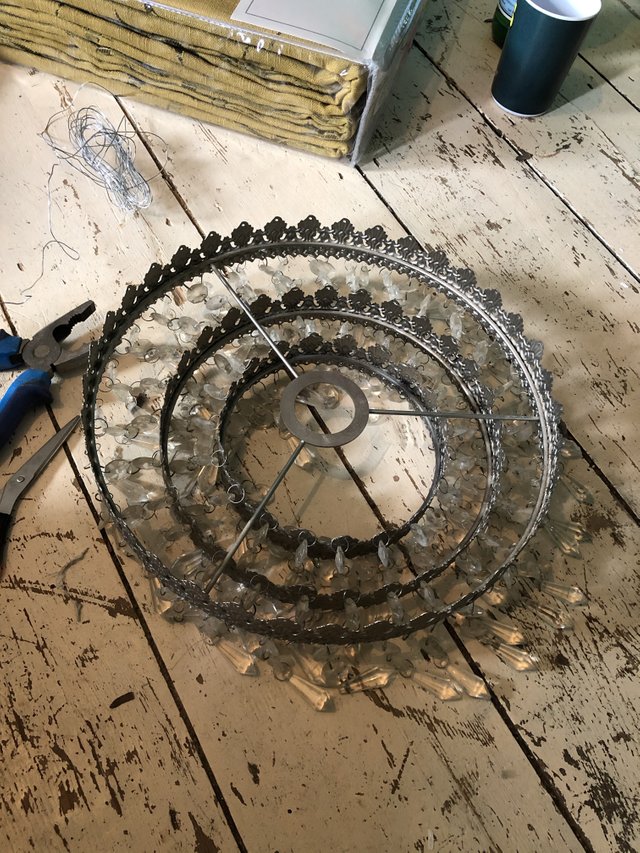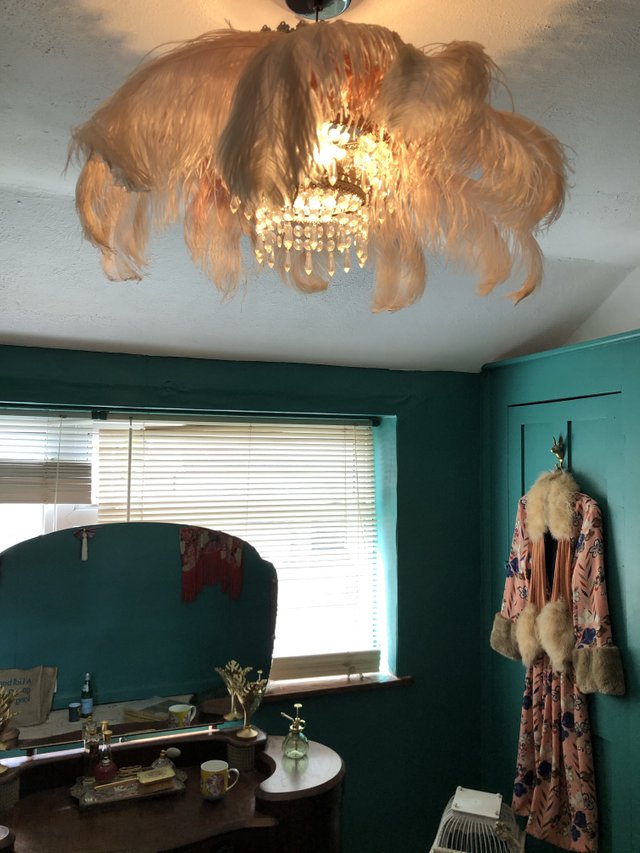 My favourite part of any room makeover is dressing it! My home is filled with all sorts of vintage and antique finds, from over the years, so filling the room was easy.
With just a few extra pieces needed to finish it off, such as the stool and rug. I'm still waiting for my new wardrobe to arrive. I settled for a cheap dark wood wardrobe, from Argos, that I'm going to tart up a little with some gold rabbit shaped handles.
I'm so happy with the finished room. It's exactly what I needed at this time to keep me feeling good and encourage me to take better care of myself, rather than slobbing out on the sofa in my leggings and a vest top 😂 Although I do now feel like the rest of my home is nowhere near as flamboyant enough!...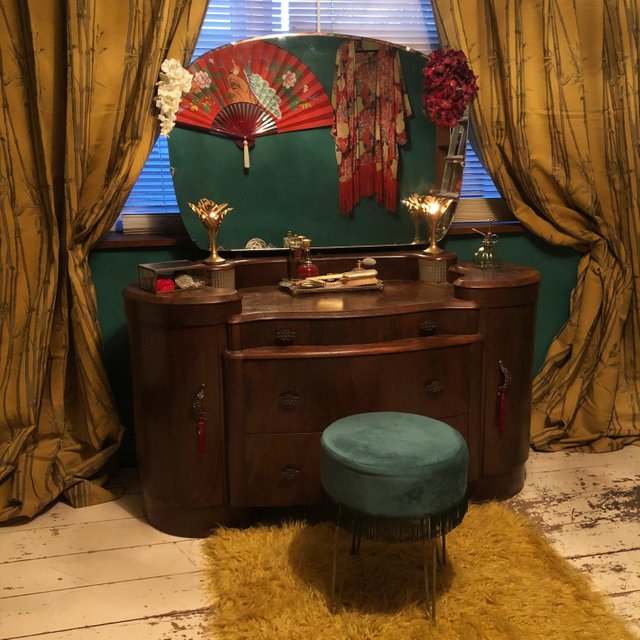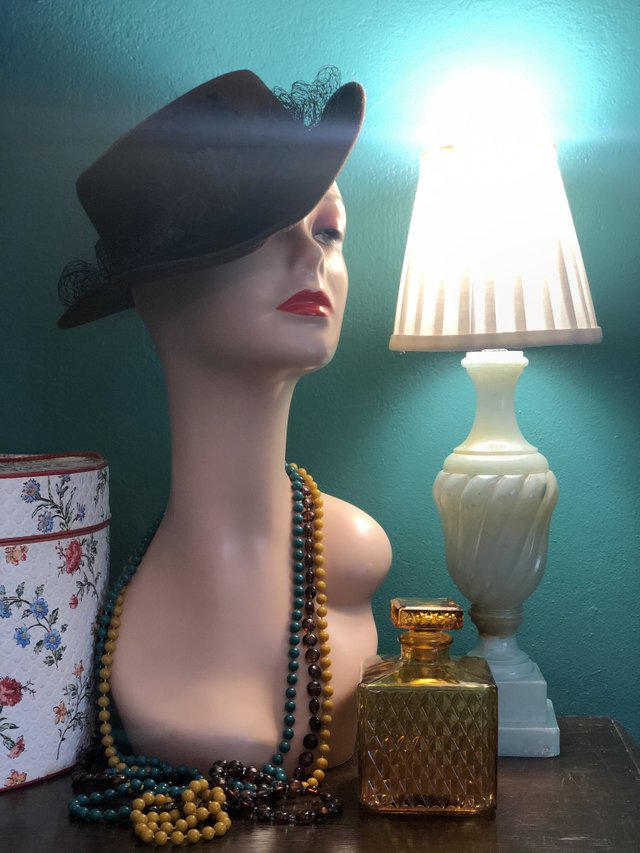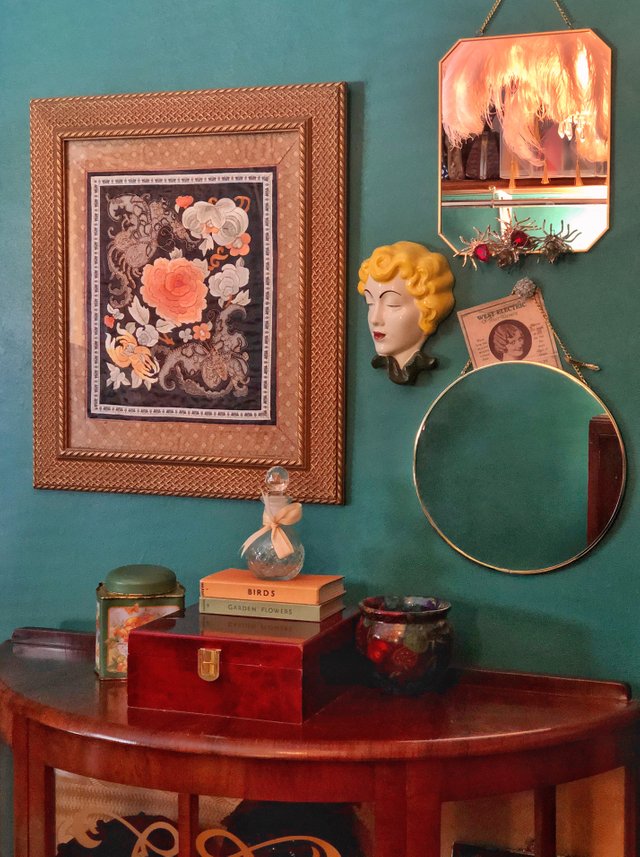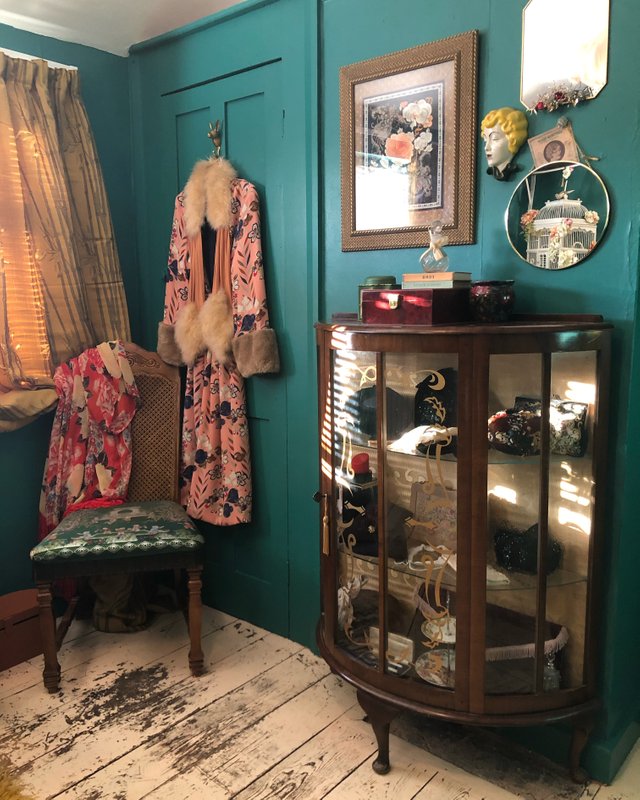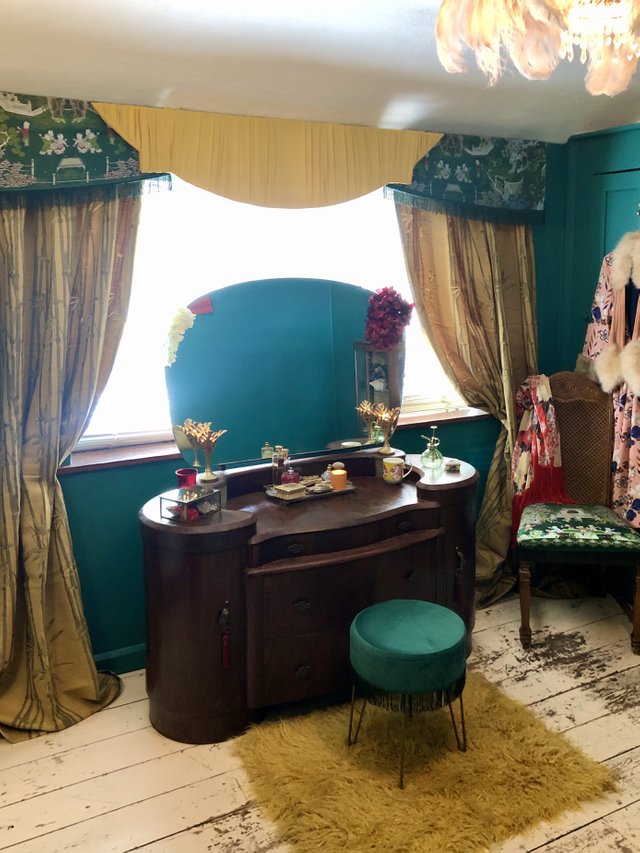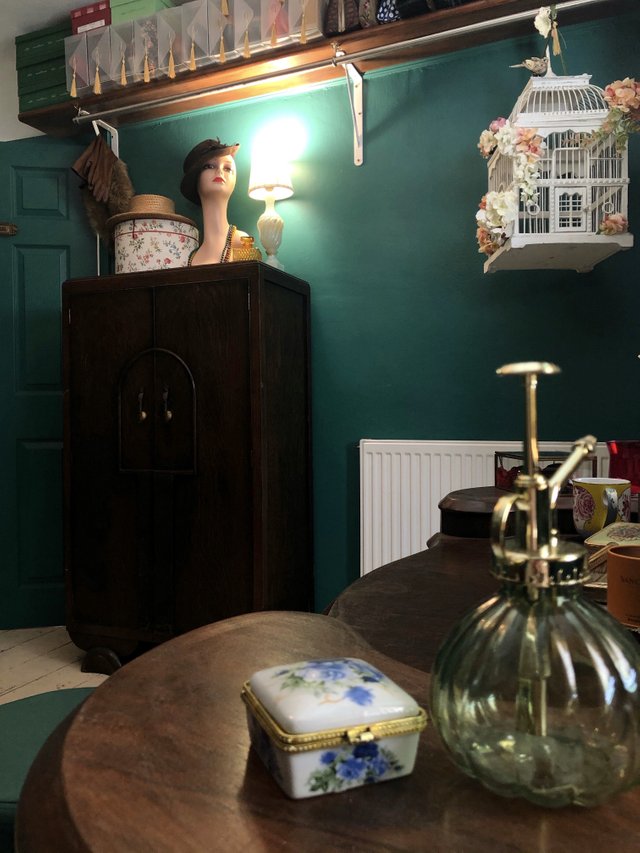 !