IT'S A BAD ONE TOO
Today while at the homestead, I was working on adjusting the solar panels to increase their output.
I had to redo all the wood framing for them, so I started by tearing the old stuff apart. I was only working for about a half an hour when I messed up....BIG TIME!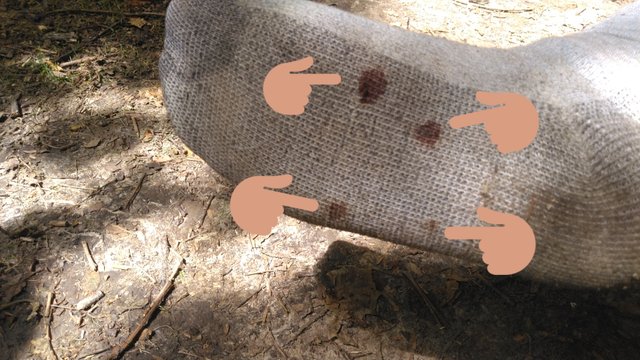 *Each spot is a puncture hole from a nail.
The nails were all in the same board, and I wasn't paying attention when I jumped from a log to the ground...and ended up with those nails(and the board) stuck in my foot.
After a couple of goods pulls,I was able to tug the nails(and board) out of the bottom of my foot.😁 And what was I left with?....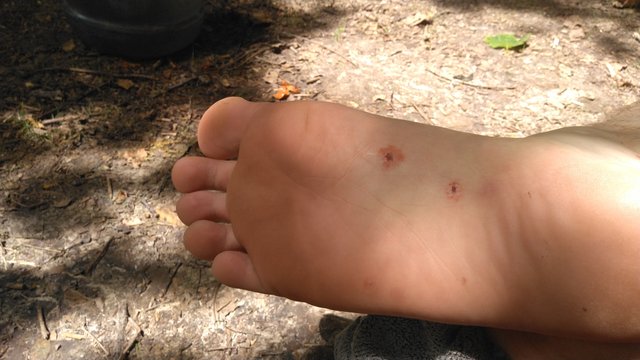 Two really deep holes and two that weren't so bad. But the sum of all them made it nearly impossible to even walk, let alone work efficiently. I did manage to finish up the project with adjusting the solar panels but I called it a day after that.
So with the injury I am finished working for the weekend and will start again tomorrow probably, as I believe my foot will be more usable by then.
THANK YOU ALL MY FRIENDS
For the support and love that is shown to us on a regular basis. We truly appreciate it and it really helps us keep going. 🤗🤗🤗