THE FIRST LOGS FOR THE HOUSE ARE IN THE GROUND!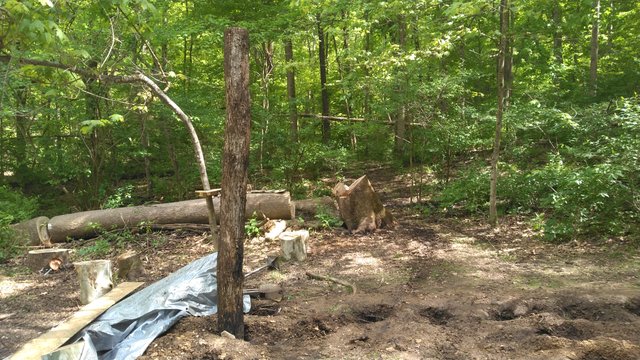 This was the first log I put in the ground. It was a smaller one so i was able to do it by hand. There are a few though that I will need help with or will have to build a tripod to lift them for me.
ROUND 2!!!
I managed to get one more in the ground today. I had a lot of other chores to accomplish today so I feel good about what I got finished. I really look forward to having this stage completed and beong one step closer to true freedom.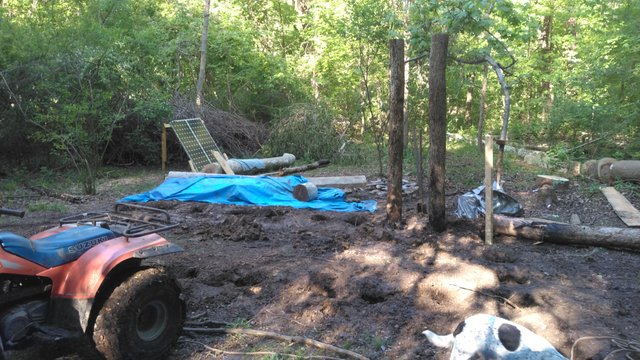 MOVING LOGS JUST GOT A LITTLE BIT EASIER...
All because of this guy below. Itpinchesthe log and helps hold it up a bit so it doesn't dig into the ground as you pull it.
My dad bought this, and just letting me use it. Thank you so much Dad!!! It truly is making my life a whole lot easier when it comes to some of the heavy work.
---
---
That's it for now but as always thanks a million to all our friends and loved ones who are following along with us and for their non-stop show of love and support.
---
---
---
*All photos are mine taken with my Kyocera phone.