Feeling productive these days!! The weather has been PERFECT for chipping away at that to-do list! Finishing the woodchips for the back part of our food forest is on that list. I worked hard to get 6-8 inches of woodchips we got from our local tree company. The chips are mixed in with leaves, pine needles, and all kinds of goodies to help them break down and to feed the soil below. The tree companies around here have to PAY to DUMP this stuff at a landfill! Why let it go to waste!? Just call then and they will be happy to drop a load to you. Take a look at the progress I did today. The darker area is what I did today. :)
Our entire garden is done BTE style (no dig / lasagna layering). This is a regenerative, soil building process. You are literally creating an ecosystem under the coating. We start by mowing the grass down to the dirt, then lay on cardboard (be sure to overlap a few inches) then top with 6-8 inches of woodchips (best to get from tree companies because it will have leaves, pine needles, and all the goodies all mixed in). You can use this area right away (just be sure to pull back the mulch, cut a hole in the cardboard, and plant down in the soil) or you can choose to let it rest through fall and winter then use it in spring. As it breaks down, you get the most rich, beautiful, nutrient-dense soil. You'll get the mycorrhizal association happening. The soil stays evenly moist almost always so you don't have to water, which also helps so you aren't washing out the nutrients. The soil will be super soft, and you'll have lots of worms and millipedes in there helping to break down the organic matter, leaving you with lots of black gold (worm castings) which in turn feeds the soil/plants. Each year you'll notice it gets better and better. The first year of doing this method stinks to be honest. The second-year is much better. By year three you'll see huge progress. Your produce will be larger, juicier, so full of flavor, and you'll have less pest and disease pressure.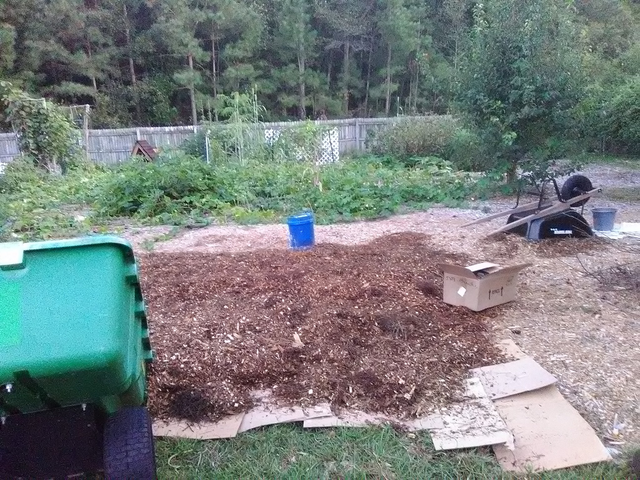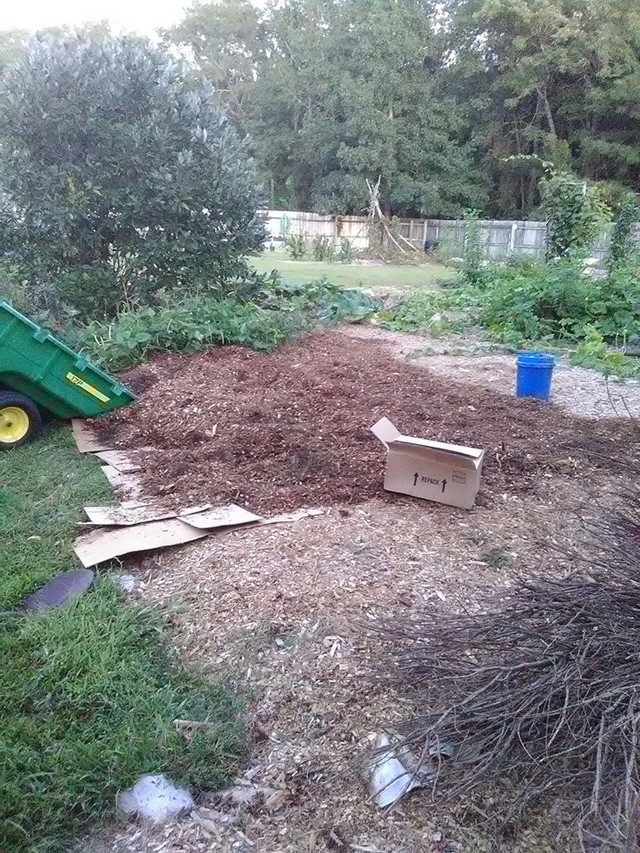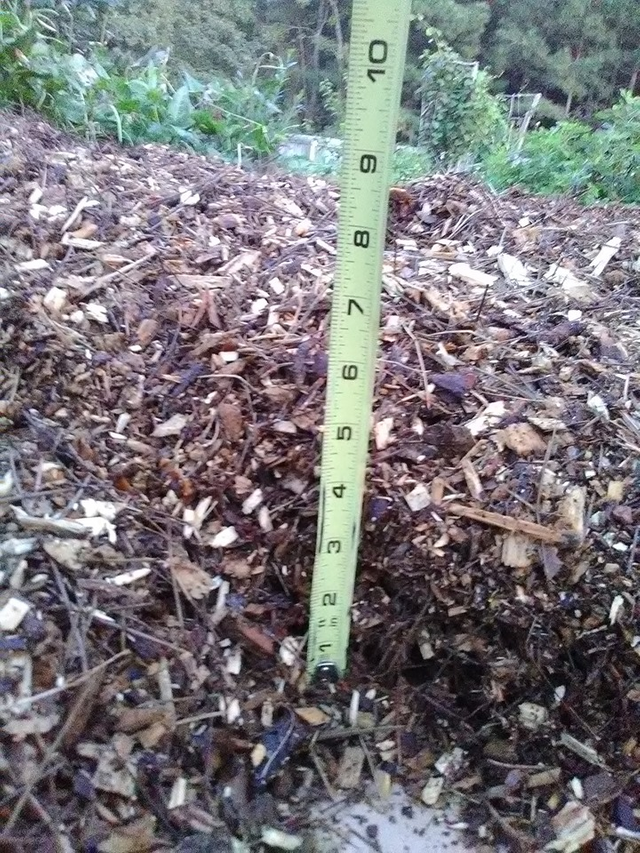 Today was the last cool day before the heat returns. I feel so happy I got done what I did. Over this last week the cooler weather really had my spirits up, my motivation totally going, and the projects got done. The gazebo got a poly coat, the woodshed got stained, the gardens got cleaned, seeds got started, and so much more. Now tomorrow we get back up to the upper 80's. I'm looking forward to TRUE fall. For now, a little humor to end the night. ;)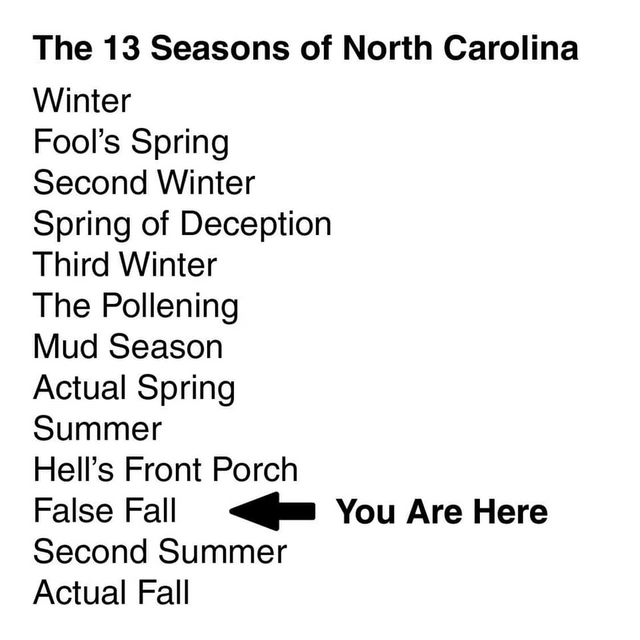 On that note.... Goodnight peeps!!
XOXO
With lots of love
Kindred Acres
If you find our blog posts and videos helpful or inspiring and would like to provide a love offering to Kindred Acres for all we do here, you can give us an upvote/comment here on steemit, give us a thumbs up on Youtube, or you can gift us an item from our Amazon wishlist! :) http://a.co/7U2Ibw5
Another option is to send any financial contribution ($1, $5, or whatever you are compelled to leave) via https://www.paypal.me/KindredAcres
We greatly appreciate your help and contributions!
Check out our Etsy shop for live plants, seeds, homestead goodies, crafts, and other options!
https://www.etsy.com/shop/KindredAcres?ref=seller-platform-mcnav
Follow us on Facebook to get notified of any upcoming events https://www.facebook.com/KindredAcresHomesteadAndWellness/
Upvote us on Steemit to show us some love and support!! https://steemit.com/@kindredacres
Give us a thumbs up, subscribe, and hit that bell on our YouTube channel!! https://www.youtube.com/channel/UCiZ8ynfylR5kIR9DnfcGP1g?view_as=subscriber
And finally,
Follow us on Instagram!
https://www.instagram.com/soulofagypsy_heartofahippie/