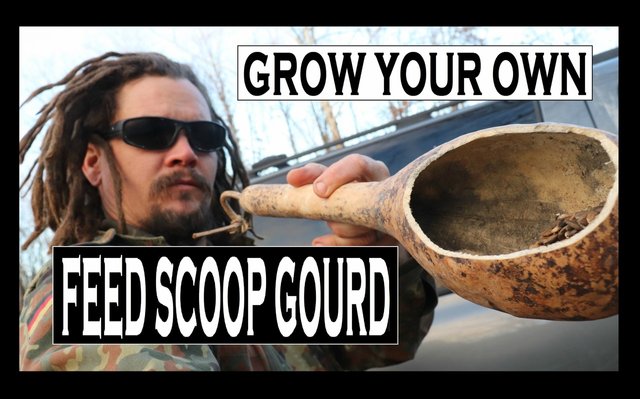 So easy to grow and so easy to make!
To be able to grow our own renewable Feed Scoops is amazing. They are perfectly shaped for this job and if we ever run out, we can just plant more. After finding these peculiar-shaped gourds some years ago, they've been a staple here on our homestead. While we usually prefer to stick to edible plants, growing our own tools can be a lot of fun too!
After our seeds passed their germination tests, we are now pleased to offer them for sale too. Hopefully anyone who buys some can start saving their own seeds for them too, and have a lifetime supply of attractive feed scoops to use and to share.
During our germination tests we had a germination rate of 80%, so we take that into consideration when packaging them. We offer 30 seeds per order. Get them for USD, STEEM, or SBD!!!

FEED SCOOP GOURD PROMO VIDEO

BONUS LINKS
We just released our second book ever, "ARMADILLO ESCAPE" - a children's book that was the effort of three generations of our family, from @grandpa-pepper all the way down to Pinkie-Pepper. We're excited about it, so here's some links for you to check out in case you're interested. Thanks!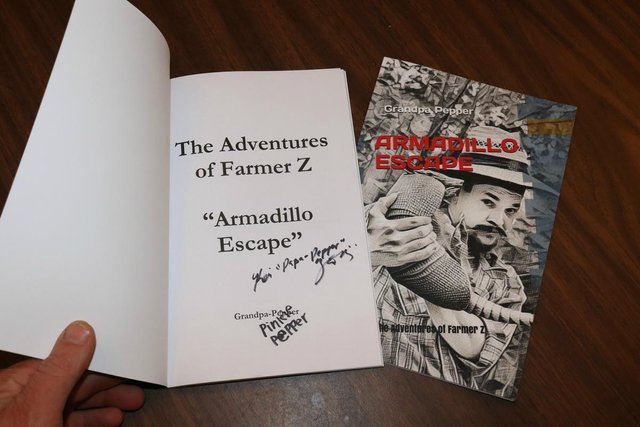 Until next time…
Make today special!
---


Want to sell sustainable, handmade products in the Homesteaders Co-op?