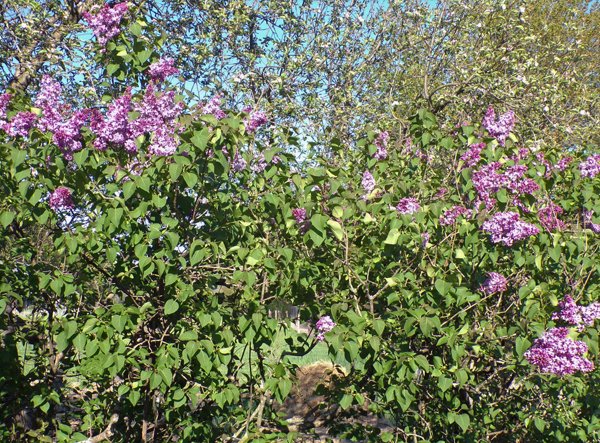 The East lilacs are in full bloom and the yard smells heavenly! My husband kept an eye on them and when the scent appeared he brought me this: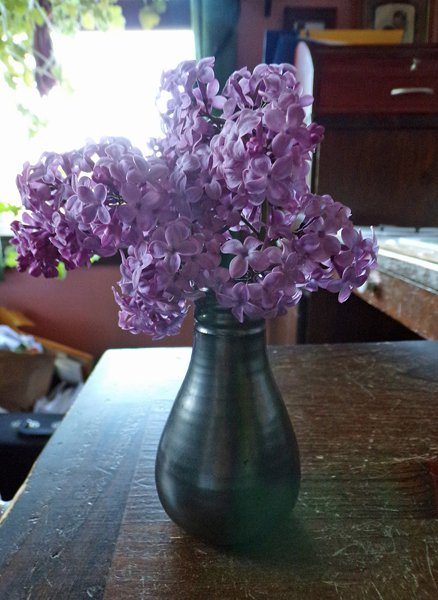 He usually finds the best lilac bloom and a handful of lily of the valley to give me on our anniversary. They were the flowers in my bouquet and hair when we married. This year they hadn't bloomed due to cold weather, so I got this a few days later. My office is nicely scented right now.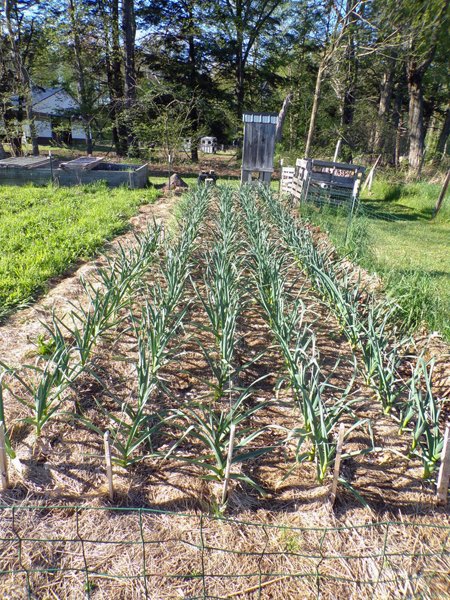 In the Small garden the garlic is doing very well. It probably could stand to be weeded.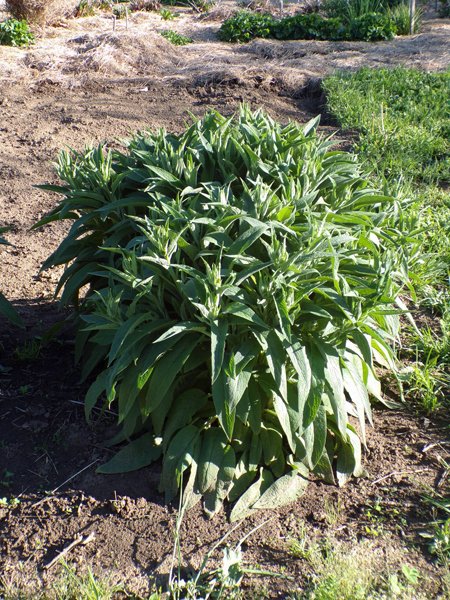 In the Big garden the comfrey is making flowerbuds.
May is the very best time here on the farm. The flowers are out and the grass is new-green and the trees leafing out.