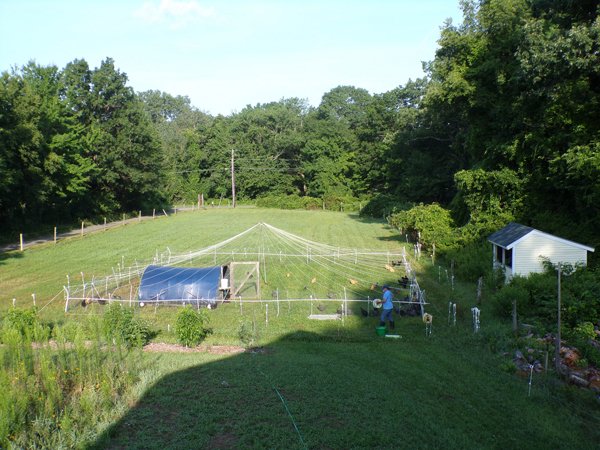 Saturday morning we went out and moved the pasture pen north to the edge of the pasture.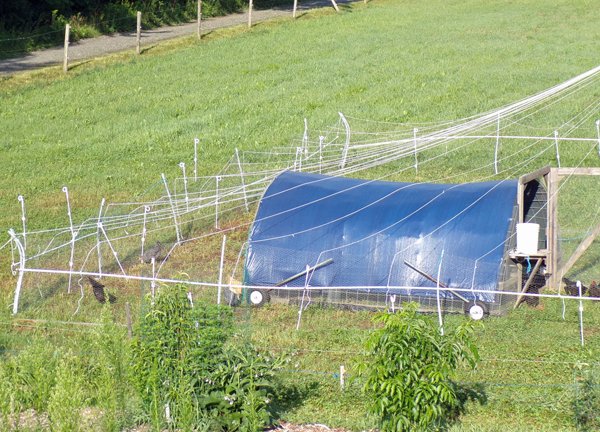 We knew there would be an 18' overlap from the previous position. It starts between the 2 trees and runs left.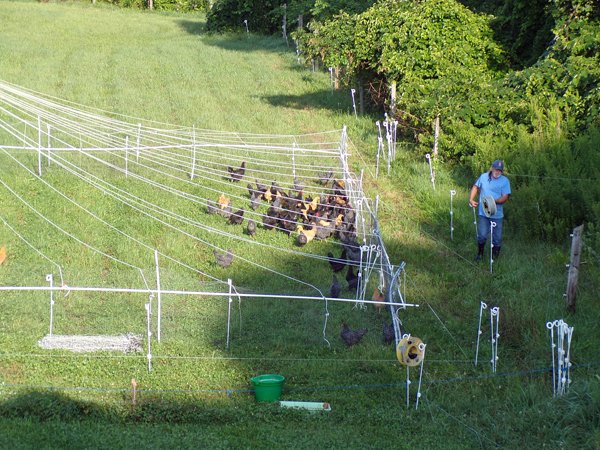 One cannot do a good job without PLENTY of supervision….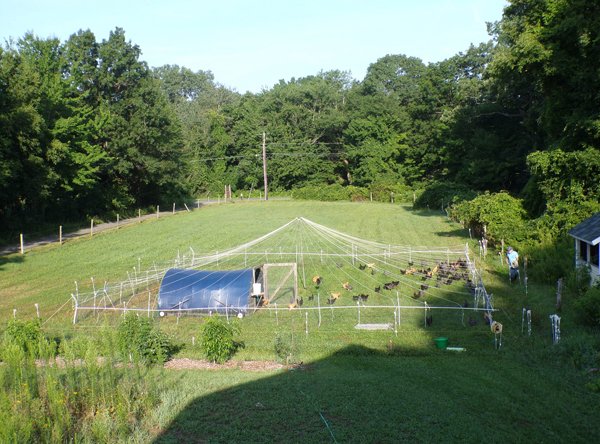 Front pasture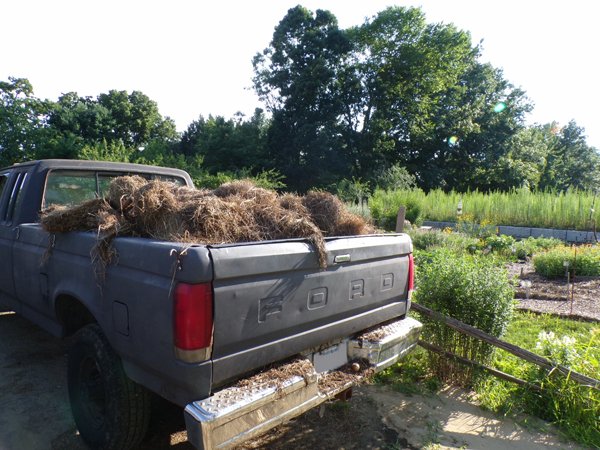 After that he insisted on getting the last load of mulch by himself and as I suspected, that was all he was able to do for the day.