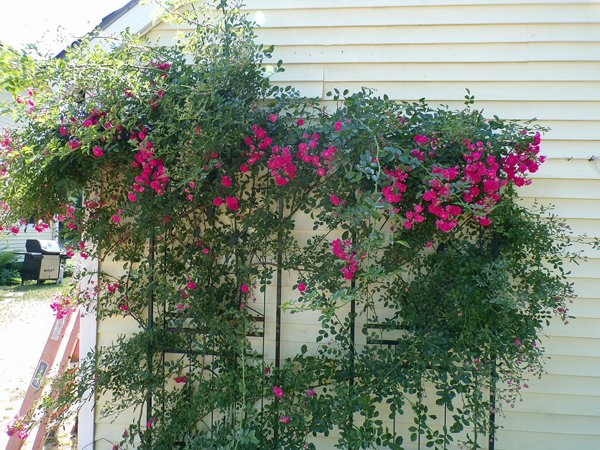 East Shed garden – 7 Sisters rose
This is just the start. There are hundreds of buds….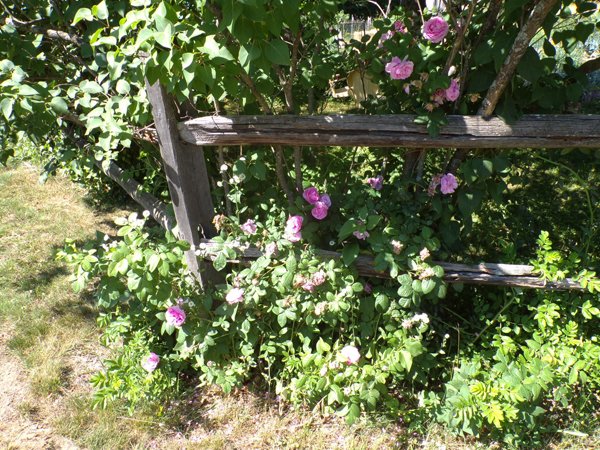 The Damascus rose has easily 4X as many buds this year. I don't know why it's so happy growing in the middle of this lilac, but there it is…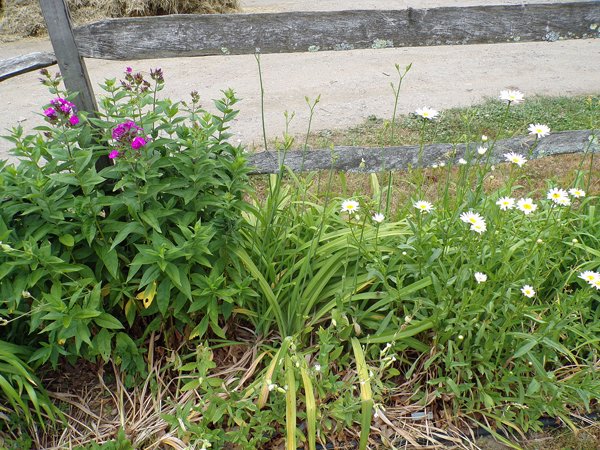 In the 4th Fence garden, my husband's favorite phlox are flowering along with the daisies. The daylilies have buds.