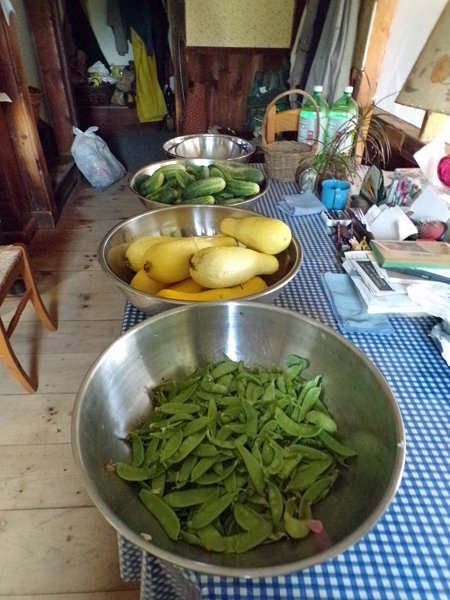 Another day of high humidity so I got out there early and started harvesting vegetables. The cukes would go in cold water for making pickles on Saturday. The squash was too old and would go to the chickens. I got a nice harvest of peas and they made 3½ more meals (pints) in the freezer.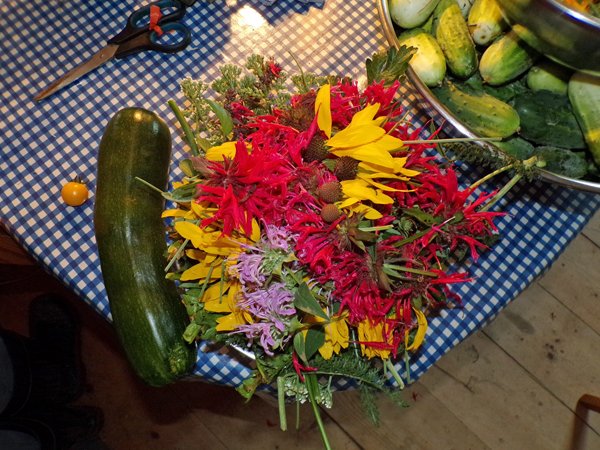 I got another zucchini from the New Herb garden and harvested a big bowl of herbs and flowers for the chickens' frozen treats. We got 1 SunGold type tomato.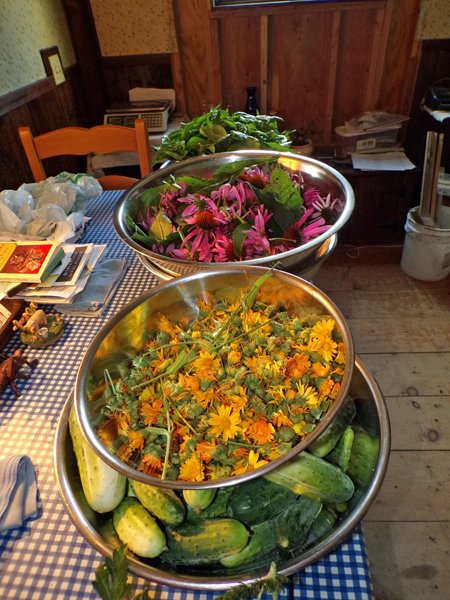 Then I went out and harvested the herbs for the dehydrator: calendula, echinacea purpurea, and basil.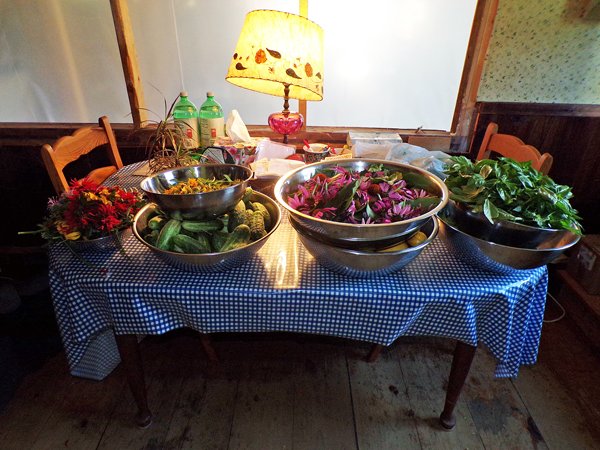 The whole harvest on Friday
I got all but about half of the echinacea into both dehydrators. Some of the basil was for our use, the rest for the hens.
On Saturday I will spend the day making pickles, and emptying and reloading the dehydrators. The pickles will be Christmas gifts as I have enough for the year already.