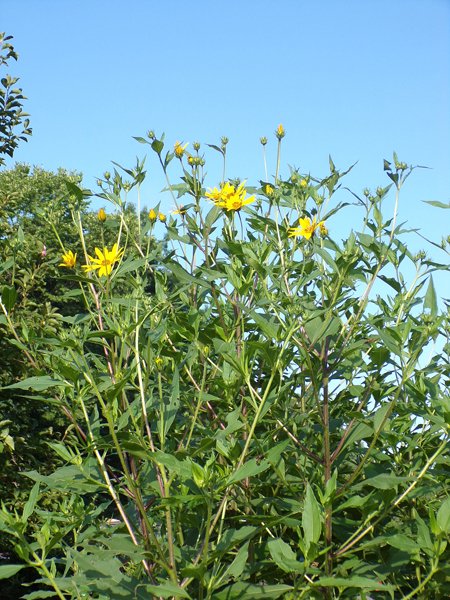 In the Big garden the Jerusalem artichokes (aka sunchokes) have started to flower. When we weeded this area, we left a small stand of them on the fence.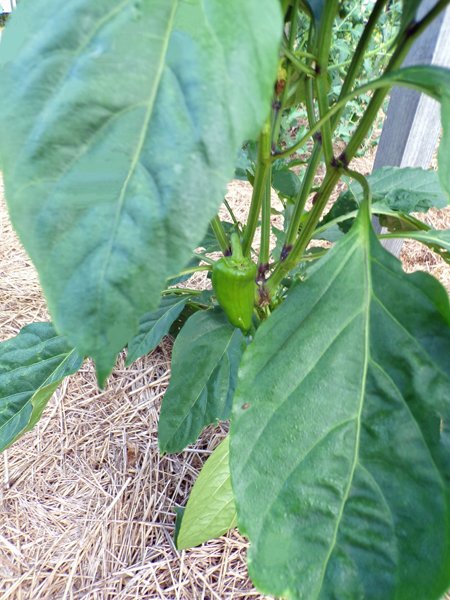 There are a couple of first bell peppers now.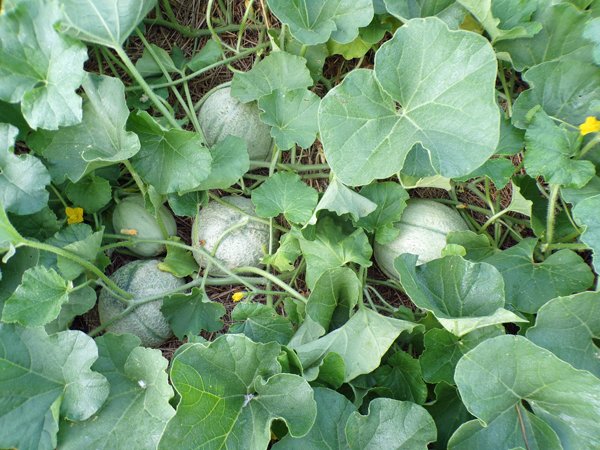 The melons have loved this heat and I have at least 10 on this single hill.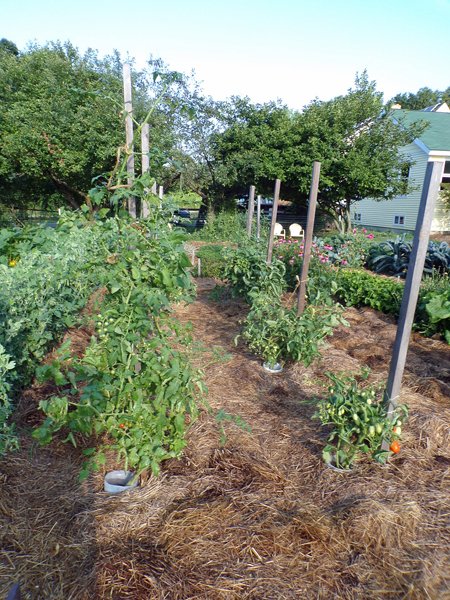 On Wednesday I got the tomatoes suckered and tied up, yet again. There are several that are turning red now.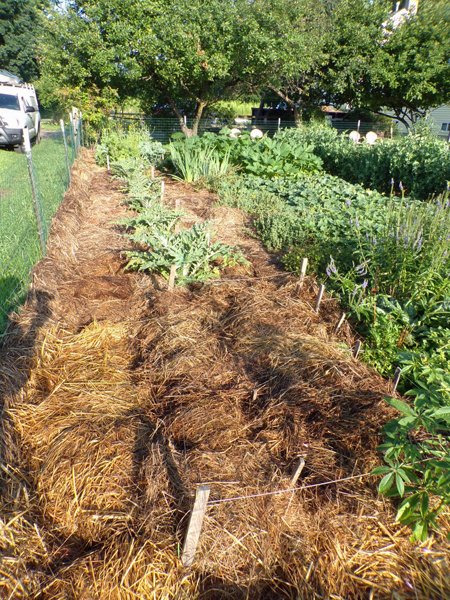 I managed to get one of the bulb areas mulched on Wednesday.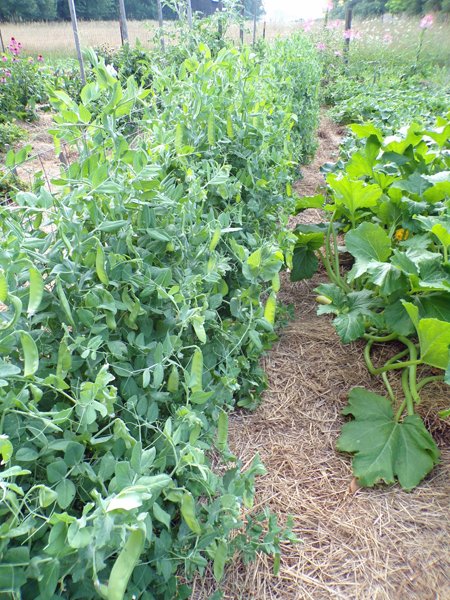 When I went over to mulch the bulb area, I remembered I was supposed to harvest and process peas. They were almost too old.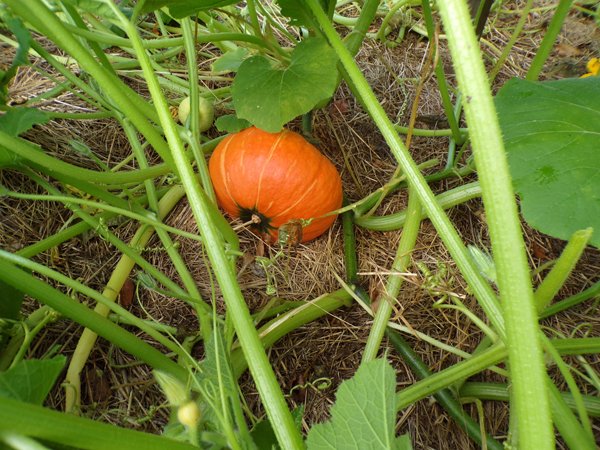 The kabocha squash have lovely color and are doing well.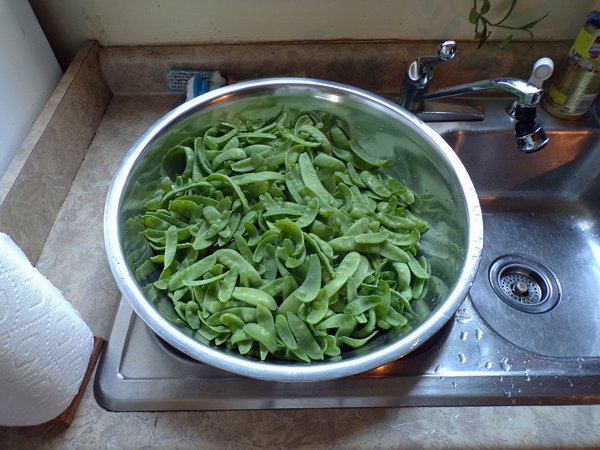 This is my biggest bowl with peas processed and being washed. I got 13 meals from this bowlful on Wednesday afternoon.
Thursday I have to clean out the bedroom with all the plants in it. They will be moving to the cellar to the spare room, the only safe place I have. The lights will move with them, and the heat mat for the ginger.