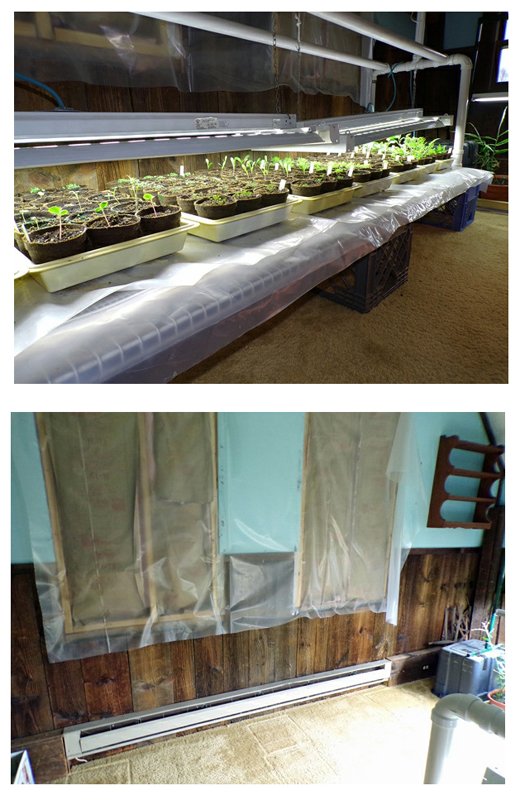 On Monday we started upstairs as that would mean the most trips up and downstairs (2nd floor to cellar). Managed to roll up the heat mat and screen and get it to fit in the box it came in. Then took down the lights, put the bulbs back in their tubes and my husband took all that downstairs. Then I got the frame apart and packed up all the small bits: chains, hooks, ropes, shims, etc.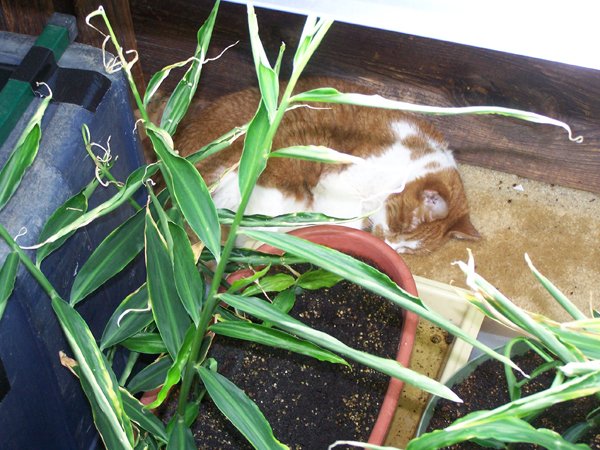 Now when he gets to putting in the new windows before he sides the addition he will have some place to work. The ginger will stay where it is until mid June when it goes to the hoophouse in the New Herb garden. Someone will be happy about that, as she loves the heat coming off the heat mat.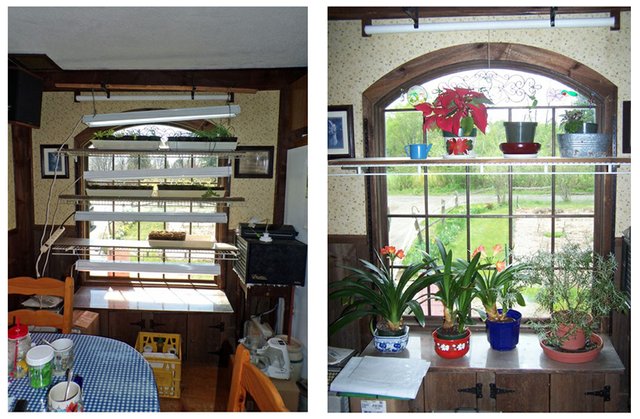 On the first floor in the dining room, I took down all these lights first. We discovered the sleeves for protecting the T12 bulbs had disappeared, so I had to do some creative packing.
I needed a place to put the house plants that were in the other window. These plants won't stay here very long, as this window is moving to the new living room before siding is done. Now I can pull the shade on this window to keep the worst of the heat out during the day.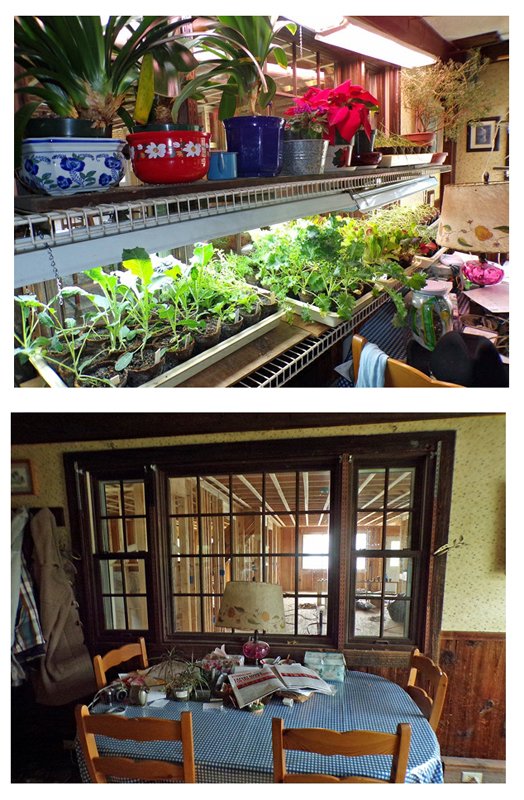 Then I got all the lights and shelving out of this window. It too will move before siding, to the bright spot you can see looking through it. But before it does, I will put the screens in, as we have little air in the kitchen right now when it gets hot.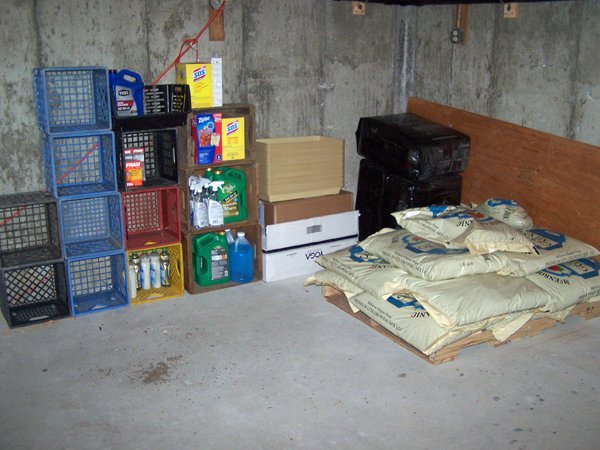 This area of the cellar had become a catch-all and I had to clean it out before I could store anything here. My husband had disconnected all the lights when the plumbers were working here, and it took him a while to get them working again.
He brought me up another pallet so I could move the seed starting medium out of the garden storage room.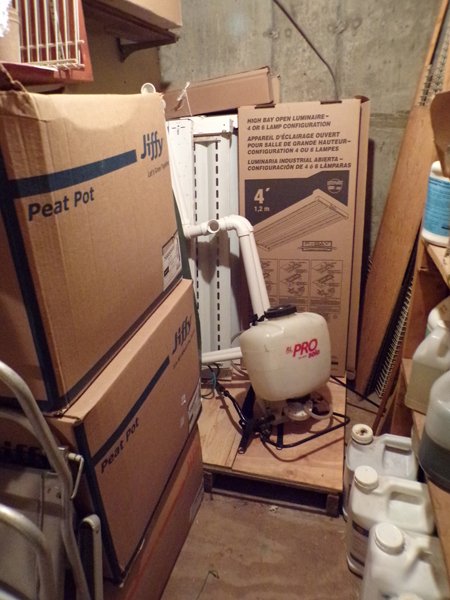 He cut me some plywood to put on the pallet that was in the store room so I could store the new plant lights and part of the frames on it. The shelving went back into the upper right corner. I condensed the old peat pots into one box and managed to get all 3 boxes back in place.
There's still 2 light frames in the bedroom, so not all were taken down. The 4' one will come down in another week, when the plants all go to the cold frame to harden off. And as I said, the cat will have her warm spot with the ginger until mid June or whenever night temps hit 60F.
All the stairs workout wore the both of us out. I was also doing the week's laundry so kept having to go upstairs to tend that. We sure were glad when these chores were finished!