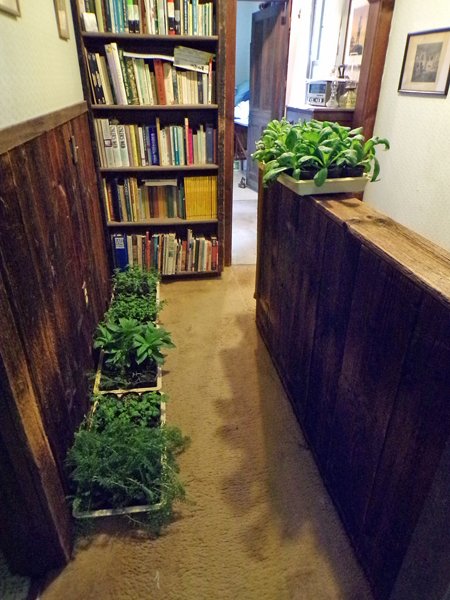 On Sunday the forecasts at night were to be warm enough that the mid-hardy plants could go out to the cold frame. So I set about making the notes on each type plant's info sheet. Then I'd moved them out into the hall for my husband to take downstairs and out to the cold frame. I soon ran out of room in the hall.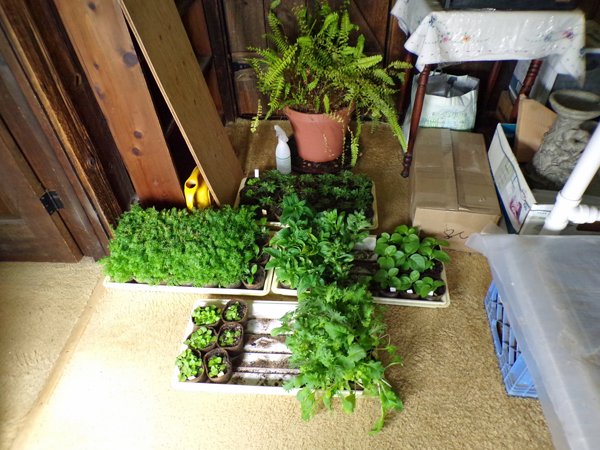 So they ended up on the floor in front of my new-to-me Boston fern. I just got it from BuyNothing (our group reopened this week) and besides making a humidity tray and sprayer bottle, I haven't done much else with it.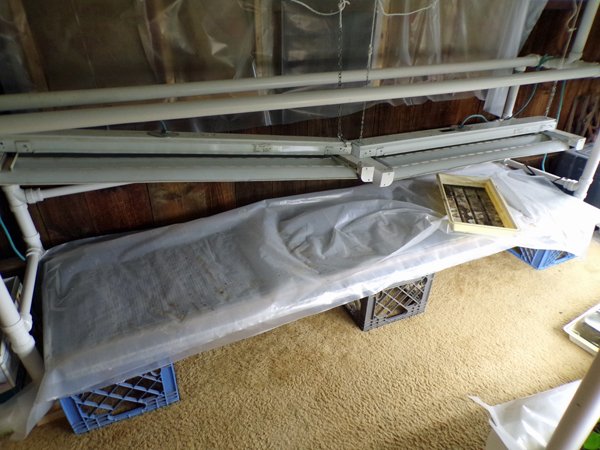 As I only have 4 trays still under lights, I shut down the 8' T5 stand. It was such a nice sight as you came down the hallway, for the last 2½ months. Now it looks forlorn. But not for long. If it rains on Monday, my husband is going to help me take down and put away all lights no longer in use. If not, then I'll get my helper friend to help me on the next day it's too wet to work outside.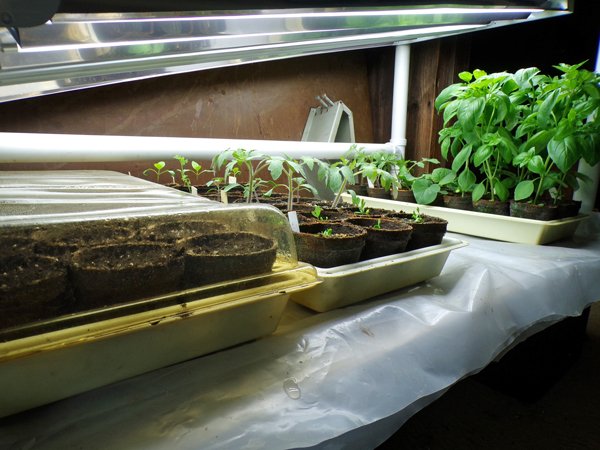 The 4' T5 stand holds the 4 remaining trays. They have basil, baptisia, tomatoes, and peppers that are up. There's the tray of the last seed starting and none were up yet. And the tray of seeds that never came up: costmary, lady's mantle, white rose.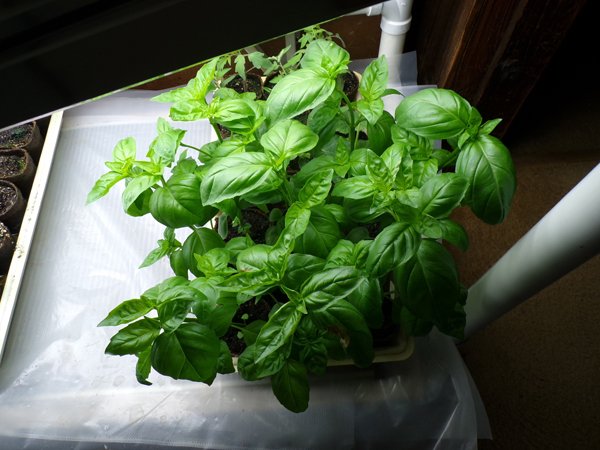 I pinched the tops off the basil on Friday and used them to make croque monsieur sandwiches. Mine had balsamic vinegar on the bread, a slice of Vidalia onion, and the basil leaves in addition to the ham and cheese. Yum!
Basil REALLY hates temps under 50F at any time. It weakens the plant and if you have problems with mildew on them, stressing the plant could be why. So these will be the last planted in June.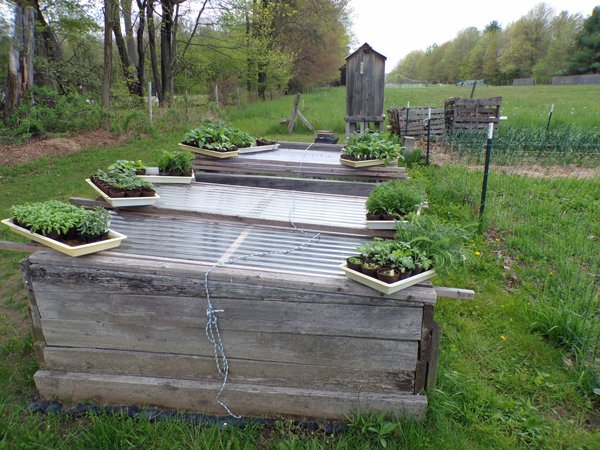 There were 10 trays of seedlings that went out. I had filled the furthest cold frame weeks ago. I had 1 tray in the one in the foreground.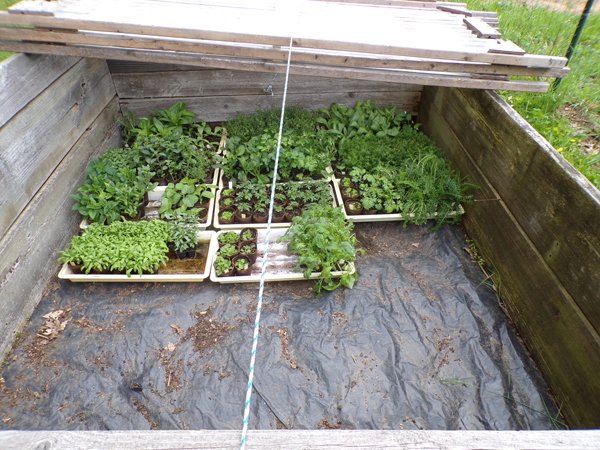 Soon it was nearly half full. This year is a small seedling starting year. Some years both cold frames were full and I'd started putting the overflow on the picnic table.
The picnic table was thrown out as it had completely rotted out. We REALLY need to build and paint a new one, as I do use it for seedlings, harvesting garlic and onions (in July), washing screens, and a host of other small jobs.
So that's how I got started on Sunday morning. From there I went to the Big garden.