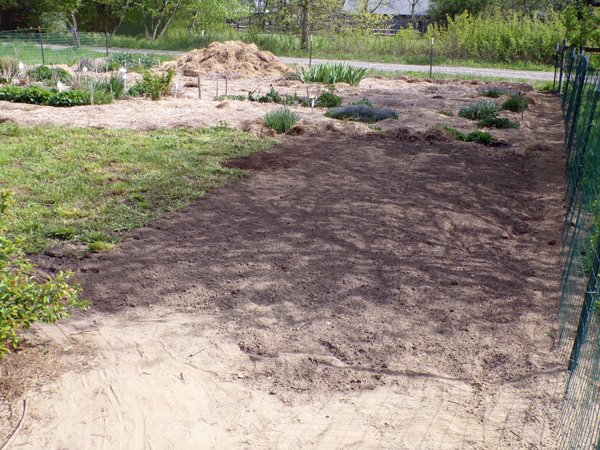 On Tuesday I got 1½ more strips cleaned out. My 20' wide strip is moving steadily east.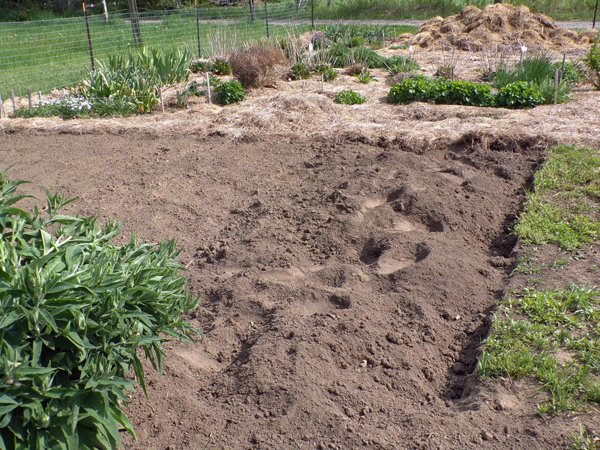 My helper friend was here on Tuesday and his narrower (but getting wider) strip moved 4' west.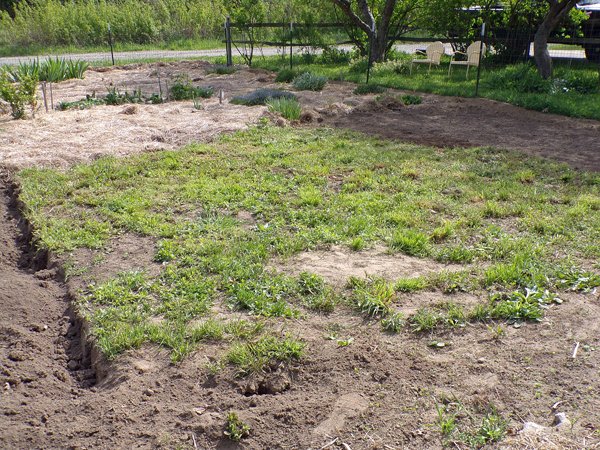 The weedy strip between our work areas is doomed. We hope to have finished it on Friday.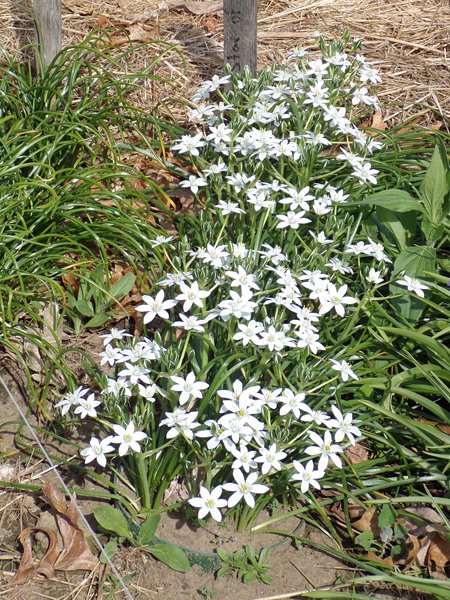 Star of Bethlehem
The transplants in the Big garden are doing really well. The bulbs above are in the northeast corner set of pots.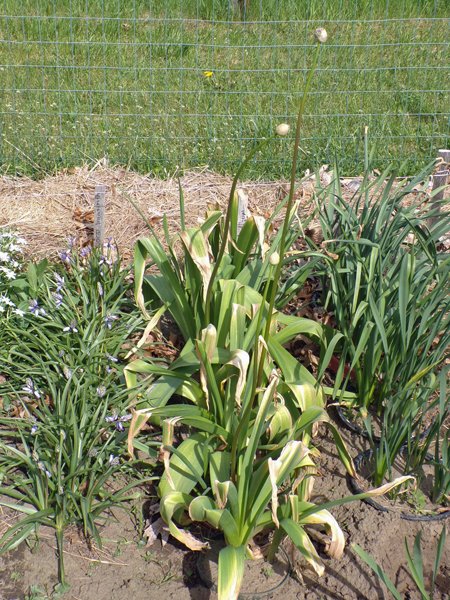 I'm not so sure about these Giant Allium. Something doesn't seem quite right with the color of the buds…. I hope they are going to bloom.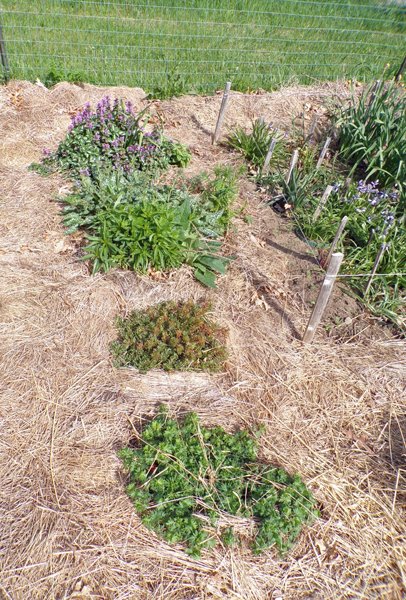 Top to Bottom: Dead nettle, lungwort, hyssop, sedum, geranium
These are in the southeast corner by that area's bulb pot plot.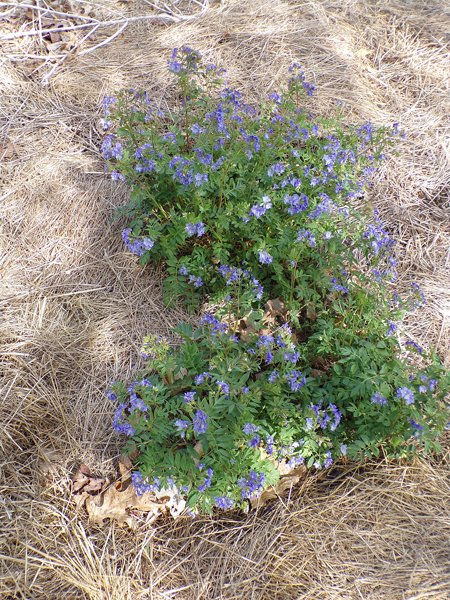 This Jacob's ladder was set off by itself in the southwest corner. I sort of didn't realize what it was until it flowered. (Out of context/garden) I thought I'd lost it in the transplanting. But no way! It's far better than it's ever been.
Wednesday I can't be in the Big garden in the morning and we've got a heat wave coming through the weekend. So I will have to get out there early each morning, around 6 – 6:30AM to get my work done before the heat hits.
My helper friend will be here on Thursday and Friday and we intend to finish those weeds off! My intern will be here on Saturday and we'll lay out the garden where we've cleared and amend and start planting. Well, that's the plan…